14 Drip Wedding Cake Ideas We're Totally Obsessed With
In desperate need of some wedding cake ideas? Here's a roundup of trendy drip dessert designs that'll help you come up with something ultra-dreamy.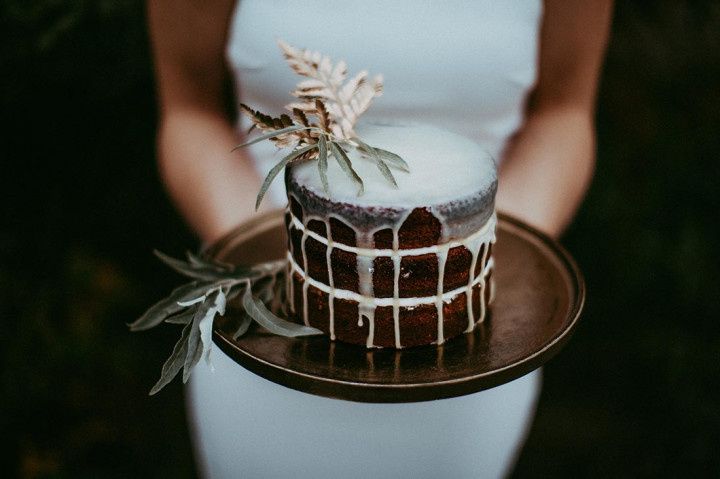 If you're looking for trendy wedding cake ideas, look no further than the oh-so-popular drip wedding cake design. It's versatile, it's Instagrammable and it'll really make your dessert the crown jewel of your sweet table. If you're head-over-heels for the look of them but don't know how to make it work with your wedding theme, we're here to help.
Here are a few drip wedding cake ideas we're totally obsessed with.
Caramel glaze
One of the most popular ways to do a drip wedding cake is by letting a healthy portion of caramel glaze run down the sides of your dessert. This style looks amazing when paired with a sweet and simple all-white design or when added to a more unique base, like a naked or semi-naked cake.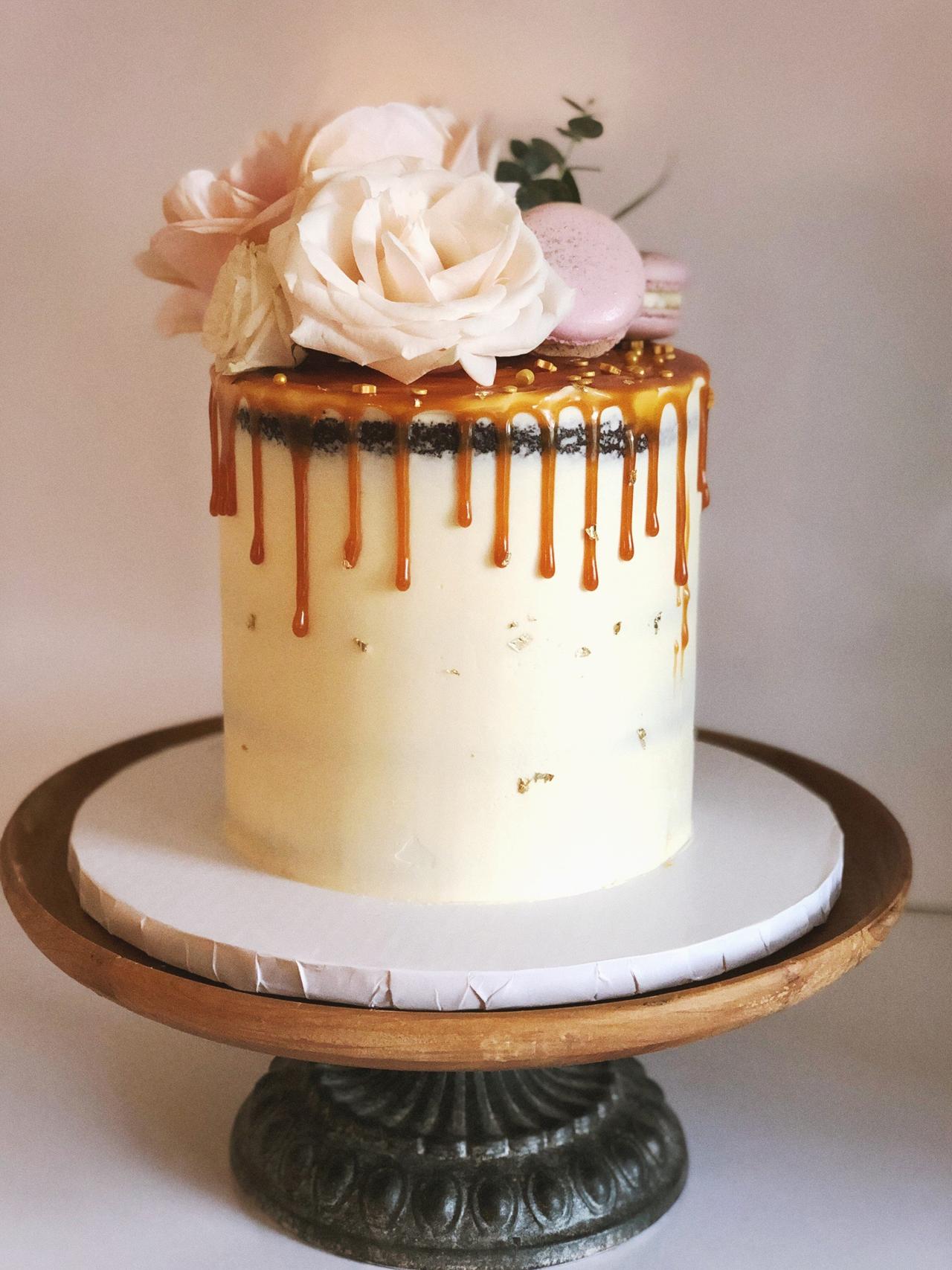 Chocolate ganache
The chocolate ganache drizzle is another favourite drip wedding cake idea that's bound to impress. Like the caramel glaze, this works will on both sleek and chic wedding cakes and more adventurous designs.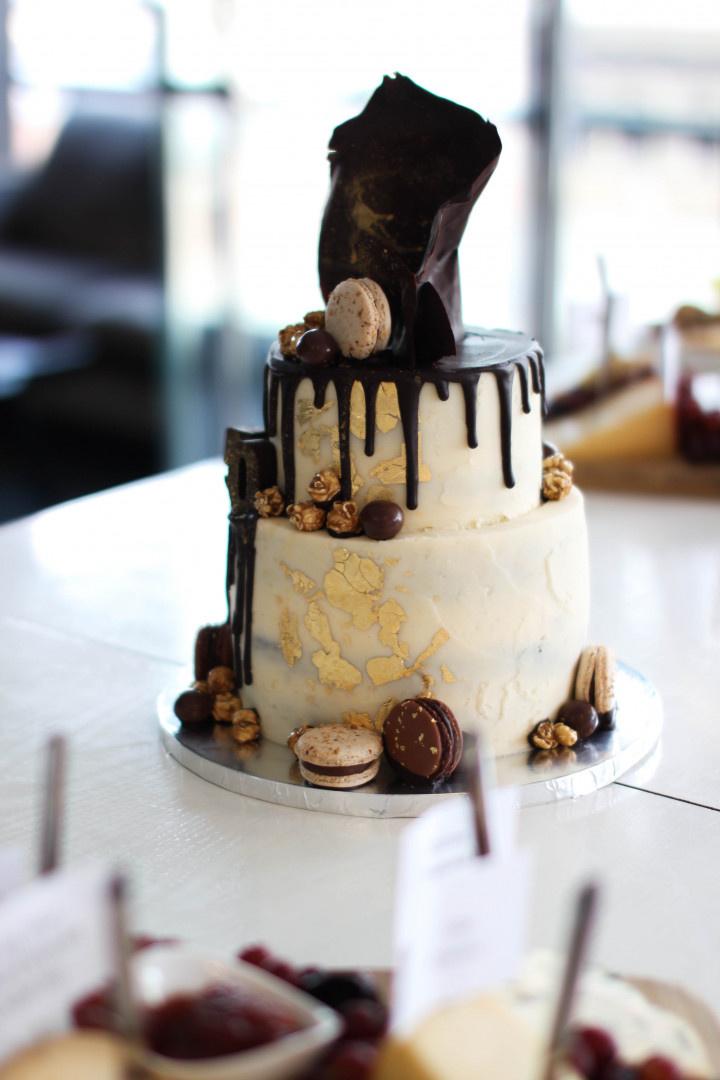 Chocolate on chocolate
So, you and your partner are real chocoholics? Think about pairing your ganache glaze drip with a naked or frosted chocolate base. You definitely need to love rich desserts for this one because it's super sweet and decadent.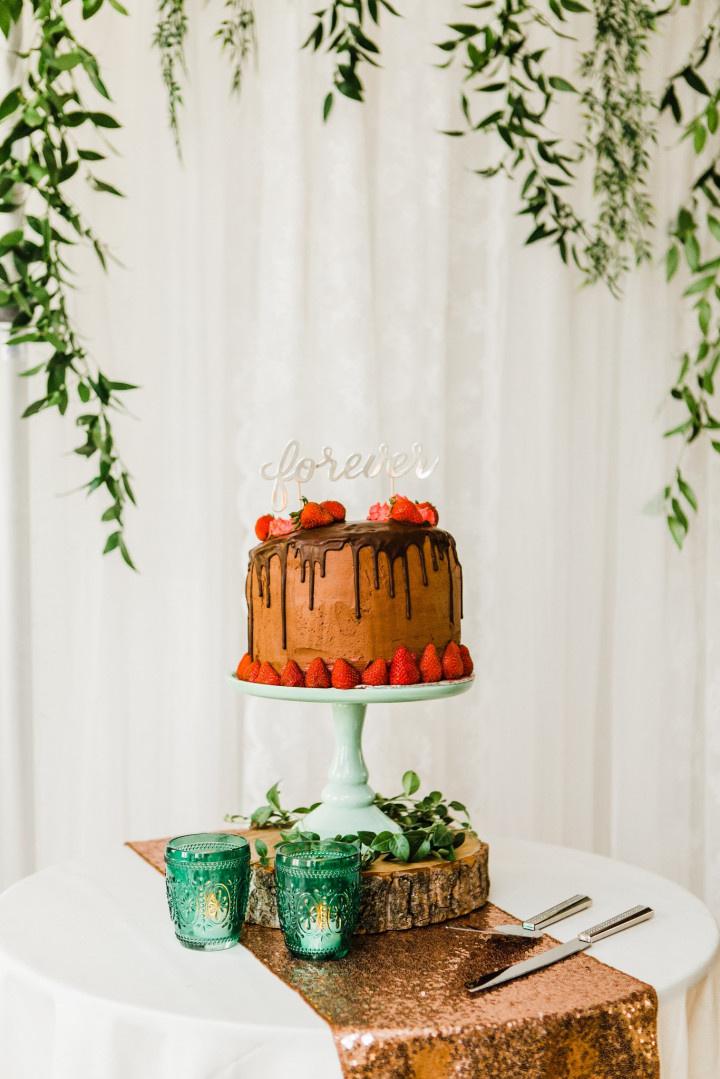 Rustic strawberry
If jelly is your jam, use it as the star of your drip wedding cake. Instead of using a classic chocolate or caramel drizzle, go with a fruit puree glaze. Not only will it taste amazing, but it'll bless your dessert with some gorgeous colour (especially if you opt for strawberry or raspberry) - perfect for couples who have chosen a palette that's focused on jewel tones.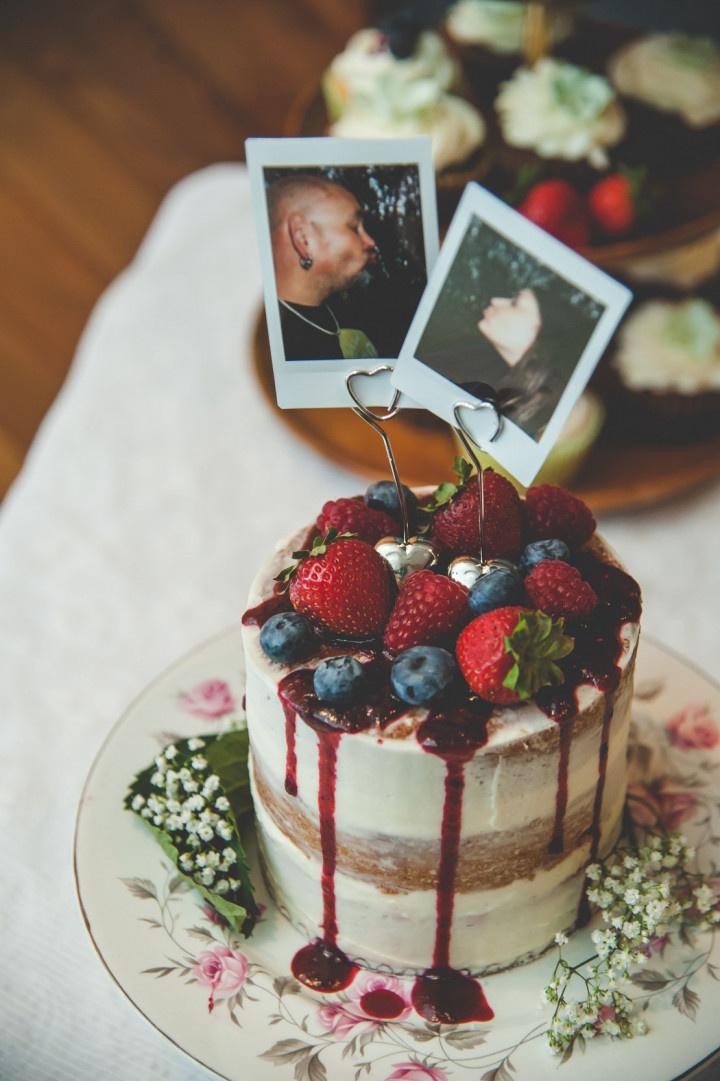 Metallic
Give your wedding cake a bit of extra shine by topping it with a metallic drizzle. You can go with a classic gold, silver, copper or rose gold or mix it up and do a shimmery coloured icing, instead.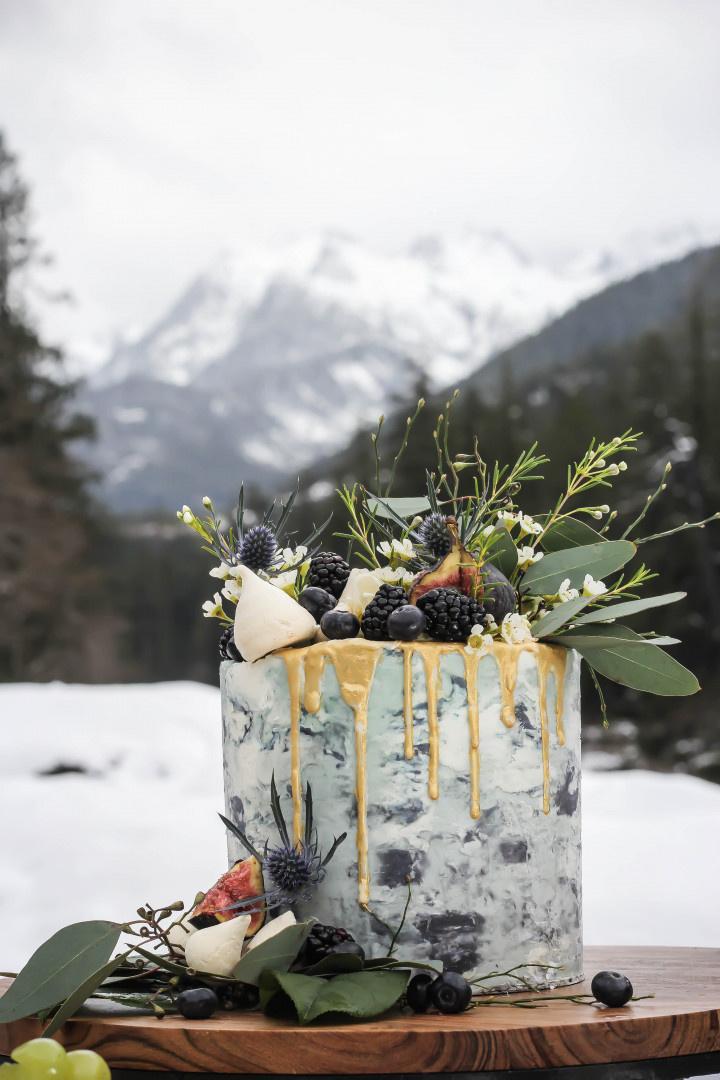 Bright and bold
Speaking of coloured icing, you can easily brighten up your cake with some yellow drips. This is the perfect wedding cake idea for a spring or summer wedding and looks great when paired with some warm-toned blooms.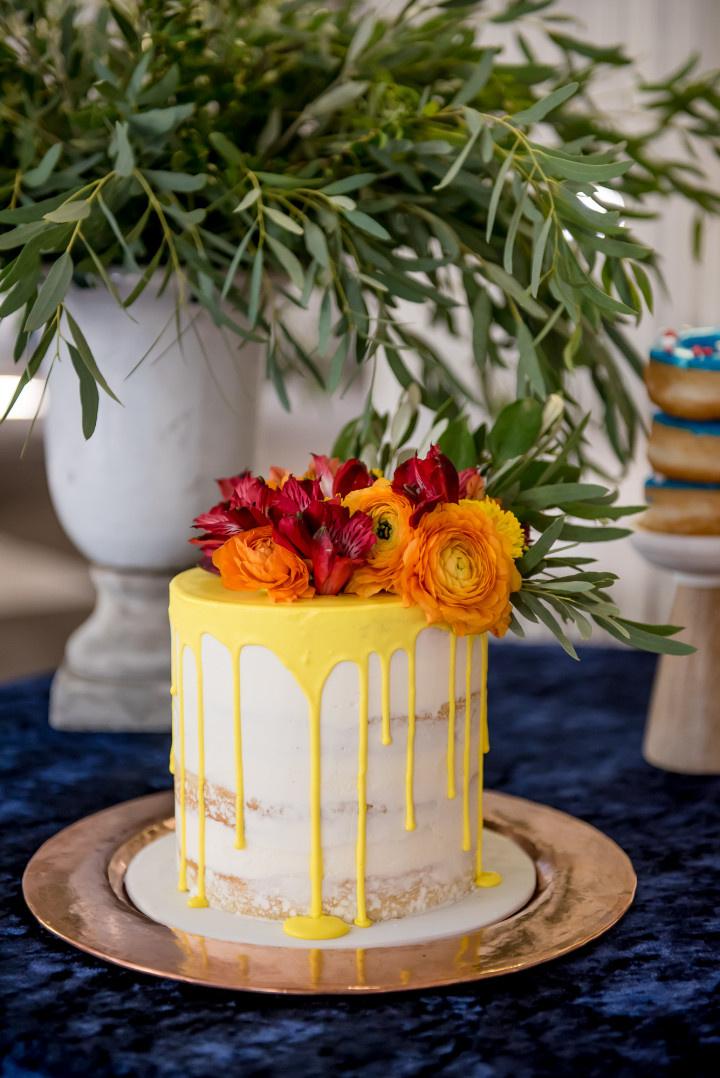 Pink
Pink is a super popular wedding colour, and if you want to work it into your wedding cake design without going too overboard, a drip is a great way to do it. You can make it super bold with a hot pink hue or keep it subtle by opting for an off-white baby pink. Either way, it's guaranteed to look great.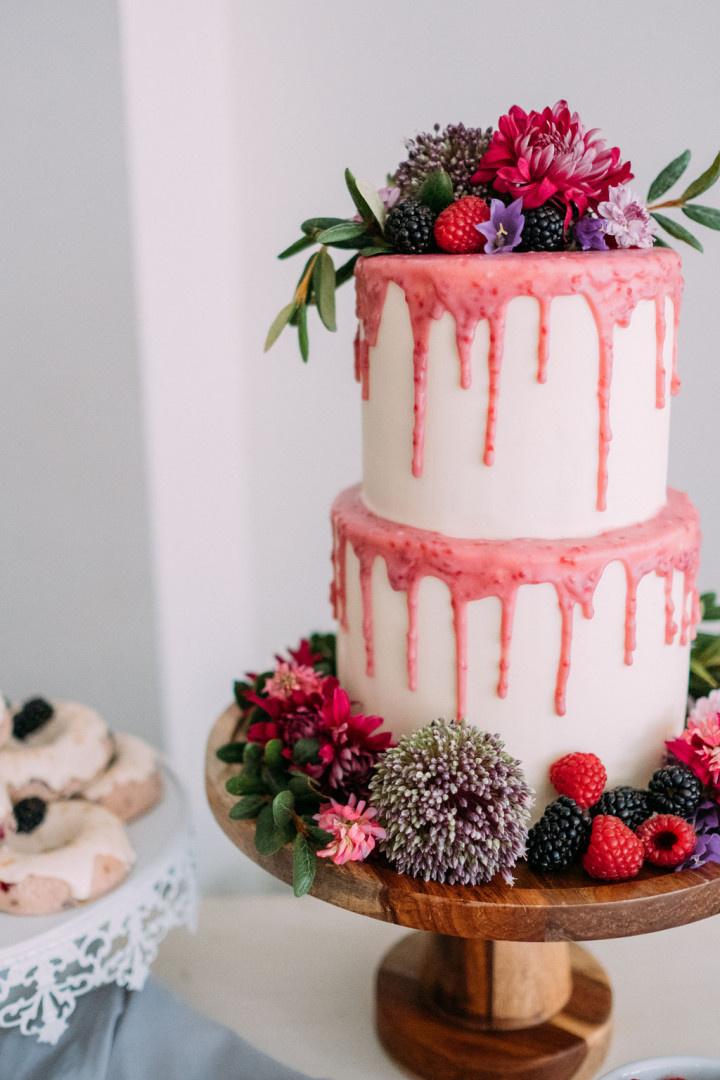 White on white
White on white wedding cakes will never go out of style. Choosing a cream or slightly off-white tone for your drip colour will make it stand out more, but the overall look will be pretty low-key compared to the other designs on this list. This wedding cake idea is great for those who want to give a timeless style a modern twist.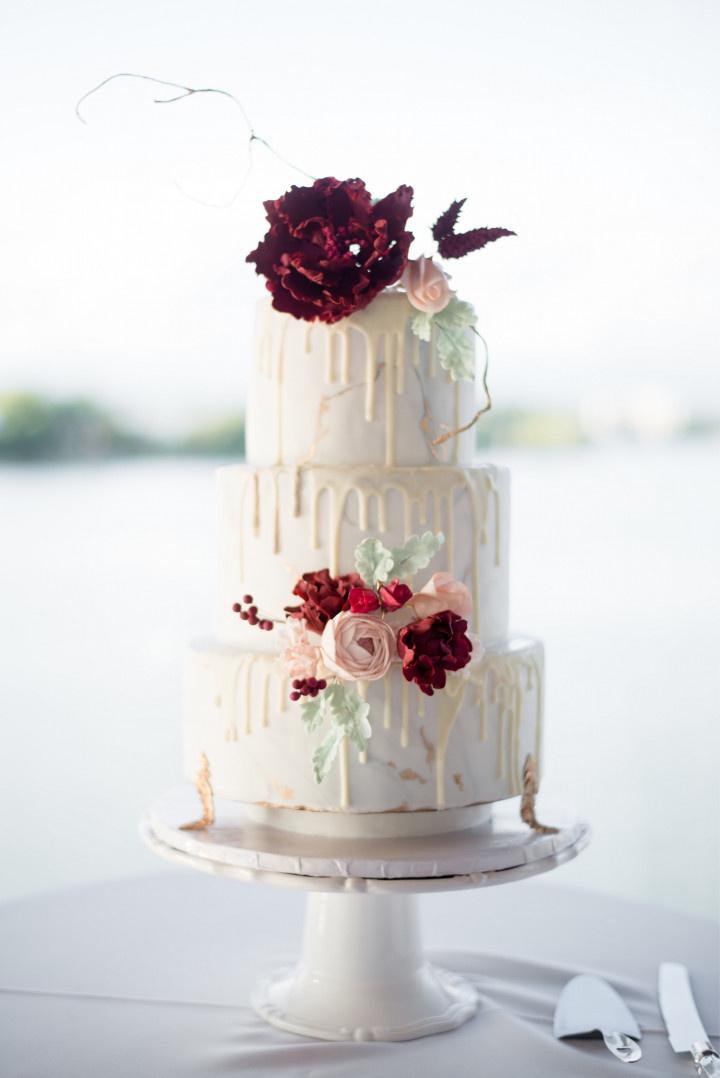 Barely there
Want your semi-naked wedding cake's base style to be the central focus? Use transparent icing to create a barely-there drip design over the top.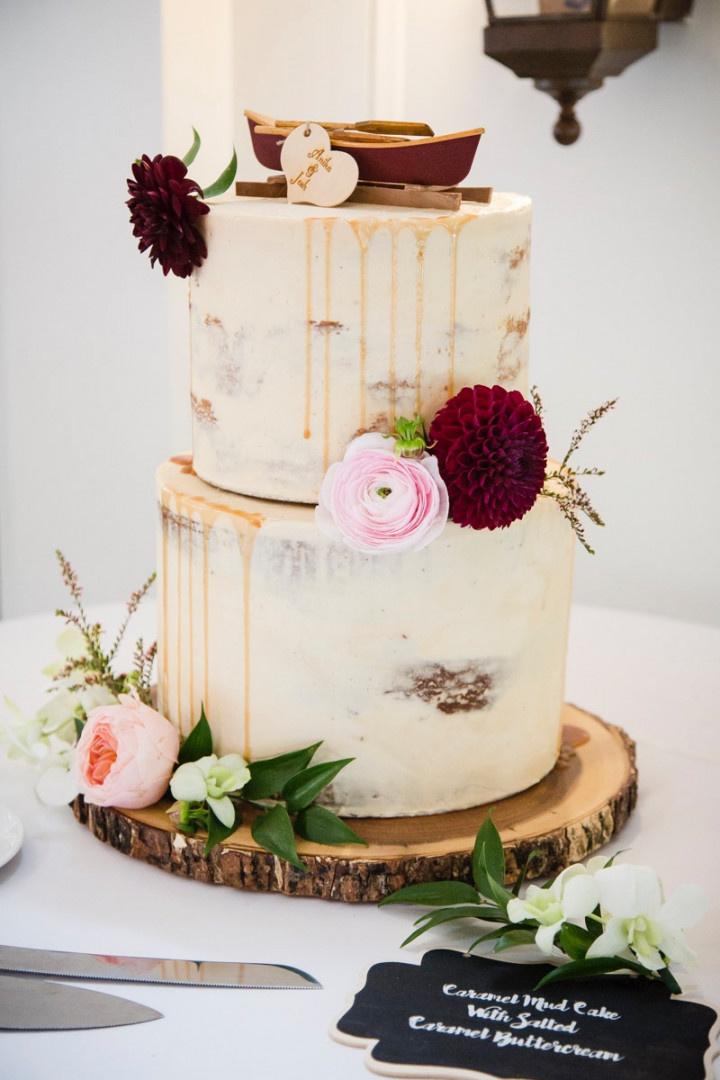 Buttercream drip
This pink-toned buttercream cake with a cream-coloured drip is also dusted with dried petals and accented with gold leaf, macarons and flowers for a pretty spectacular presentation.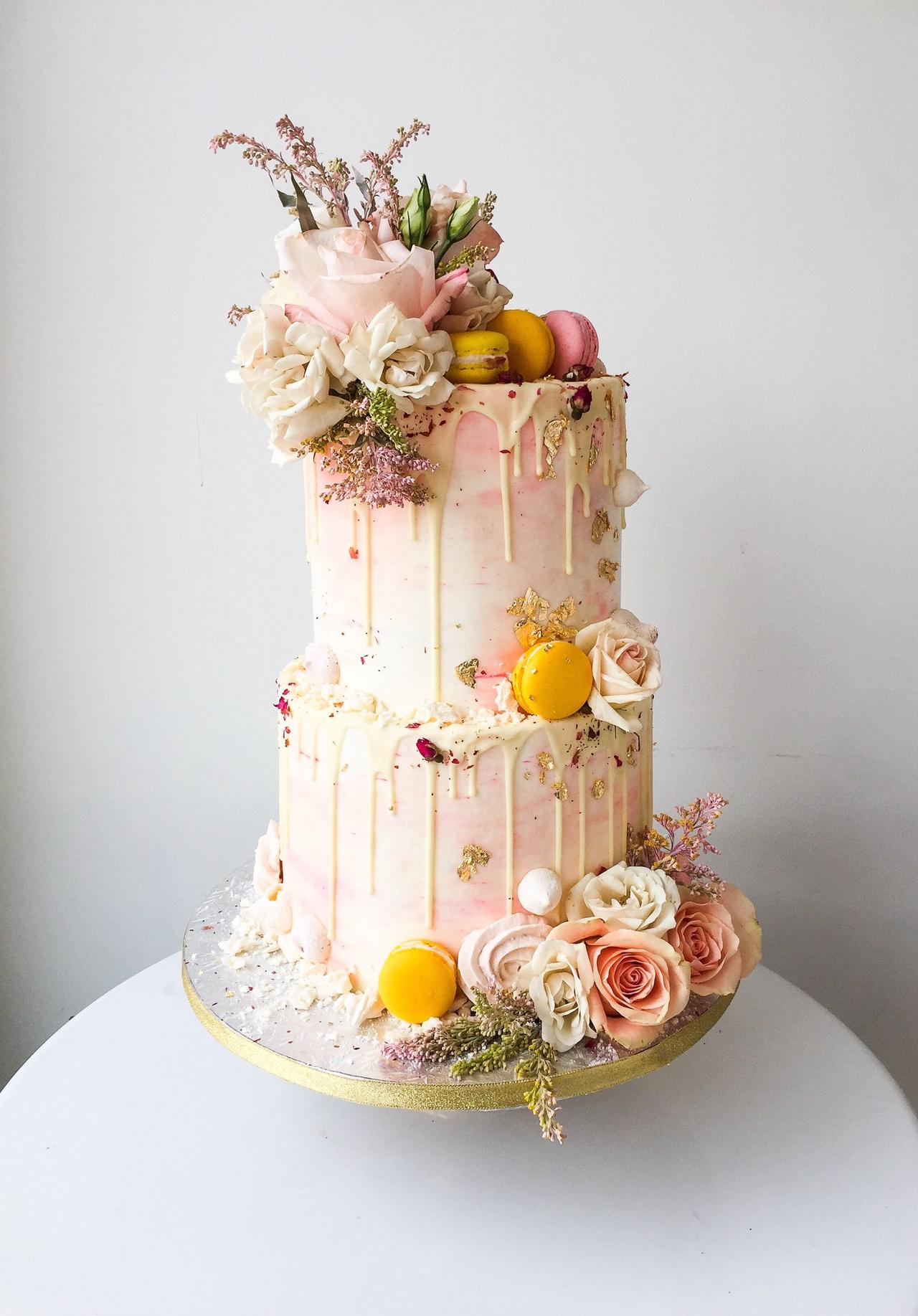 Defying gravity
Though most drip designs go with gravity and move downward, yours doesn't have to. Shake up the trendy style by having your drips move upward or in both directions, as they do on this cake.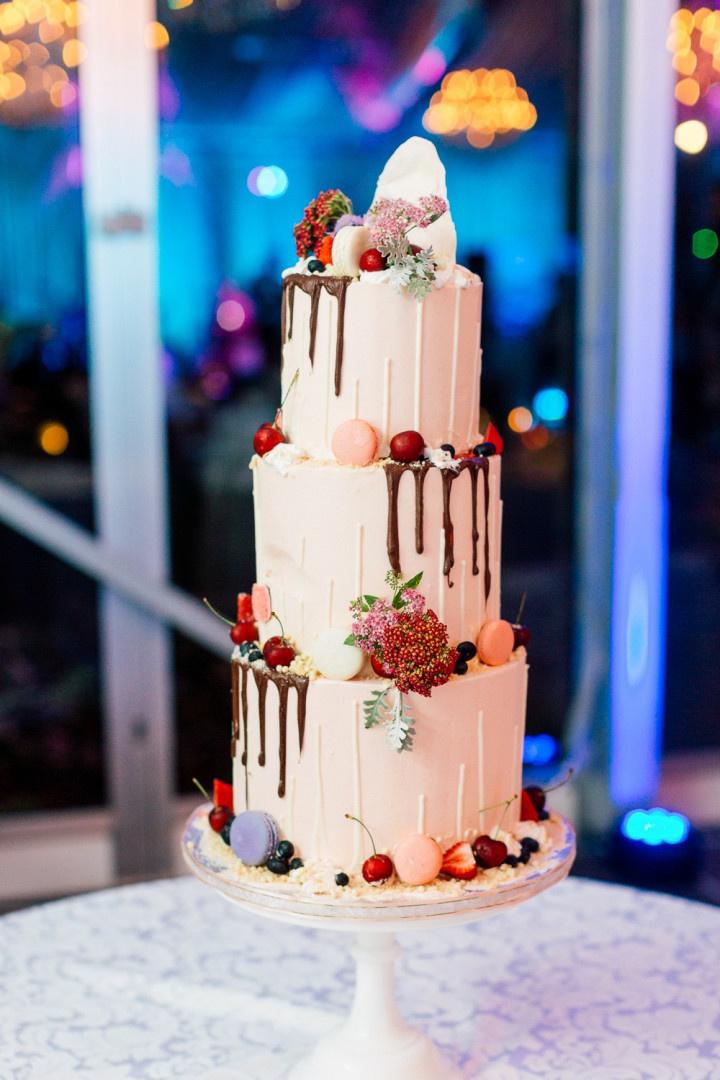 Super rustic
Ask your wedding cake baker to do a chunky drip design on your cake to give it more of a rustic-chic look. This style looks amazing when topped with full fruits and bold blooms, so pile them on.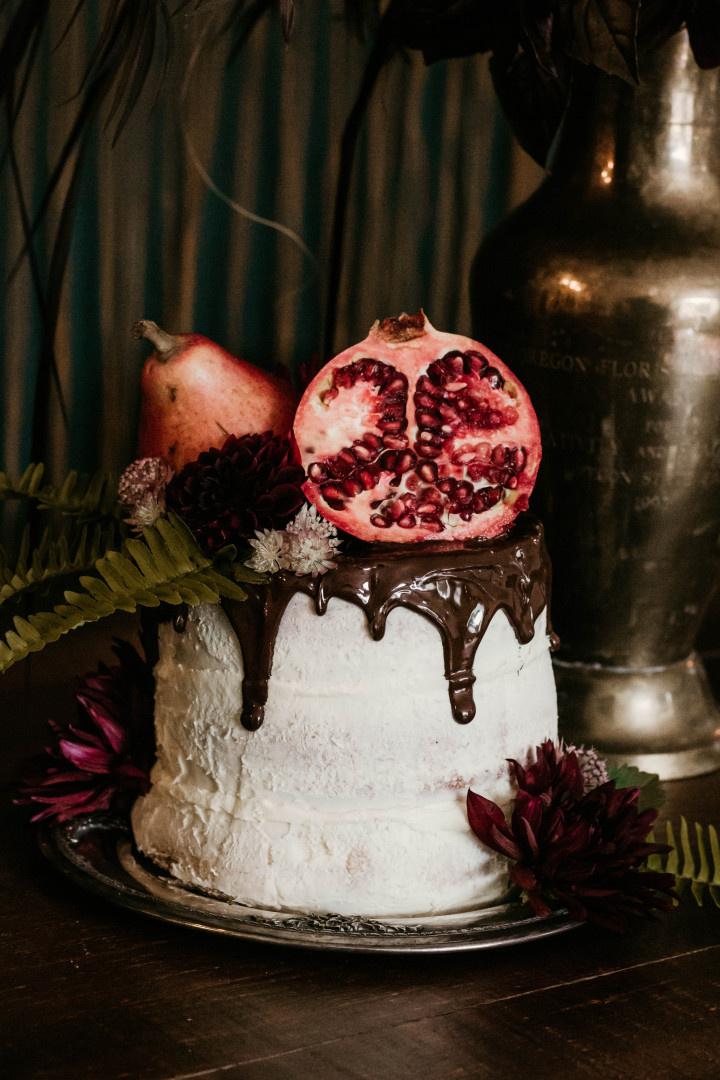 Splatter
Instead of having your drips move down vertically, ask your wedding cake baker to give them more of a splatter effect. This is the perfect choice for an artsy couple or for those who are in the market for something a little different.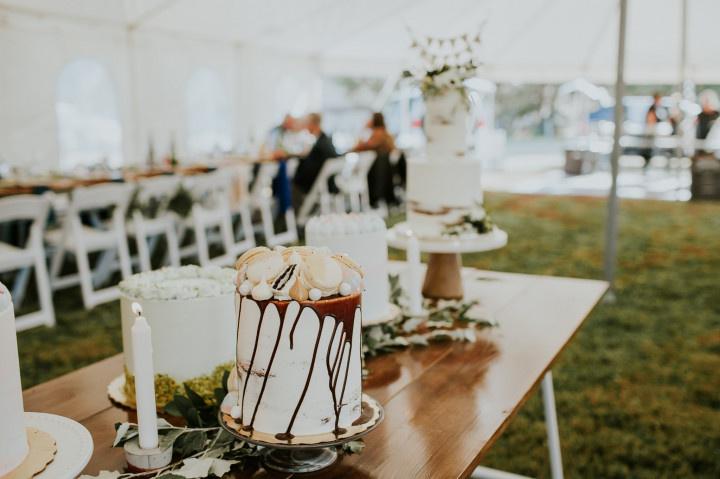 Mix and match
Can't decide what style of wedding cake you want? Do each of your wedding cake tiers in a different design. That way you really can have your cake and eat it too.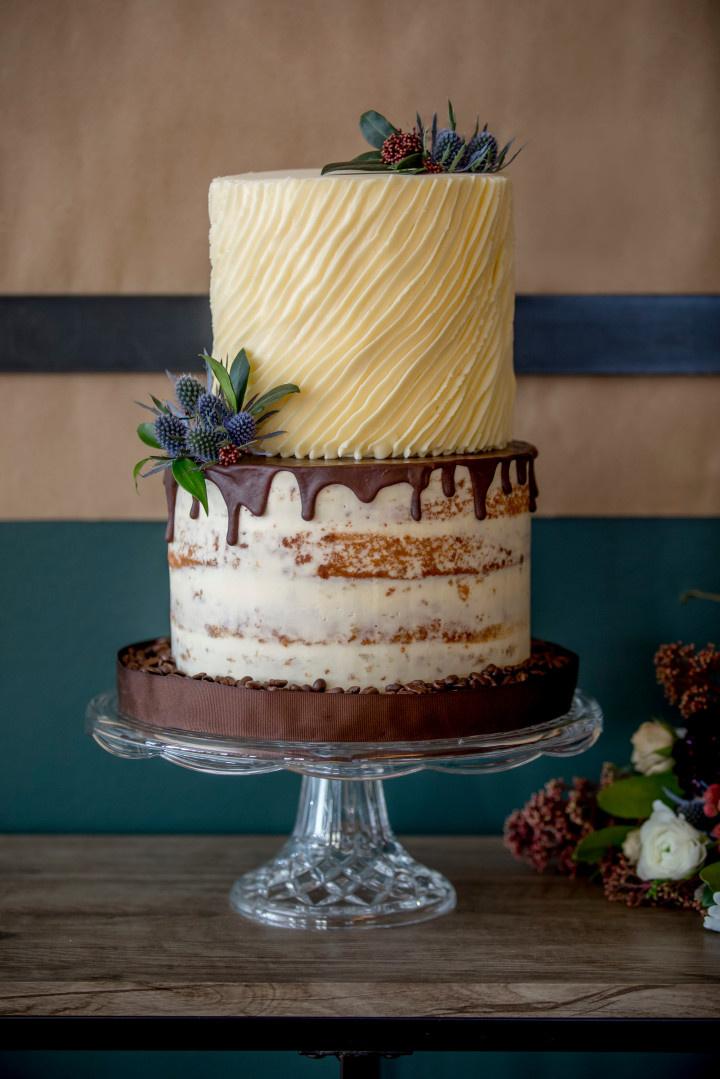 Find wedding cake bakers on WeddingWire »