37 Awesome Wedding Ideas for Summer
Are you looking for ways to celebrate in Canada's hottest season? Here are some of our favourite wedding ideas for summer.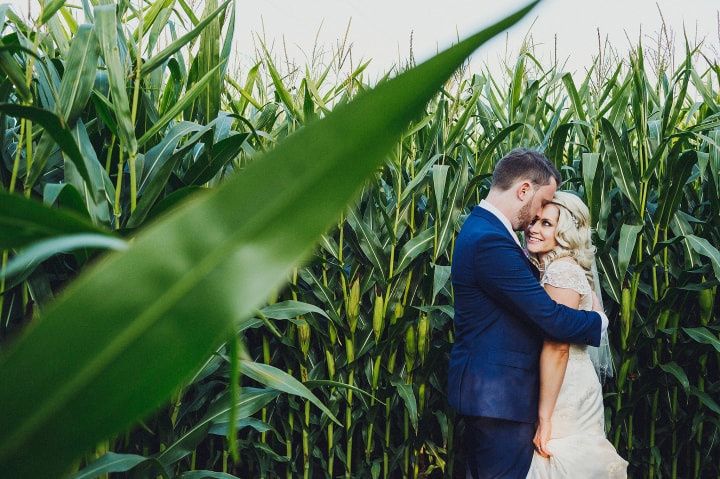 It's not surprising that summer is the preferred season for Canadian weddings. Not only do we welcome the warm weather, but it also gives couples plenty of wedding venue options from country farms and summer resorts to lush wineries and hotel patios. So we've gathered up some of our favourite wedding ideas for summer celebrations. Whether you're going for a casual rustic vibe, summer garden wedding or an elegant city soiree, you'll want to fill your big day with that summer feeling.
Here are 37 of our favourite wedding ideas for summer.
Sunglasses
Colourful shades in one of your wedding colours make for fun wedding favours for all ages. If you're holding your ceremony in the great outdoors, be sure to hand them out as guests arrive. You can even have custom sunglasses printed with your wedding hashtag.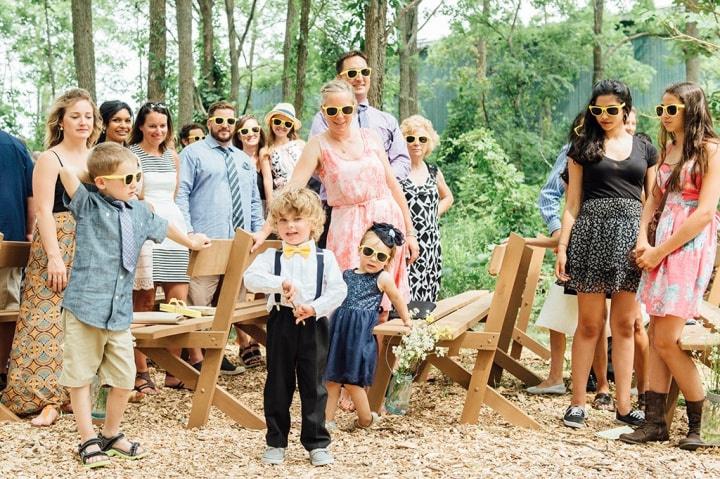 Bridesmaid shorts
Dress your squad in something cool and casual. We love these stylish shorts worn by the bridesmaids at this summer camp wedding.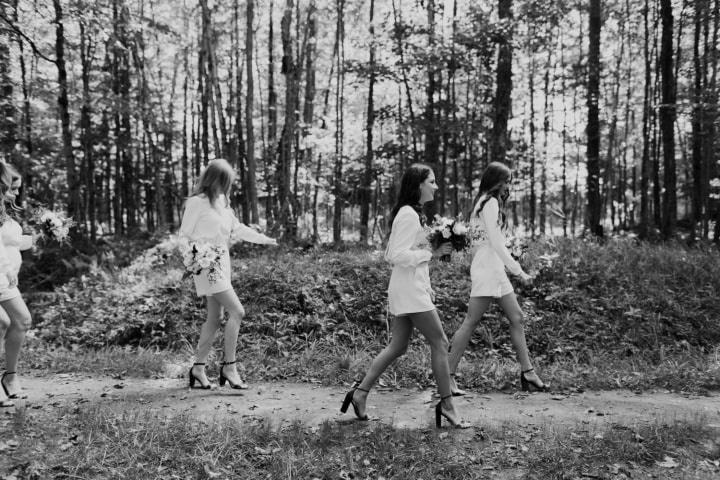 Outdoor wedding ceremony
Whether you're getting married in the countryside or the heart of downtown, hold an outdoor wedding ceremony to say your 'I dos'. Bonus: Here are 21 Amazing Outdoor Wedding Ideas.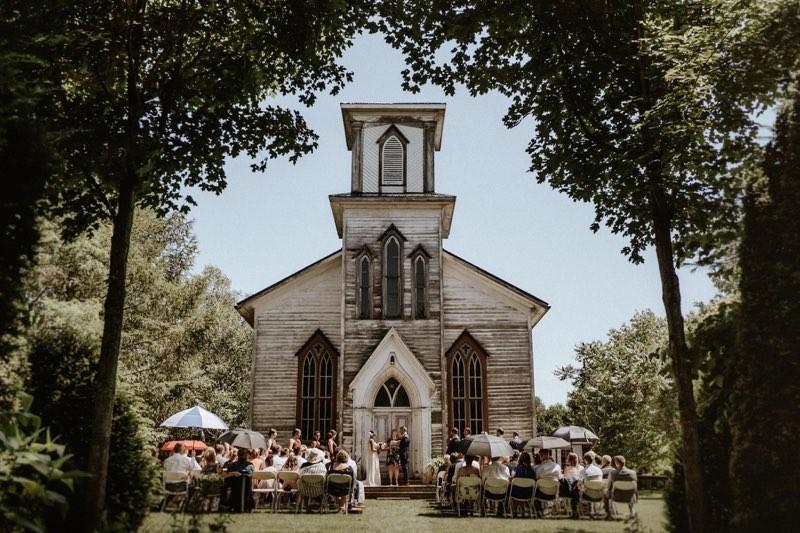 Summer wedding flowers
The great thing about a summer wedding is that you'll have a wonderful selection of local flowers that are in season for all your wedding bouquets and arrangements.
Floral wedding shoes
Speaking of flowers, how about wearing wedding shoes decorated in bright blooms for a pop of colour on your feet.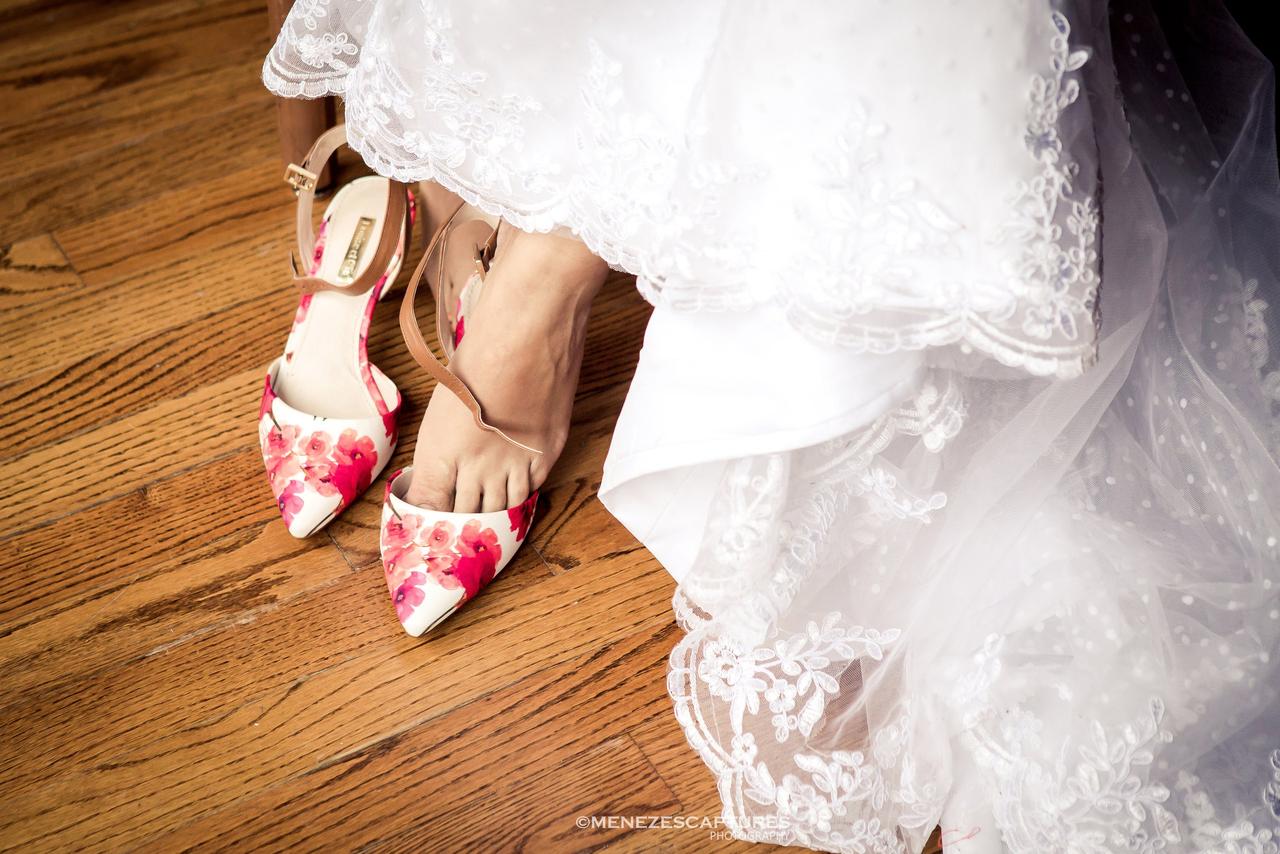 Live music
Fill the air with the sweet sounds of live music at your outdoor wedding. Harp music at your wedding ceremony or a jazz band at the reception will elevate your event.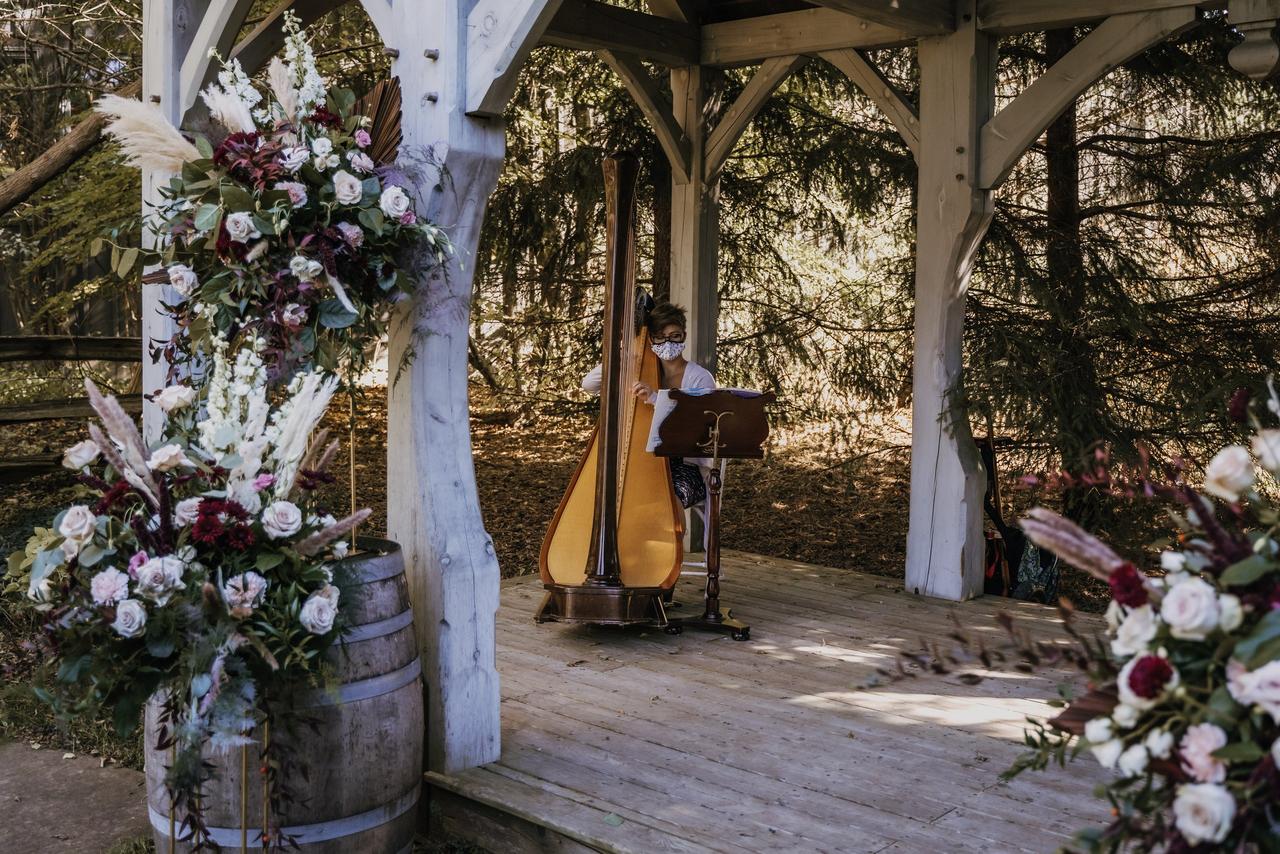 Cool treats
Serve up gourmet popsicles, gelato or make-your-own sundaes.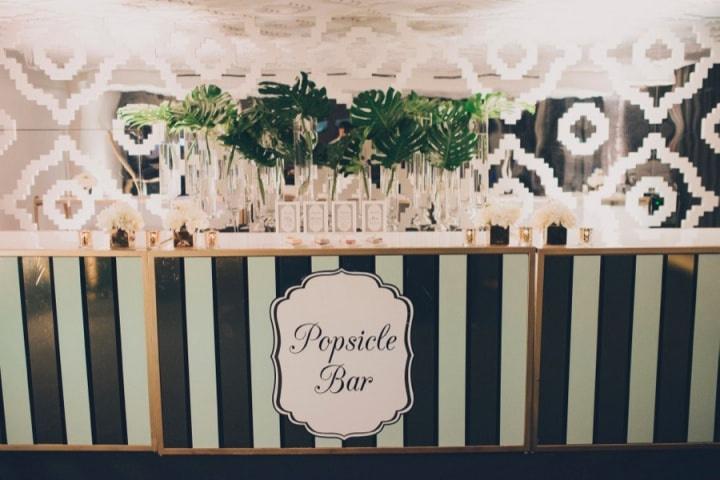 Picnic luncheon
Take a picnic lunch to new heights with a gourmet boxed meal served on a beautiful summer tablescape.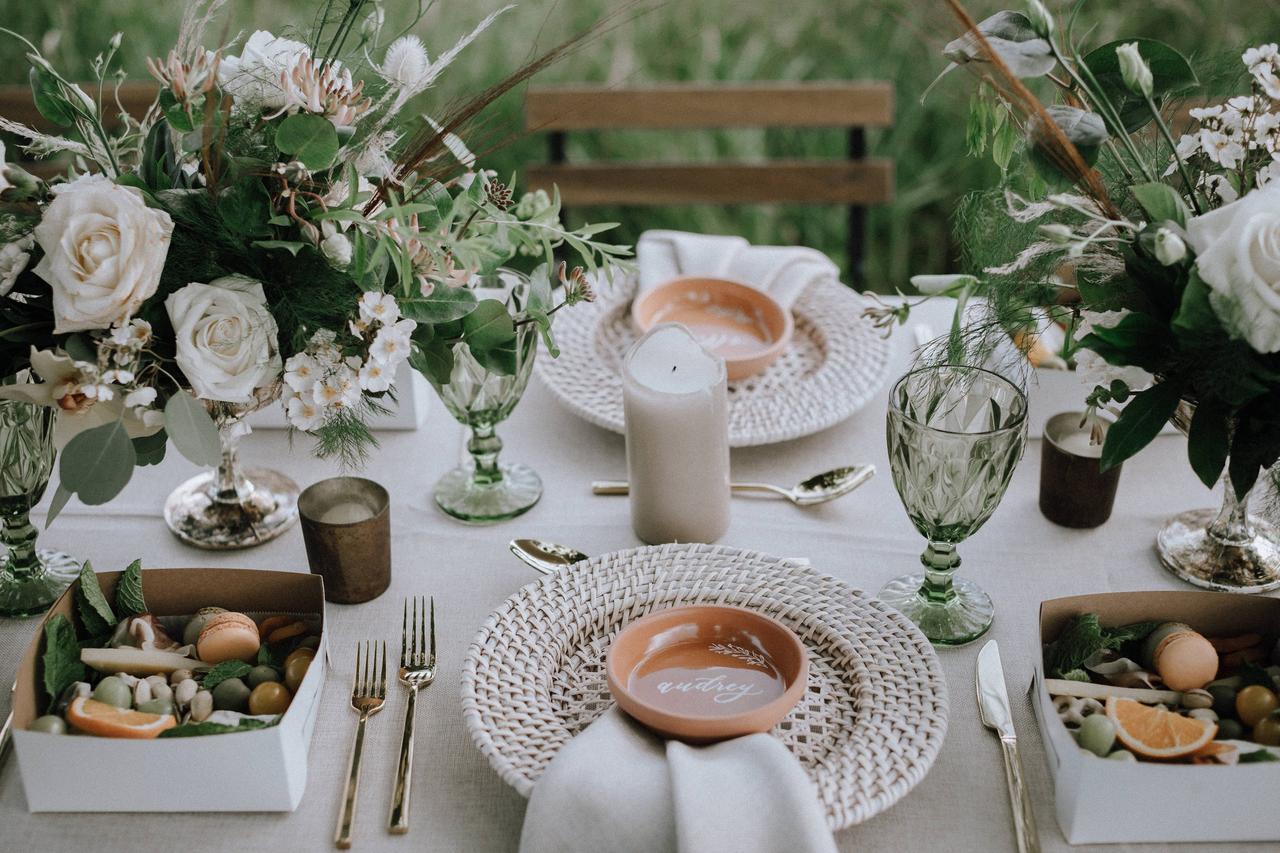 Bridal parasol
Carry a lacey bridal parasol to protect yourself from the sun. It also makes an adorable photoshoot prop for an ultra-romantic wedding photo.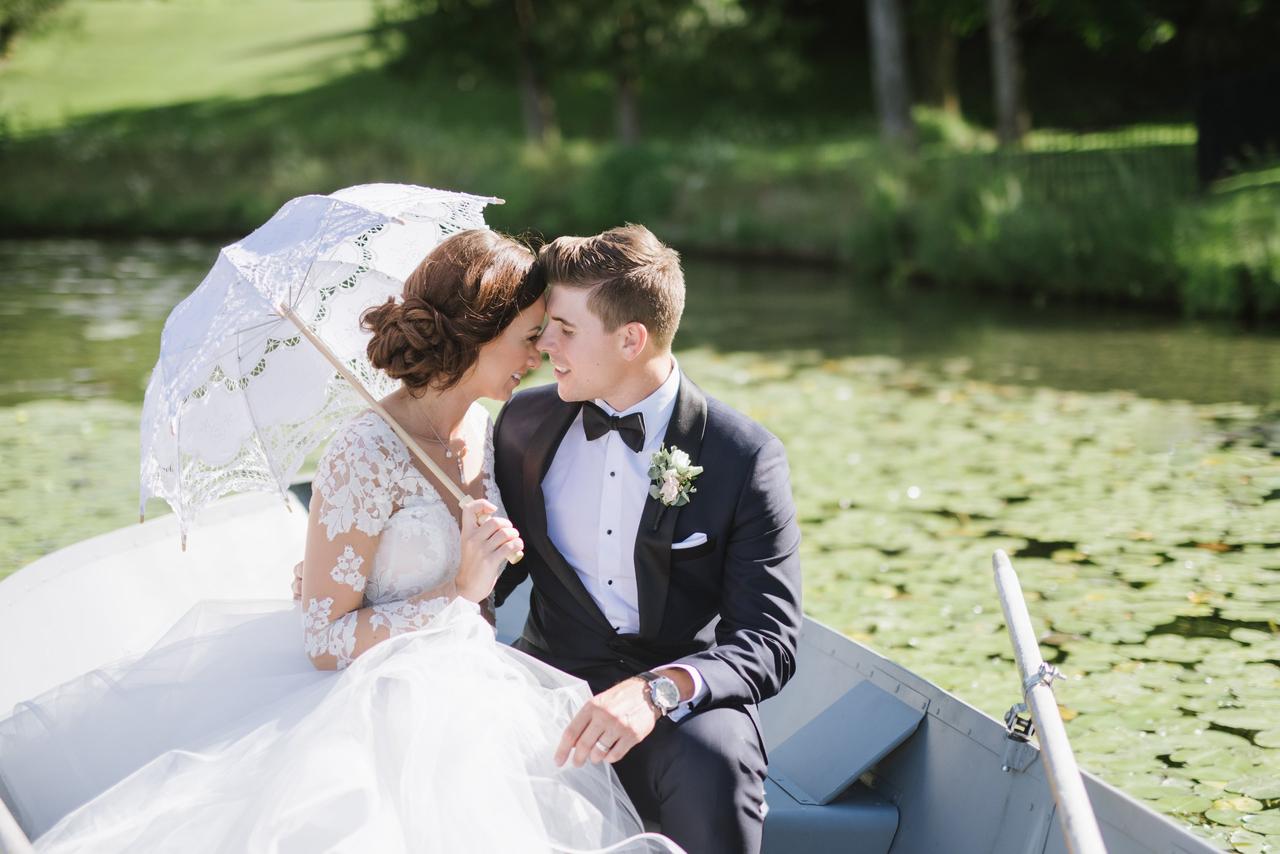 Parasols for guests
Providing shade for your wedding guests is essential, too. These pretty parasol rentals from Bash Panache provide a stylish solution.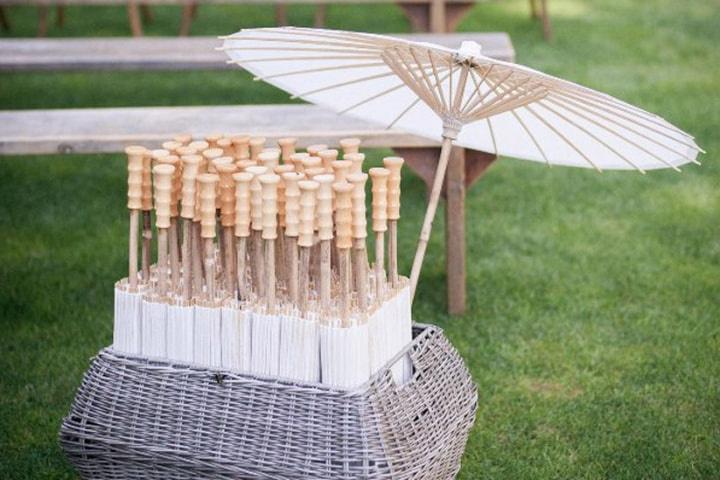 Fans
Another way to keep guests cool during your outdoor wedding ceremony is with a fan. You can buy beautifully patterned fans (pictured here) or use your ceremony program to make a paper fan.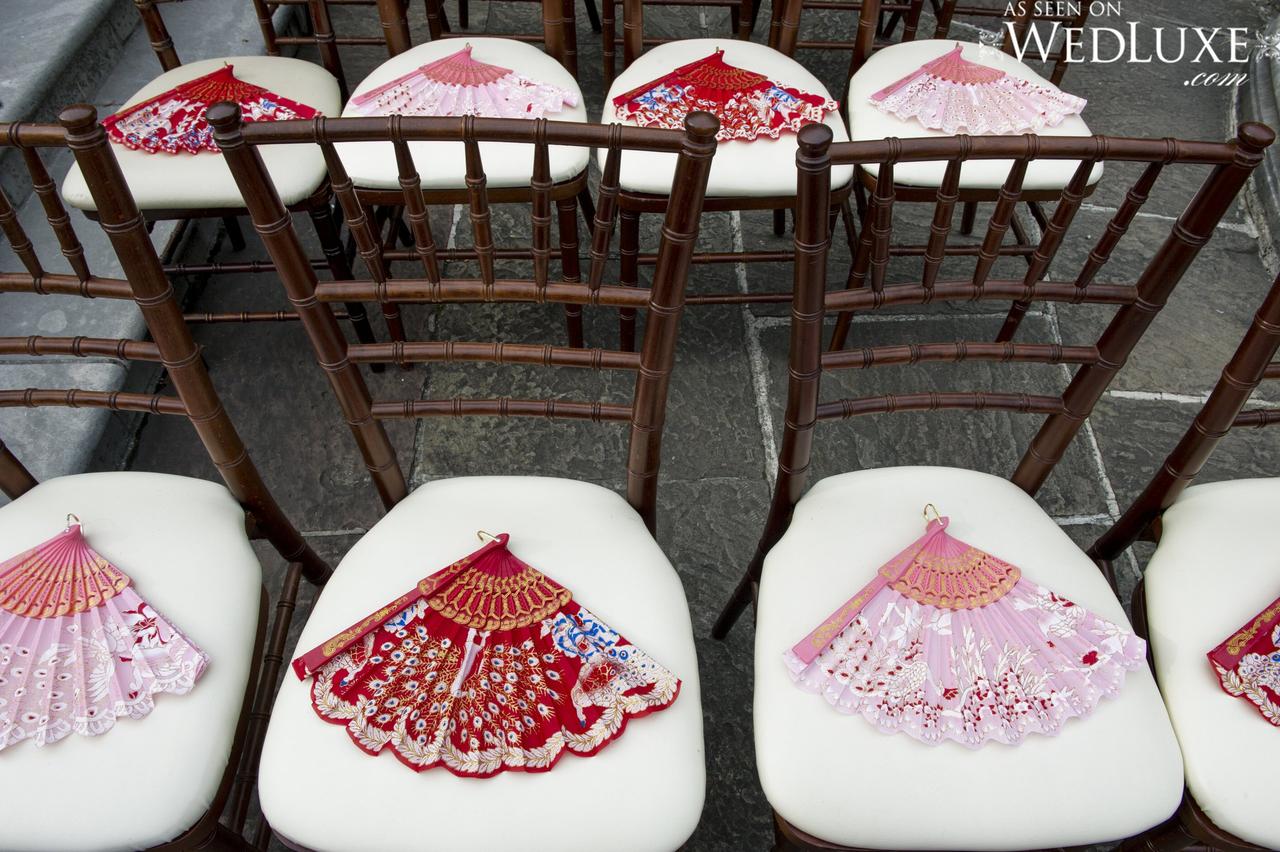 Open-air summer wedding reception
There's something pretty darn magical about an outdoor wedding reception set in the forest, a garden or a field. You could go all out with fancy rustic chic tables or make it a more casual affair with picnic tables.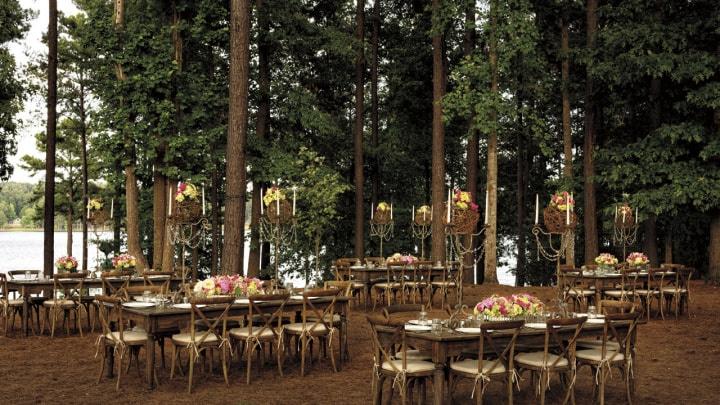 Summer place settings
Whether you're hosting a classy affair or casual backyard BBQ wedding, dress your tables with summery tableware and accessories.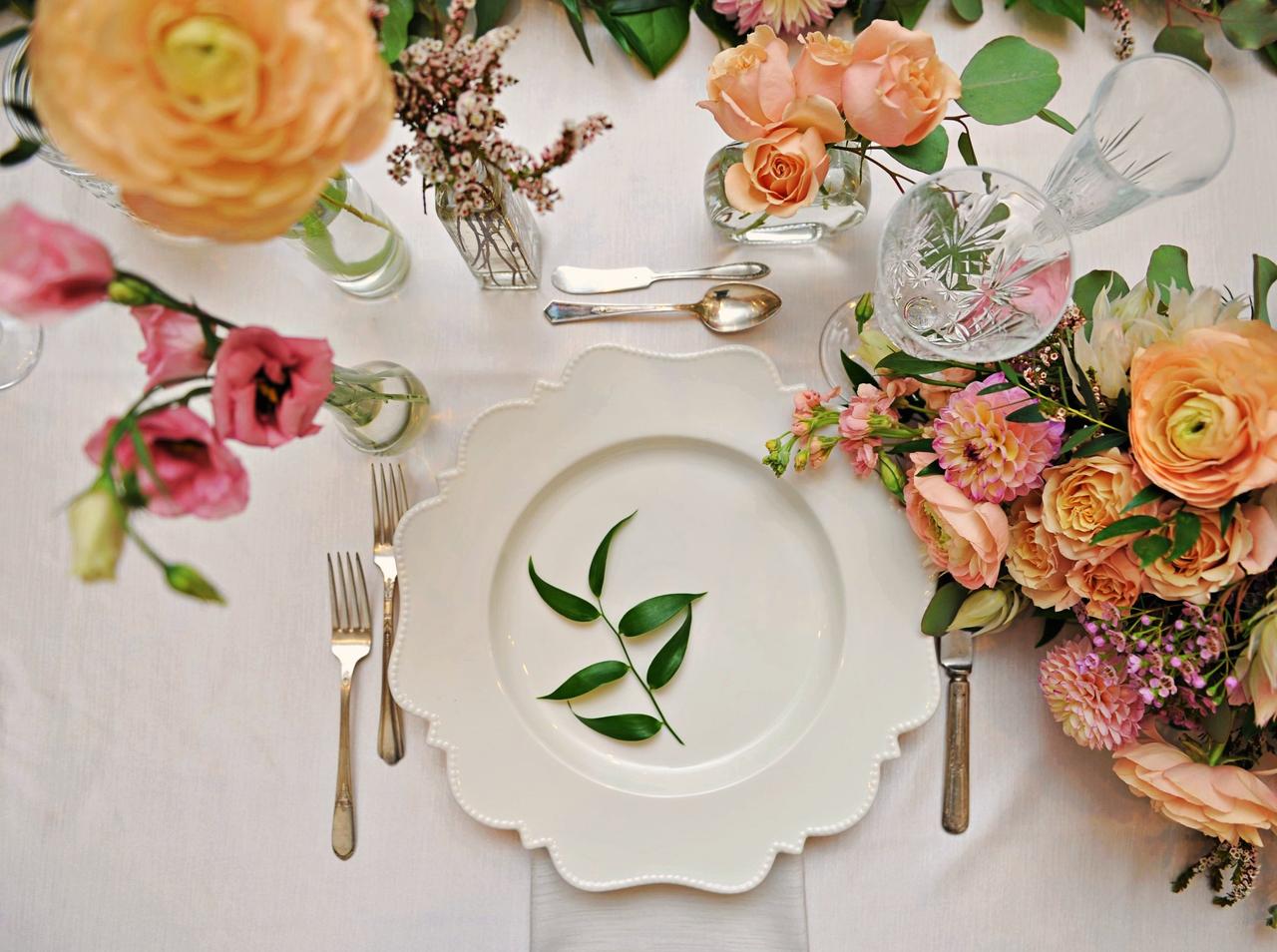 Colourful flowers
Wildflowers or bright seasonal blooms add a pop of colour to your wedding centerpieces and decorations.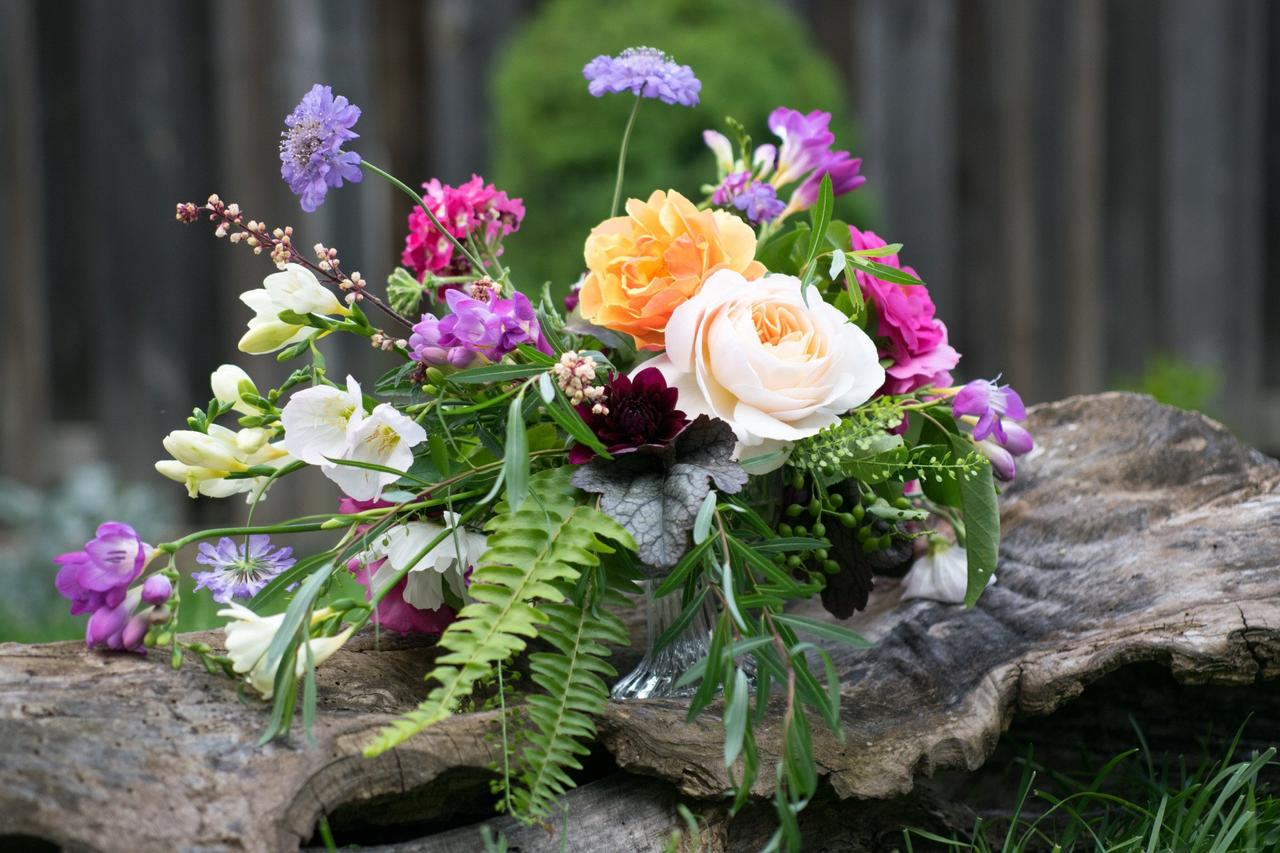 Watermelon everything
If you love watermelon, there are lots of ways to use the refreshing fruit at your wedding. From centerpiece vessels to signature cocktails, we've got lots of creative ideas here.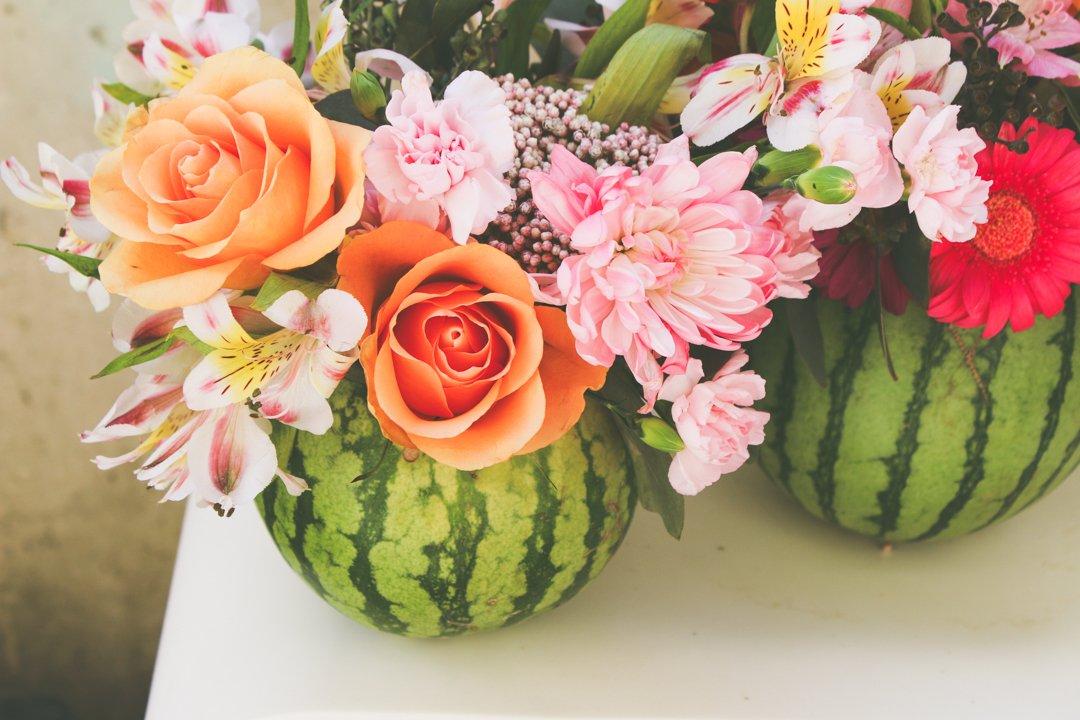 Lush fern bouquets
For budget-friendly bouquets (or for a cute photo prop), opt for simple green ferns—perfect for a casual cottage or forest wedding.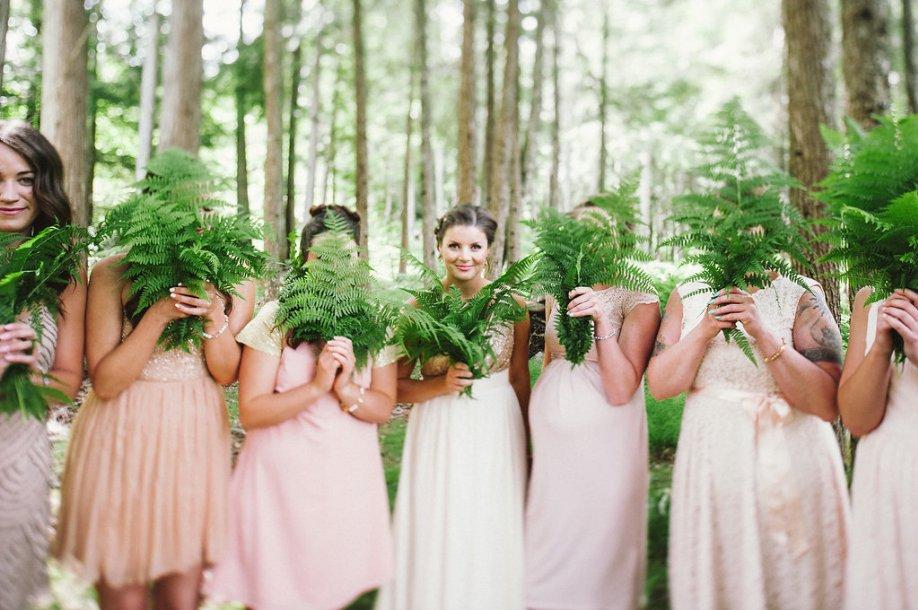 Sweet wedding favours
One of the most popular wedding ideas for summer is to give small jars of honey or fruit preserves as a great foodie wedding favour your guests will love.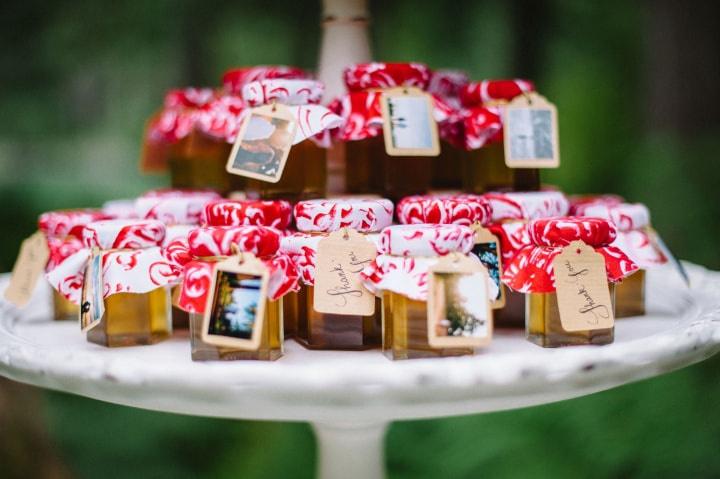 Tents and tipis
Tents and tipis come in all shapes and sizes. String it with lights and banners in cheerful summer wedding colours for a festive touch.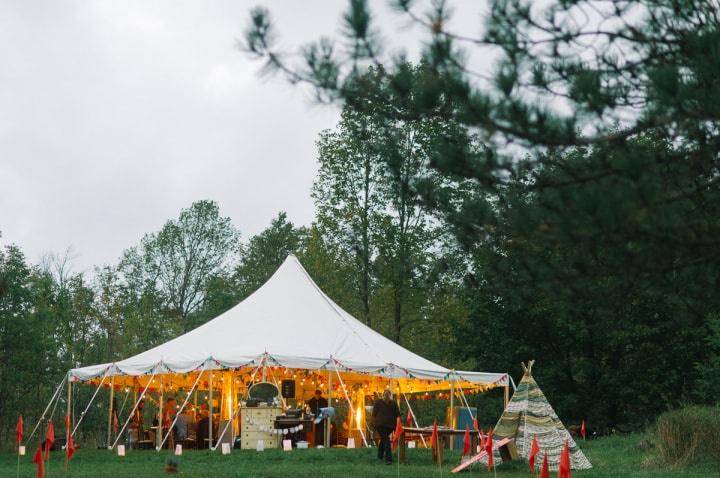 Aperol Spritz
Serve up some refreshing cocktails like an Aperol spritz. Garnish them with edible flowers for a pretty presentation.
Bloody Caesar bar
For a beverage with a little more substance that even doubles as an appetizer, we love the idea of setting up a Bloody Caesar bar so that guests can garnish and spice up their own bevvies.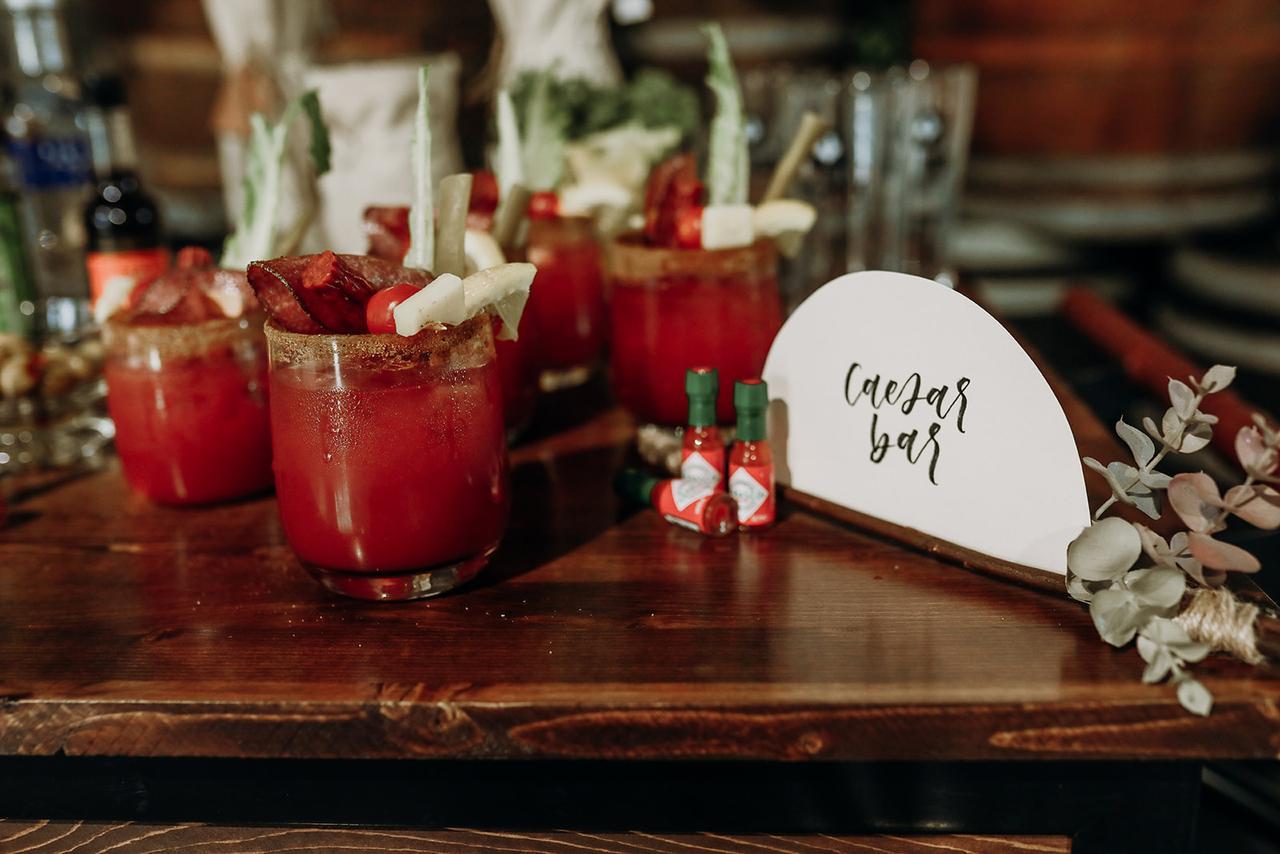 Mobile bar
If you're having an outdoor wedding, hire a mobile bar to roll into your reception to serve up cocktails, mocktails and beers on tap.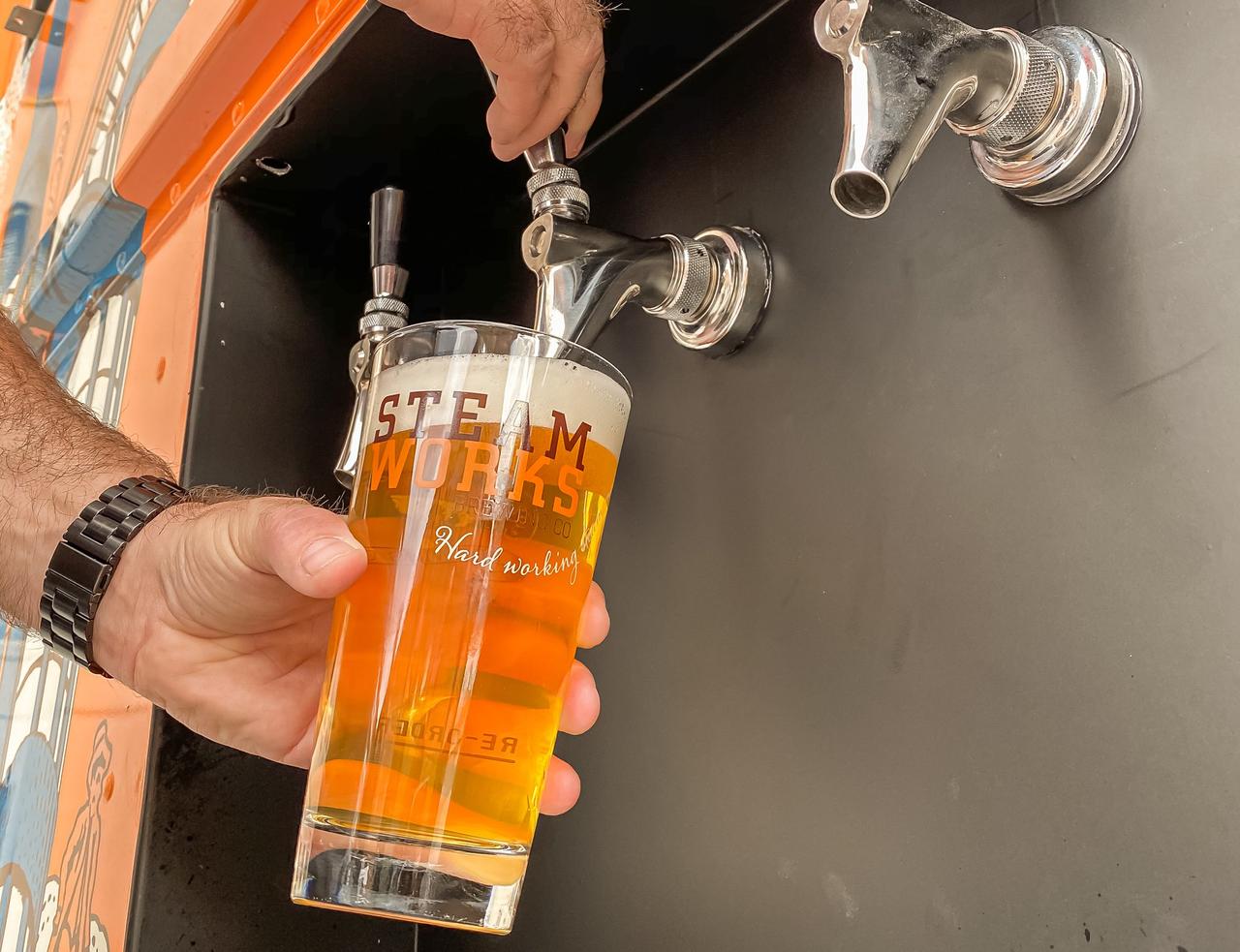 Pop-tails
Here's a cool wedding idea for summer. Make your signature drink a popsicle and cocktail in one.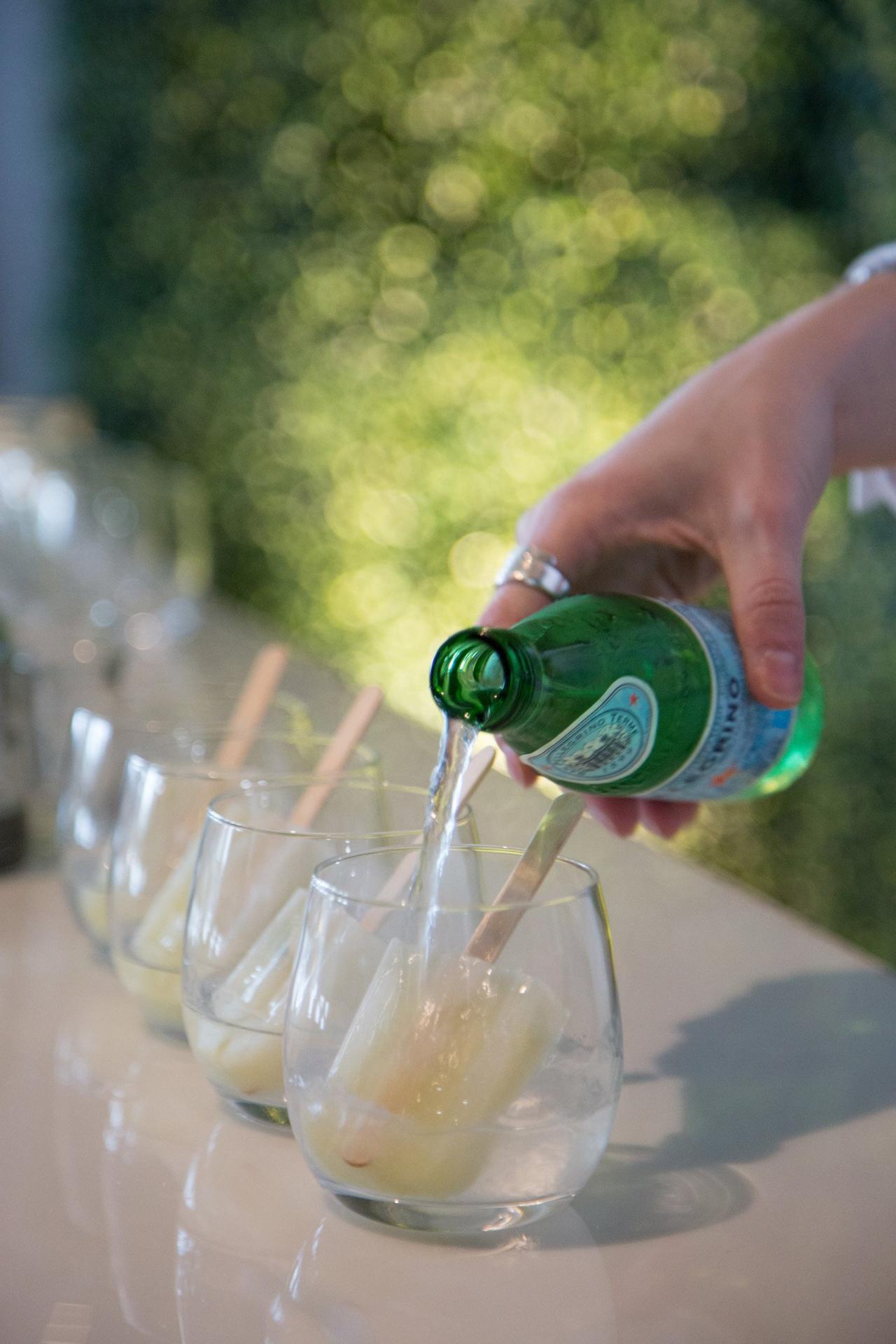 Lemonade stand
Keep guests hydrated with lemonade or cucumber-infused water!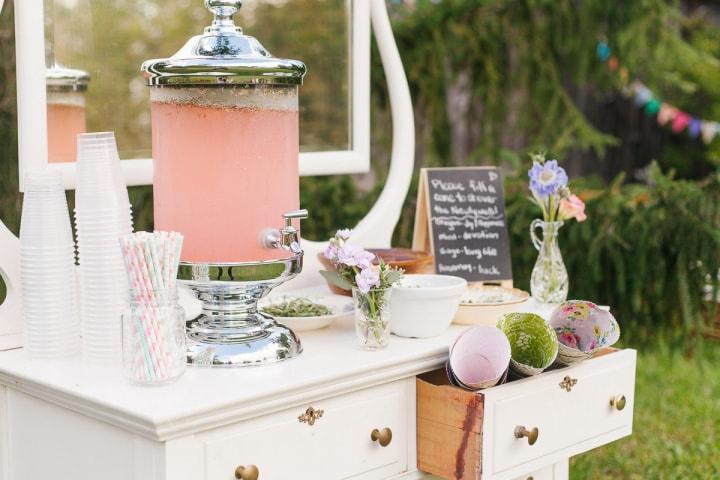 Eco-friendly confetti
Let your guests fill a paper cone with a medley of fresh herbs, flower petals or birdseed for lovely, all-natural confetti.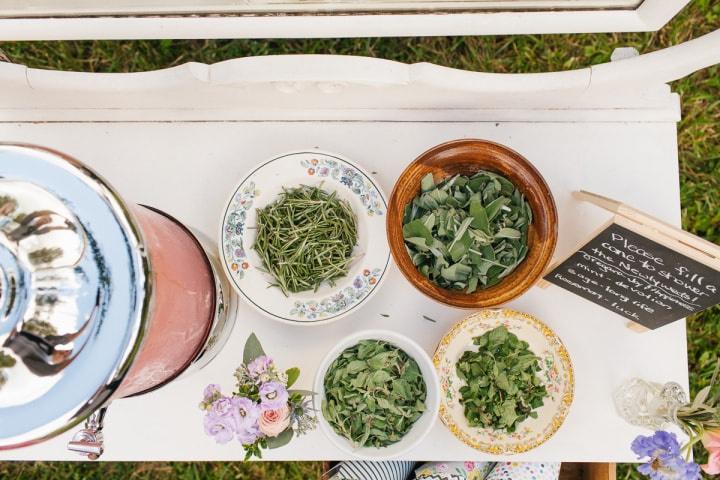 Fresh oysters
An oyster bar can be an elegant setup at a loft or hotel reception or a more casual presentation for a backyard wedding bash.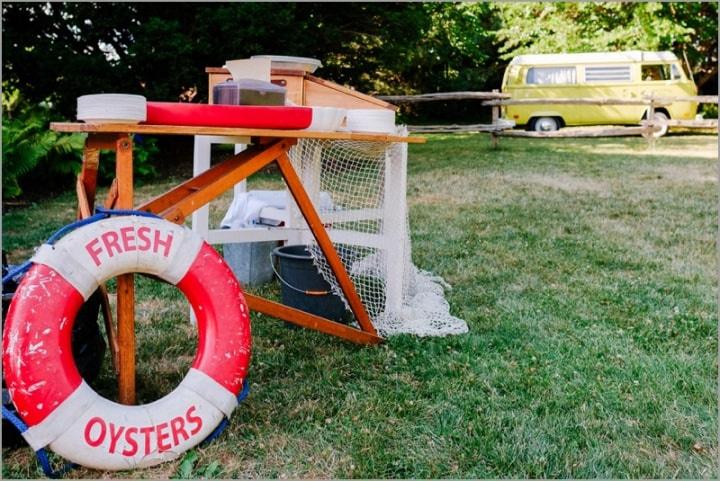 Charcuterie cones
While you could serve up some ice cream cones, we love this savoury single-serve idea. Fill a waffle cone with charcuterie for easy, social-distancing friendly hors d'oeuvres.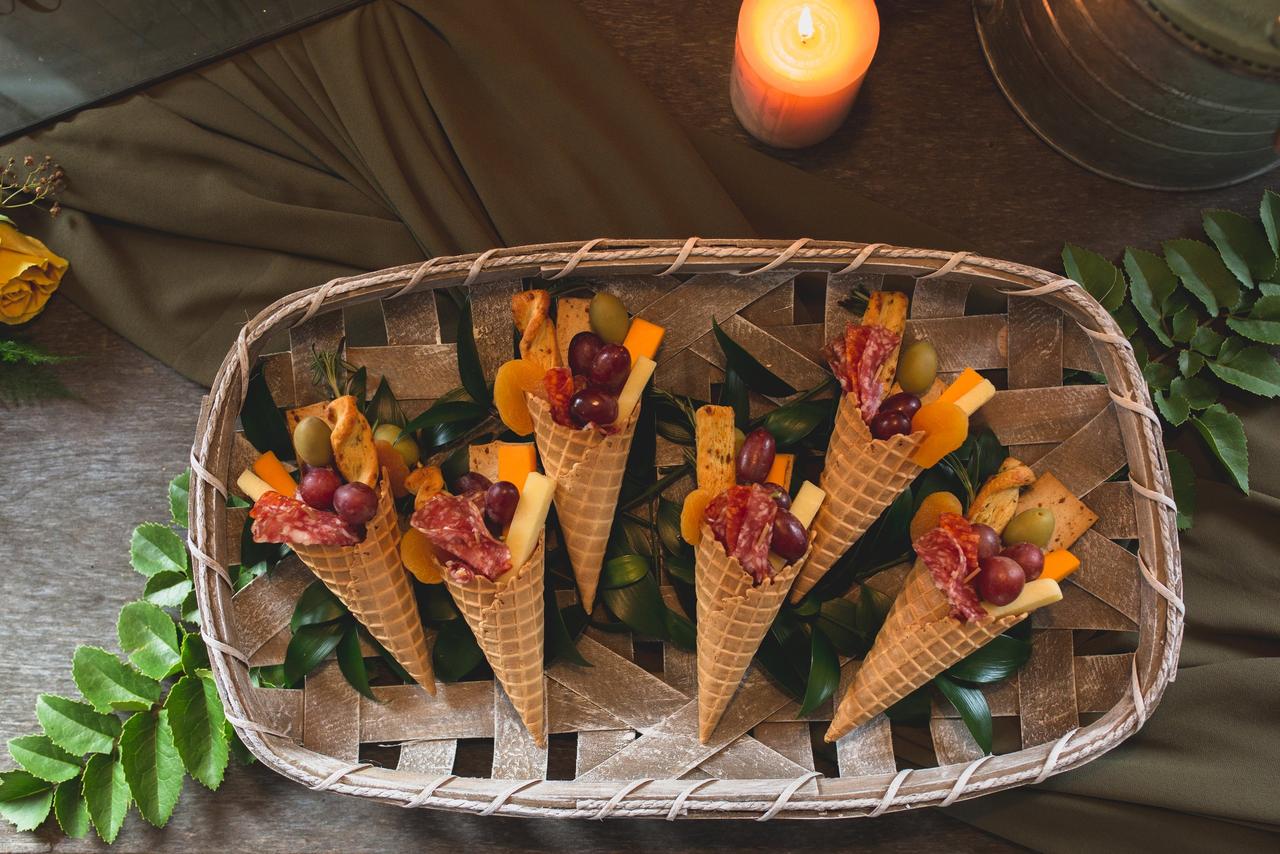 BBQ eats
Mini burgers, pulled pork sliders or a full-on grilled dinner menu with steak, fish and corn on the cob will taste like summer.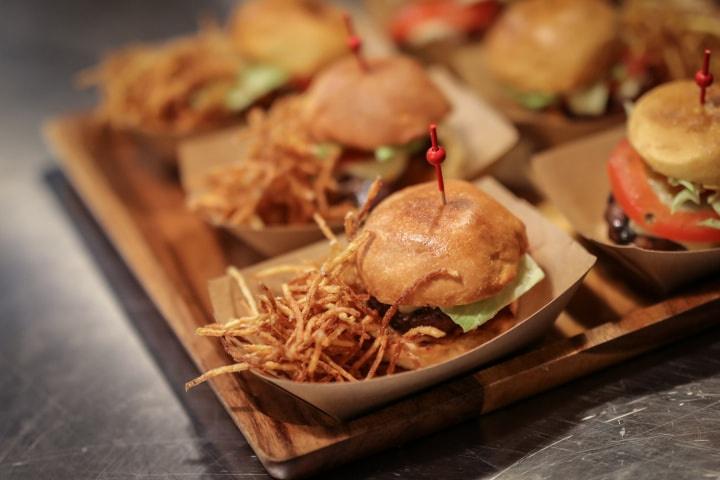 Fruit pies
Support your local growers with pies made from freshly picked berries, rhubarb and peaches.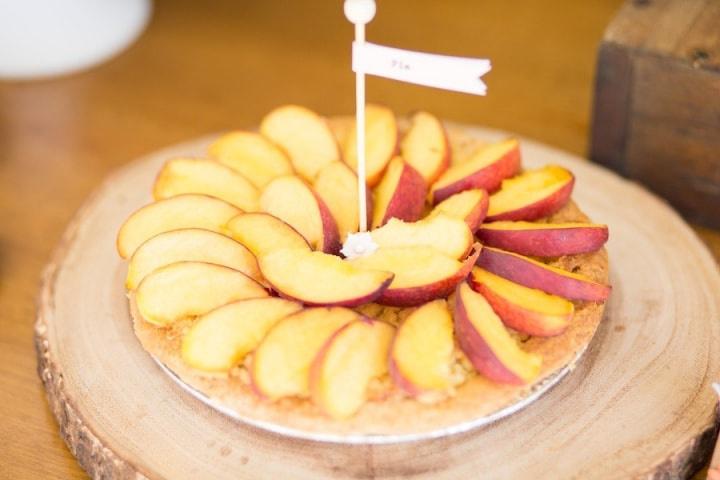 Snow cones
Serve up a refreshing treat – snow cones drizzled with artisan syrups like Strawberry Basil and Lemon Lavender.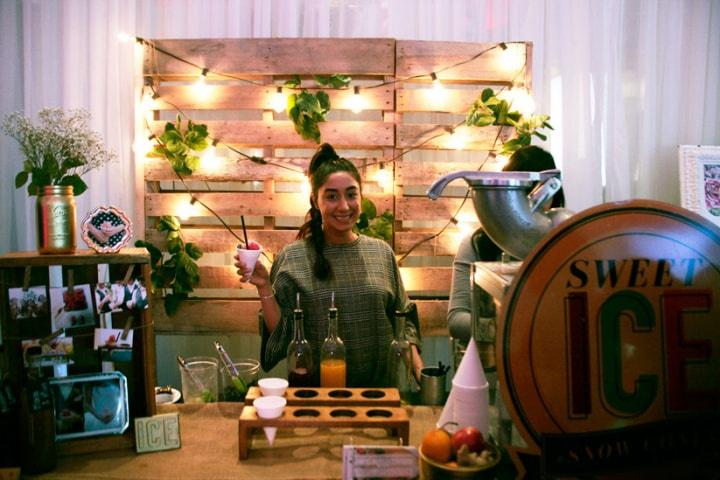 Boat rides
Canoes, ferries, sailboats - get out on the water on your wedding day.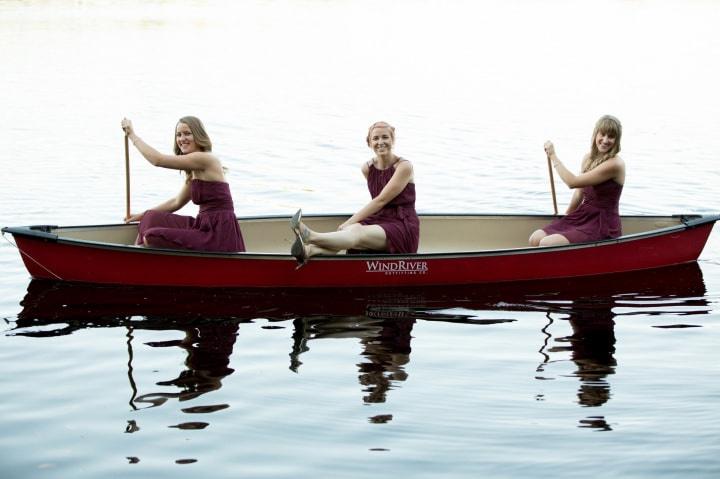 Camping
One of our favourite wedding ideas for summer is to invite guests to pitch a tent. Or, have a rental company like Moonlight Glamping set up luxury tent accommodations for you and your guests.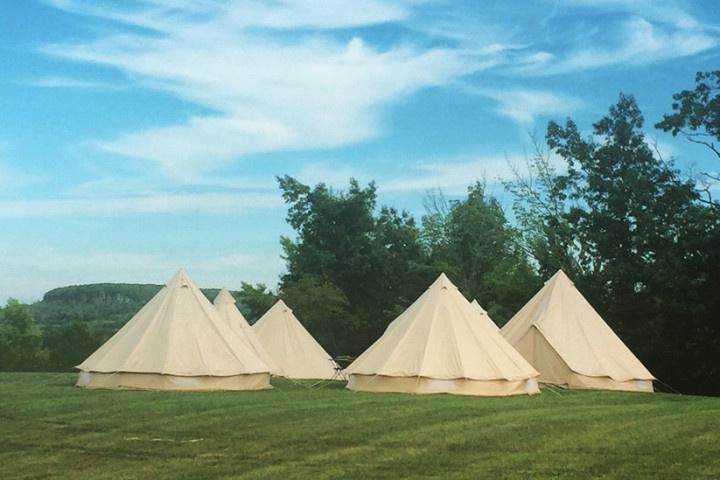 Lawn games
Get guests mixing and mingling with croquet at a garden wedding party, potato sack races at a farm wedding or giant Jenga on the lawn during cocktail hour.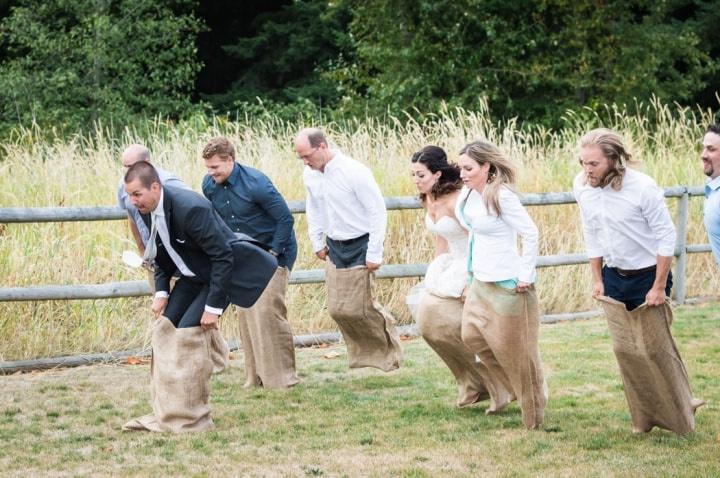 Outdoor dance floor
String fairy lights to designate a spot for an outdoor dance floor and shimmy and shake under the stars all night long.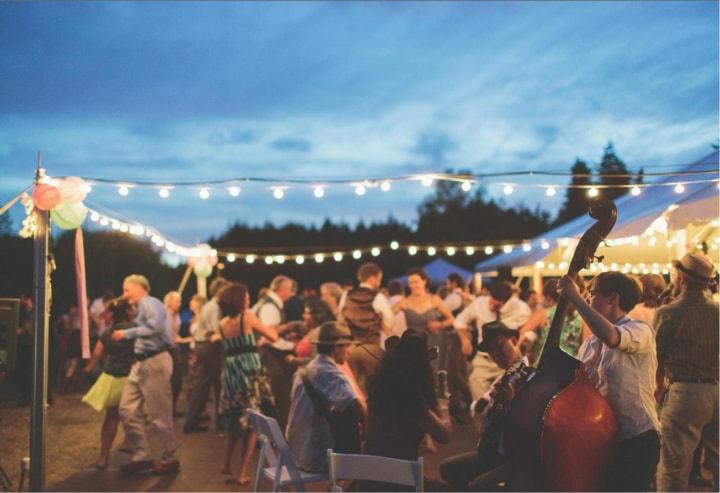 Bonfire
A campfire creates a gathering spot for guests to share stories about you and maybe even inspire a singalong.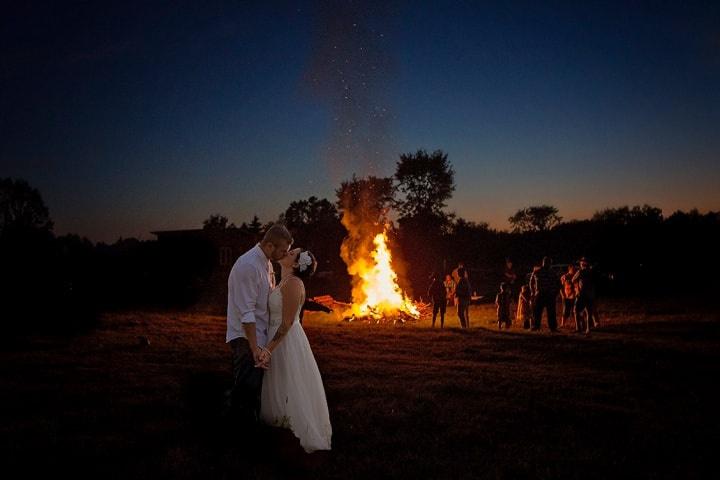 S'mores
Speaking of campfires, another great wedding idea for summer is setting up a s'mores station for guests to indulge in a sweet DIY treat.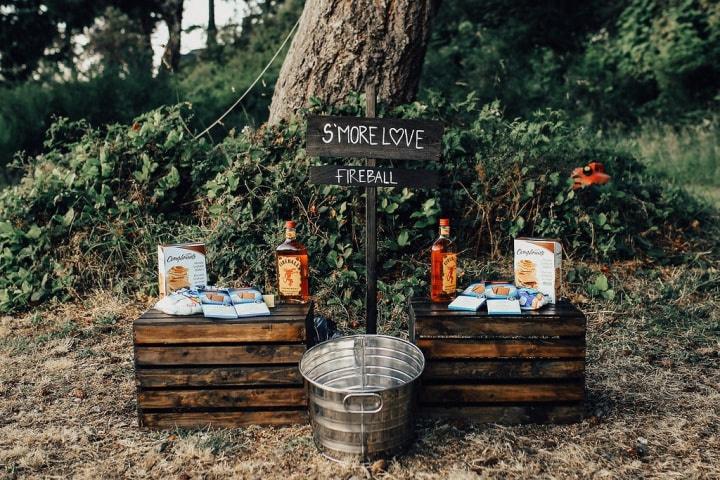 Sky lanterns
Have a sky lantern ceremony where you and your wedding guests make a wish as you release a Chinese paper lantern into the night sky.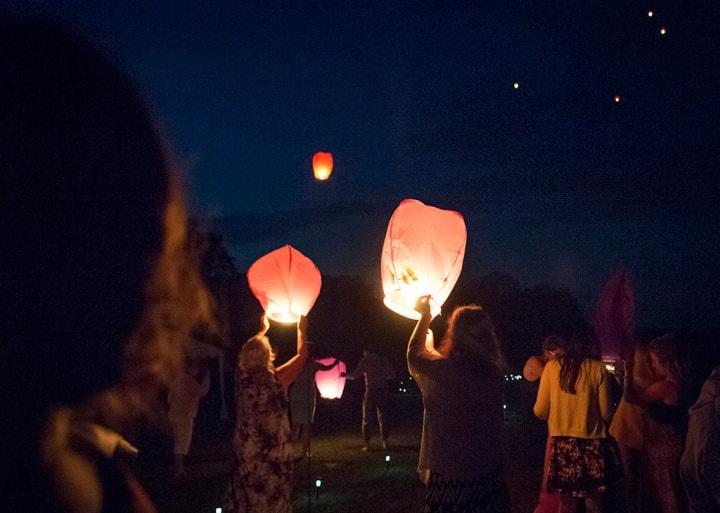 Fireworks
Looking to make a really big bang? A fireworks display will definitely do the trick.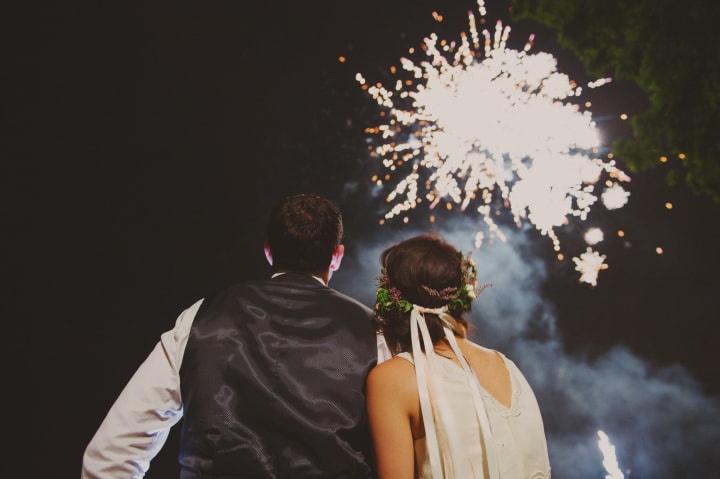 Find more wedding ideas for summer in our Real Wedding galleries »