10 Creative Ways to Use Watermelon at Your Wedding
From fun wedding centrepieces to a refreshing recipe ingredient, watermelon adds style and flavour to your wedding menu and decor. Here are all the creative ways to use it.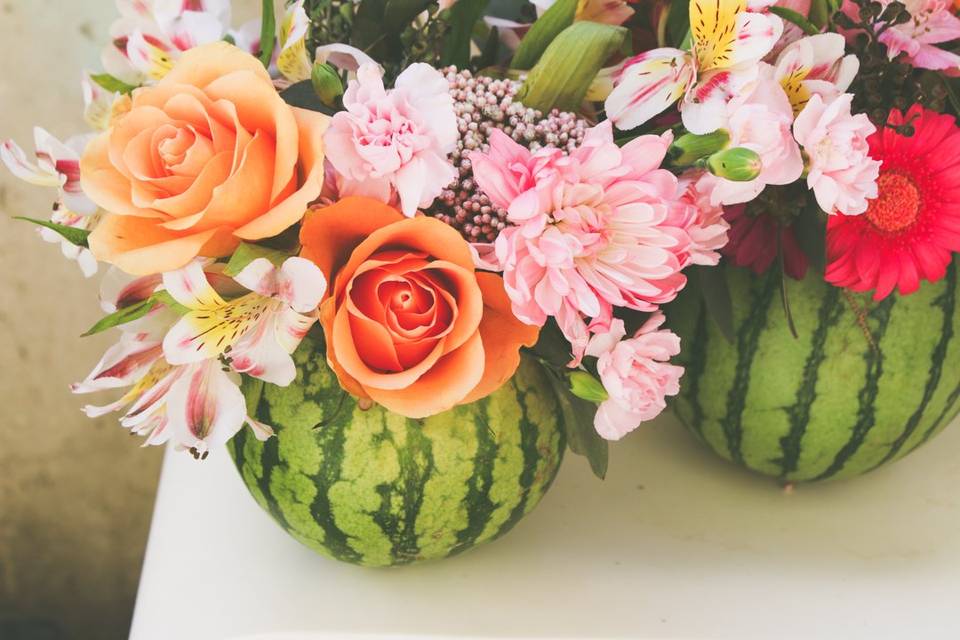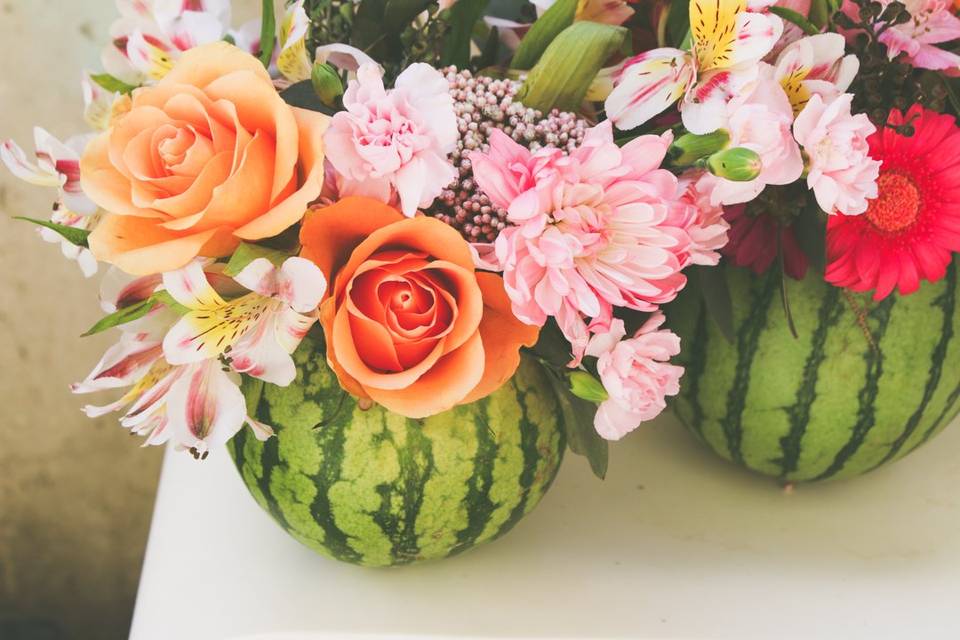 Planning a summer wedding in Canada? Then consider incorporating some locally-grown watermelon for a fun and fresh addition to your wedding menu and decor. The deep pink flesh and variegated green skin of watermelon along with its refreshing taste make it a seasonal favourite. From signature cocktails to wedding centerpieces, we've rounded up all the ways you can feature the seasonal fruit on your big day.
Here are a few creative ways to use watermelon at your wedding.
Watermelon cocktails
Welcome your guests with a pink-hued cocktail thanks to the natural colour of watermelon. Several concoctions use the summer melon as their base. Bonus: we've got these five watermelon cocktail ideas for you to try.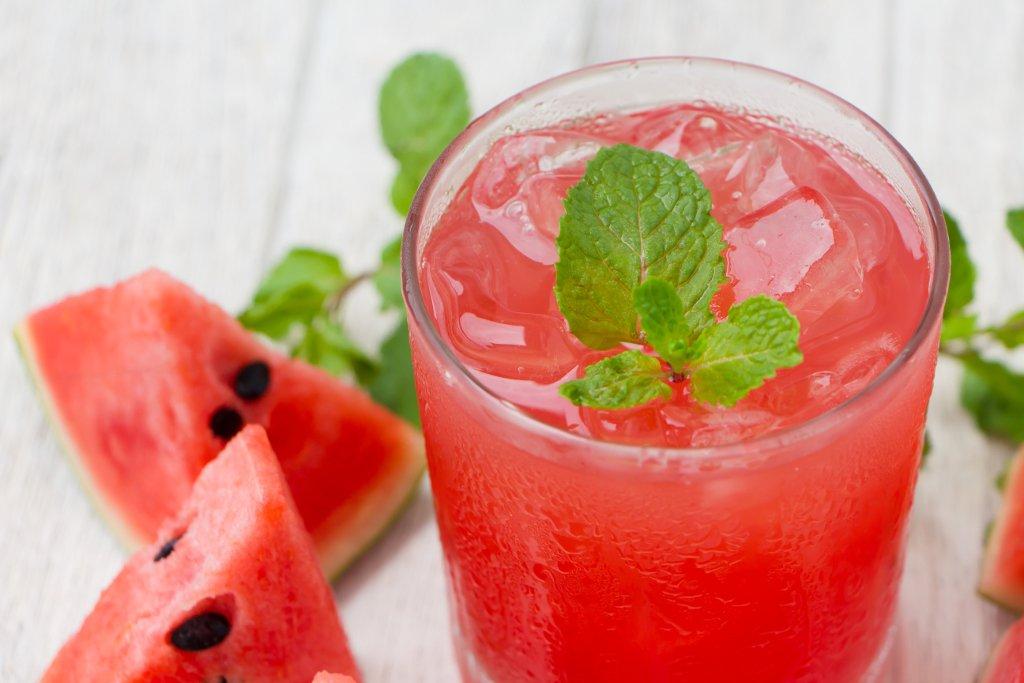 Sweet and salty hors d'oeuvres
The sweet juicy taste of watermelon pairs beautifully with savoury ingredients such as feta or ahi tuna (pictured here). For easy hors d'oeuvres, skewer chunks along with other ingredients — watermelon, a chunk of feta and a mint leaf is a fan favourite.
Refreshing gazpacho
Serve a cold soup as your starter at a summer wedding for a refreshing choice. The flavours of watermelon and tomatoes blend beautifully in a gazpacho. Garnish with fresh herbs and edible flowers for a pretty presentation.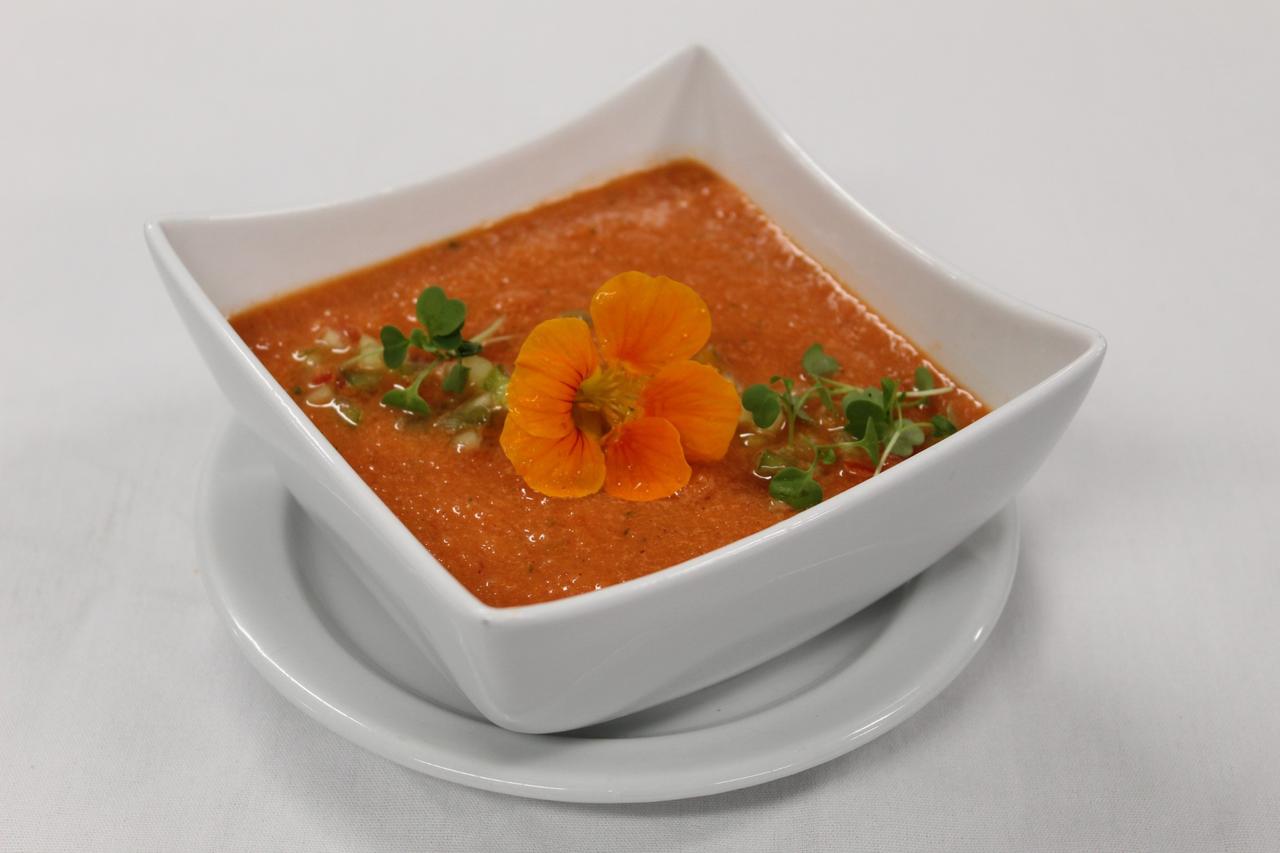 Watermelon salad
This versatile melon not only tastes great with tomatoes and feta but with other salad ingredients, too! This colourful Asian-inspired salad features arugula, yellow tomatoes, crumbled feta, pickled onions and julienned ginger.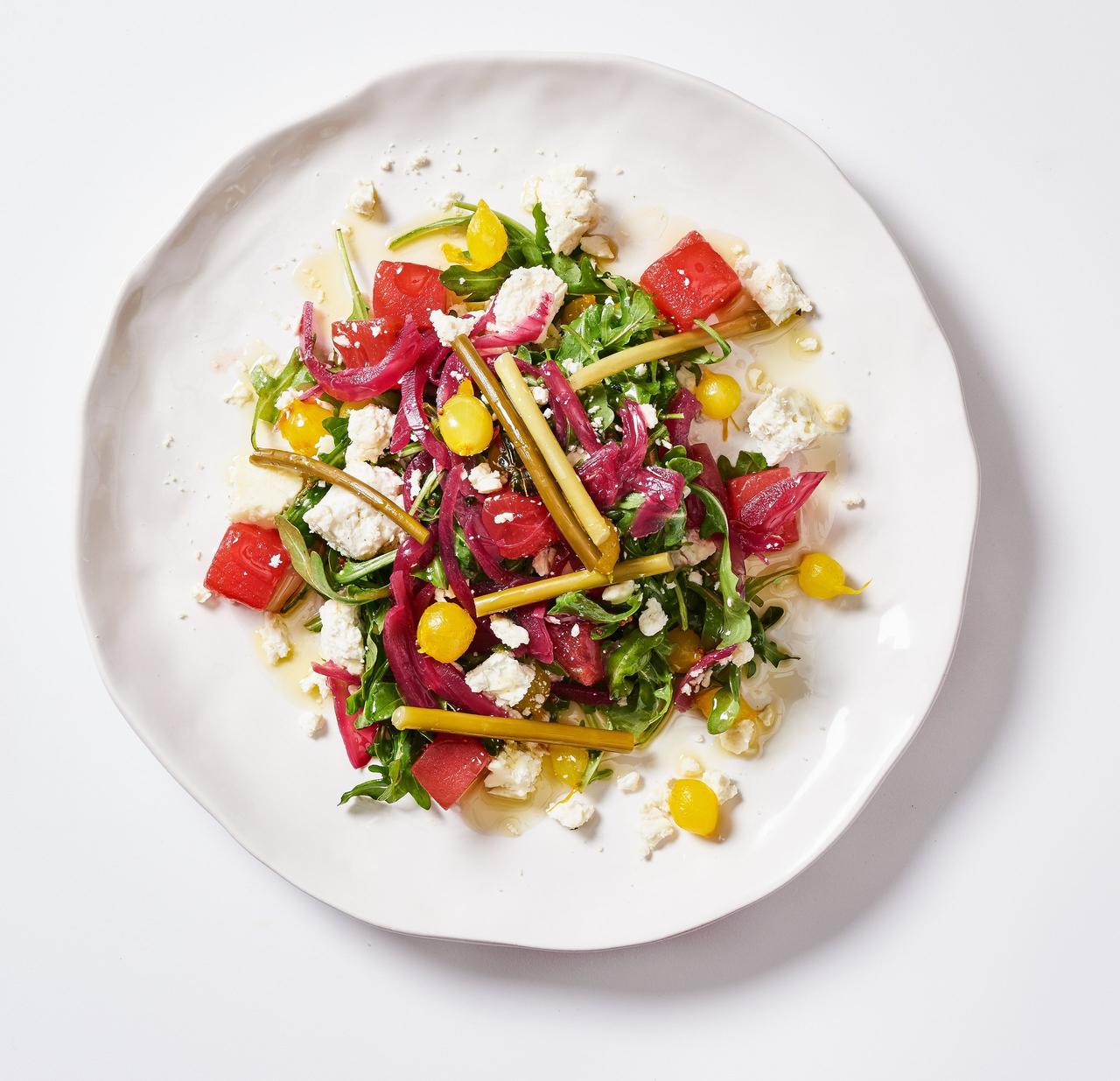 Watermelon wedding cake
Not into baked cakes? Cut into a watermelon wedding cake instead. These carved layers of watermelon topped with mint leaves and fresh fruit decorations have our mouths watering.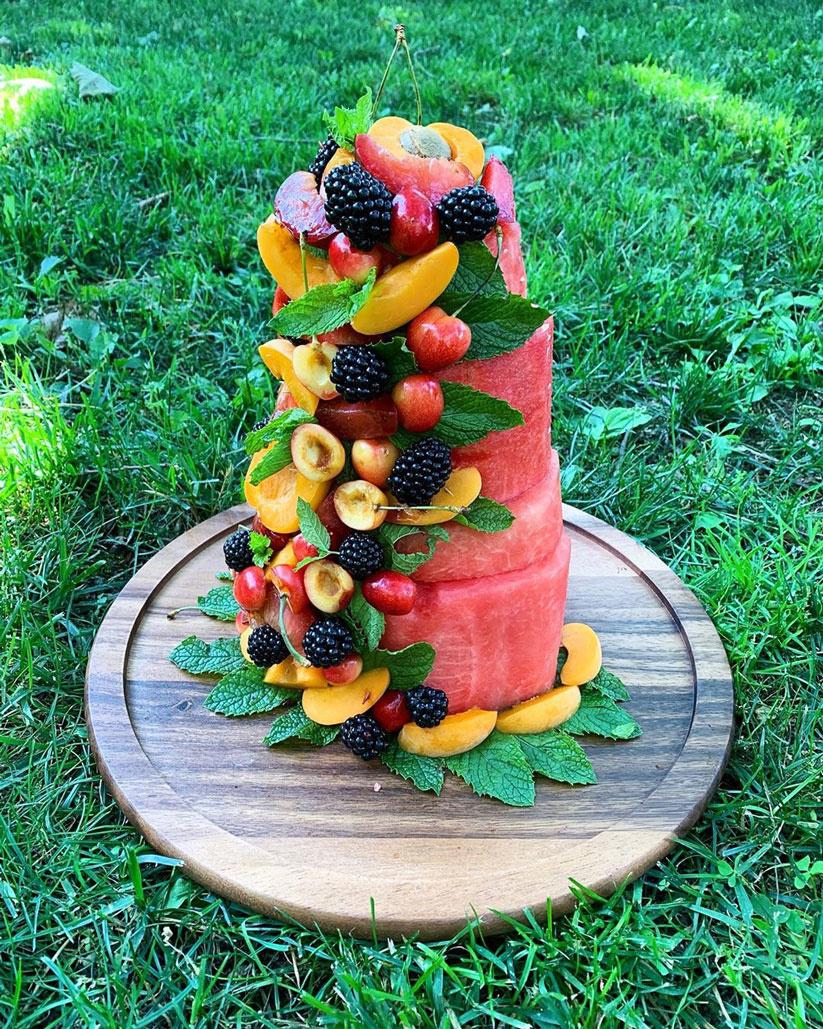 Light dessert
Include watermelon on your wedding dessert table, too, for a sweet finish to your summer meal. It tastes great on its own or as a dipping option for a chocolate fondue.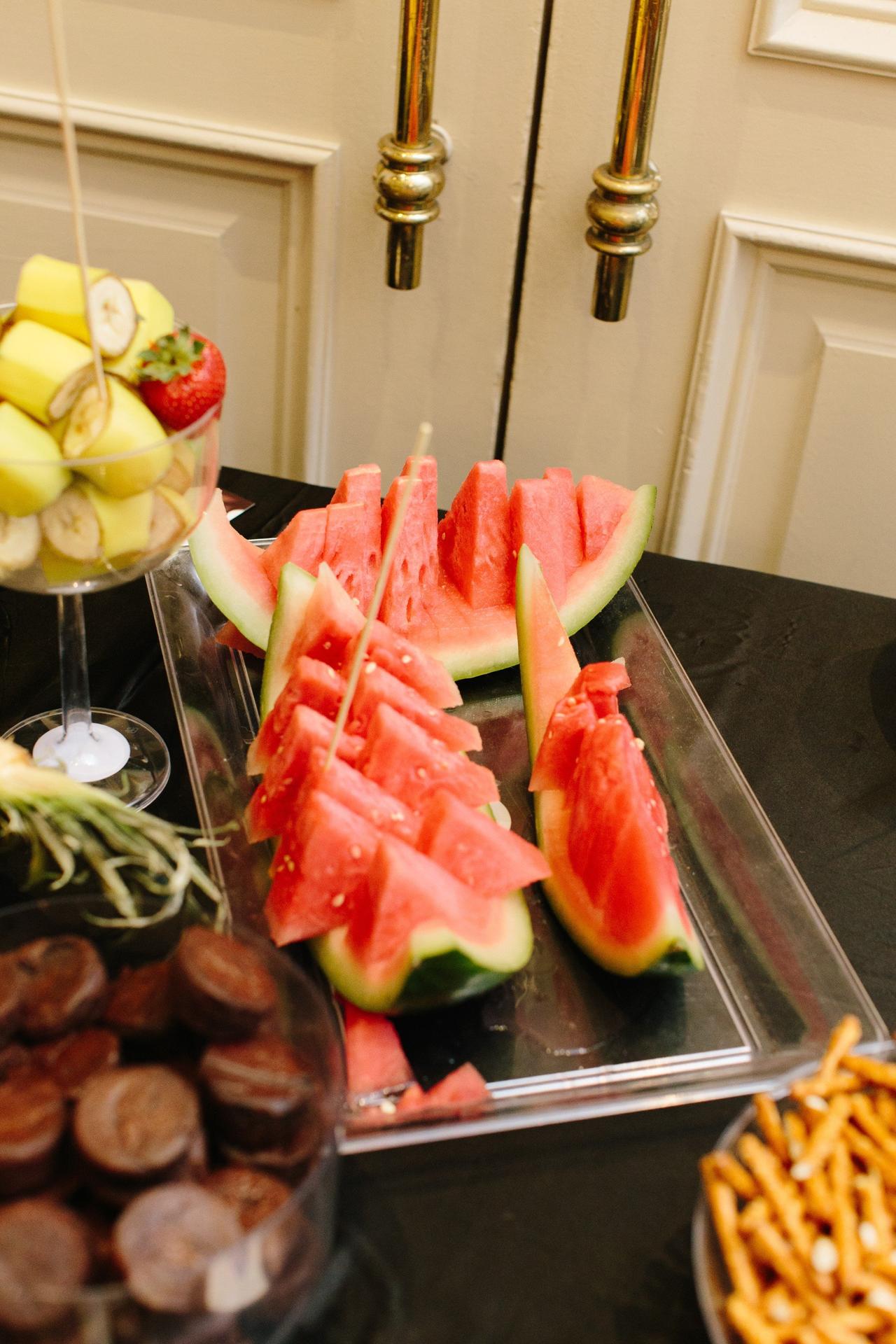 Summer colour scheme
Let's depart from food and drink ideas and turn our attention to a watermelon-inspired colour scheme! While blush pink tones have been very popular for a while now, we love the pop of this deeper pink hue for bridesmaid dresses, fashion accessories and decor details. Pro tip: check out PANTONE 18-1665 TCX Watermelon for a colour swatch.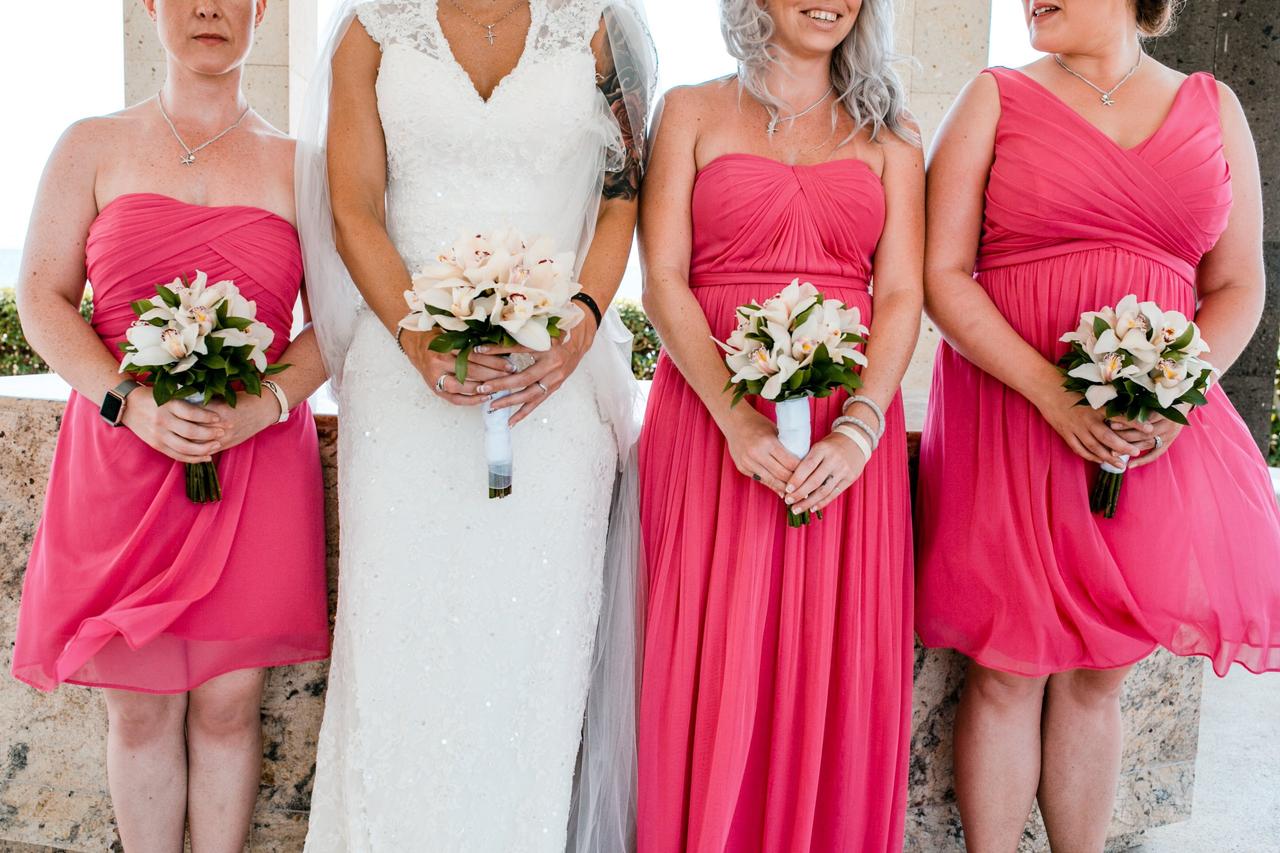 Fun manicure
If you're a watermelon enthusiast, put your fandom on full display with a watermelon nail design. Yes, this is a little OTT, but it's pretty darn cute for a casual summer wedding.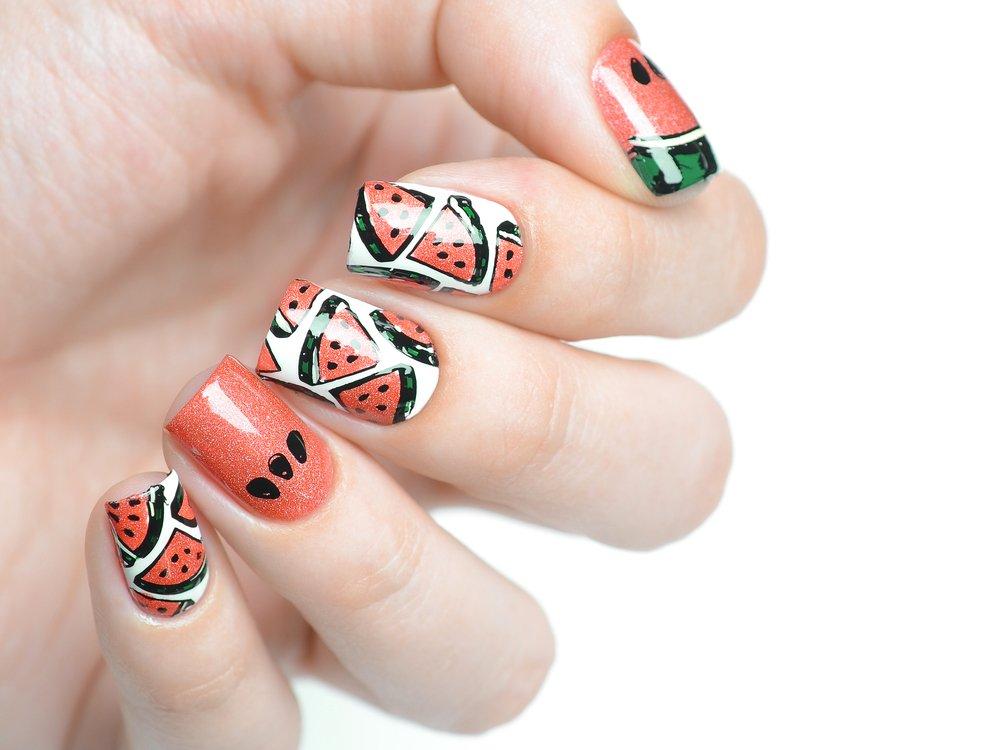 Late night snack
On a hot summer night, serve up some watermelon popsicles as a late-night snack to cool off your crowd. You may be able to buy watermelon-flavoured popsicles at a store or you can ask your caterer to make some. This recipe featuring watermelon, chocolate chips, coconut milk and kiwi results is a fun and flavourful three-colour version that resembles a slice.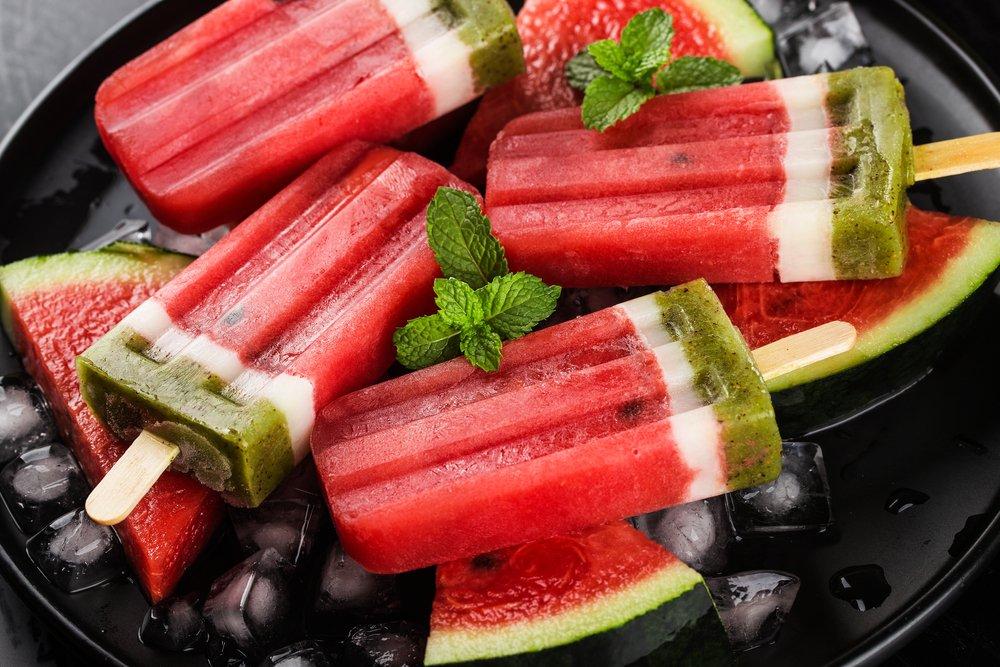 Watermelon vases
Once your bartender or caterer has scooped out the watermelon flesh for your cocktails, gazpacho or popsicles, don't let the rest go to waste. Ask your florist to use the hollowed-out watermelons as vases for your wedding centerpieces (pictured at top). Adorbs!
Find wedding caterers and wedding decorations on WeddingWire »