How to Create Your Signature Wedding Cocktails
Every good wedding bar has a signature cocktail or two. Here's how to create a drinks menu that'll knock your guests' socks off.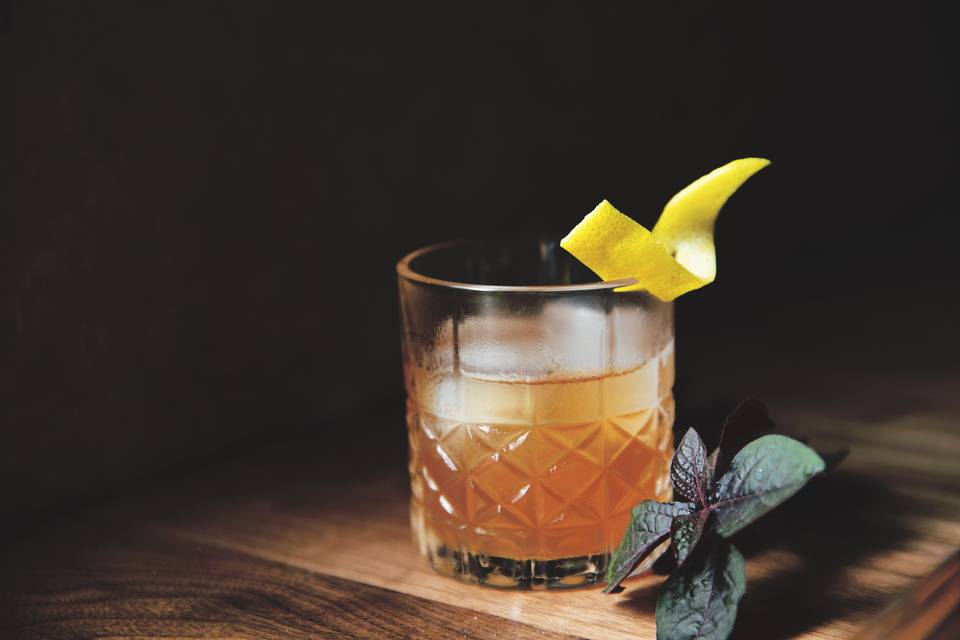 One of the best parts of your wedding will be partying the night away with your nearest and dearest. While your DJ and decor will create the ambiance, the wedding cocktails you serve up are what will take your party to the next level. While classic G&Ts are undoubtedly great, you'll probably want to create some custom signature drinks for your wedding. Of course, the old and faithfuls shouldn't be forgotten, but it's always fun to shake things up with one or two bespoke mixes on your bar menu. If you need help coming up with your wedding's signature cocktail list, follow our lead.
Here's how to create your signature wedding cocktails.
Brainstorm your favourite drinks
Step one is to do a bit of brainstorming. Sit down with your partner (and maybe a few of your wedding VIPs) and discuss which drinks and flavours you love best. You'll want to have all this info written down before talking to your mixologist so that you can present a clear picture of what you want. It doesn't matter how basic or upscale the stuff you put on this list is — these notes will just help you figure out what type of flavors you're into. P.S.: Don't forget to jot down what you're absolutely against (be that the super-sweet taste of cranberry cocktail or the sting of whiskey).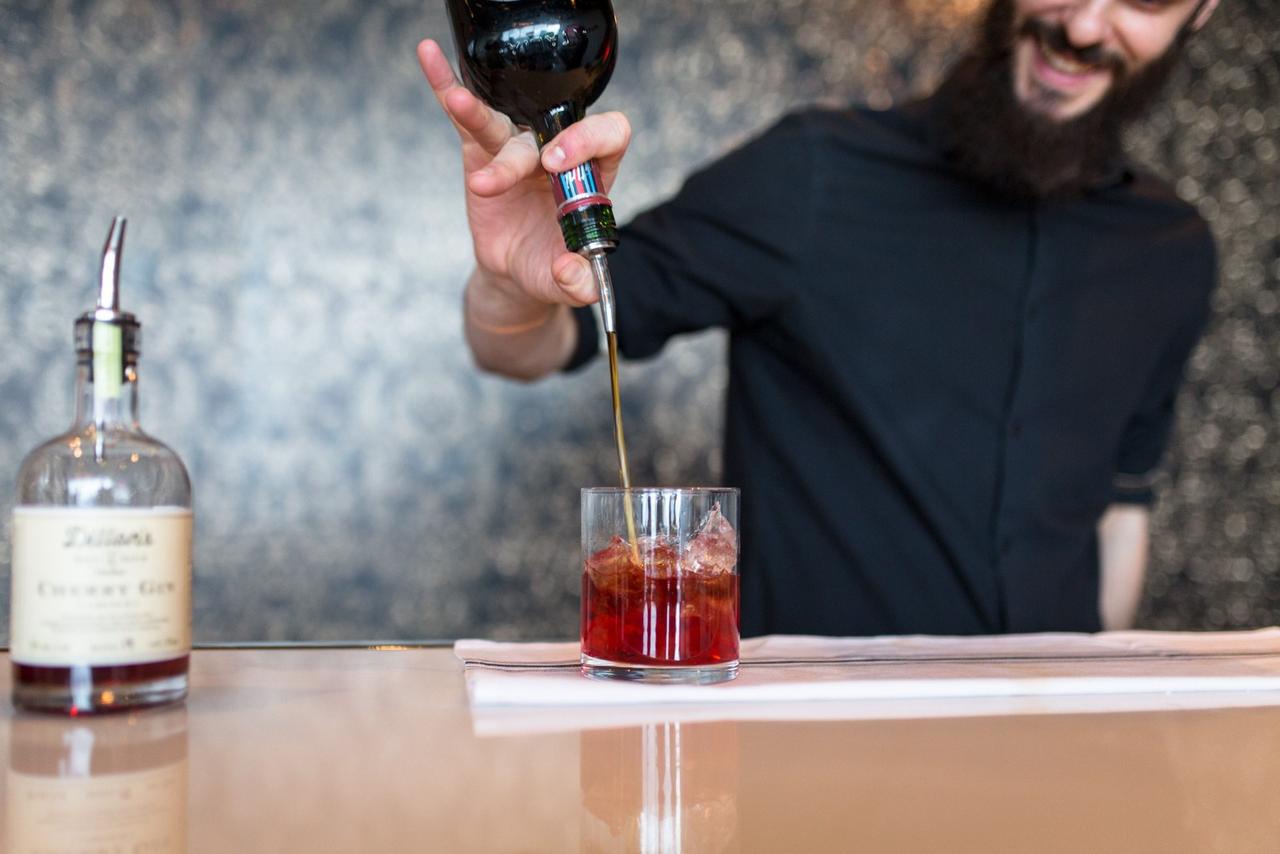 Work with a mixologist
If you've been blessed with a few bartender friends, they can probably help point you in the right direction of what you want. If you don't have any cocktail pros in your inner circle, consider hiring a professional mixologist to help you create custom wedding cocktails based on your tastes. Of course, you'll have bartenders at your wedding, but they won't be able to come up with your custom drink list on the spot. The last thing you want is to serve something that tastes less-than-perfect to your nearest and dearest on your big day.
Get creative
Don't knock things that you haven't tried! If your mixologist suggests something brand new (like elderflower syrup or a spiced rim) give it a go. You may find out you love a flavour or combo you haven't tried. Creating your signature wedding cocktails is all about keeping an open mind!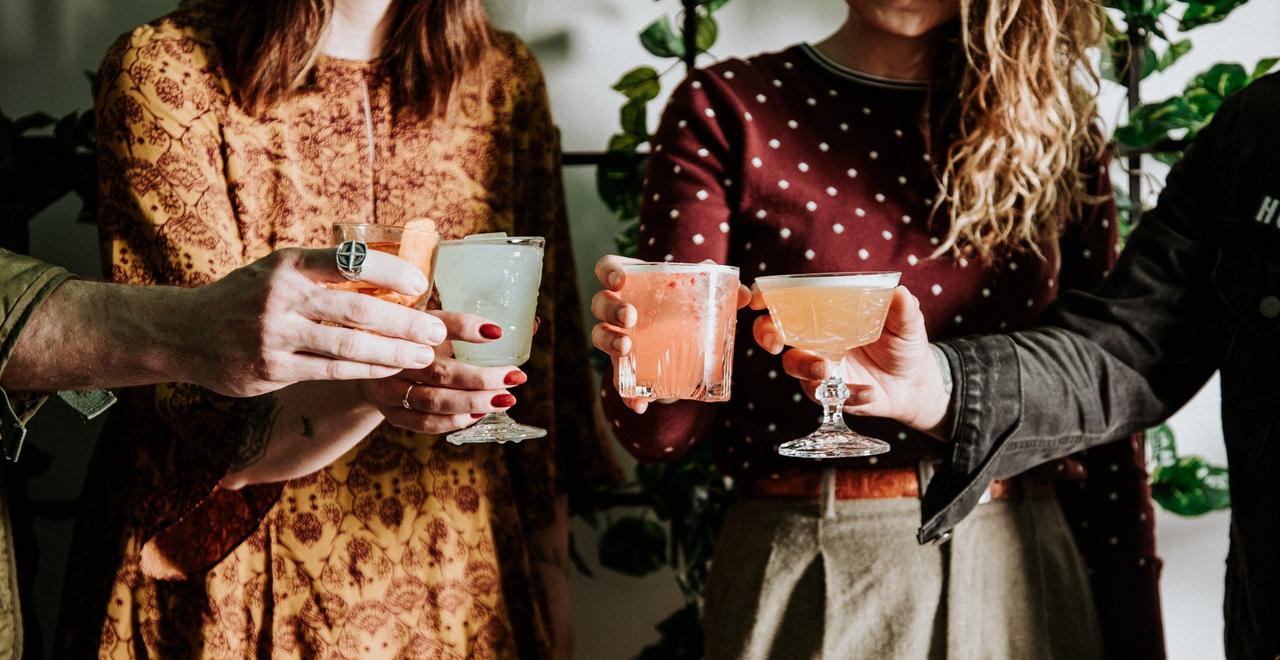 Do some testing at home
If you know how to work some serious magic with a cocktail shaker, you can do some testing at home. Pick up a few of your favourite spirits, syrups, juices, and cocktail garnishes, and spend some time sampling out different combos with your fiancé(e), friends and family. Who knows, maybe you'll strike gold with kombucha and vodka or lavender simple syrup and gin? If not, at least you got in a bit of pre-wedding bonding with your squad.
Be mindful of money
If you've got a tight wedding budget, skip the super fancy liqueurs and top-shelf spirits when stocking your wedding bar (trust us, your guests will just be happy you have a bar). Easy signature wedding cocktails don't have to be expensive to taste great, it's truly how they're mixed that matters. Pro tip: if you've hired a mixologist to create your bespoke beverage, you'll need to give them a price limit so that they don't introduce pricey add-ons where they aren't needed.
Dress them up
Once you've sorted out what's going to be in your wedding cocktails, it's time to dress 'em up. Instead of plain 'ol tumblers and highball glasses, take this opportunity to get creative. Use fun copper mugs, champagne flutes, or unique garnishes to really help your signature drink stand out.
Consider adding mocktails
Not everyone who attends your wedding will be drinking, so consider adding at least one signature mocktail to your list. These can be adapted versions of your signature boozy beverages, or something completely different that'll excite your sober guests' tastebuds just as much! Teatails, kombucha beverages, and cold-pressed juice drinks are just a few awesome options to dig into.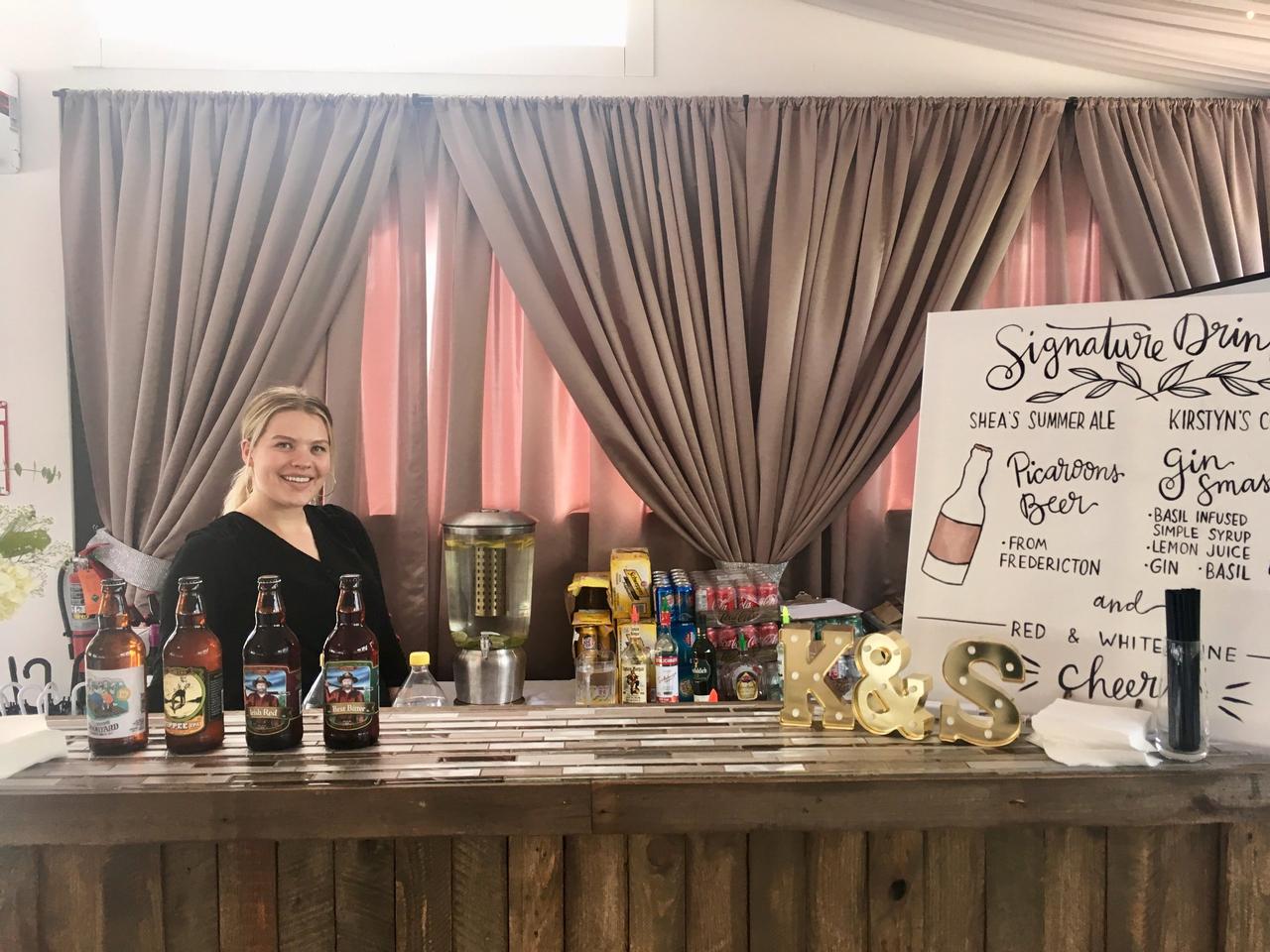 Name them
Now that your signature drinks have been brought to life, it's time to give them cute wedding cocktail names. Give them titles that reflect your personalities, incorporate your names, or relate to your wedding theme. Seriously, nothing is too cheesy or over the top when it comes to signature drinks, so feel free to play around. If you can't come up with anything yourselves, you can always ask your wedding party to come up with some options or ask your guests to vote on their faves with a poll on your wedding website.
Find mixologists and event rentals on WeddingWire »