How to Save Money on Your Wedding Bar
Alcohol is expensive! If you're looking to save a bit of money on your wedding bar, we've got a few tips and tricks for you.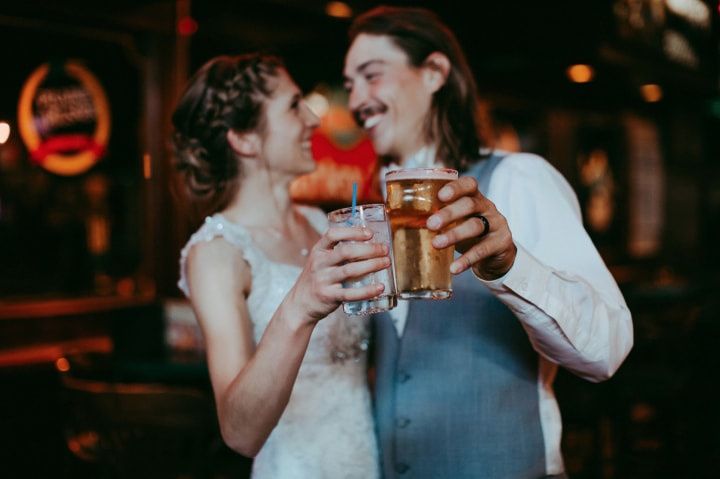 There's no doubt about it, setting up a wedding bar is expensive! You need to stock up on liquor, basic bar supplies, bartending tools and glassware so that your mixologist can easily mix and muddle the night away. Now, many wedding planners estimate that the cost rounds out to about $20 per guest (on booze alone) - which can get pretty pricey if you've got hundreds of people on your wedding guest list. If you're looking to scale back this figure, we've got a few tips for you.
Here's how to save money on your wedding bar.
Skip the open bar
So far as wedding bars are concerned, the open bar is the most expensive style. If you're trying to cut back your spending you may want to consider opting for a cash bar (where guests are charged full price for each beverage) or a toonie bar (where guests are charged $2 for each drink - just enough that they don't get too crazy or wasteful). These are pretty common options nowadays, so don't feel bad about asking your guests to pay.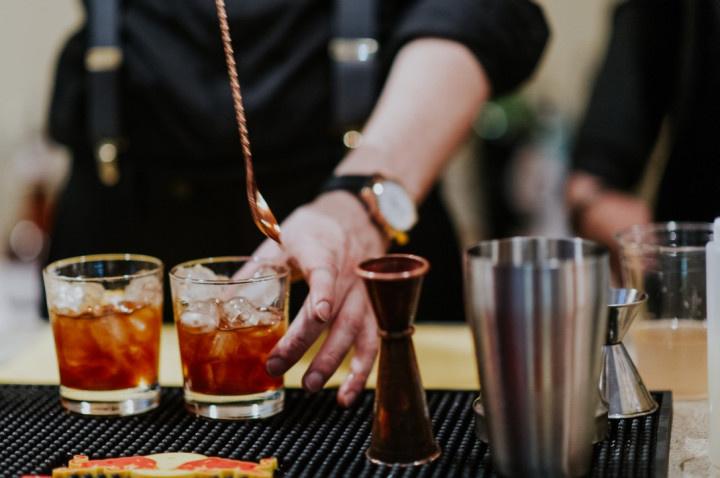 Opt for simple glassware
Moscow mule mugs, metallic tumblers and goblets look gorgeous in wedding photos but they can be super pricey to rent. To cut costs, we recommend skipping the fancy gear and going for basic glassware. There's a good chance your wedding venue already has some on hand and may be able to include them in your wedding package and/or give your a discount.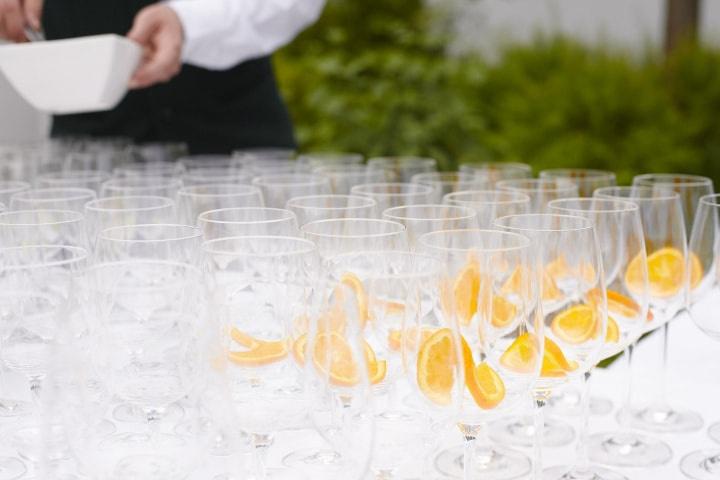 Don't go crazy with options
You don't have to stock your wedding bar with everything from amaretto to absinthe on your wedding day! We recommend sticking to three types of liquor (typically gin, vodka and whisky), wine (one white and one red), one type of beer, and champagne (or sparkling wine). If you want to be even more frugal you can skip the liquor and only serve beer, wine and champagne or maybe offer a welcome signature drink only during cocktail hour.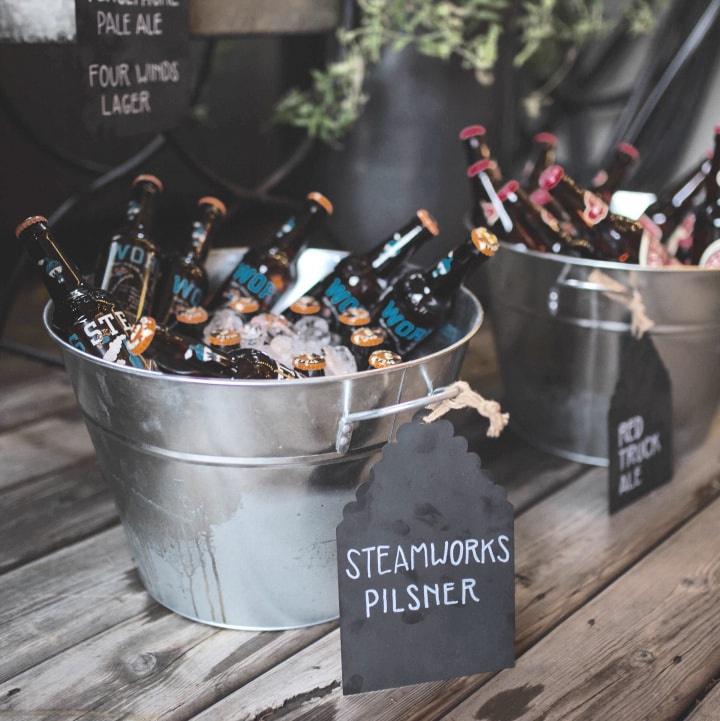 Skip the add-ons
Colourful drink tags, cocktail umbrellas and swizzle sticks are cute, but they really aren't necessary. If you're looking to save money when designing your wedding bar, skip the extra accessories and only use staples, like ice and citrus wedges, to garnish your drinks. Your guests probably don't expect over-the-top tiki-style beverages, anyway.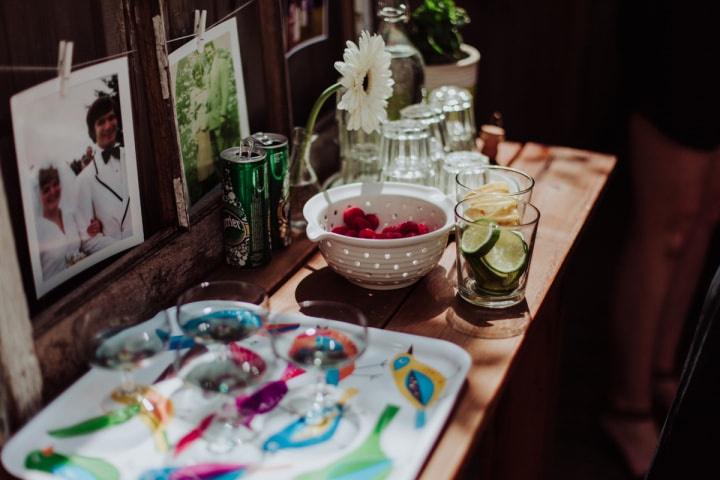 Choose a brewery or winery venue
Haven't decided where you'll be hosting your celebration just yet? Go for a brewery and winery wedding venue. Because they specialize in boozy beverages, they typically include drinks in their wedding packages or offer them at a discounted rate. P.S. you can totally skip serving spirits if you're hosting your event at this type of establishment.
Find mixologists and event rentals on WeddingWire »