The Ultimate Guide to Wedding Planners
Hiring a wedding planner isn't a must, but it can make your life a lot easier. Here's a rundown of all of your options, from full-service to à la carte.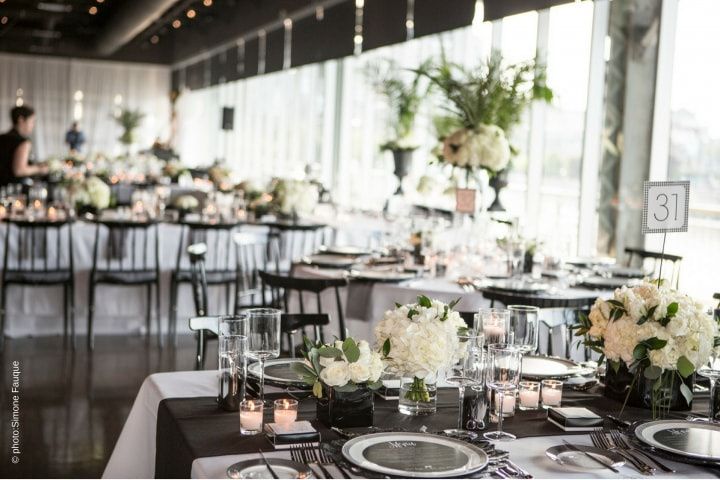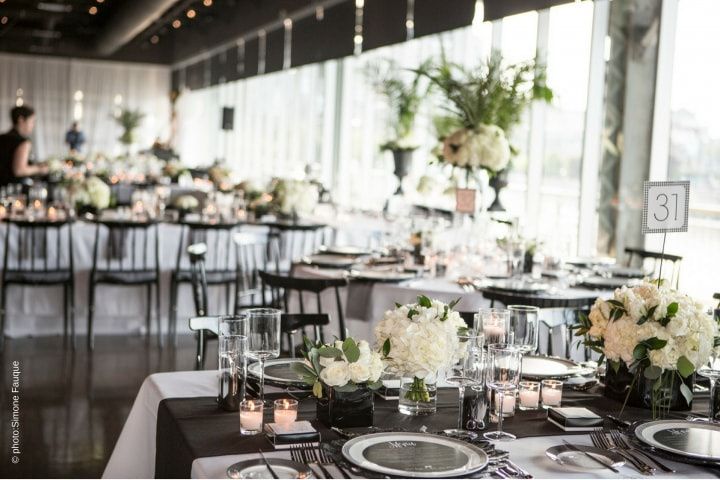 If you're a rookie when it comes to weddings, you may be surprised to find out that there is more than one kind of wedding planner. In fact, there are many different types - eight to be exact. If you need help finding the perfect helper for your big day, we've got the deets on all of them to make choosing easy, breezy and stress-free.
Here is the ultimate guide to wedding planners.
Full-Service Wedding Planner
Do you and your S.O. need all the help you can get when it comes to your wedding? A full-service (or all-inclusive) wedding planner is the perfect option for you. This type of planner will offer their expert opinion on just about every detail of your wedding and be there to hold your hand through all your appointments, fittings, meetings and interviews. They'll also be there on your big day to ensure that everything goes according to plan.
Month-Of Wedding Planner
Wedding planning is typically a multi-month process, and you don't necessarily need a wedding planner for all of it. If you think you and your partner can tackle most of the pre-wedding stuff - like hiring vendors, choosing your wedding venue and plotting out your wedding menu - without any help, you can probably pull it off without a full-service planner. However, if you can't dedicate a ton of time to your big day in the final few weeks of planning (AKA crunch time), hiring a month-of planner is a good idea. They'll help you tie up any loose ends and make sure everything's running smoothly.
Wedding Weekend Coordinator
You probably want to spend your wedding weekend living it up with your friends and family, not worrying about little hiccups in your plans. That's where a wedding weekend coordinator comes in handy. They'll not only work with you on your big day, but they'll make sure wedding-adjacent events like your rehearsal dinner and post-wedding brunch go off without a hitch, too.
Day-Of Coordinator
If you're confident you can tackle almost all of your wedding planning on your own, but still would like a bit of assistance at your wedding, go with a day-of coordinator. This ultra-organized guy or gal will make sure everything is running like a well-oiled machine, saving you from stressing out at the last minute. Their job will be to assist and direct your vendors, keep an eye on your itinerary, manage set up and breakdown and handle all the little things in between (leaving you to enjoy your wedding).
Event Design and Decor
Are you great with logistics and budgeting but need help with the visual impact and design aspects of your event? Hire a wedding planner that specializes in event design and decor to realize your wedding theme and vision. You'll want to get them on board early in the process as this can include recommendations on everything from your wedding monogram and wedding stationery design to colour scheme and event decor rentals. They will also help with set up, on-site styling and breakdown on your wedding day.
Destination Wedding Coordinator
Planning your destination wedding from far far away is tough, especially if you're not familiar with the lay of the land, so you may want to call in the experts. This type of coordinator will act as your middle man, directing you to the best vendors, venues and more in the area. They'll also help you with the extra non-wedding stuff, like travel tips and regional-specific info.
Vendor Scouting and Referrals
Only need help pinning down and okaying your vendors? Look for a planning company that offers vendor scouting and referral services. They'll help hook you up with the right wedding pros for your big day, review contracts and do venue walkthroughs with you. This is ideal for couples who want to take on most of the planning duties themselves but could use a little guidance when it comes to vendors and venues.
À la Carte
If you didn't spend your high school days playing hooky from French class, you're probably aware that à la carte translates to "according to the menu". So, what does this have to do with wedding planners? Well, an à la carte planner will help you with specific services that you choose off of a service list (or "menu") instead of taking on every detail from your floral arrangements to your officiant. This means you can customize your planning package to fit your needs instead of dealing with a cookie cutter option (that might cost more than you need to spend).
Find your wedding planner on WeddingWire »