21 Wedding Decor Rental Services In and Around Toronto
Ready to make your wedding dreams into a reality? Here's where to find all those Pinterest-worthy pieces to make it happen.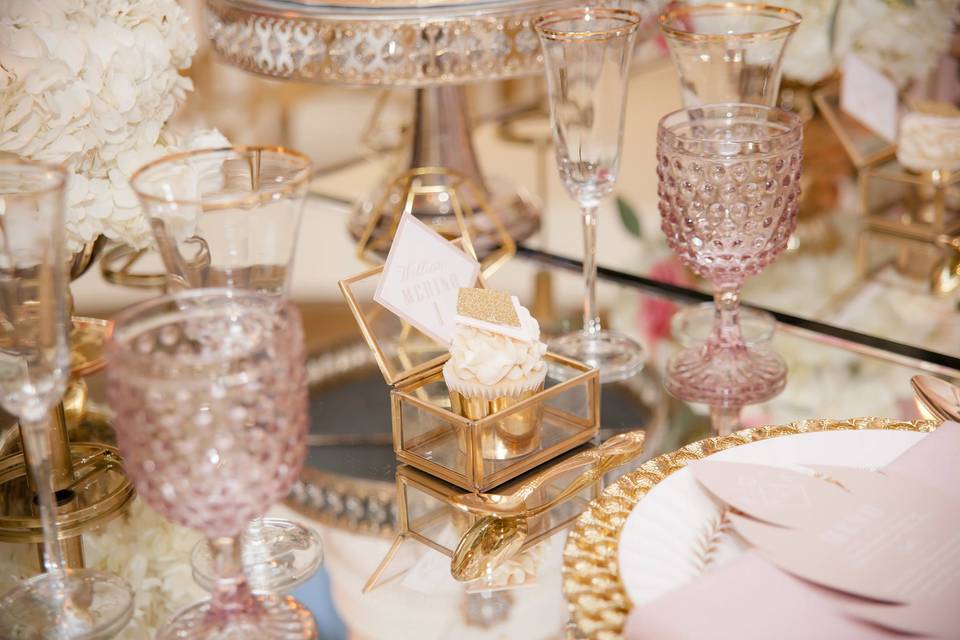 After spending months creating vision boards and scrolling through Pinterest, you've probably come up with a pretty clear idea of how you want your wedding to look. All that's left to do is find those stunning wedding decor pieces that'll bring your plans to life. Lucky for you, the GTA is brimming with amazing event rental companies. Offering everything from shabby chic chandeliers to uber-modern lounge furniture, these are a few of our favourite spots in The Six.
Here are our picks for some of the top wedding decor rental services in and around Toronto.
Bash Panache
Bash Panache is an event rentals company helmed by Wendy Reimer, a seasoned interior designer, whose eye for rustic chic decor can't be beat. Its website flaunts a beautifully curated selection of goods that you'll have a hard time parting with post-wedding, from parasols and place settings to furniture and decor accessories. In addition to rentals, they can provide event decor consultation, as well as, styling and set up on the day. Tip: Use their handy online wishlist tool to save your fave items and submit your list for a quote.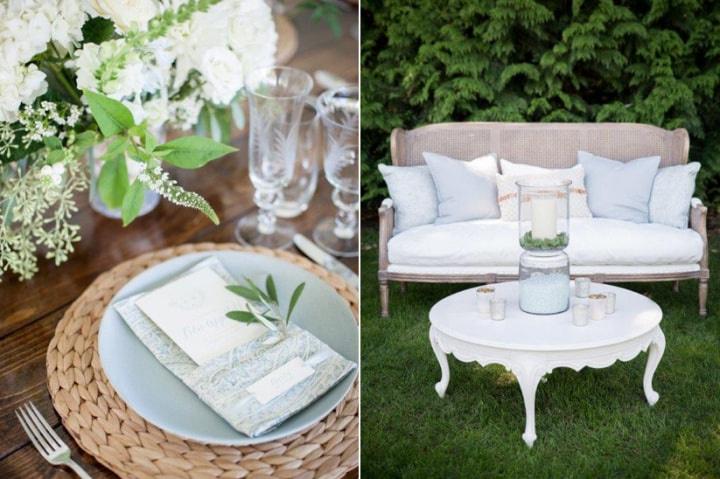 Southern Charm Vintage Rentals
Want to infuse your big day with a hint of vintage charm? Then Southern Charm Vintage Rentals is the rental company for you. You'll find antique hutches, porcelain cake stands, chandeliers and plenty of other one-of-a-kind pieces in its inventory. Create wedding signs with picture frames, make a seating chart with shutters or a mirror and set up a dessert table on a dresser - the options are endless.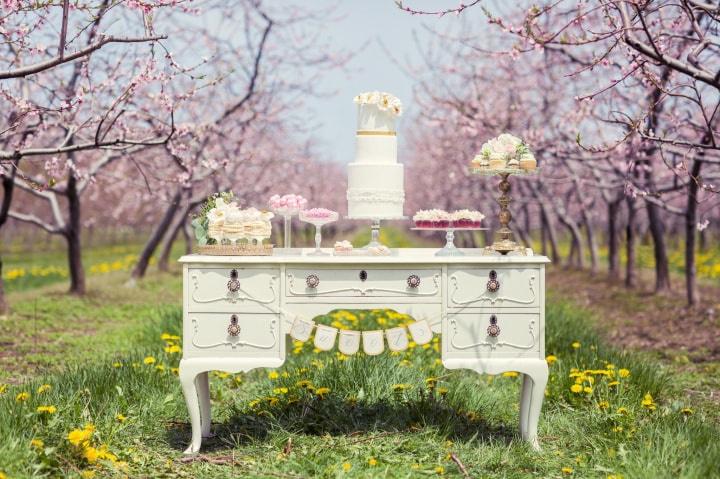 Detailz Couture
You want your wedding to look amazing down to its finest details, and Detailz Couture can help make that happen. This rental company specializes in seating, offering a wide array of chairs, cushions and stools that'll give your tables that extra oomph. From trendy lucite dining chairs to plush pillows, it's got the goods that'll bring your tables and lounge area to the next level.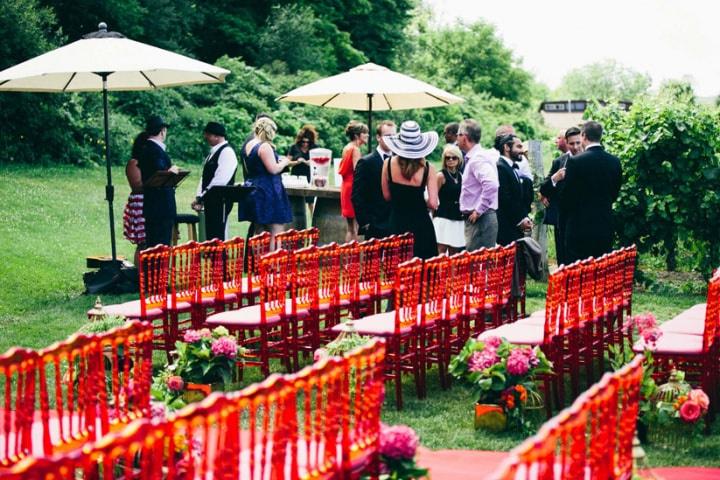 Linen Closet
Linen Closet is an aptly named rental company that deals in luxury linens. It's been raved about on many a blog and gotten the seal of approval from Toronto event designers, so you know you're working with the cream of the crop. Whether you want to jazz up your tables with sequined tablecloths or go full boho with printed runners, the specialists here can help bring your wedding dreams into reality.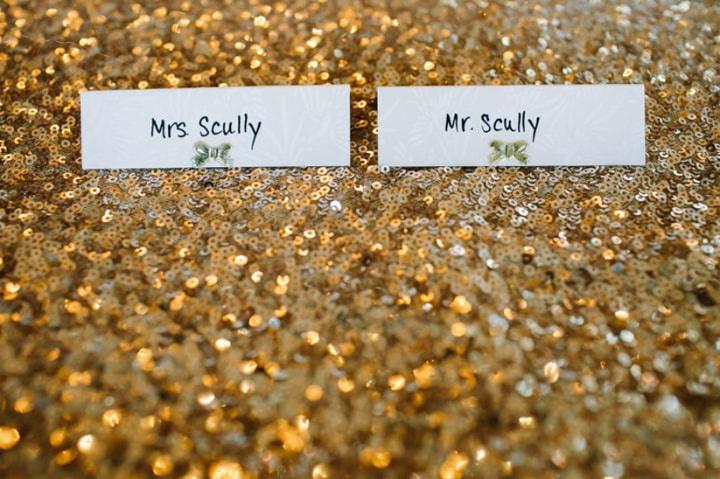 LUXE Modern Rentals
Looking for some lavish goodies to fill your reception venue with? Try LUXE Modern Rentals. The company prides itself on being "the largest full-service provider of high-end rental furniture" and caters to events both large and small. As its name suggests, its designs have a contemporary edge, making it the perfect option for those throwing an uber-modern affair.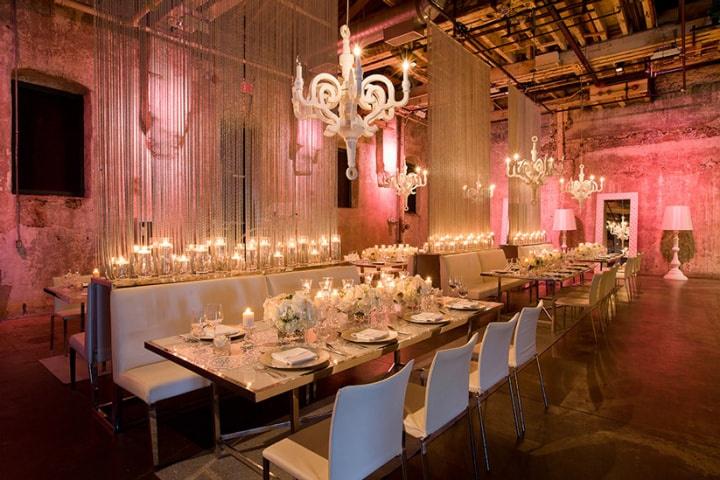 Chair-Man Mills
Chair-Man Mills is an old and faithful that's been around for over a century. It was founded by William J. Mills (known as "Mills, the chair man") in 1911 and has been providing the GTA with top quality rentals ever since. It's covered all the bases with its rental stock, offering up stages, lounge furniture, linens, decor, chairs and more.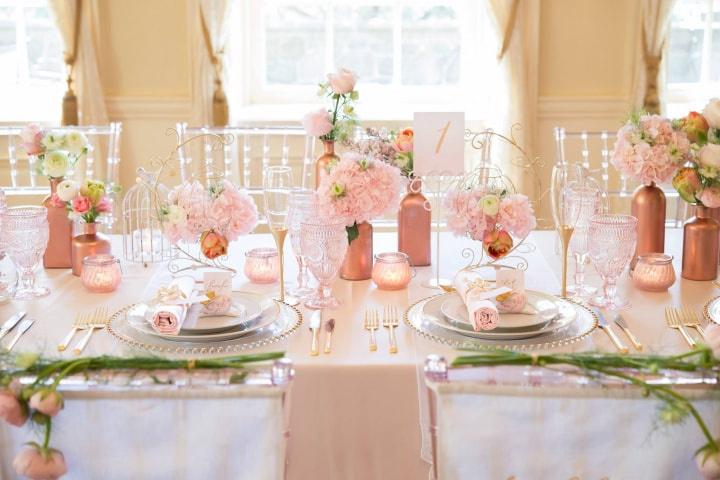 Higgins Event Rentals
Higgins Event Rentals is a family-run business that has been serving Torontonians for over 30 years. Its collection includes over 1800 items, with everything from glassware to decorative props filling its warehouses. If you're hosting an outdoor affair, you'll definitely want to look into renting one of its tents. They come in all shapes and sizes, and Higgins will handle setup and tear down, too! Bonus: the company buys local whenever possible and is committed to keeping the business eco-conscious.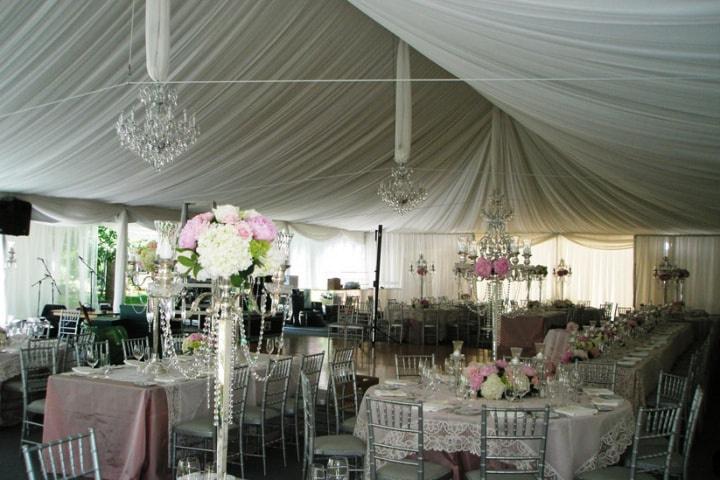 Marvelle Events
If you're on the hunt for shabby chic treasures, look no further than Marvelle Events. The company is the brainchild of Dan and Laura Forbes, a husband and wife team that's been in the event business for over 30 years (so you know you're in good hands). Their inventory boasts over 2000 items, including restored antiques, harvest tables, vintage bits and bobs and chalkboards. Whether you want to add that little something extra to your engagement shoot with a vintage tandem bicycle or are hunting for that perfect rustic bar to amp up your venue, they've got you covered.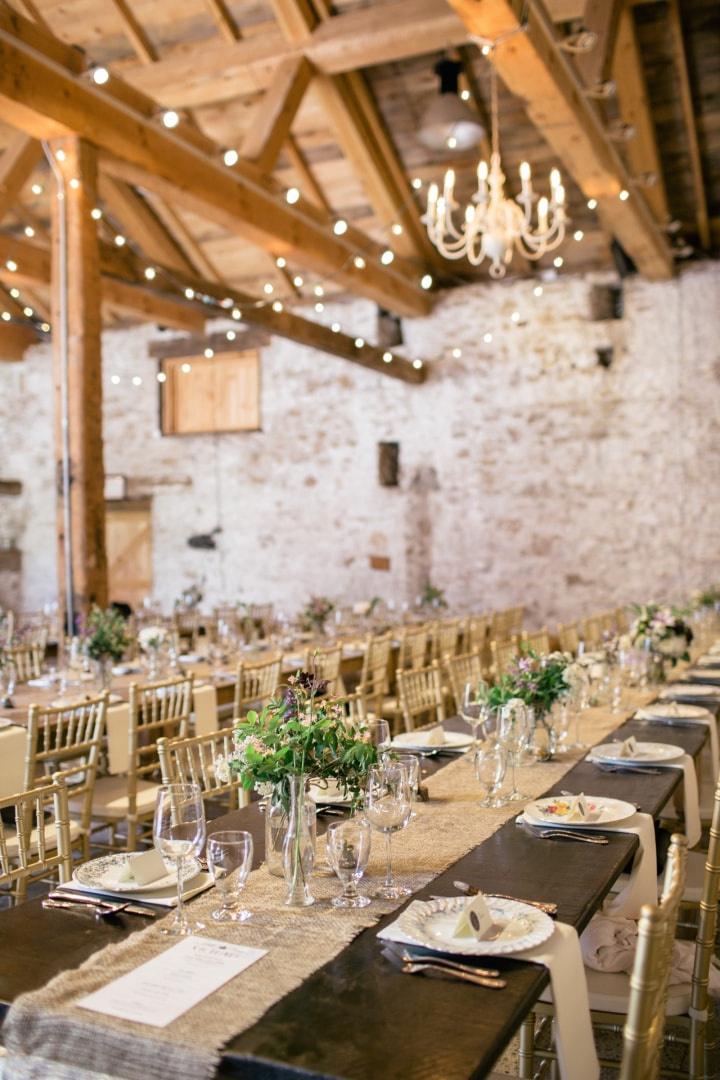 Superior Decor & Design
Going with an elegant wedding theme and need some luxurious decor to really amp up your space? Look no further than Superior Decor & Design. The company is run by Toloue Ghasemloo, a seasoned wedding professional who's been working in the industry for over a decade (so you know you're in good hands). Its stock includes linens, draperies, furniture, lighting, cutlery, crockery, glassware and more. It can even take care of your centerpieces and flower arrangements if you haven't already booked a florist.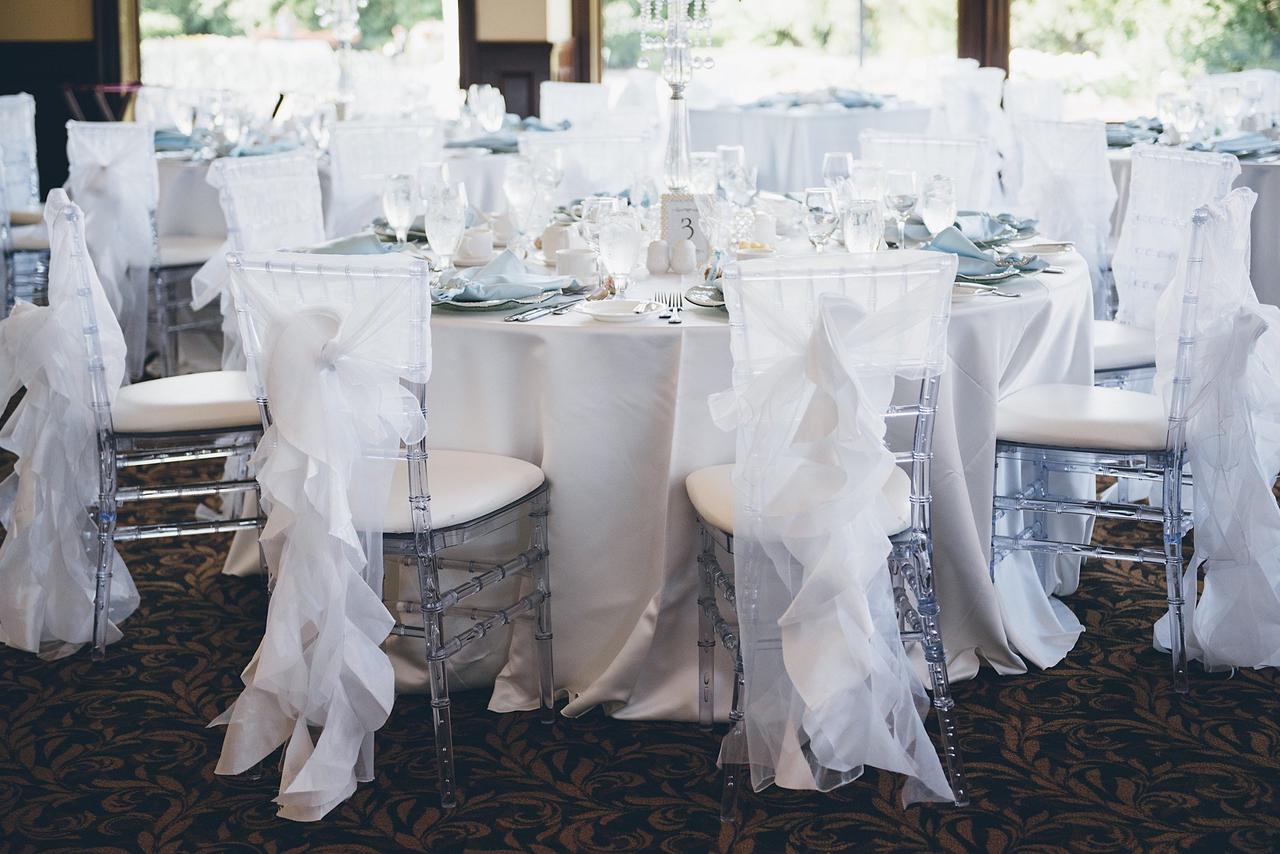 B-You-Nique
B-You-Nique will help you put some amazing finishing touches on your big day. The operation is helmed by Bernadine Osei-Kwabena, a certified wedding planner and her team of designers. They'll work with you to create a one-of-a-kind design that'll take everyone's breath away. It offers backdrops, tables of all kinds, linens, centerpieces, and floral designs - basically, everything you could ever need to deck out your wedding venue.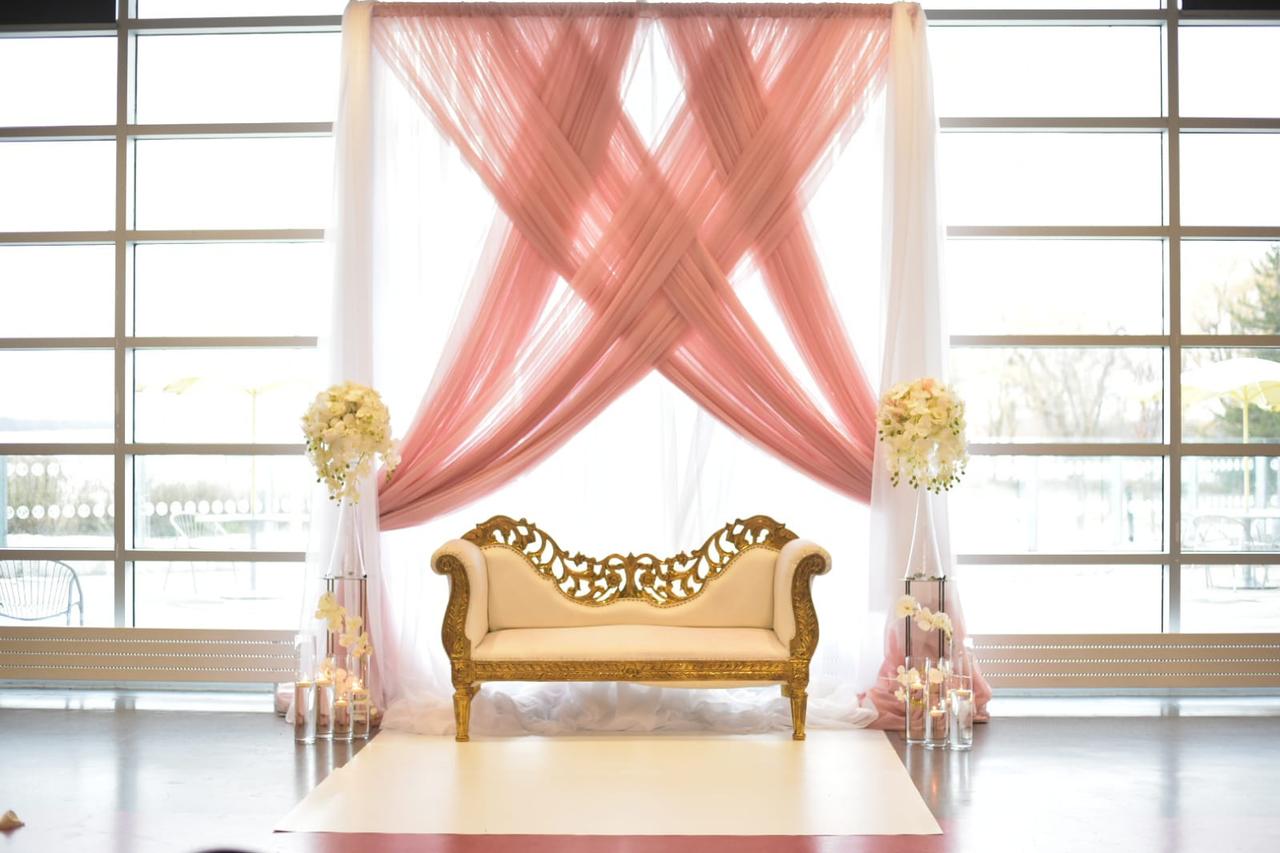 Mapleleaf Decorations
Mapleleaf Decorations is a tried and true wedding decor company in Toronto that's been around for two decades. It has an extensive collection of wedding goodies, including backdrops, table decor, drapery, table linens, chair covers, signage, and more. It can also take on your floral designs so that everything flows flawlessly.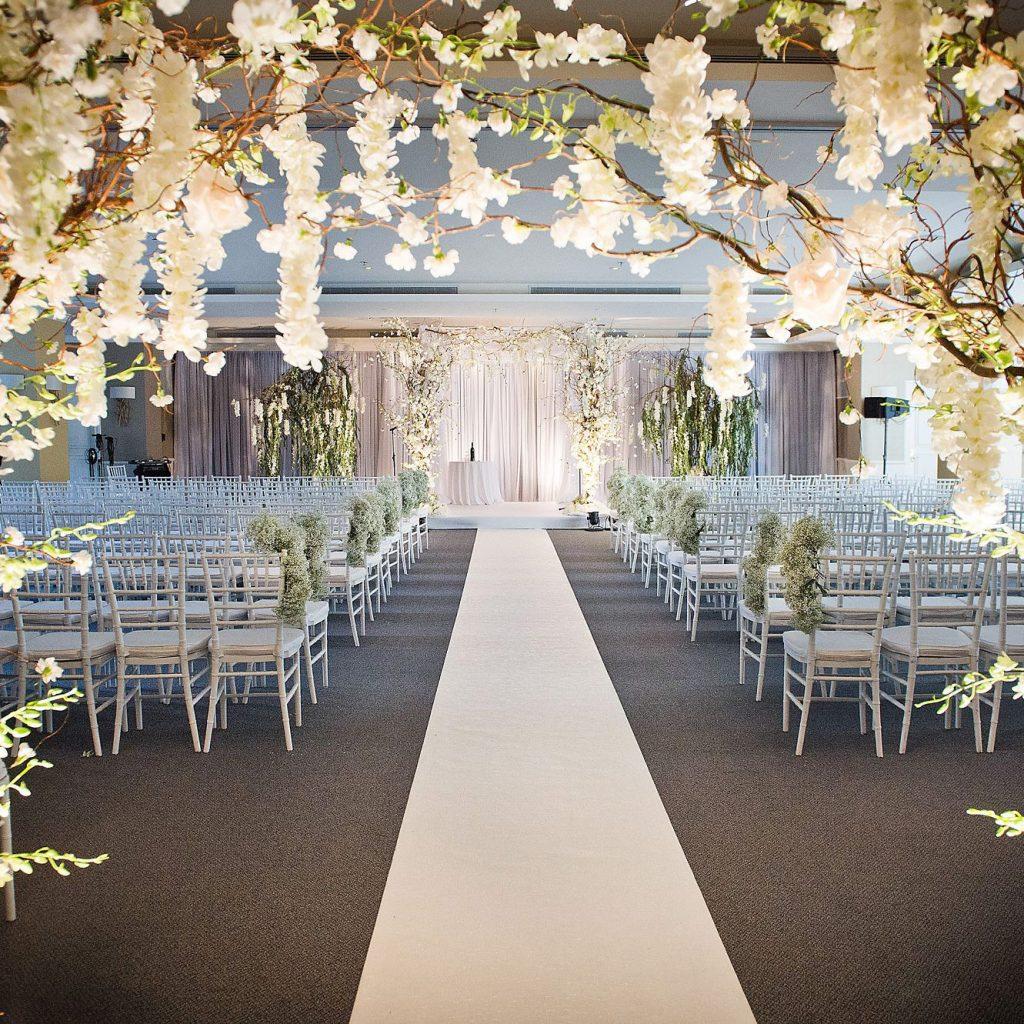 Rosepetal Decor
Rosepetal Decor will help you figure out the vibe of your wedding and help weave it into every part of your venue with its gorgeous stock. It has centerpieces, chair covers, backdrops, aisle runners, candy buffets, sashes, overlays, and much, much more in its collection, giving you plenty to choose from. As an added bonus, its staff will take care of delivery, setup, and breakdown, so you don't need to worry about getting everything to the right place at the right time on your big day.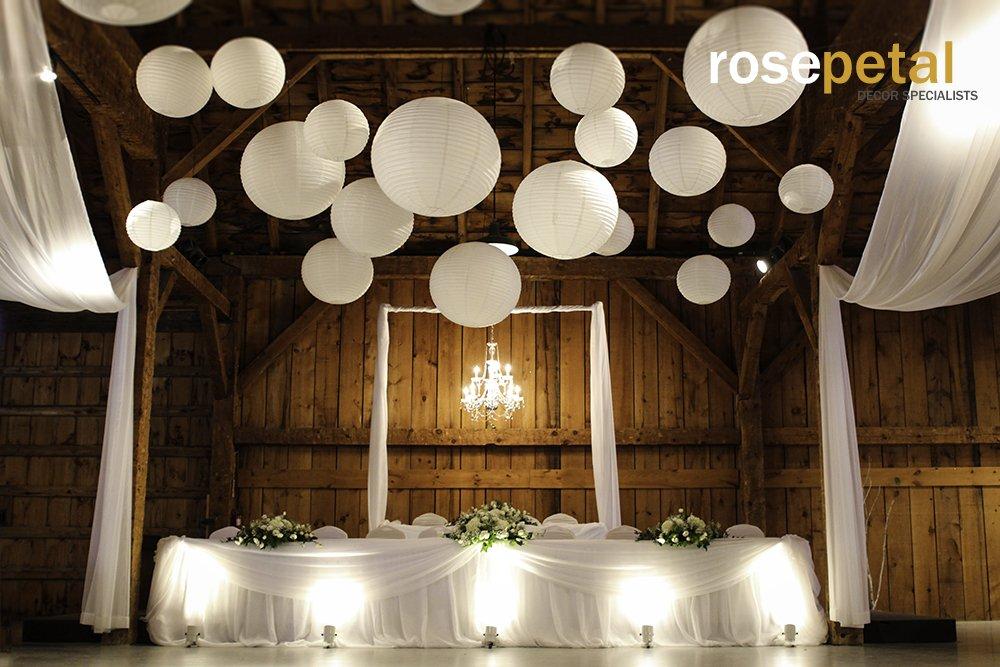 R5 Event Design
At R5 Event Design, luxurious wedding decor is the name of the game. It can pretty up any style of wedding venue with its treasure trove of goodies, which includes centerpiece rentals, linens, table decor accessories, drapery, lighting, chairs, contemporary furniture, custom vinyl dance floors, theme props, backdrops, and much more. If you're intimidated by your options, no worries - its staff will point you in the direction of bits and bobs that mesh with your theme.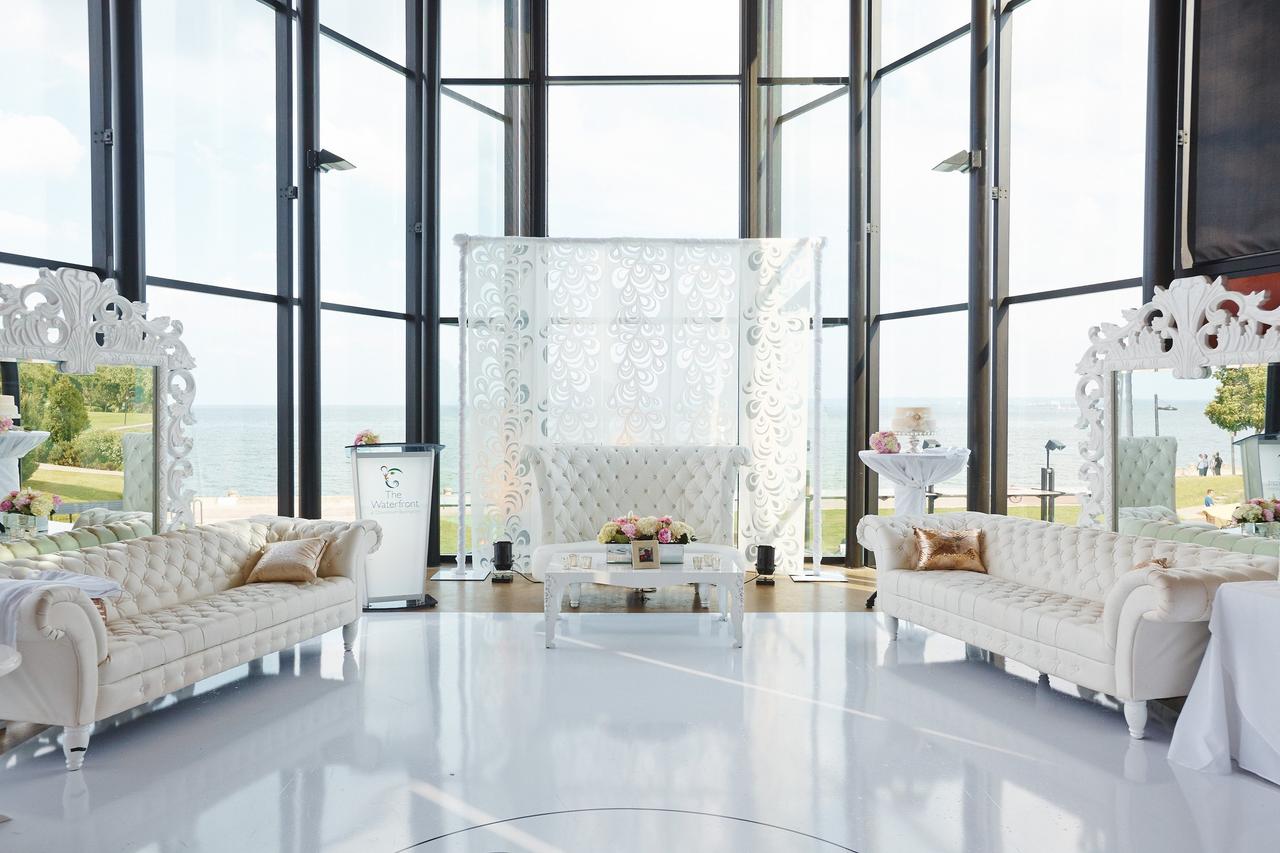 Inspire Event Rental & Design
Haven't got a complete vision for your wedding decor? Well, Inspire Inspire Event Rental & Design will help create something beautiful for your big day and provide you with all the bells and whistles. Consultations are free, so it's definitely worth checking out (even if only to get a little advice). Products include backdrops, candles, and candleholders, chalkboards, signage, table runners, trinkets, vases and more, giving you a ton to work with. P.S. It also does wedding favours and wedding stationery, if you want to kill a few birds with one stone.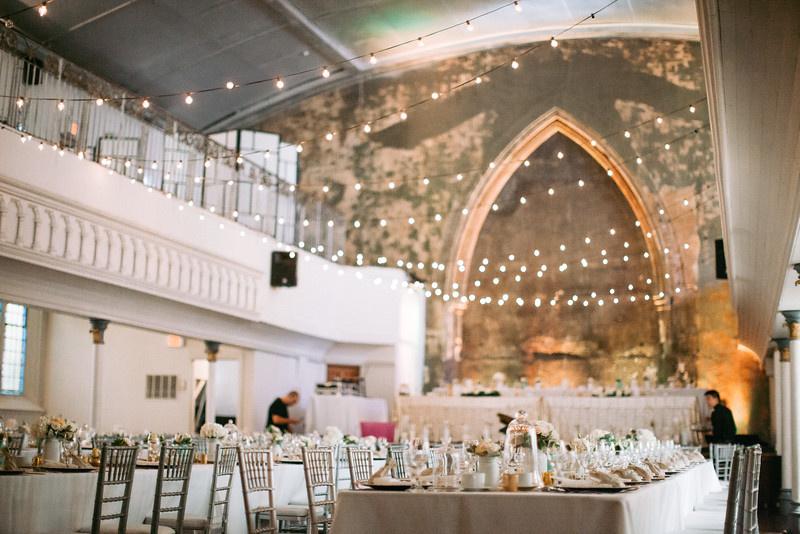 Geethams Event Decor
Geethams Event Decor seriously has something for every type of wedding and its product list is lengthier than most. Its stock includes chandeliers, lanterns, monograms, lighting, drapery, backdrops, candles and candleholders, chalkboards, paper flowers, signage, table runners, trinkets and vases. It also does event design and floral design, if you need a bit of extra help cultivating your vision.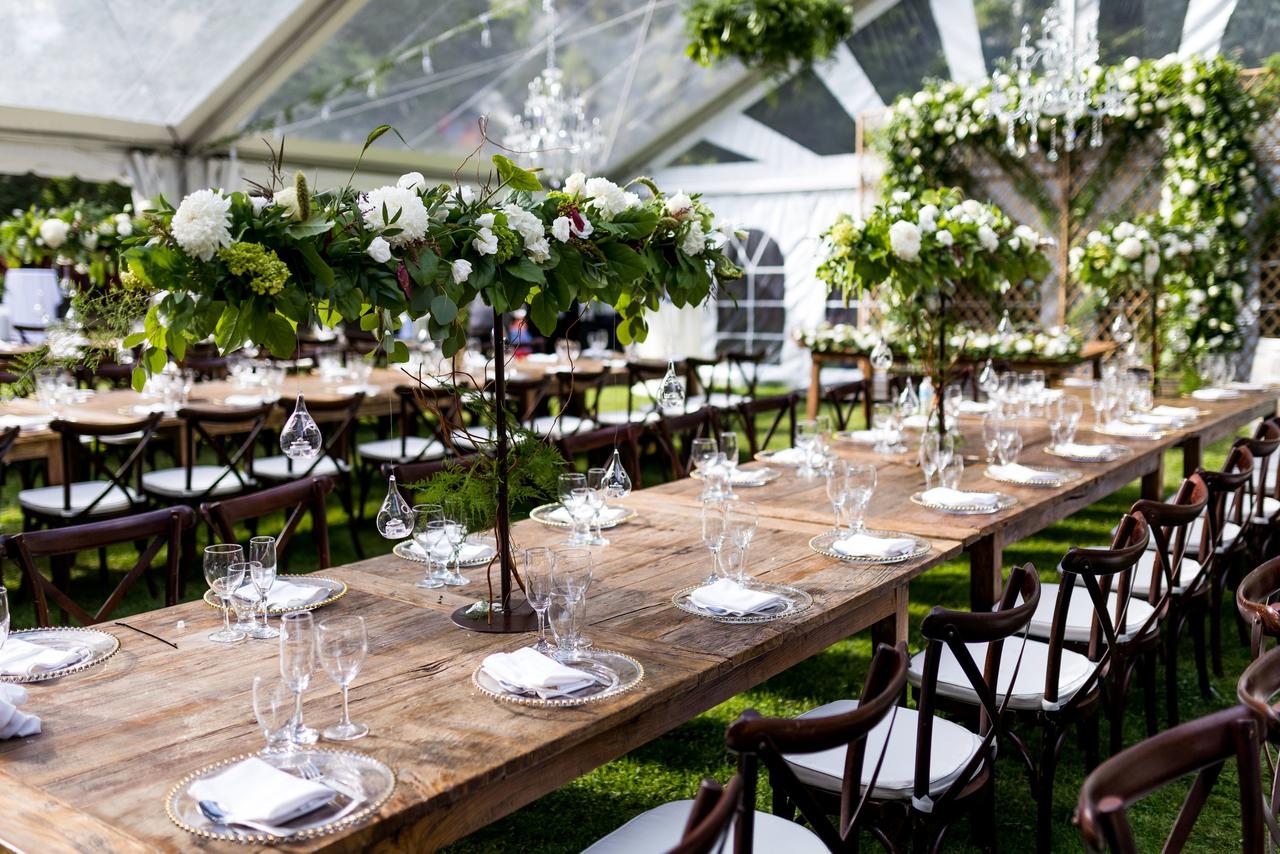 Elite Decor by S&S
Elite Decor by S&S is all about elegance. Its range includes a wealth of accessories as well as personalized backdrops and furniture. Whether you need luxurious linens, regal candelabras, card boxes or just about anything else, it's got you covered. Its wide range of services includes delivery, drapery, event design, floral design, planning and set up, so you won't have to tackle any design-related task solo.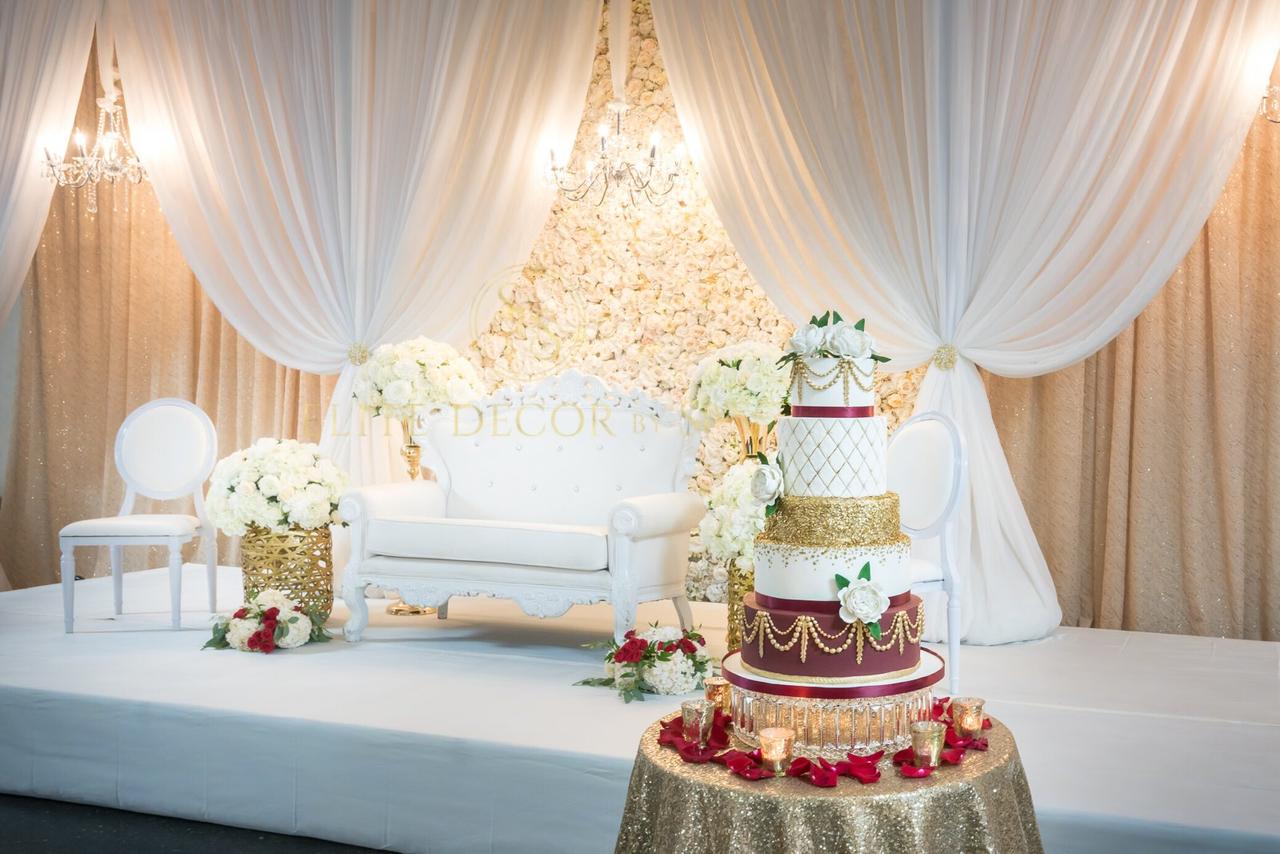 To the Moon & Back Wedding & Event Designs
To the Moon & Back Wedding & Event Designs has been providing premium wedding decor services since 2014 and has some seriously stunning products on offer (and killer services, too!). From church ceremony decor to outdoor/indoor ceremony decor to reception decor, this company does it all. It will help with your overall event design, deliver your decor items and even help you set everything up to make sure it looks just right before your guests arrive.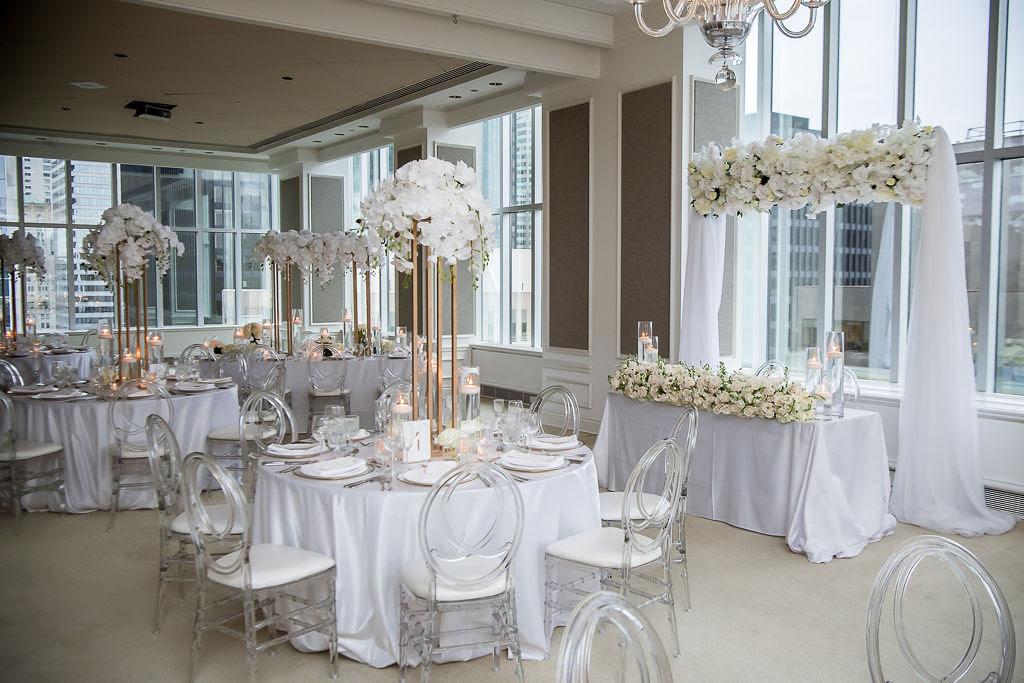 The Wedding House Inc.
The Wedding House Inc. is a jack-of-all-trades when it comes to services. Far more than an average wedding decor company, it does day-of coordination, event planning, venue selection, event design and floral design, too - so it can really create a cohesive picture with everything. It'll also handle delivery, setup, and breakdown, so you don't have to lift a perfectly manicured finger on your wedding day.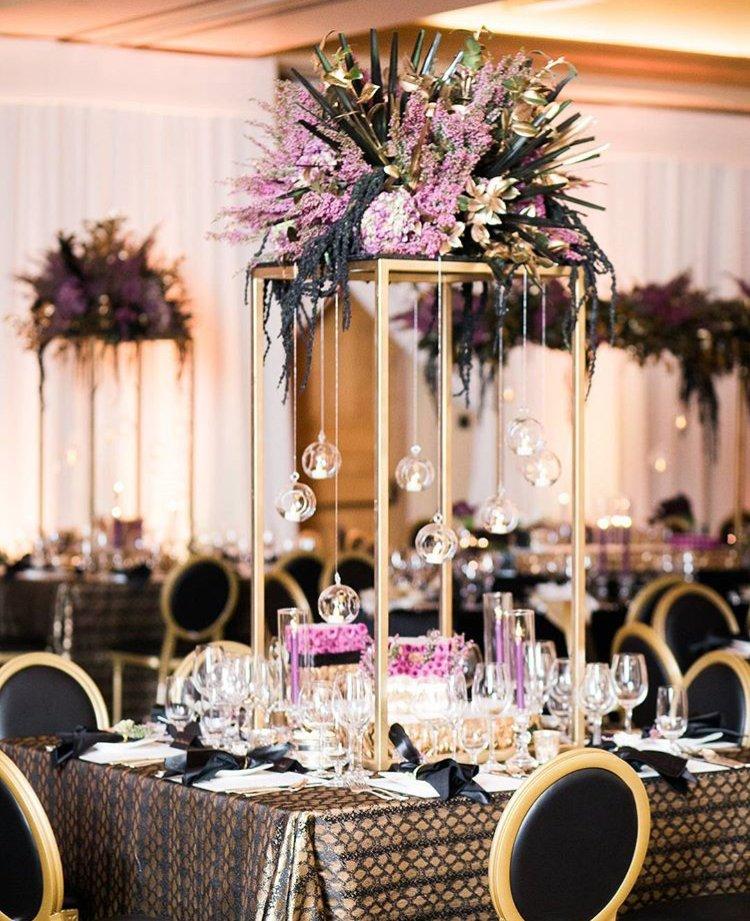 Revelry Party Company
The Revelry Party Company does event rentals for all types of celebrations, but weddings are where it really shines. It offers ready-made decor pieces, bespoke custom items and has a full list of event design services that will meet all of your wedding decor needs. Its stock includes more than 800 pieces to choose from and you can set them up yourselves or work with a designer and have them set up for you.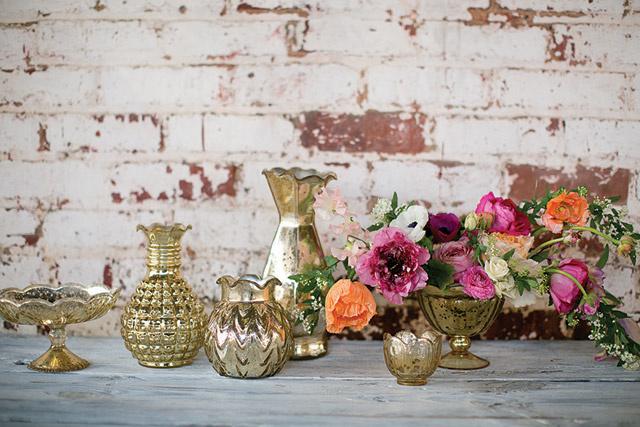 theDaycor
theDaycor has everything you could ever need to make your wedding venue pop. From backdrops to chalkboards to trinkets, you're sure to find everything you're looking for here. It does wedding design and styling, event design, wedding planning, day-of coordination, floral design, and, of course, decor rentals.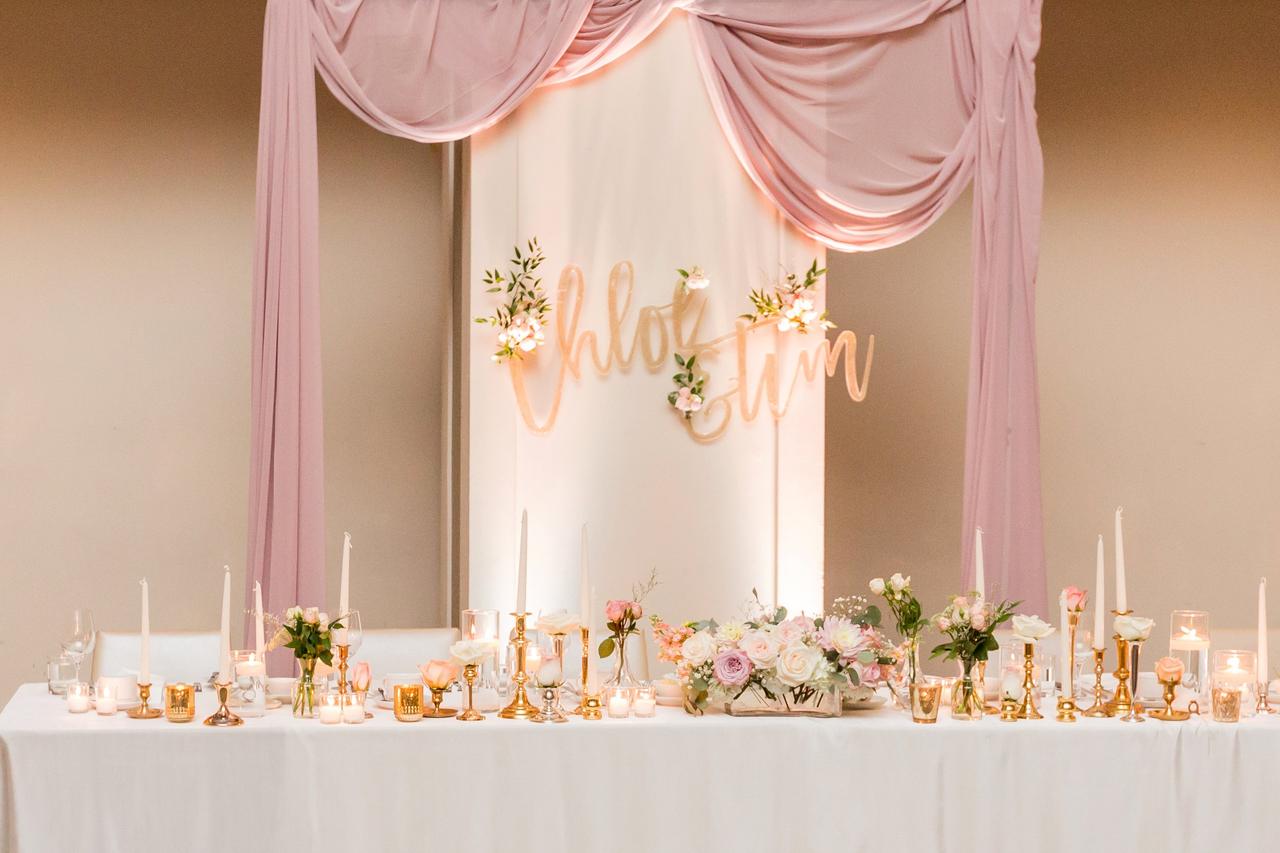 XO Events and Weddings
Last but not least is XO Events and Weddings. This company, like many on this list, wears a lot of hats. It does day-of coordination, event design, event planning, floral design, venue selection, delivery, setup, and breakdown (what more could you ask for?). It also has a stacked selection of decor goodies available for rental, ranging from traditional ceremony decor to trendy reception accents.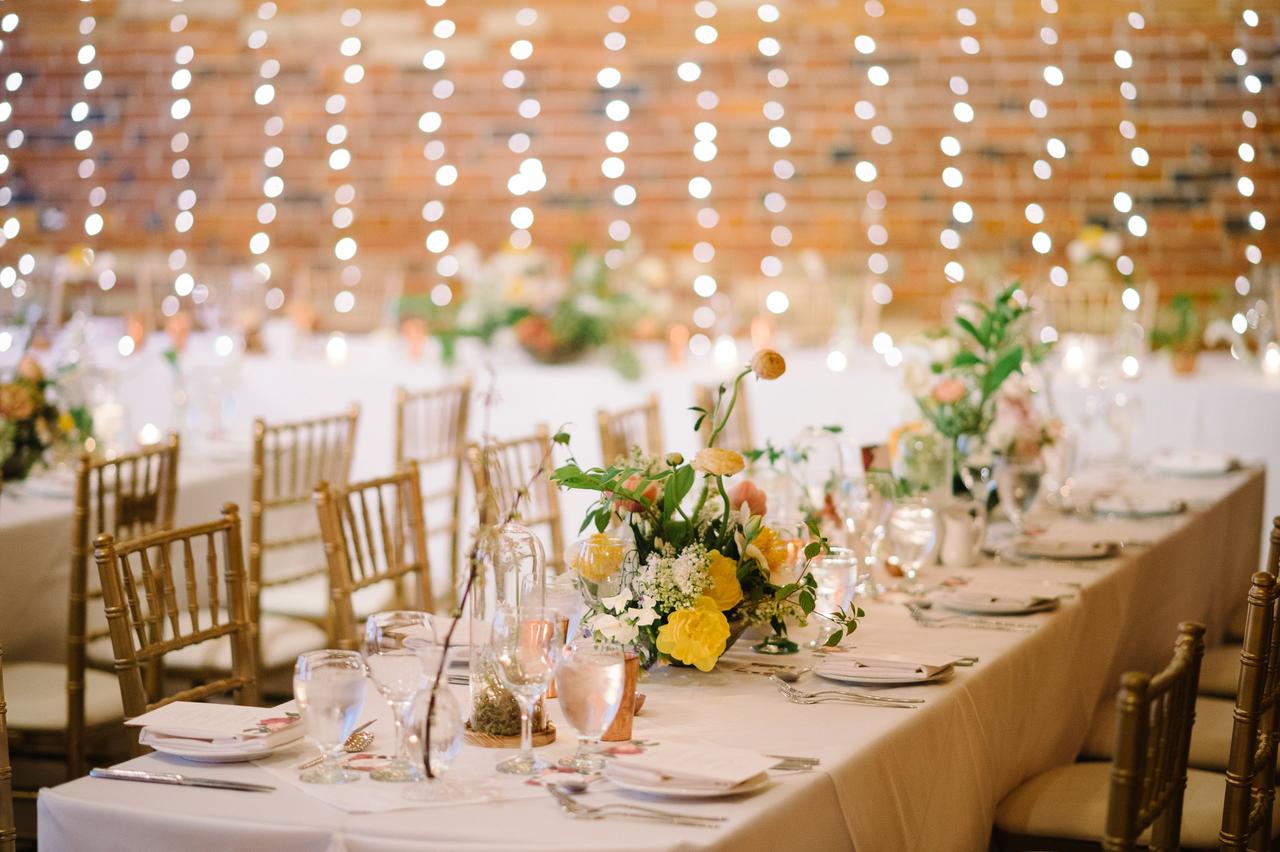 Find more event rentals and wedding decor companies on WeddingWire »