Eco-Friendly Hacks for Your Wedding Table Decorations
Looking for a few hacks to make your wedding table decorations a little greener? We've got you covered.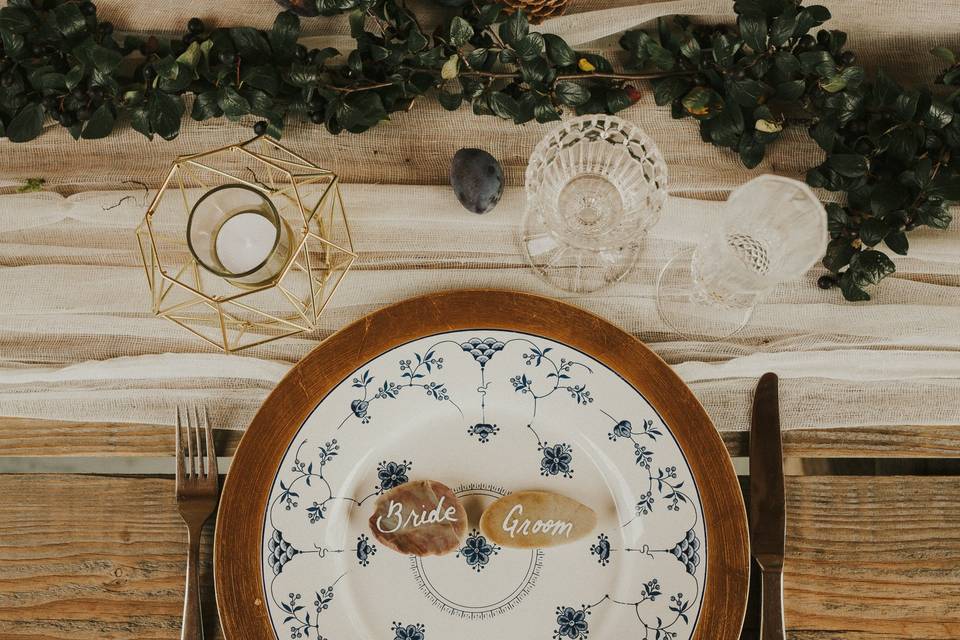 On your way to planning an epic wedding that's eco-friendly, too? If you're looking to make your wedding table decorations a little greener and cleaner, there are a few easy swaps you can make. From skipping the single-use dishes and flatware to getting creative with your place cards, using these little hacks can shrink the carbon footprint of your big day in a major way.
Here are some eco-friendly hacks for your wedding table decorations.
Shop locally for your centerpieces
Your wedding centerpieces are probably the most important pieces of your wedding table decor because they'll take centre stage. If you want to keep them green, choose sustainably-grown, local flowers over exotic imports or fake blooms. While faux flowers may be cheaper they create a lot of unnecessary waste (especially if you're buying dozens). Exotic flowers will also increase the carbon footprint of your big day because they need to be shipped in from afar.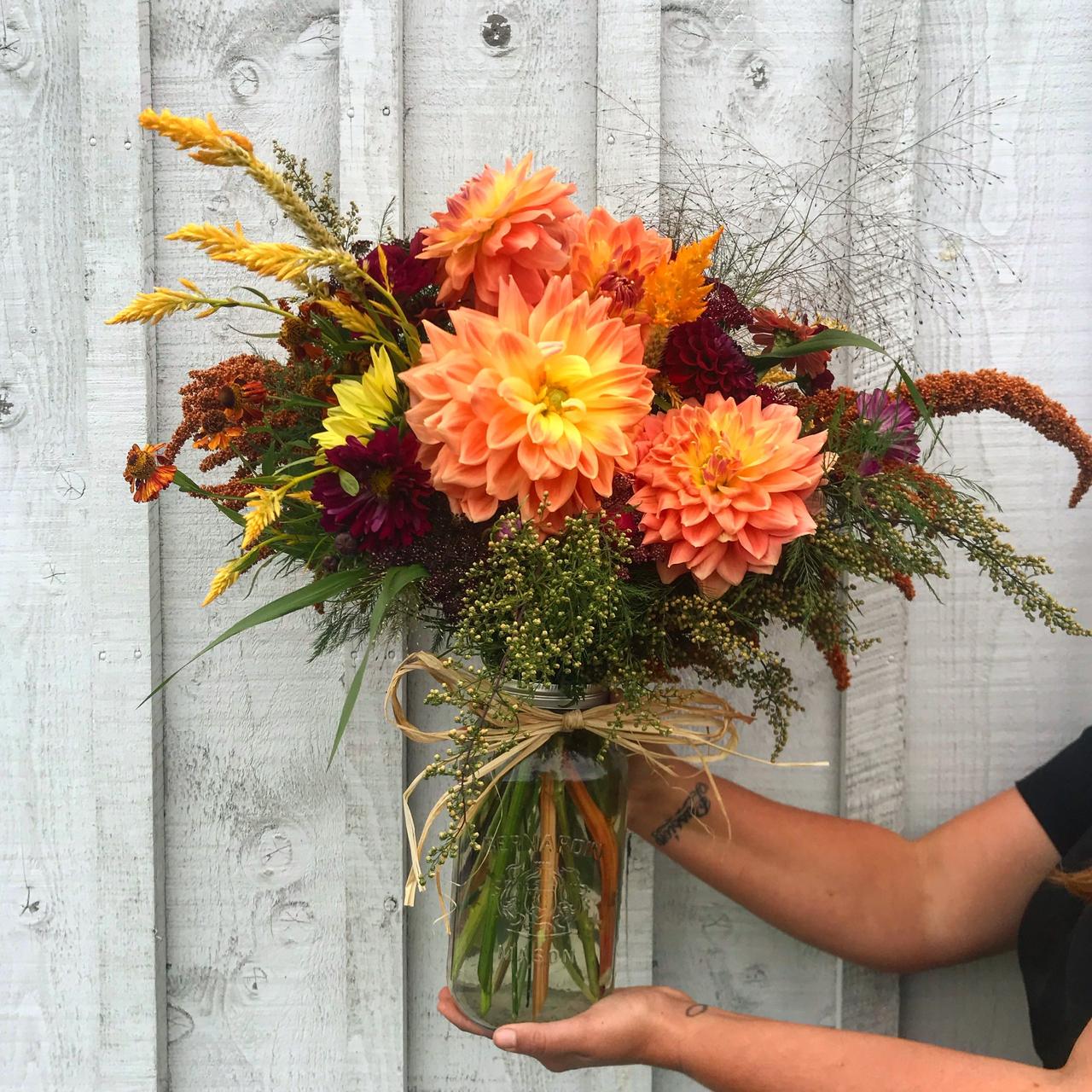 Be creative with your place cards and menu
Instead of printing off place cards and menus that'll just end up in the trash, get creative and turn them into eco-friendly wedding table decorations. For place cards, you can etch your guests' names out on leaves (which can be composted post-reception) or paint them out on geodes or potted plants that can double as wedding favours. You can follow similar rules when it comes to making your wedding table numbers or names. For your menu, chalkboards are a great reusable alternative for displaying your eat and drink offering.
Skip the single-use dishes and flatware
Single-use products are a huge no-no if you're looking to have an eco-friendly wedding. Instead, rent flatware and dishes from your venue or an external company. You'll have plenty of choice for colour and style, and your guests will probably prefer them to plastic, too. If you absolutely need to use disposable plates, straws, forks and knives, find recyclable or compostable options so that you're not harming Mother Nature with your dishware and cutlery choices.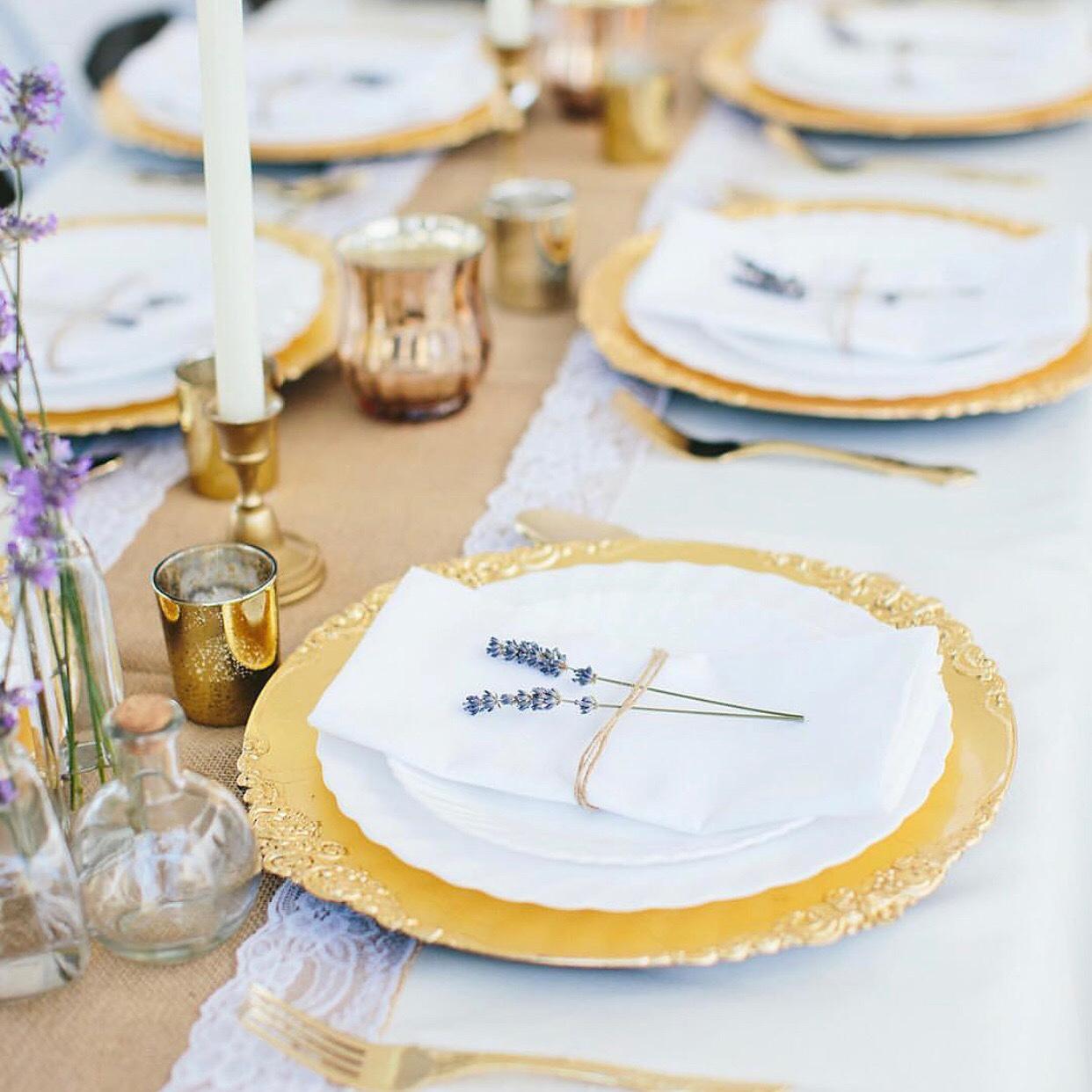 Rent your linens
While it may be easier to buy a huge stack of paper napkins and call it a day, it's a major disservice to the environment. Instead, we recommend that you rent cloth linens that can be washed and used dozens of times to avoid making extra, unnecessary waste. P.S. often times these look better, so your wedding tablescapes will be even prettier.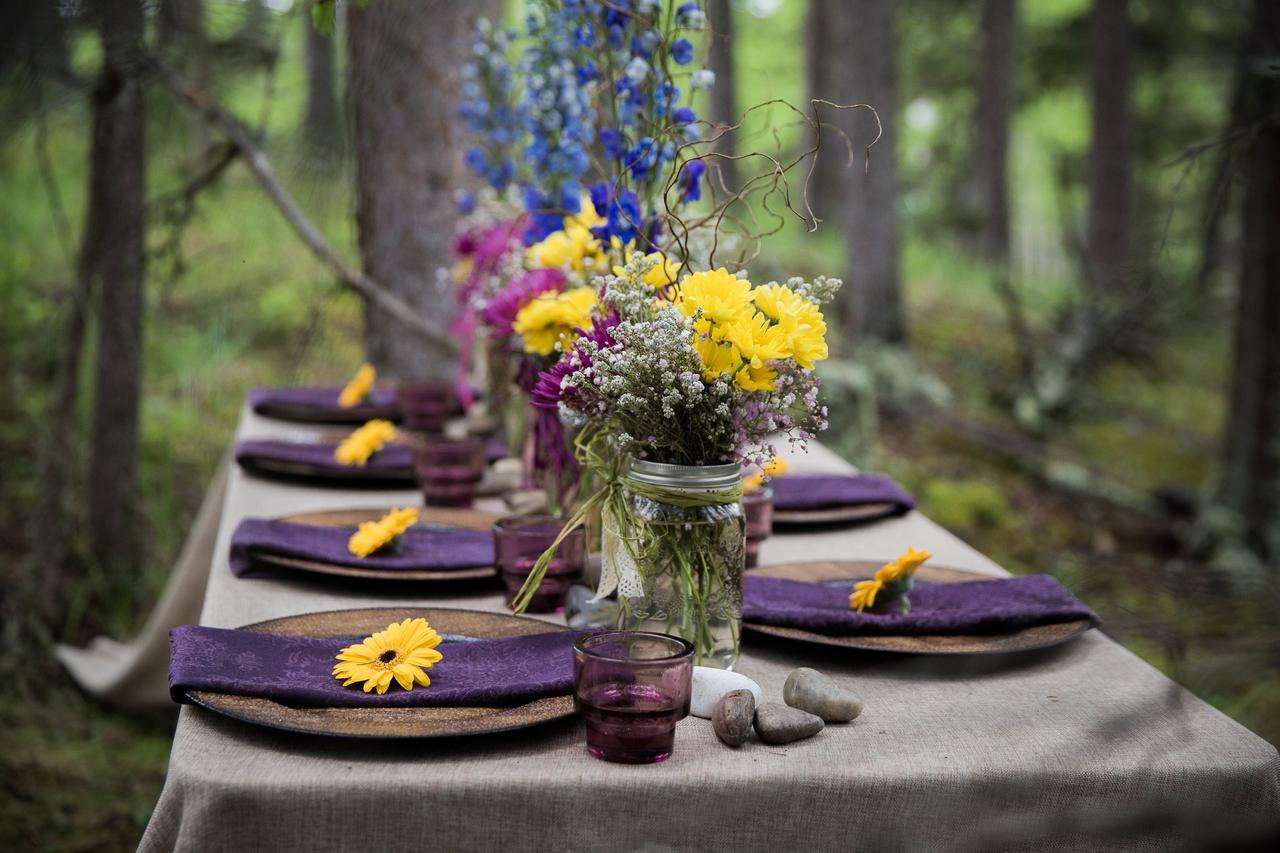 Buy second-hand accessories
If you're looking to make your wedding tablescapes even more eye-catching, add a few extra wedding table decorations. We suggest shopping second-hand so that you don't create extra waste. Vintage books, clocks and other cool knick-knacks can really make your space pop. If you're lucky, you may even be able to find some cool mix and match centerpiece vessels.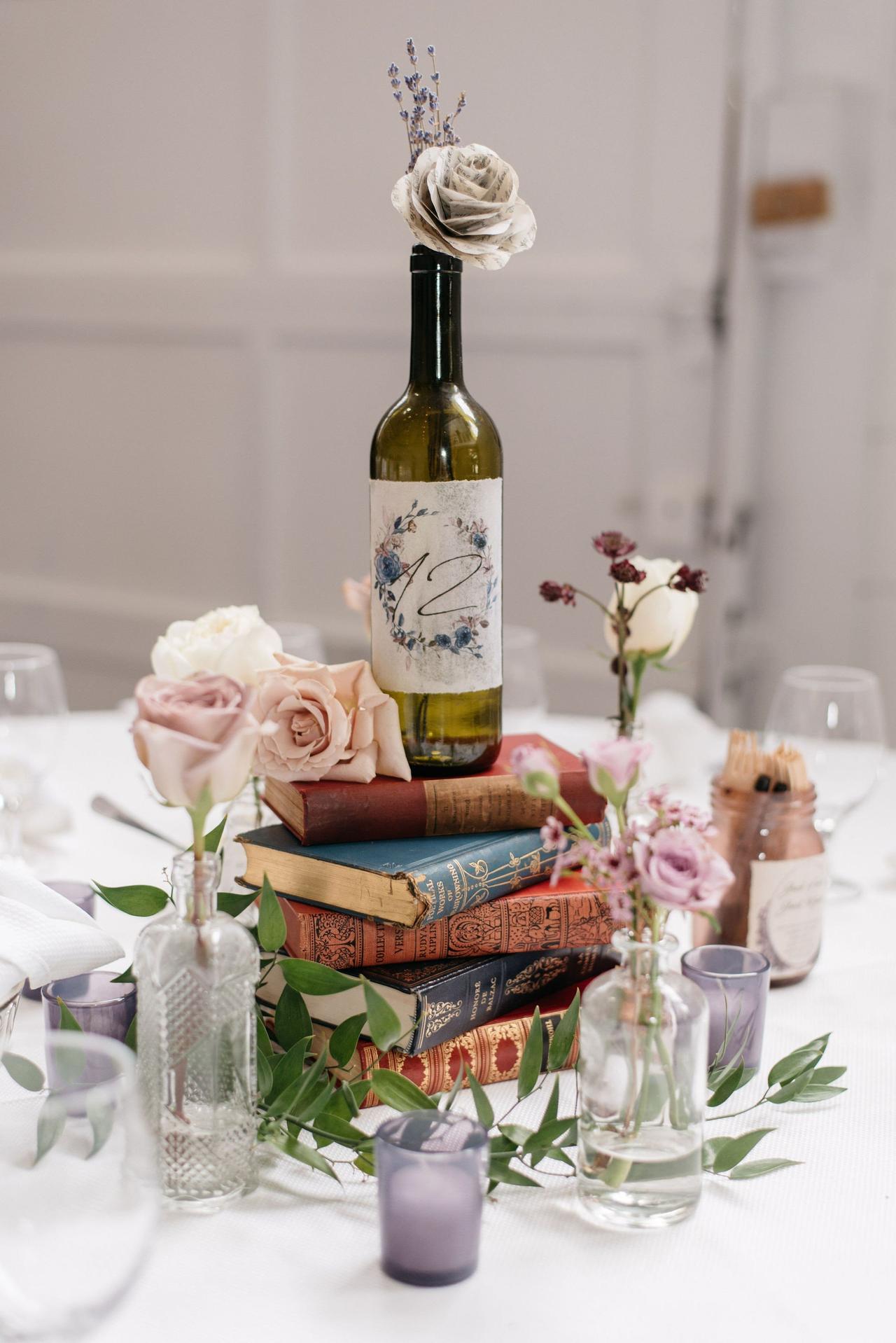 Find wedding table decorations, florists and event rentals on WeddingWire »