27 Rainbow Wedding Theme Ideas We're Totally Obsessed With
Want to infuse your big day with red, yellow, blue and every colour in between? Here are a few rainbow wedding theme ideas we're totally obsessed with.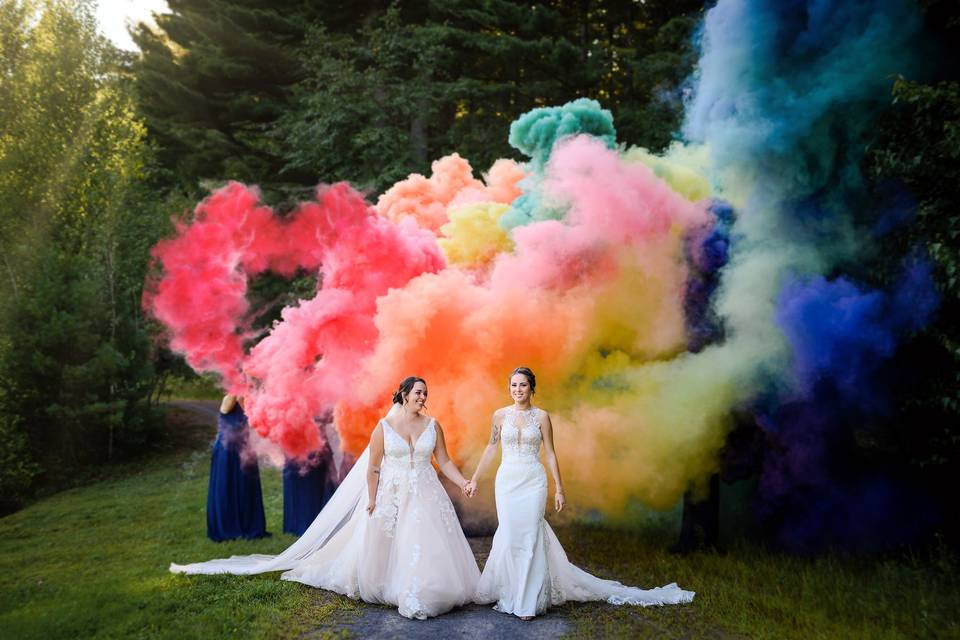 Embracing a rainbow wedding theme on your big day? We love it! If you're trying to find some creative ways to infuse your big day with some serious multicolour magic, we've got you covered. Whether you're looking to brighten up your menu, make your attire a touch more whimsical or incorporate some bold rainbow wedding decorations, you'll find something—maybe even a few things—that fit the bill on this list.
Here are a few drop dead gorgeous ideas for your rainbow wedding theme.
Wedding invitations
Let your guests know about your wedding theme from the get-go by sending out rainbow-themed wedding invitations. If you want to really knock it out of the park, follow suit with your wedding website and choose a bold and bright theme for your background and font.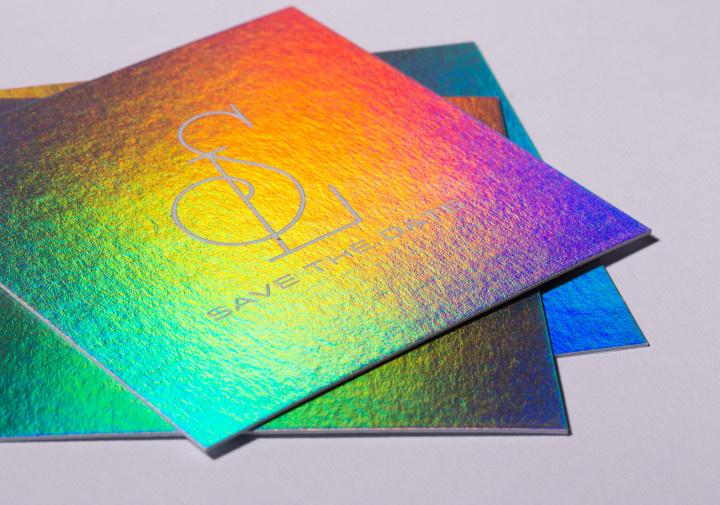 Balloons and pom poms
Take your altar from meh to magical by decorating your wedding ceremony arch with colourful balloons and paper pom poms. You can mix in some flowers, ribbons and other bells and whistles to make it extra eye-catching.
Bridesmaid dresses
You probably want to wear white on your wedding day, but your bridesmaids don't have to! Get them in on your rainbow wedding theme by asking each of them to wear a different colour of dress. Be sure to ask everyone for their top pick so that each maid gets a shade that they feel comfortable and confident in.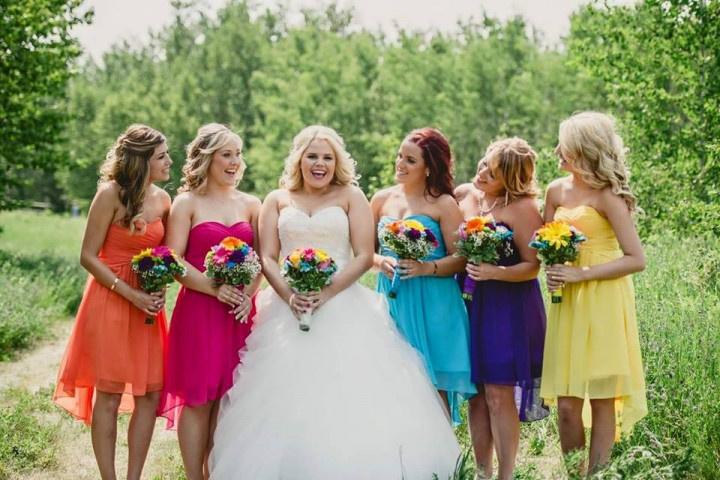 Colourful groomsmen socks
For the gents in your wedding party, gift them with a pair of socks across the rainbow spectrum. Don't forget to snap a cute pic like this one.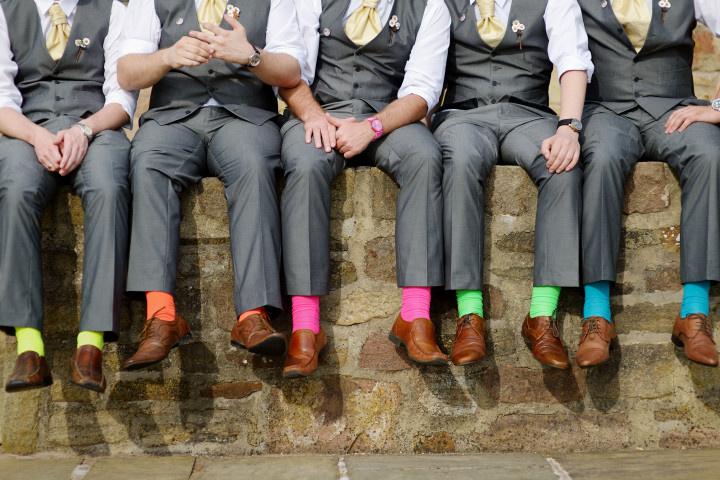 Rainbow wedding bouquet
Work some rainbow magic into your wedding flowers by carrying a multicolour bouquet down the aisle. You can go with hand-dyed blooms for something bold and bright or do a more muted, natural rainbow of flowers.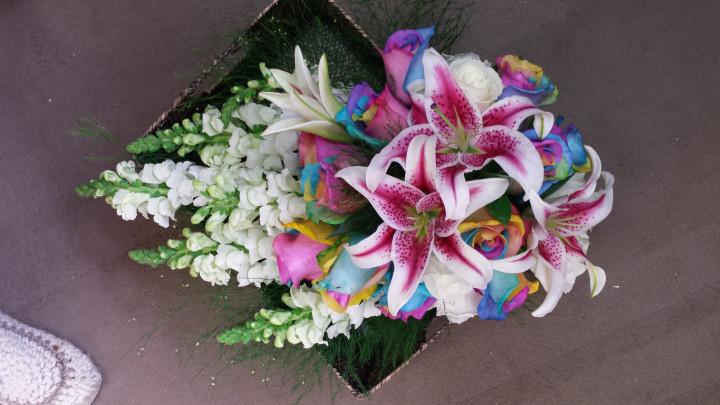 Rainbow of bouquets
Here's a colourful rainbow-theme wedding flower idea. Have your florist design a rainbow spectrum of bouquets—one shade for each wedding party member.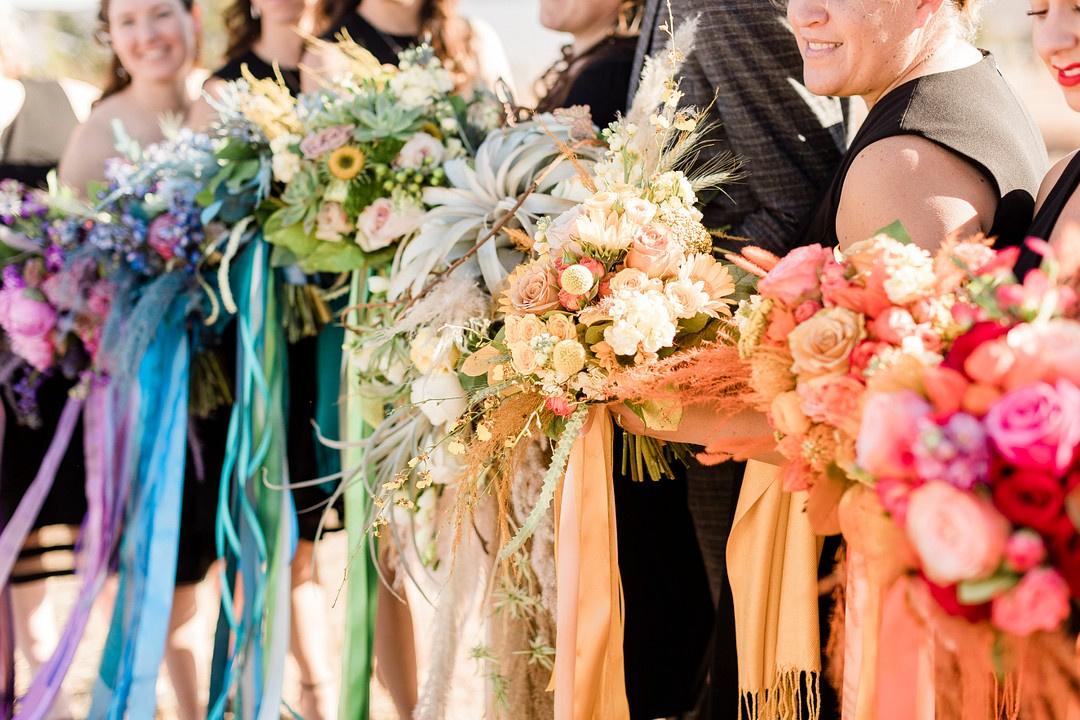 Colourful ceremony
If you're planning a handfasting ceremony, use a rainbow of ropes or ribbons to tie the knot.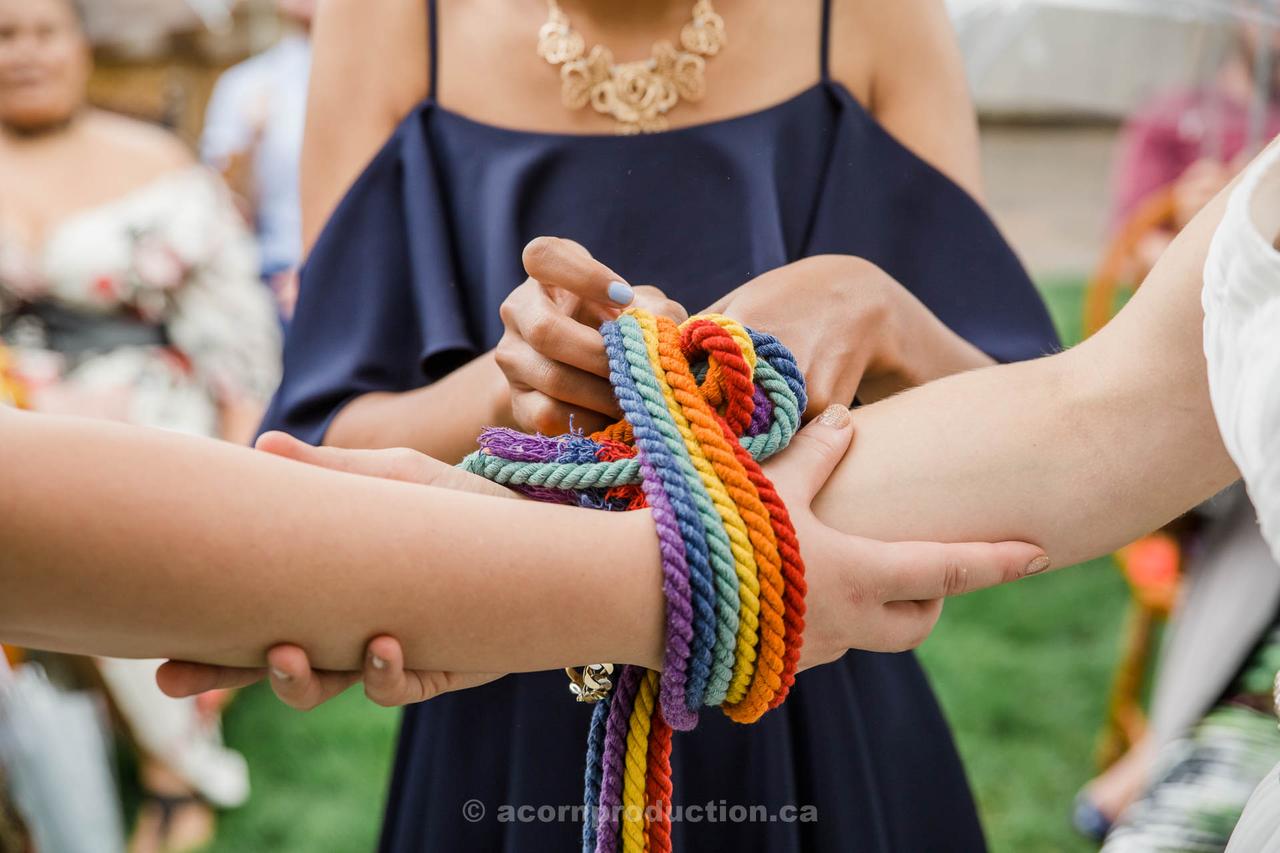 Confetti
Forget about being showered with rice or flower petals after saying your 'I dos'—ask your guests to toss colourful confetti your way, instead.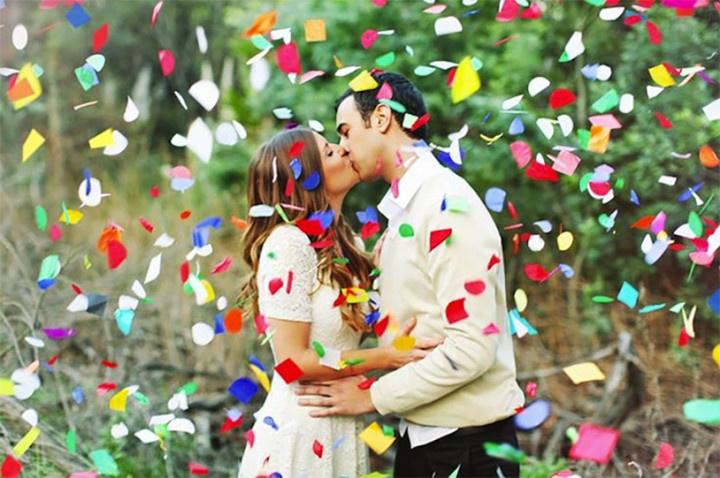 Rainbow smoke
Amp up your wedding portraits by posing in front (or behind) a veil of ROYGBIV smoke.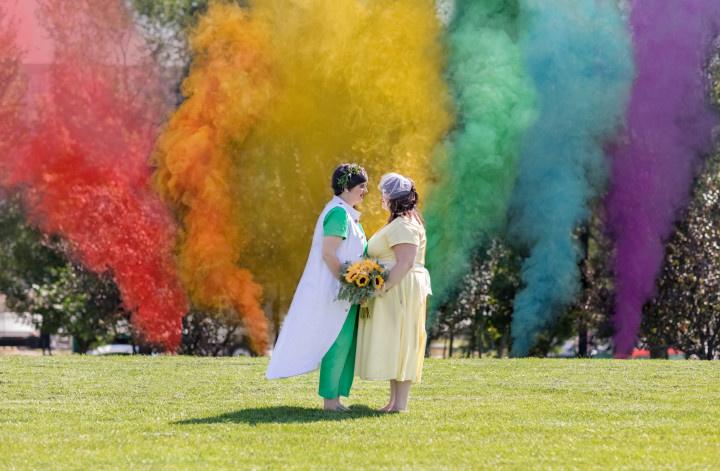 Mural
Another solid option for your wedding portraits is posing in front of a graffiti mural. Many industrial-style venues have 'em, but if all else fails, you can take to the city streets for your shoot.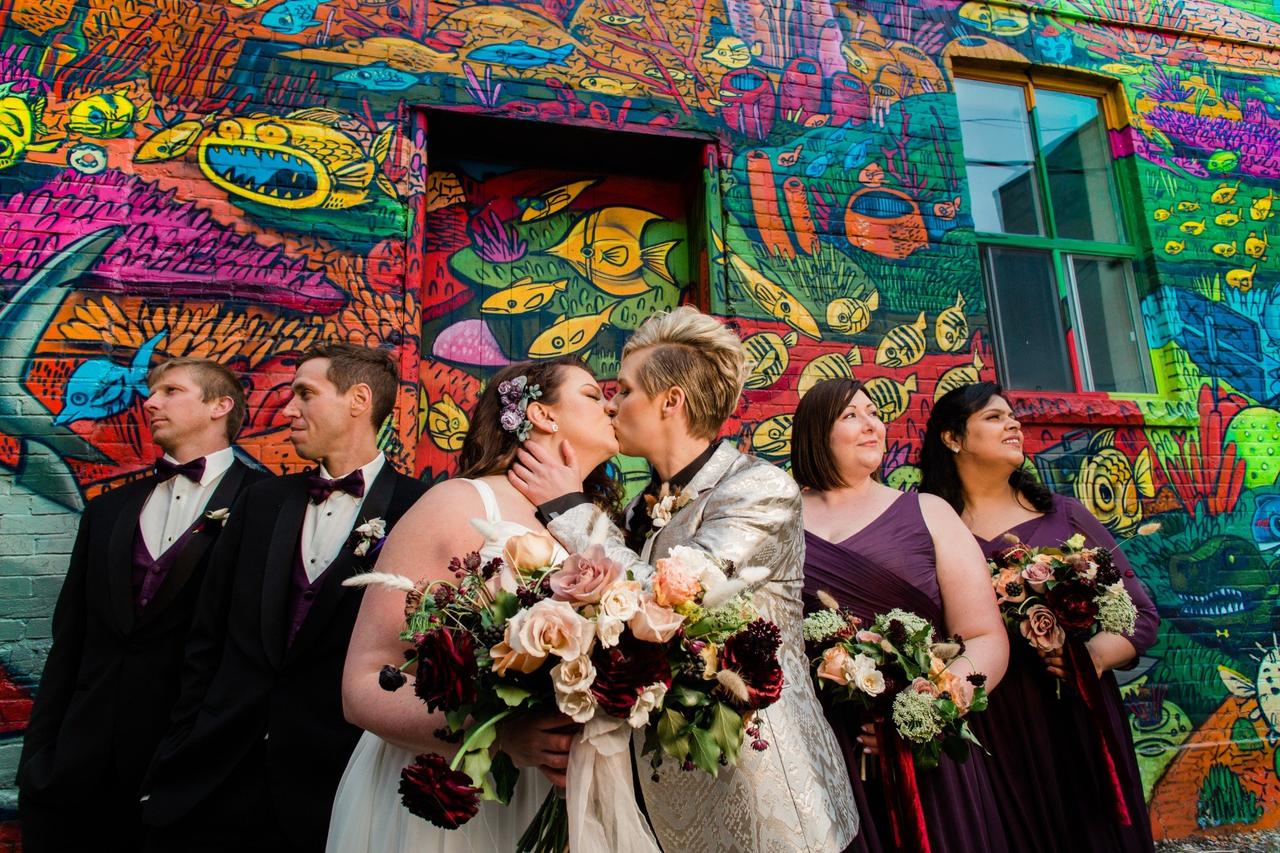 Rainbow umbrella
Make the best of a drizzly day with an adorable rainbow umbrella wedding portrait.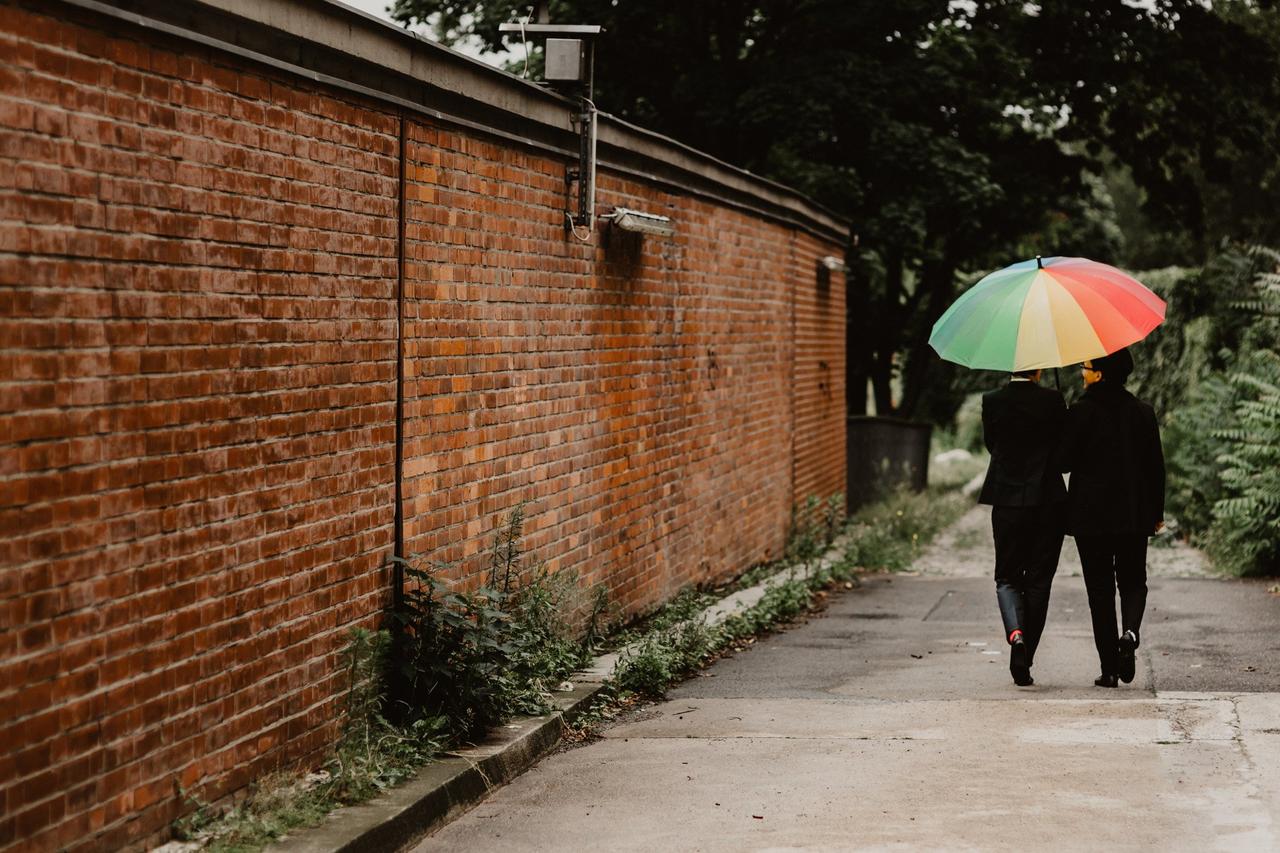 Rainbow flag
Or, wrap yourselves in a rainbow flag.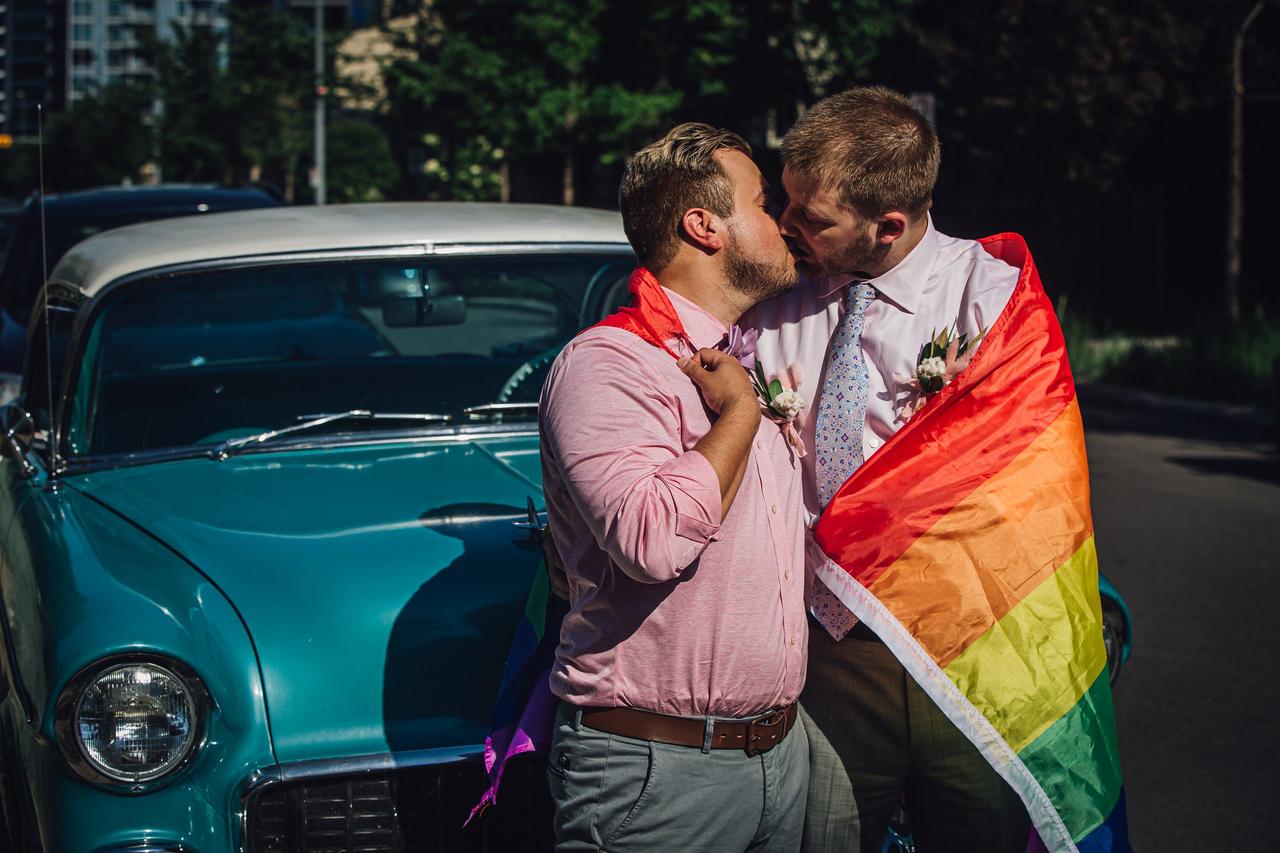 Cocktails
Your wedding bar doesn't have to be boring! Skip the plain 'ol gin and tonics and vodka sodas and serve an array of colourful cocktails. You can do this with teas, sodas, juices or mocktails if you're going the non-alcoholic route.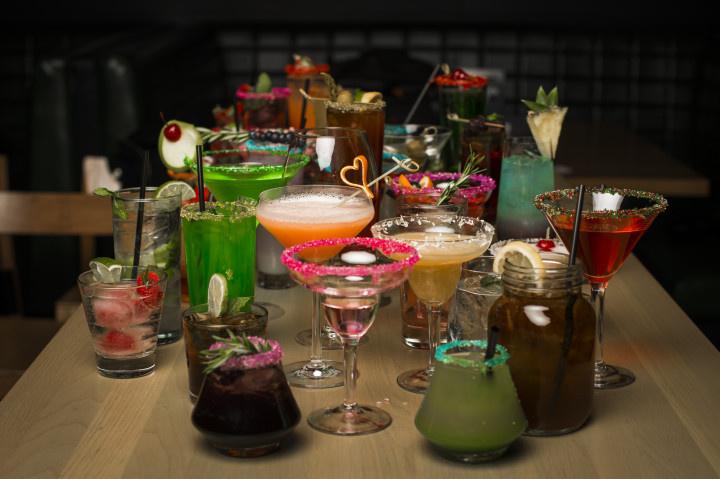 Rainbow shots
And for something on the boozier side, you can ask your bartender to create a rainbow display of colourful shots.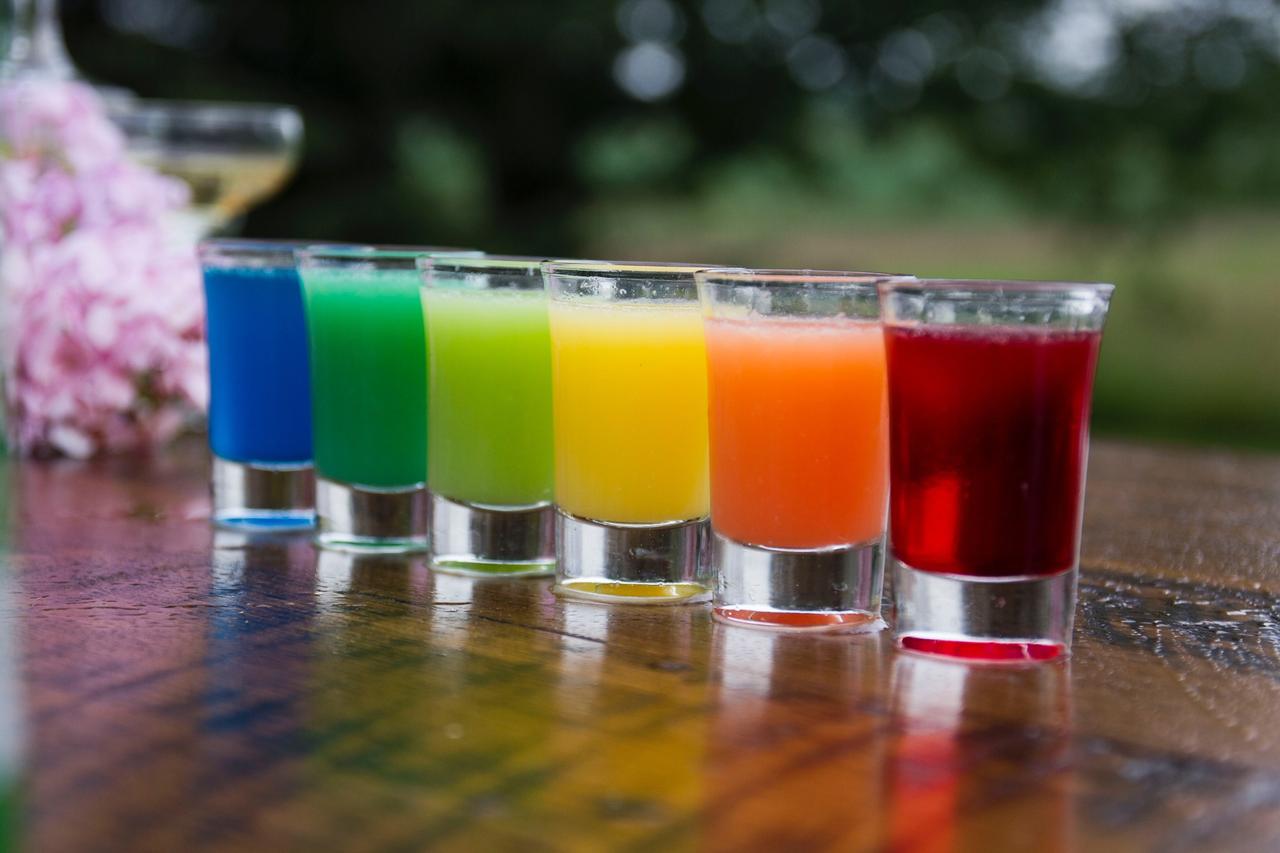 Tablescapes
Make your wedding table decorations match your rainbow wedding theme by using colourful centerpieces, bright dishware, drinking glasses and linens. The brighter and bolder, the better.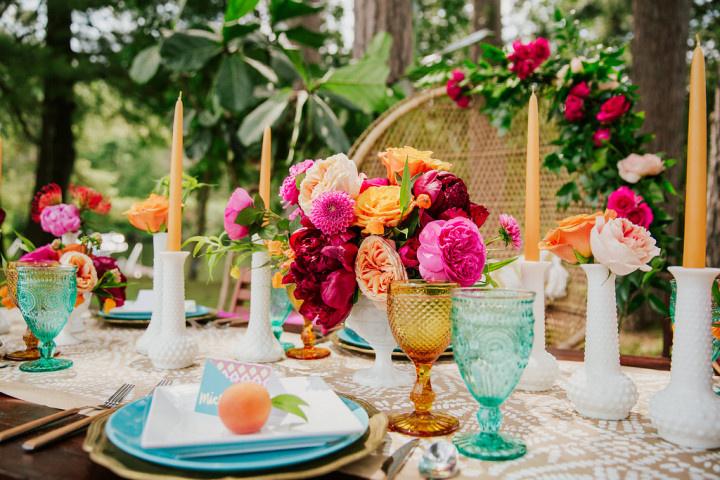 Sweetheart table
Dress up your sweetheart table with multi-coloured streamers, candles, bunting and bouquets to envelope yourselves in colour. You can make bright and beautiful decorations with paper, fabric or wool. Ask your florist to use bold blooms in your table centerpiece, too!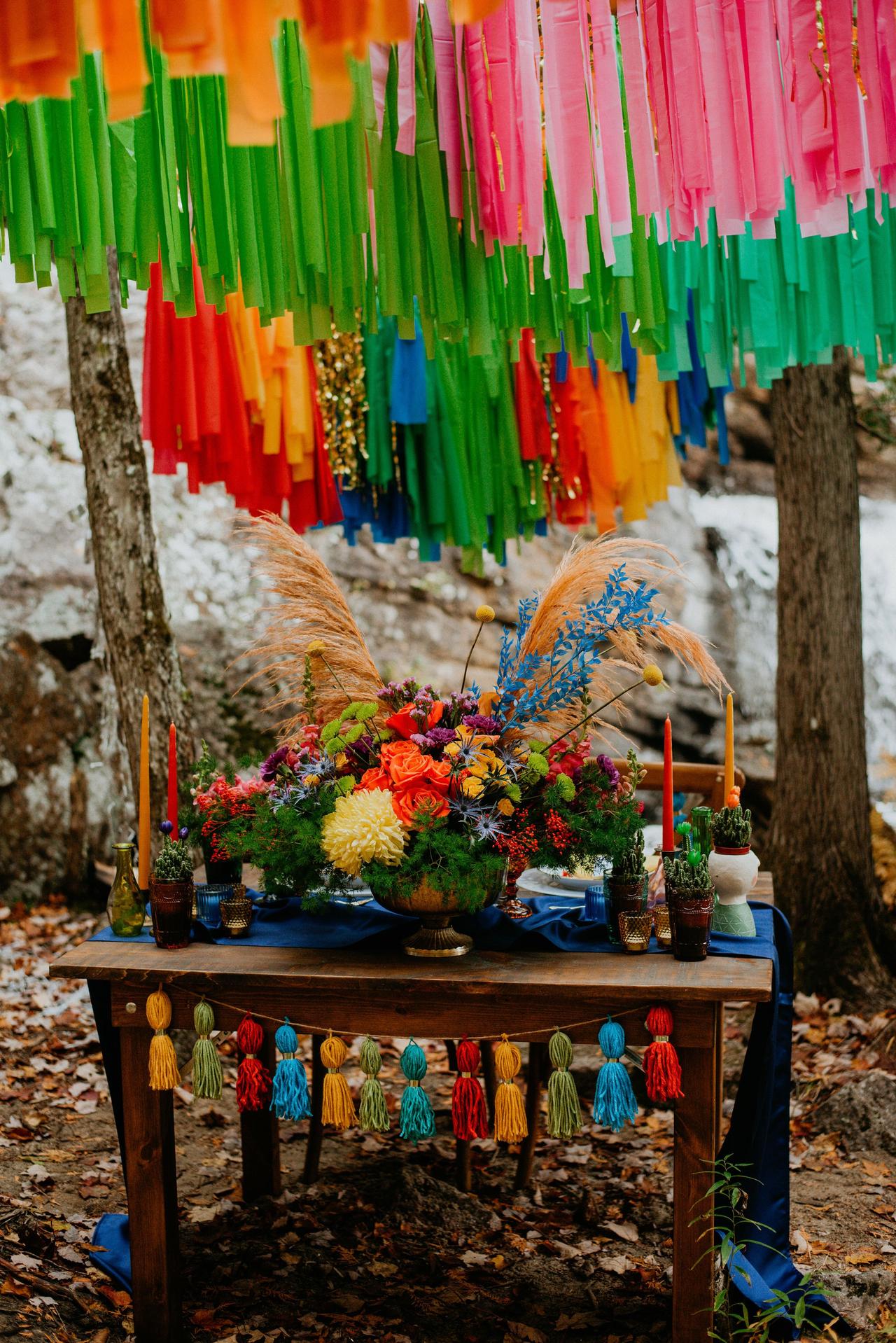 Backdrop
Make your head table or sweetheart table stand out by putting up a whimsical backdrop behind it. You can use different shades of linen (like this couple), paper, balloons and/or flowers to really make it pop.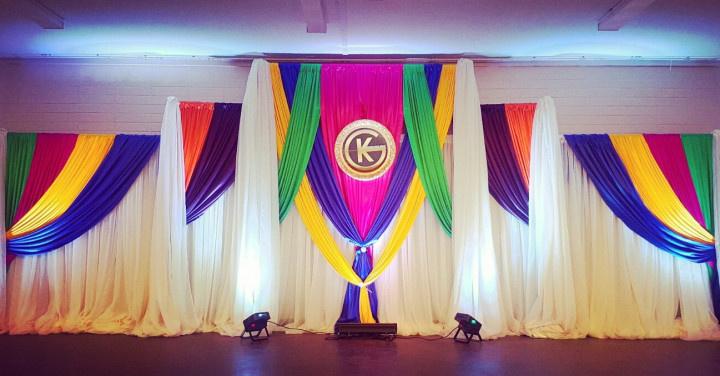 Paper lanterns
Take your rainbow wedding theme from floor to ceiling by filling the roof of your venue with colourful lanterns. If you want to save a bit of cash, you can achieve a similar look with balloons.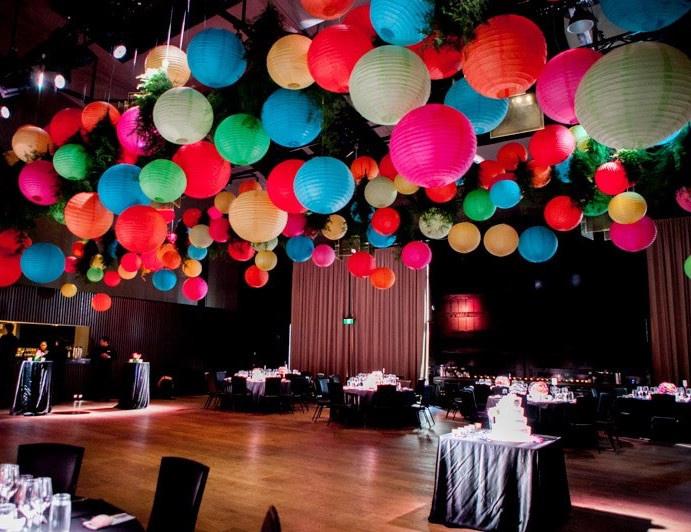 Giant Balloons
Here's a fun backyard wedding idea. Decorate a pool or garden with oversized balloons in a rainbow of colours.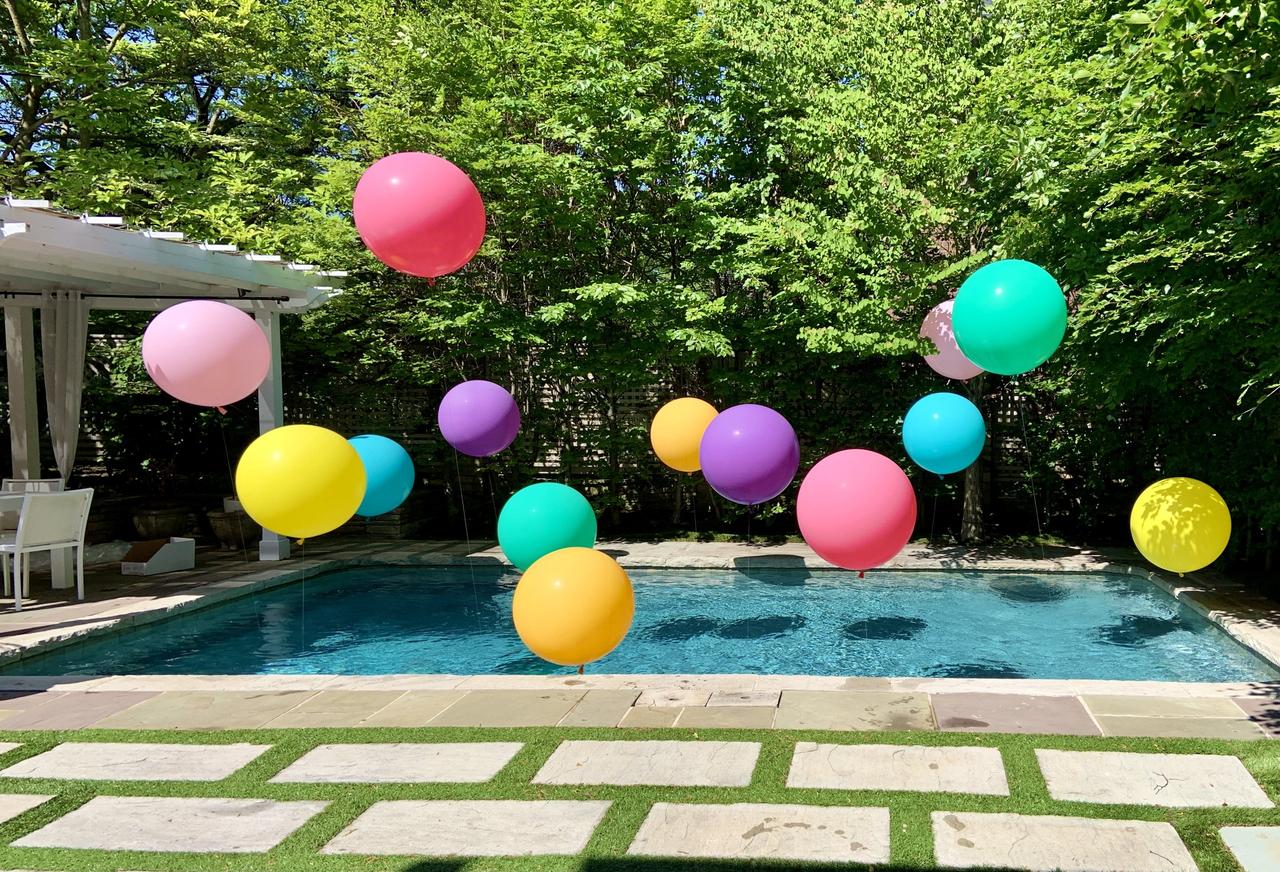 Rainbow lighting
Another great way to add colour to your reception space is with up-lights and spotlights.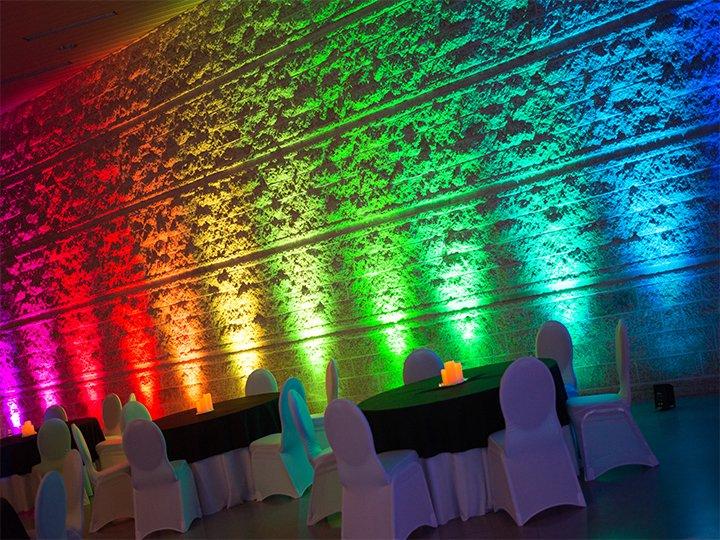 Wedding cake
Take your wedding dessert table to the next level by topping it with a rainbow wedding cake. If you don't want your display to be too bold and bright, you can ask your baker to frost the outside with a more elegant buttercream or fondant design and do a multicolour interior, so you get the best of both worlds.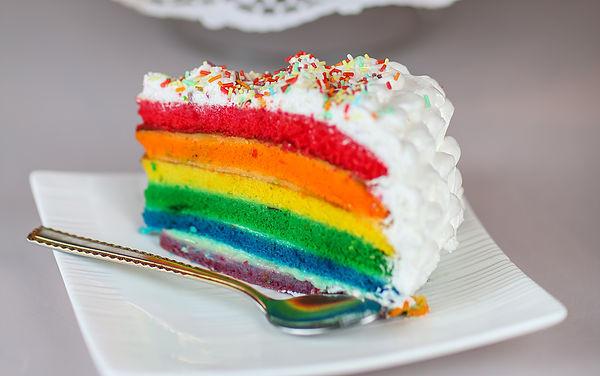 Cupcakes
If you prefer cupcakes to a sky-high traditional wedding cake, go with a similar style in mini form. Don't forget to top 'em with sprinkles and colourful toppers, like maraschino cherries.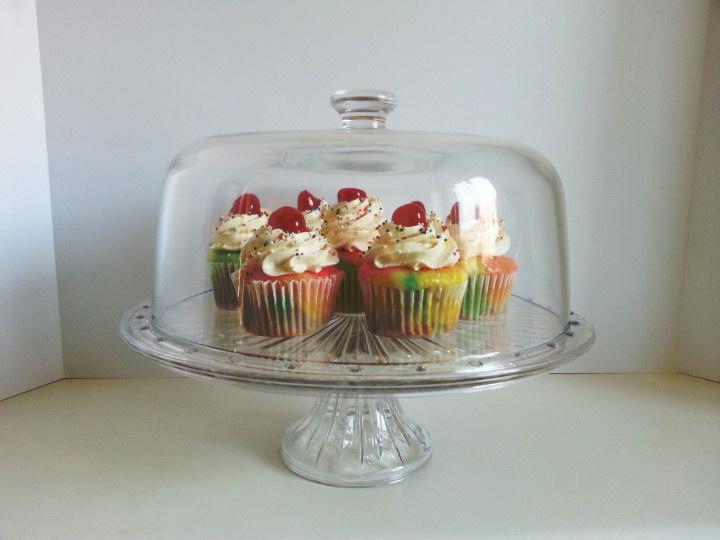 Candy bar
Give your friends and family a taste of the rainbow by filling your sweet table with colourful candy treats like Skittles, Sour Patch Kids and Starbursts. Your guests can even take some home with them at the end of the night as wedding favours (killing two birds with one stone is always a good thing).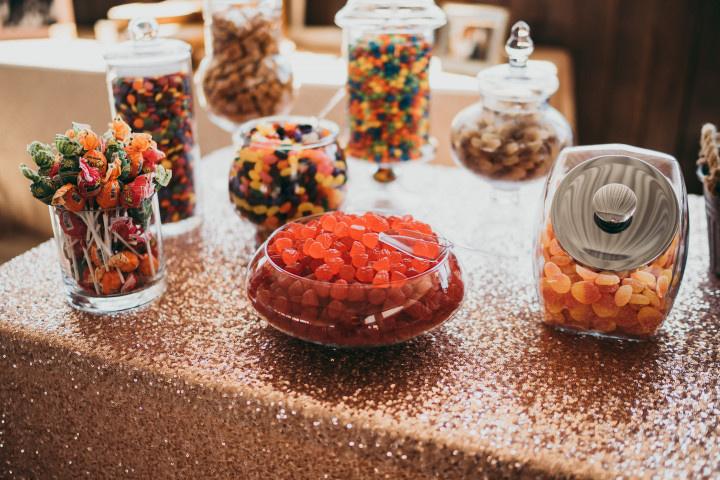 Pinata
Who didn't love whacking a pinata as a kid? Bring a bit of that joy back by having one (or two) at your reception.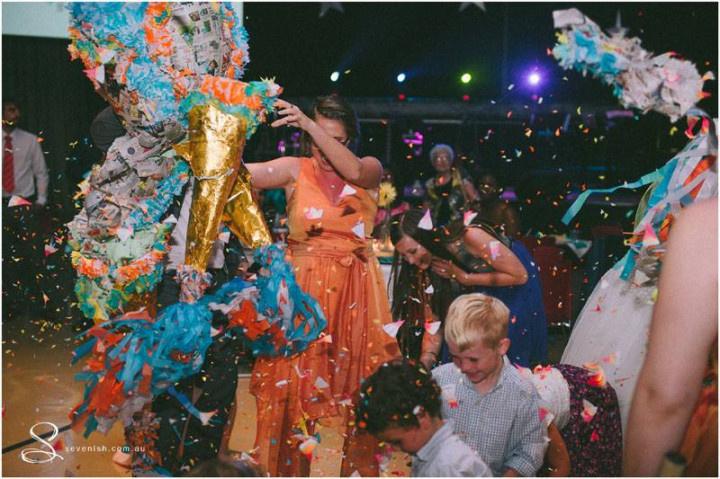 Gourmet popcorn
Treat your guests to colourful gourmet popcorn as a late night snack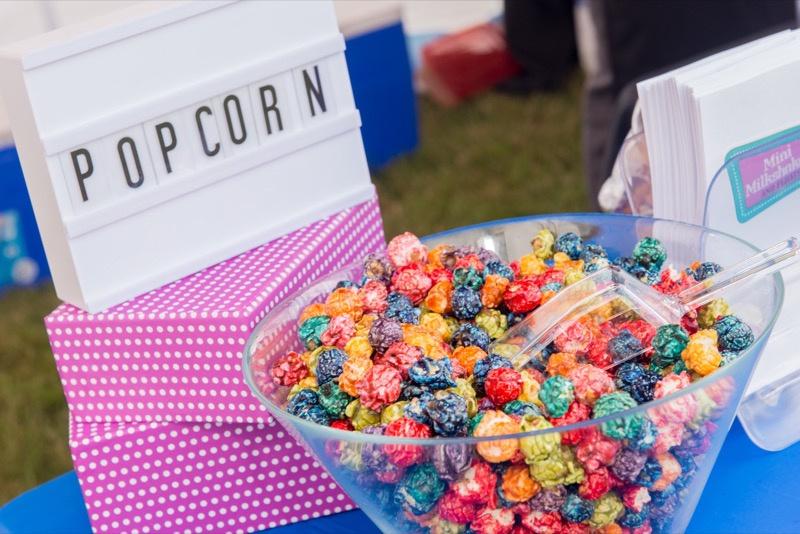 Props
Every photobooth needs props. Tailor yours to your rainbow wedding theme by choosing colourful costumes, speech bubbles, backdrops and more.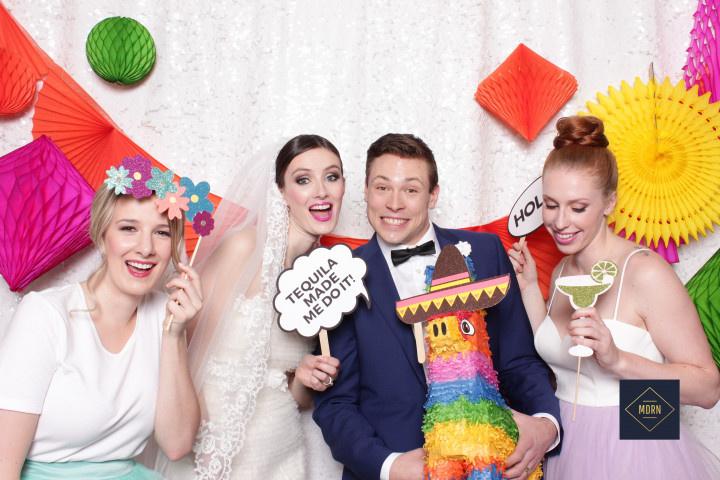 Fireworks
Finish off your celebration by lighting up the sky with a multicolour fireworks display. That's what we call going out with a bang!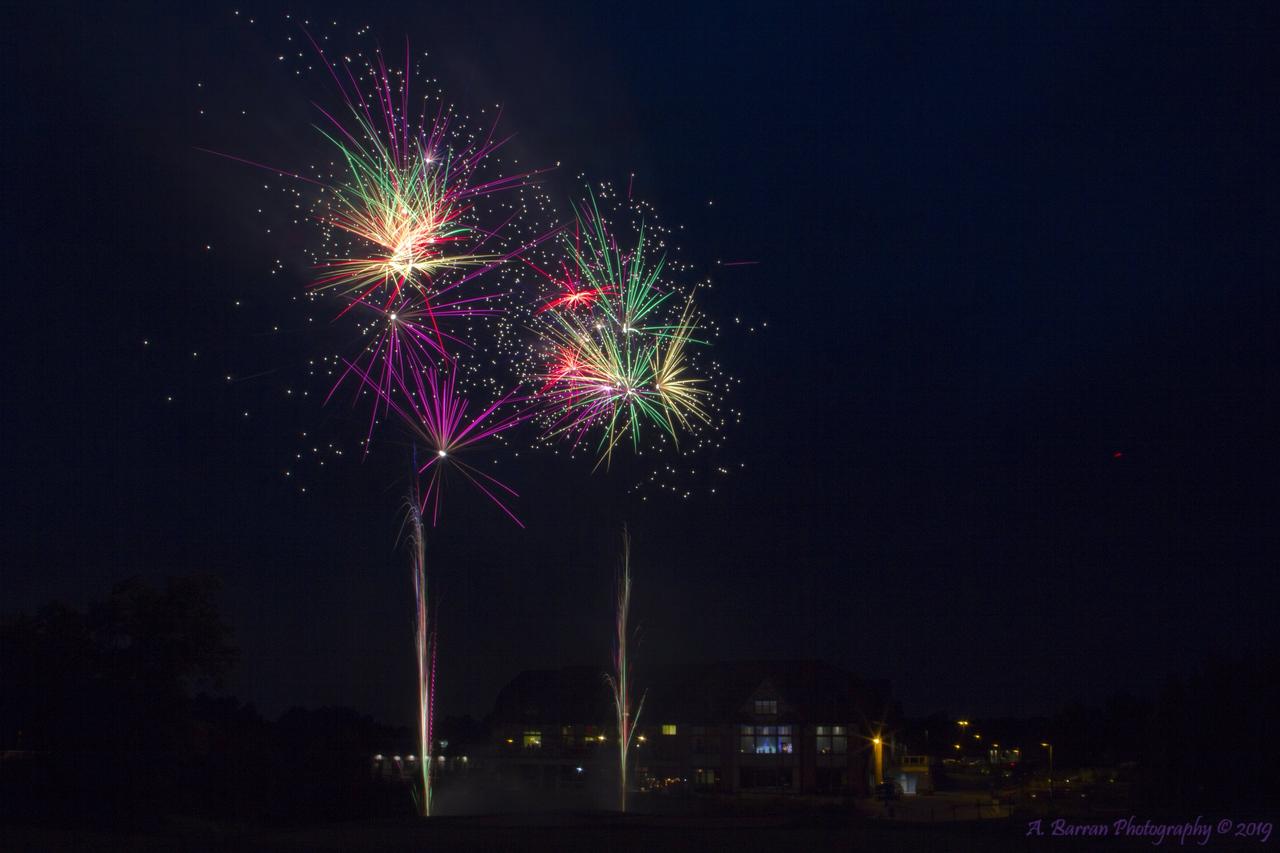 Find your dream team with WeddingWire's wedding venue and wedding vendor directories »