11 Table Centerpiece Ideas for Every Style of Wedding
Ready to start working on the table centerpieces for your wedding? Here's a bit of inspo for every theme and style of celebration.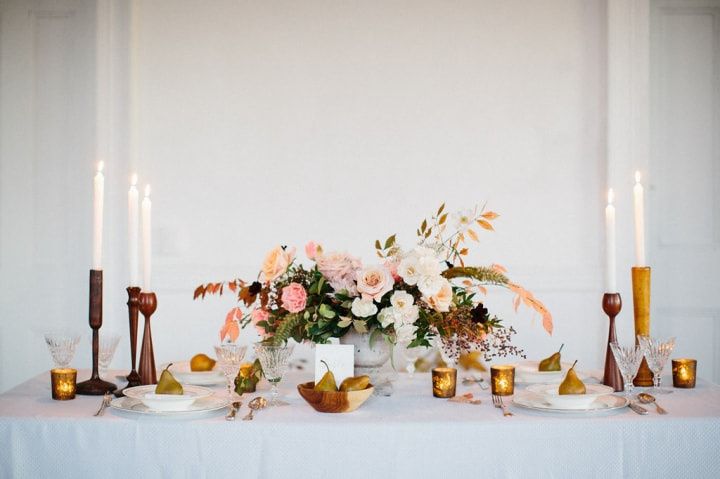 Table centerpieces are what make your reception venue pop, so you'll want to sort yours out ASAP. Instead of asking your florist to craft basic bouquets for each and every spot, why not match your arrangements to your wedding theme? We've created this handy little inspo guide to help you create the perfect table centerpieces for your wedding style.
Here are table centrepiece ideas for every type of wedding.
Elegant
If you're going with an elegant theme for your wedding reception, you'll need some glamorous centerpieces to match. We suggest going with larger bouquets and choosing metallic vessels with a bit of height (like these candelabra-style vases) to make your arrangements ultra grand.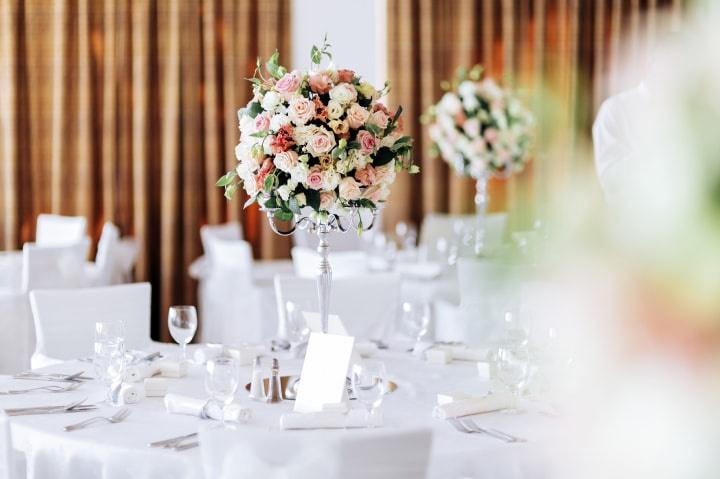 Vintage
Head out to your local thrift store or flea market to stock up on goodies for your vintage wedding centerpieces. Bits and bobs like old books, apothecary vases and figurines make for awesome additions to any old fashioned tablescape. So far as flowers are concerned, we suggest going with a smaller bouquet to let the other accessories shine.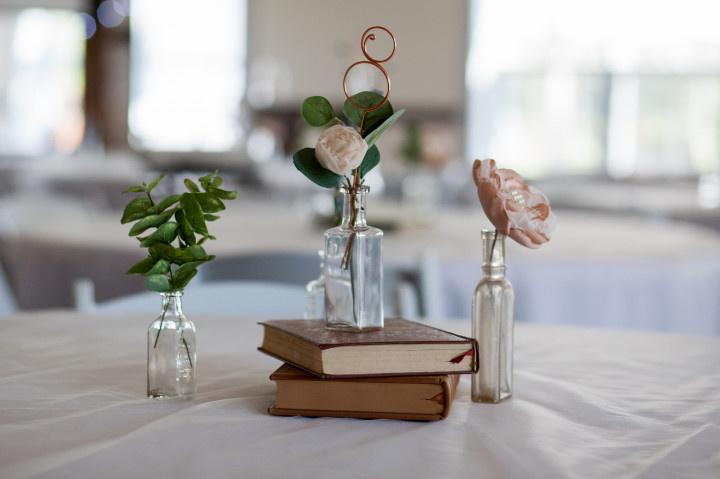 Boho
Infuse your table centerpieces with boho vibes by going for dramatic, rich coloured blooms and plenty of greenery. You'll want equally luxurious vessels, so opt for something like goblet-style compote vases or trophy vases in copper, gold or another metallic hue.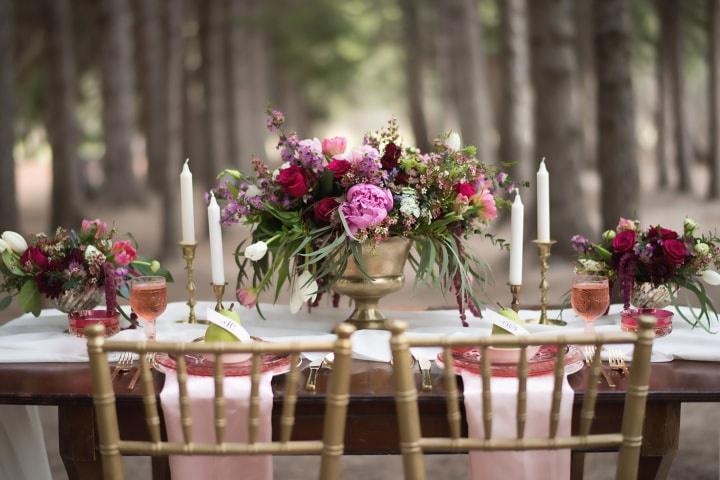 Minimalist
Go the sweet and simple route and don't make your table centerpieces too bulky - sometimes less really is more. You can use just about any vase style for minimalist arrangements, so the world's your oyster here.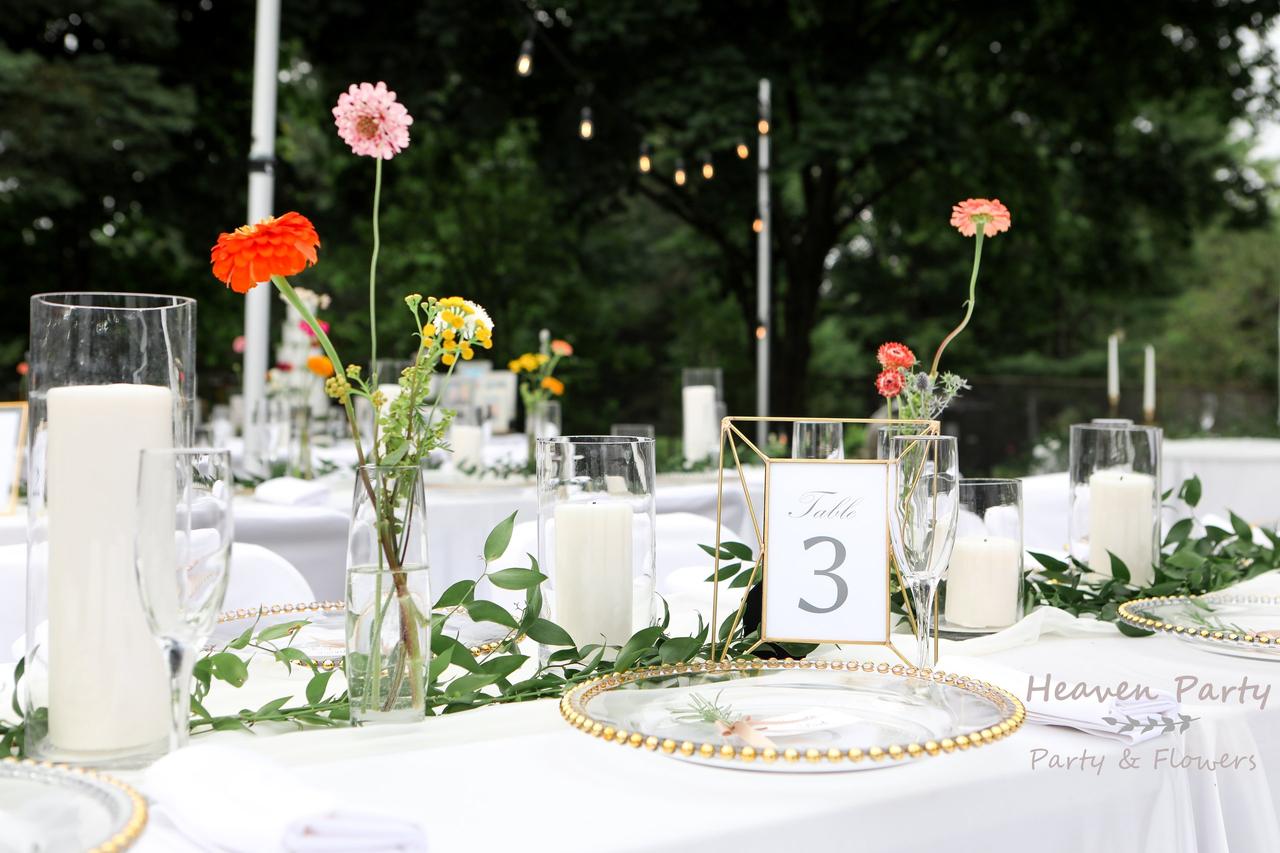 Rustic
Looking for a simple DIY project that'll take your rustic wedding centerpieces to the next level? Collect old cans and paint them to fit the colour scheme of your big day. Stuff them with a bouquet of colourful wildflowers and - ta-da! - you've got some truly photo-worthy centerpieces.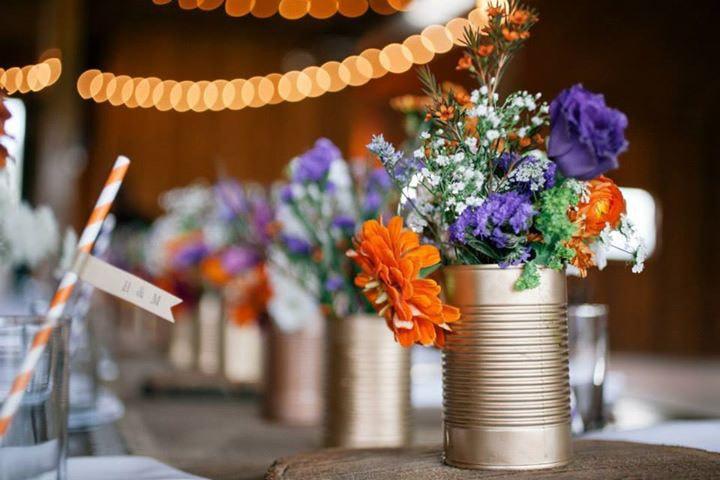 Whimsical
If you're looking to make your table centerpieces truly unique, forget about flowers - follow this couples' lead and add little fish tanks and candles surrounded by colourful rocks to your tables. P.S. if you're not up for taking care of real critters, go with faux fish instead - they can look just as awesome.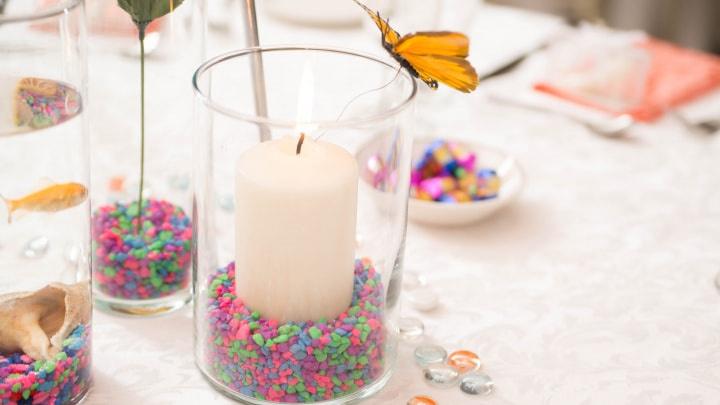 Modern
Give your wedding centerpieces a modern edge by skipping the standard vases filled with flowers and going with terrariums instead. If you think yours need a little more oomph, surround them with candles or marquee letters for a little extra somethin' somethin'.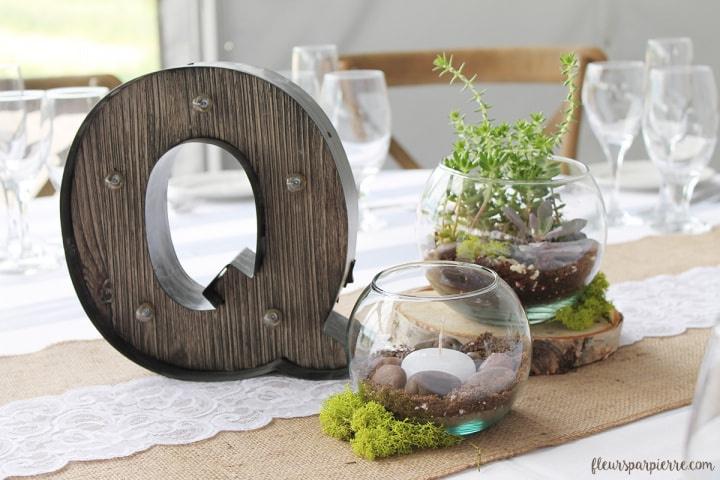 Classic
Go for that tried and true wedding centerpiece look by adding simple bouquets without any bells and whistles to your tables (flowers don't actually need any added accessories to look awesome). Traditional table centerpiece vessels like glass bud vases and column vases work best for this style.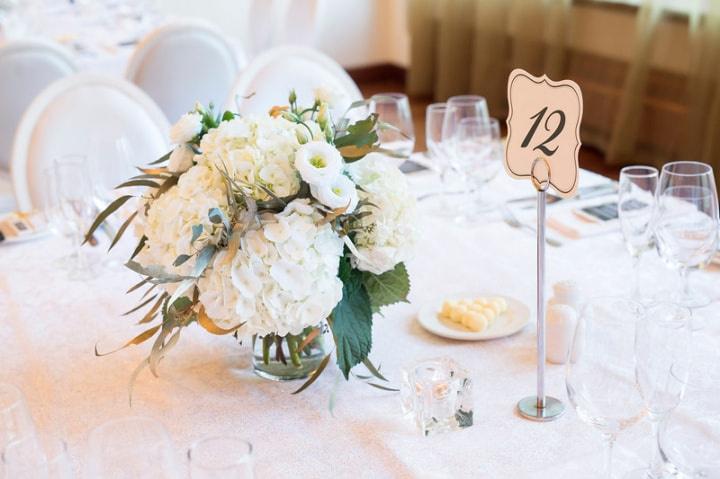 Garden
Create natural arrangements of seasonal blooms for an outdoor wedding in a garden or backyard. For long tables, use a galvanized steel trough for a long and low style. Alternatively, you can put long stem flowers in pails for a casual, fresh-cut look.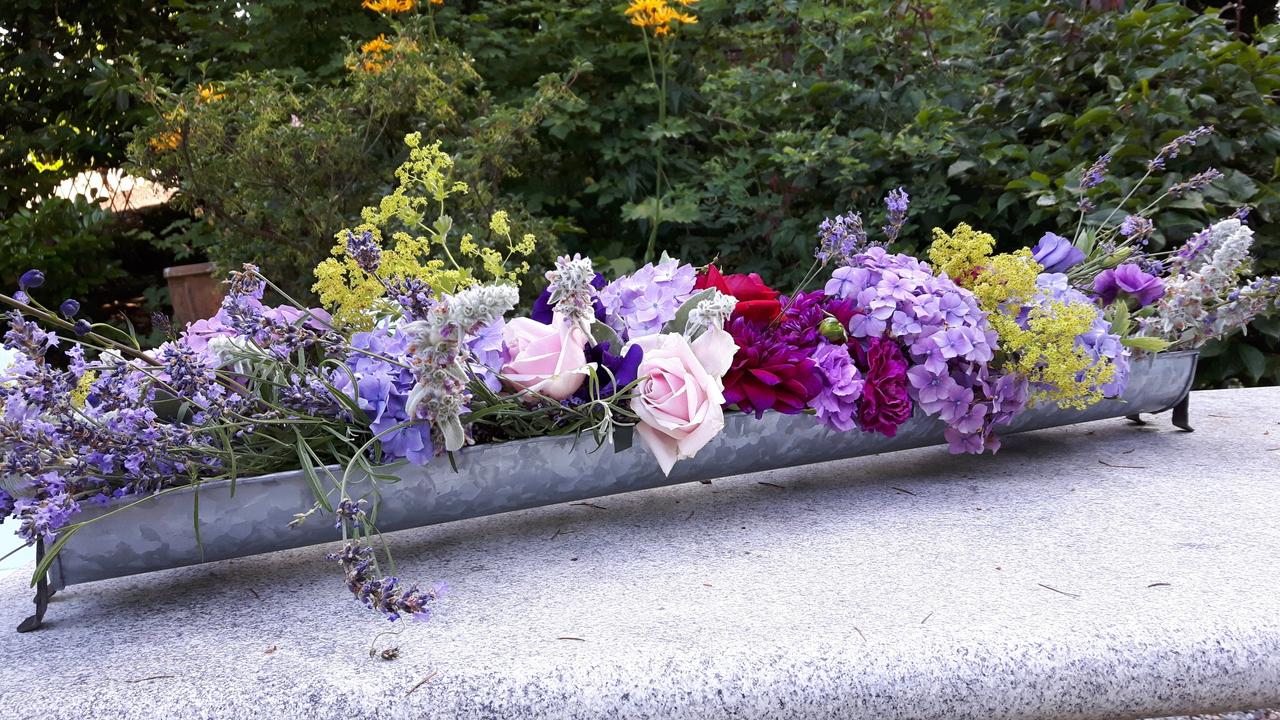 Industrial Chic
If you've chosen an industrial chic wedding venue with sky-high ceilings, elevate your florals using tall stands or suspend arrangements from the ceiling for eye-catching decor.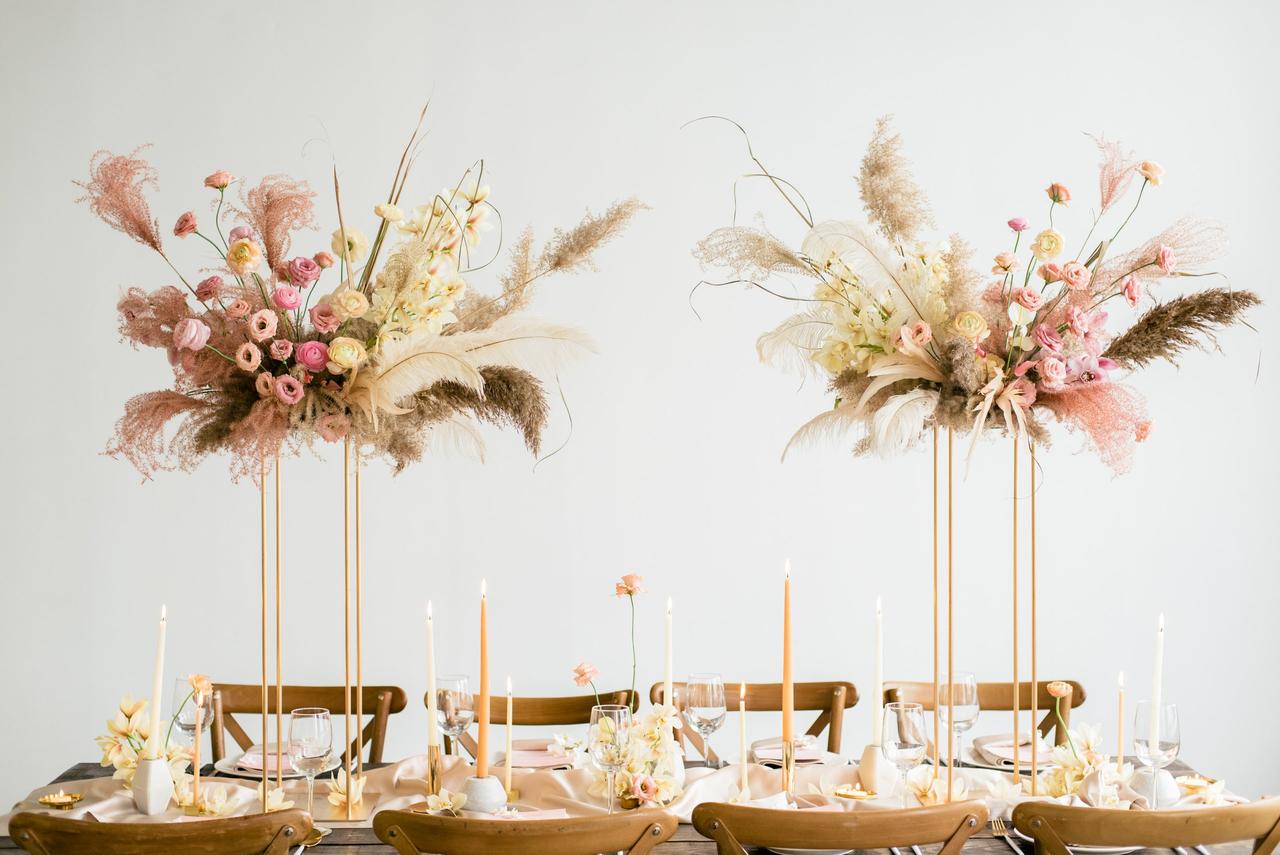 Tropical
Planning for tropical vibes on your big day? You can just go with a variety of exotic green leaves, or punch it up with some vibrant colourful flowers. Pineapples and cacti are also fun additions.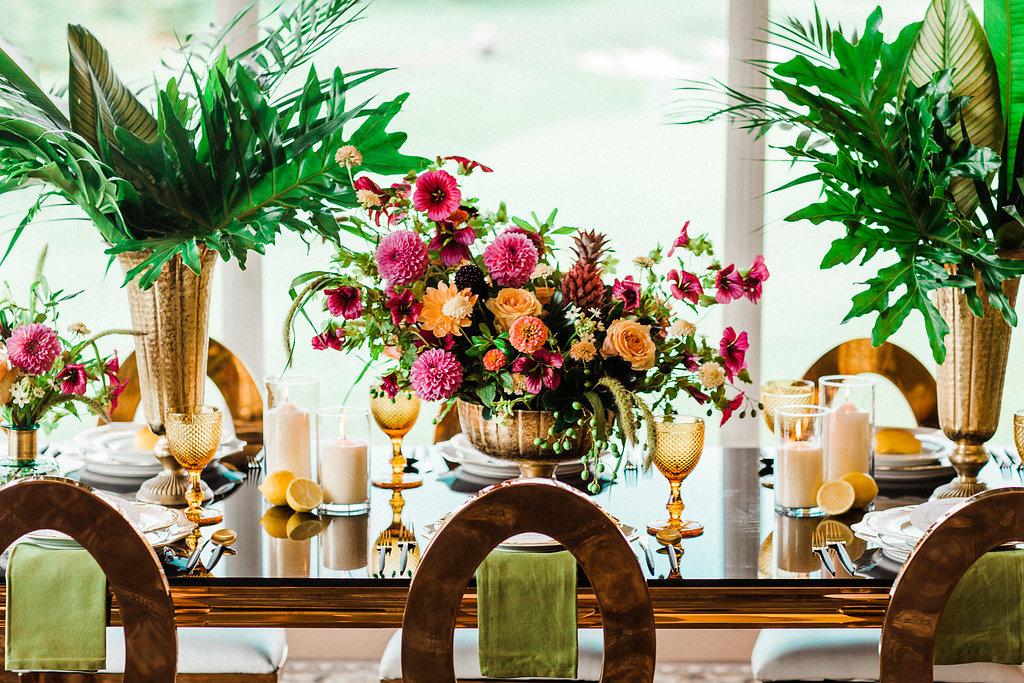 Find wedding decorations and florists on WeddingWire »