9 Vase Alternatives Worthy of Your Rustic Wedding Centerpieces
Working on creating some dreamy tablescapes? You're going to need the perfect rustic wedding centerpiece vessels to finish 'em off.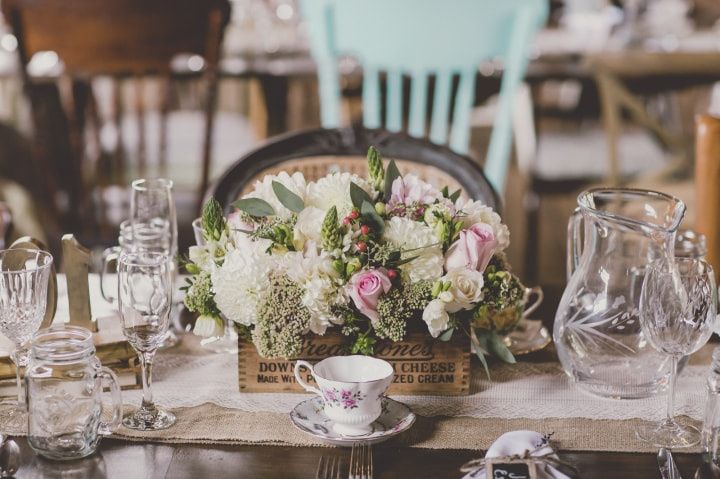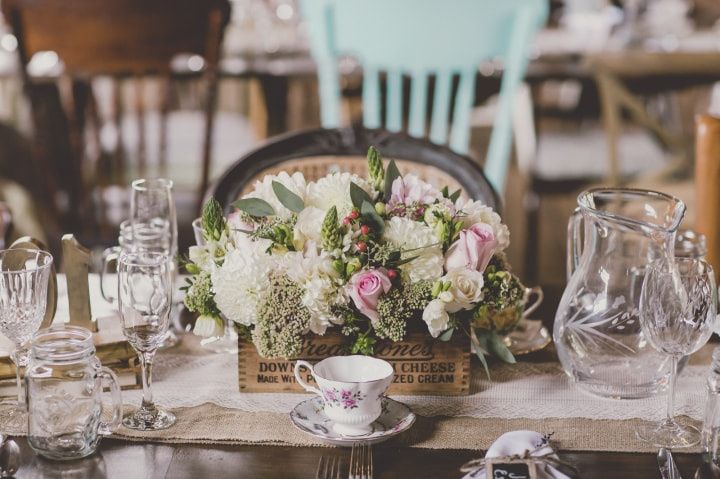 Your rustic wedding centerpieces will be the highlight of your reception tables, so everything about them needs to be on point. While you've probably put a lot of thought into what flowers and greenery you'll be using in yours, you may not have considered what centerpiece vessels you'll be putting your arrangements in. Yes, simple vases can look amazing, but if you want to infuse your centerpieces with a bit of shabby chic flare, why not try one of these options?
Here are a few stunning alternative vases for your rustic wedding centerpieces.
Crates
Wooden crates make for a great vessel for arrangements set on a rectangular table. Choose a wood finish to match your flowers and rustic chic wedding table design or use crates with printed graphics to add some extra personality and interest (pictured above). You can usually find them at vintage event rental shops, on Etsy or at your local flea market.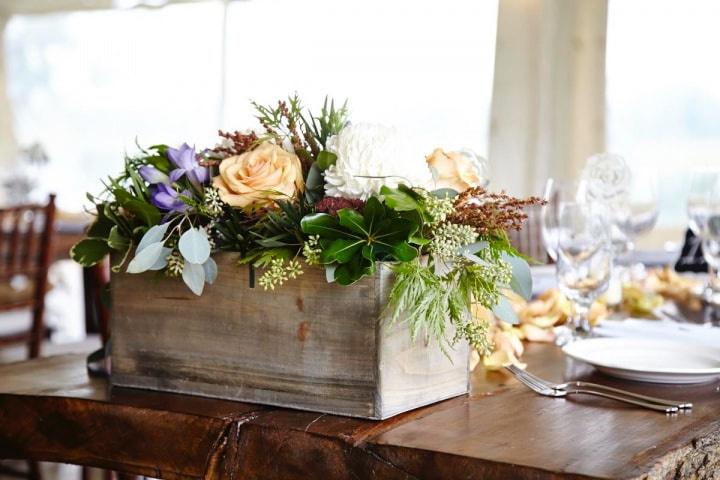 Mason jars
Mason jars are pretty much mandatory for rustic chic weddings. They make for amazing drinking glasses, aisle markers, light fixtures, favour packages, candle holders and, of course, centerpieces. While the plain 'ol jars look stunning on their own, consider sprucing yours up by painting them or adding a ribbon that matches your big day's colour scheme.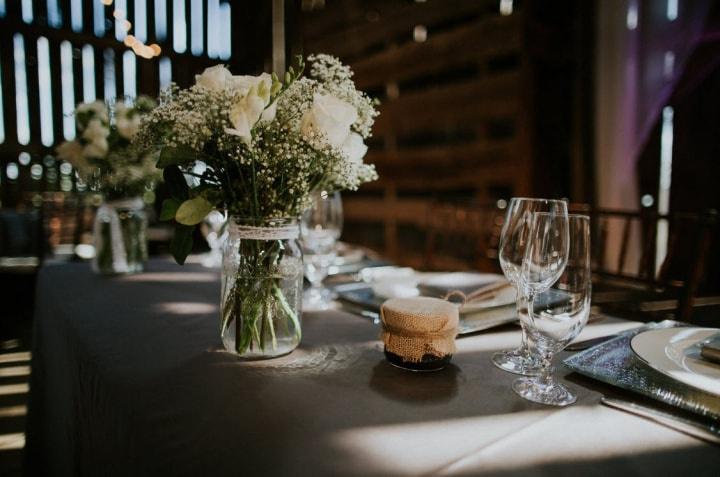 Lightbulbs
Using lightbulbs for your rustic wedding centerpieces is quite a bright idea (get it?). They're the perfect vessels for smaller bouquets and can make even the simplest arrangements pop. Add in a few pieces of baby's breath and a couple of wildflowers and you'll have some cute 'n' custom 'grammable arrangements on your hands.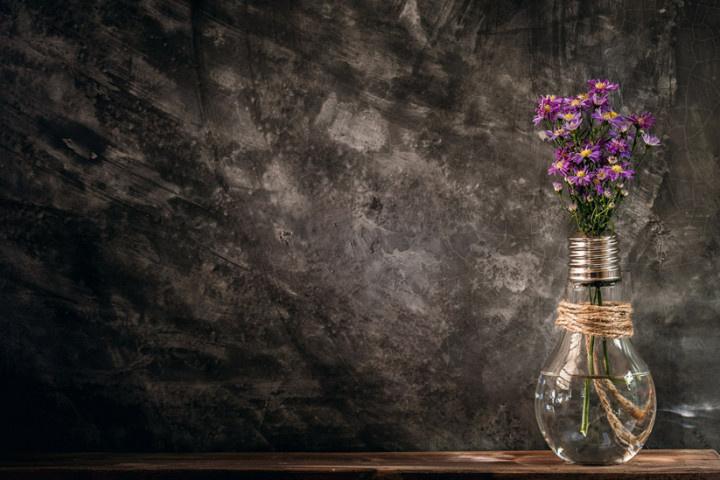 Pots
Potted plants are the easiest rustic wedding centerpieces in the book and look great on a tablescape. You can buy them ready-to-use, so you won't have to put a ton of time and effort into making them wedding-worthy with decorative bits and bobs (yay!). Pro tip: these can double as your wedding favours, if you're trying to save a few extra bucks.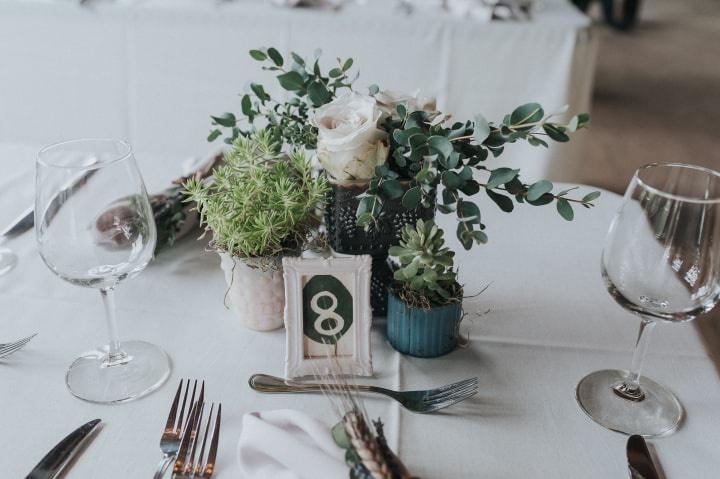 Bottles
If you're trying to make your event as eco-friendly as possible, do a bit of recycling when making your rustic wedding centerpieces. Collect all the extra bottles from your pre-wedding parties and turn them into pretty little vessels for your flowers. To make them picture-perfect you'll want to remove the labels and maybe fancy them up with a coat of paint, some sparkles and/or a few decorative baubles.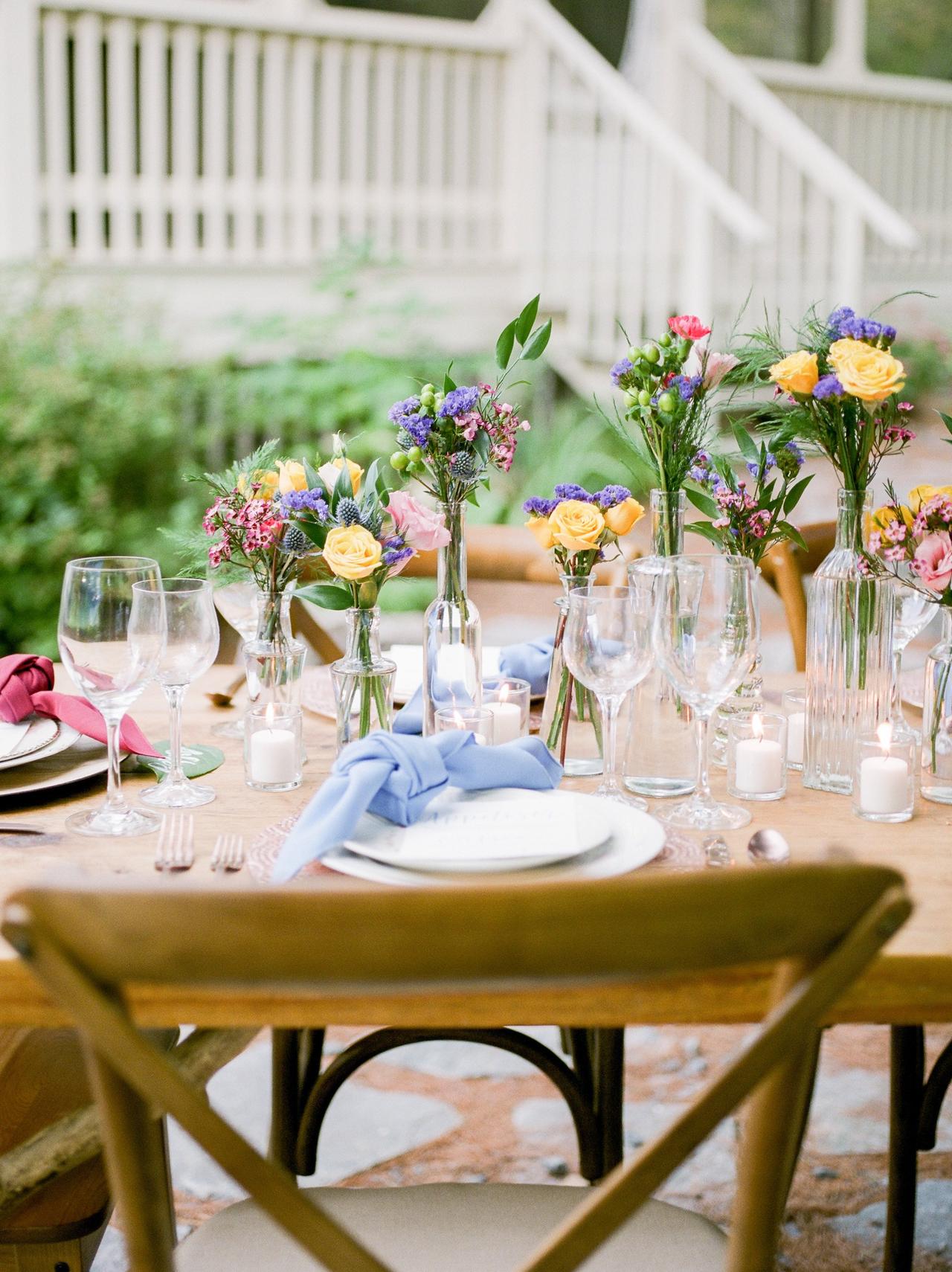 Jugs
If your arrangements err on the voluminous side, you'll probably need something larger than a bottle or light bulb to hold your blooms. One awesome option is vintage jugs. You can normally find these for budget-friendly prices at garage sales, flea markets and thrift stores, so plan a few outings with your S.O. or besties and get to hunting. Remember, they don't need to all look the same, the mixed and matched look is so in right now.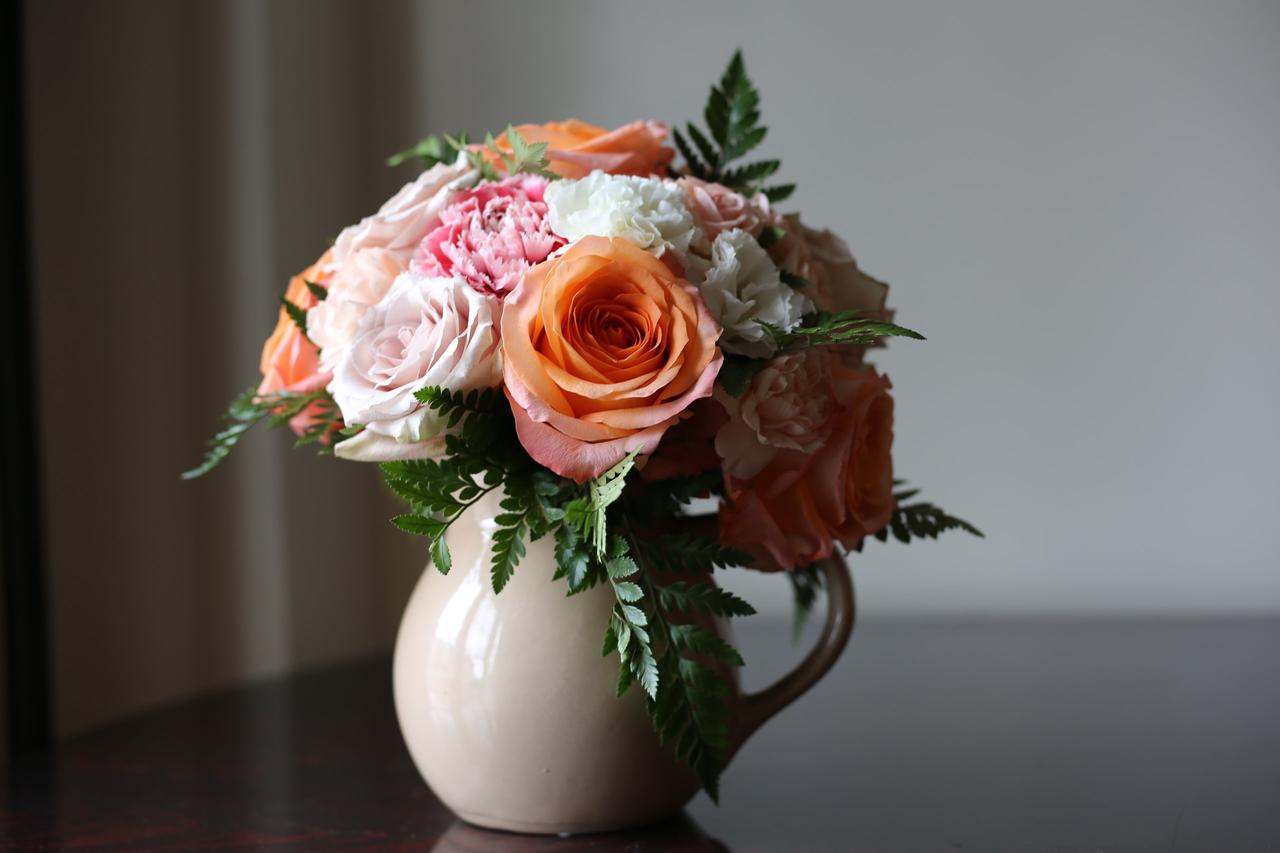 Pails
Galvanized steel pails and planters come in a variety of sizes. You can find them at flea markets for an eclectic combination or Ikea for a more consistent look. They are the ideal vessel for a casual arrangement of stems that have that freshly picked, flower stall lool making them a good choice for a farm or garden wedding.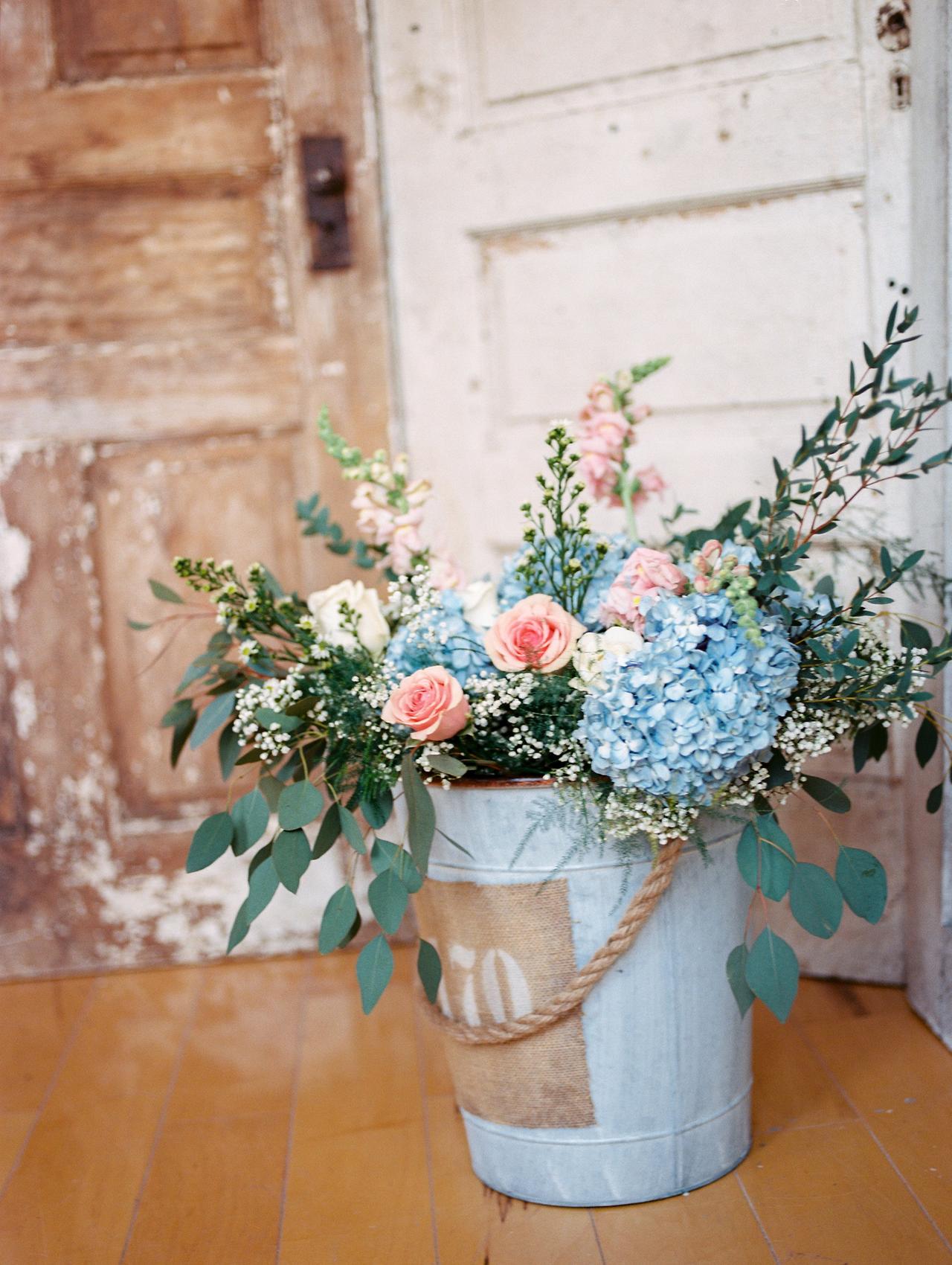 Antlers
If you're hosting your wedding at a lodge, in a forest or at a mountain wedding venue, then here's a unique rustic centerpiece. This florist nestled the arrangement in the middle of a pair of antlers. The soft pink and coral roses paired with the neutral colour of the antlers create a romantic, unexpected combination.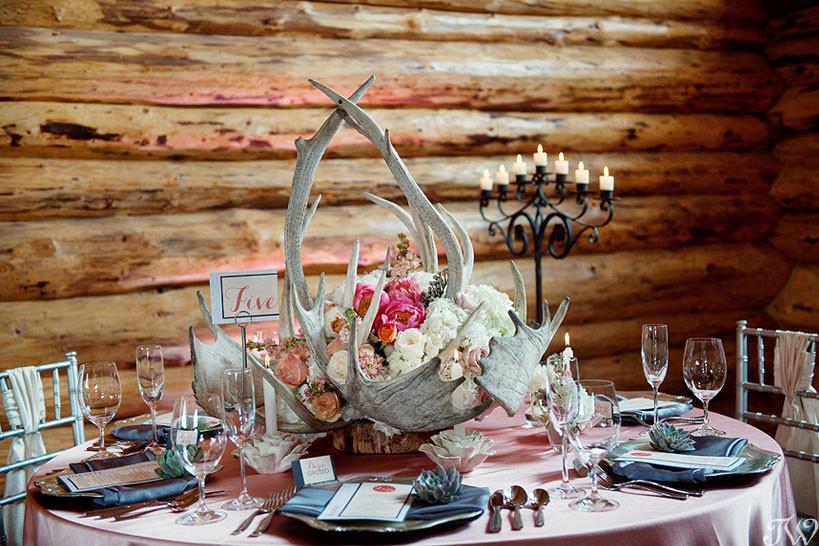 Driftwood
Similar to the antlers, but perhaps better suited to a beach or cottage wedding, we love the use of this ornate piece of driftwood as the base for a floral arrangement.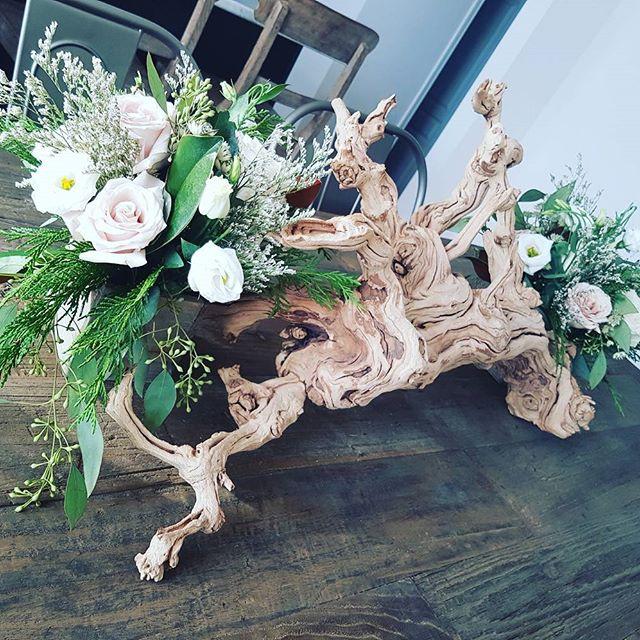 Find wedding decorations, florists and event rentals on WeddingWire »