The Anatomy of a Wedding Table Setting
Ready to learn all the ABCs of wedding table settings? Here's a crash course to get you in the know.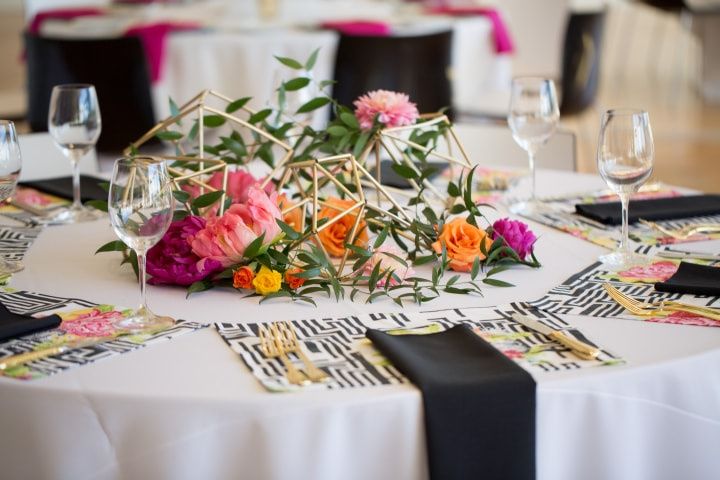 Putting your wedding table settings together is a touch more complex than dressing up your dining room for a family meal. While you may know the basics - like where each piece of cutlery goes - you may not have thought too deeply about chargers, table runners and what type of chairs to use. We've broken down the basics so that you know what you're in for.
Here's what you need to style your wedding tables.
Linens
Consider linens - you know, tablecloths, table runners, napkins and the like - the base of your wedding table settings. They take up the most surface area and are what all the other bits and bob are placed atop of. When choosing yours you'll want to keep your colour scheme in mind. If you don't want to go with a bold jewel tone or bright pastel, neutrals are always a safe bet. Also, don't be afraid to play around with patterns and textures - there are so many awesome options to choose from.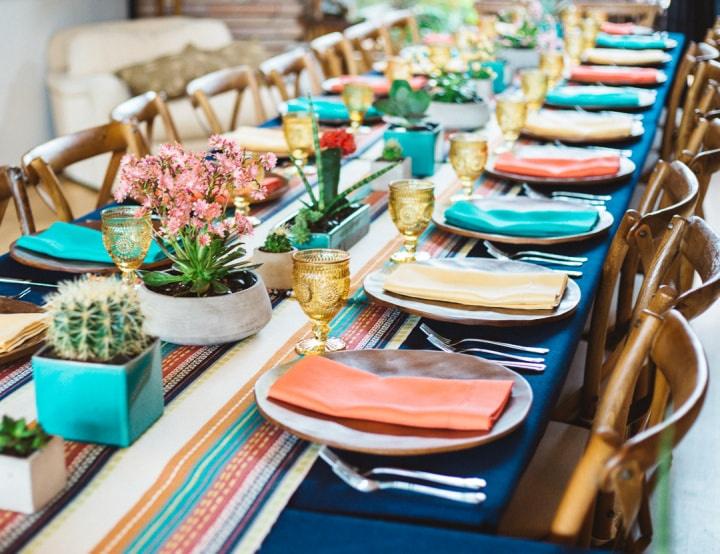 Place settings
Now it's time to build on your base by adding chargers, plates, glasses and flatware. Oftentimes venues will have these at the ready, so you won't have to go out and hunt for your own. However, if you want to match them to your colour scheme or style to a T, you may have to do the work yourself and rent them.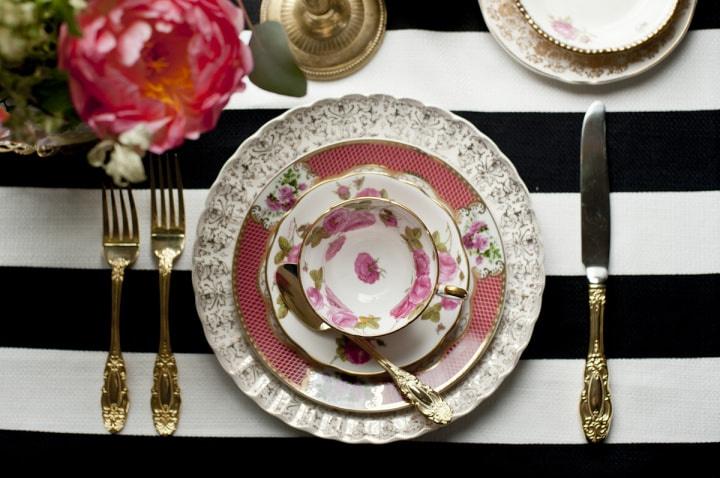 Stationery
When you think of wedding stationery, your mind probably automatically goes to invitations, RSVPs and enclosures, but there are a few you'll want to order for your wedding table settings, too - namely place cards (or escort cards), table names (or numbers) and menus. These will keep your guests from wandering around aimlessly looking for their seats and grilling you with questions on the night's meal, making them essential.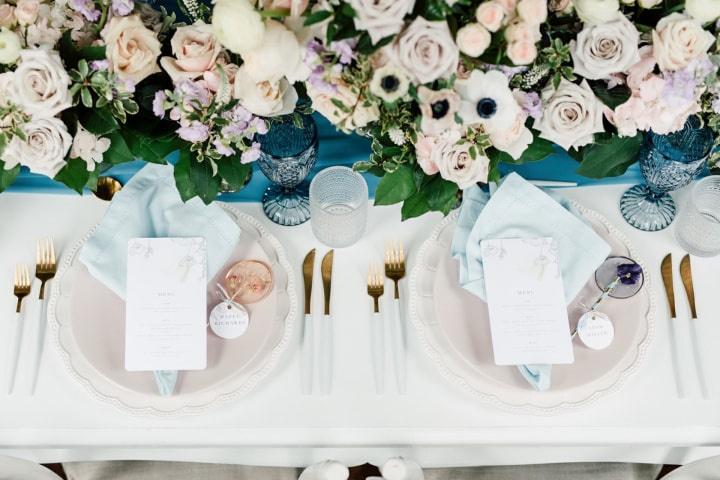 Centerpieces
Centerpieces are your tables' most important accessories. While many couples choose to go the traditional route and fill their vessels with blooms and greenery, that's definitely not the only option out there. Consider swapping in flowers for branches, beads, feathers or origami for something affordable and eye-catching.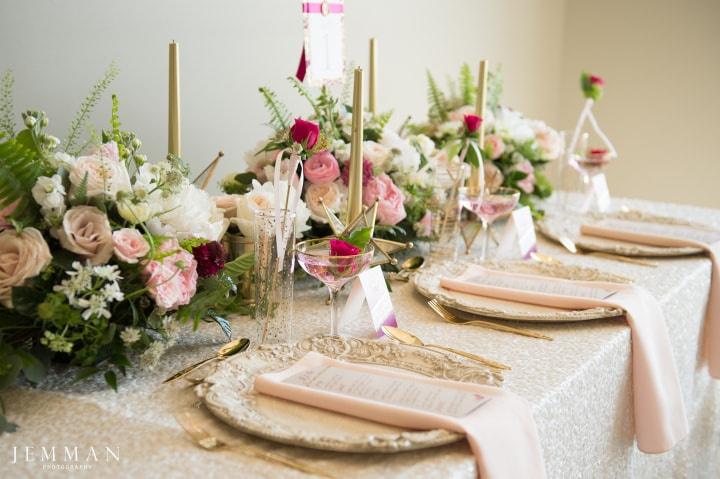 Chairs
Your guests are going to need somewhere to sit, so don't forget about the chairs. Fan favourites include folding chairs, chiavari chairs and x-back chairs (among others). If you want to stray from the status quo, we love the idea of using pillow or poufs in their place - they're both comfortable and affordable.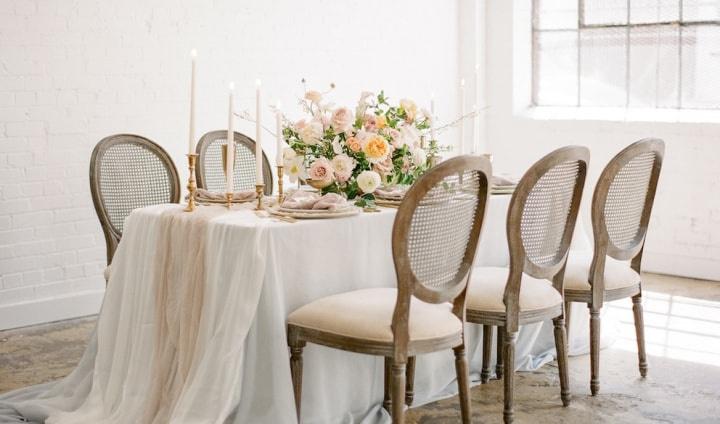 Favours
Favours don't always get a spot on the table, but if you're not keeping yours by the exit, it's a solid option (providing they're not too bulky). Place them beside your guests' place cards or on top of their plates so that they see their pint-sized surprise when they sit down for dinner.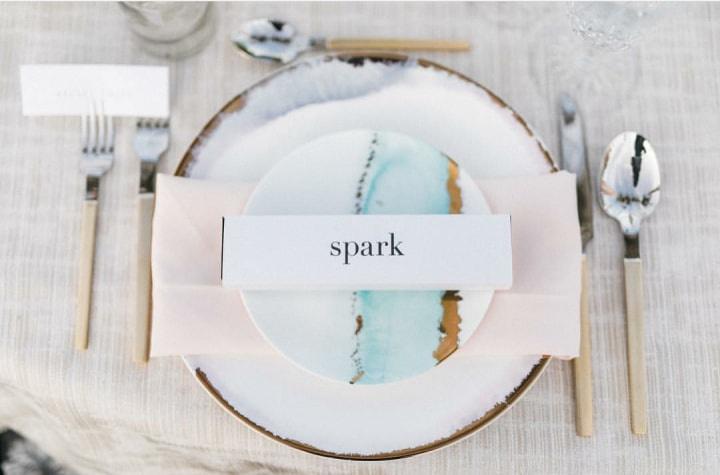 Extras
Does something still feel like it's missing from your wedding table settings? Well, you may want to add a few extra details to make them pop even more. Popular decorations include candles, bling-filled vases and confetti, but the world is really your oyster with this one.