Your Guide to Wedding Reception Linens
Don't know a thing about chair sashes and table skirts? You'll be a seasoned pro after reading this rundown.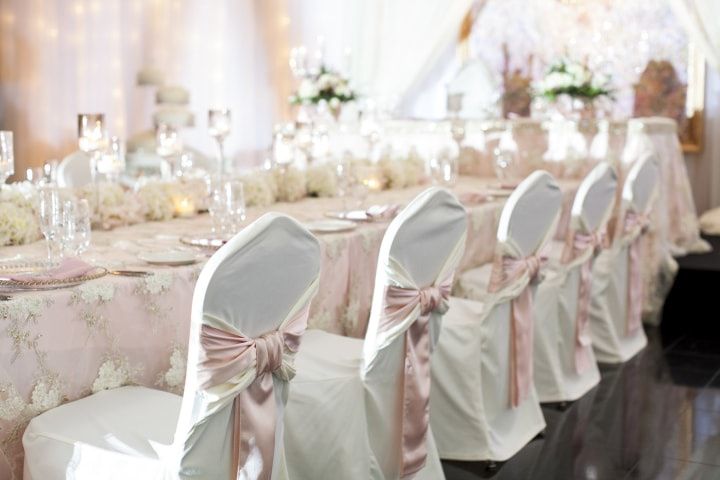 Your wedding tables and chairs probably need a little help being turned from drab to fab - and that's where linens come into play. Tablecloths, runners, chair covers and the like can play a big role beautifying your tables, so finding the right ones is necessary. While you don't need to invest in each and every one of these linens, adding a few may be just what your wedding decor calls for.
Here are the linens you may need for your reception.
Tablecloths
Let's start off with the most obvious linen of the bunch: tablecloths. While many couples opt for plain white tablecloths, this is a great place to use your wedding colours or incorporate texture into your tables. Think about making a statement with this linen and going for something a little different (if your budget allows).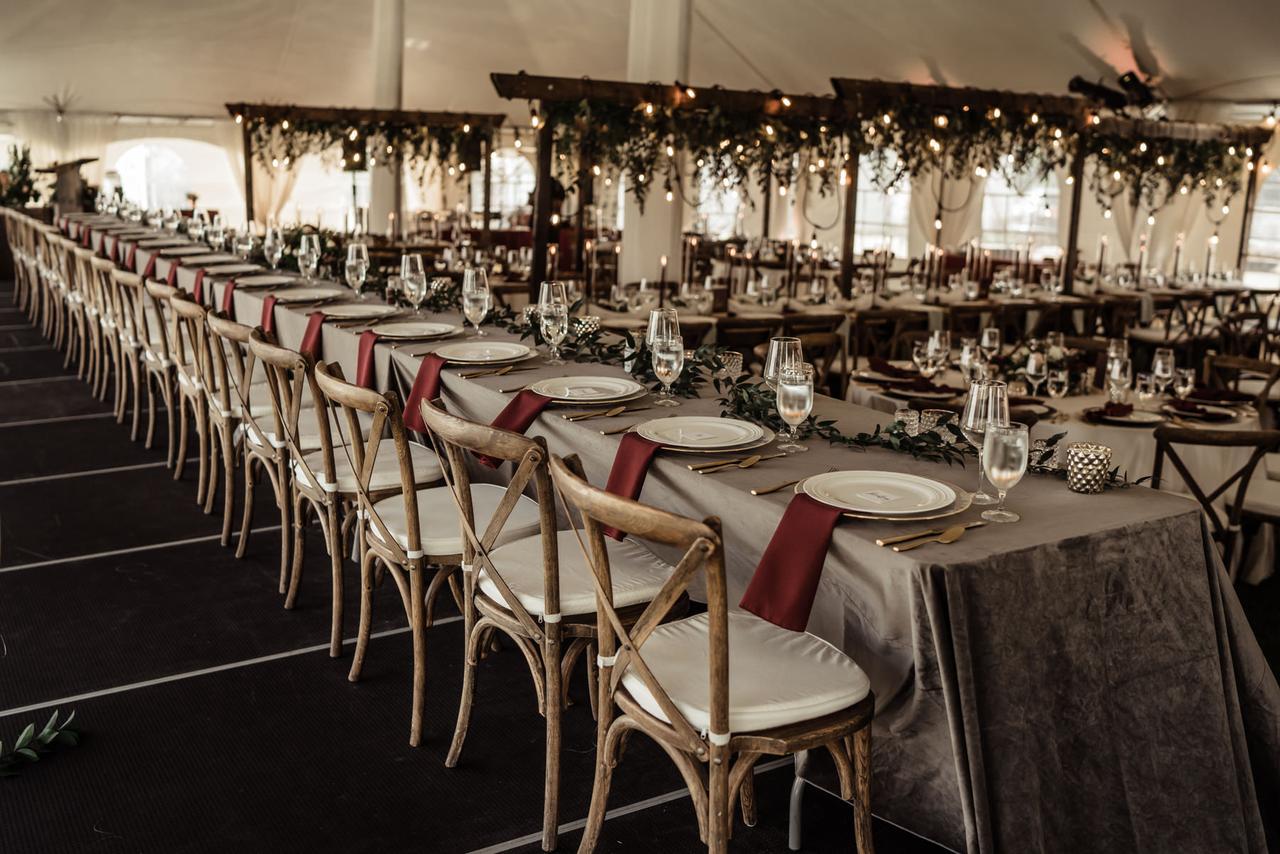 Table Runners
A good table runner makes all the difference when it comes to table design. If you want yours to really pack a punch, consider using a bold coloured or patterned runner against a plain tablecloth or wood harvest table. Pro tip: you can make runners out of just about anything - from macrame to bedazzled cloth - so use your imagination and get creative.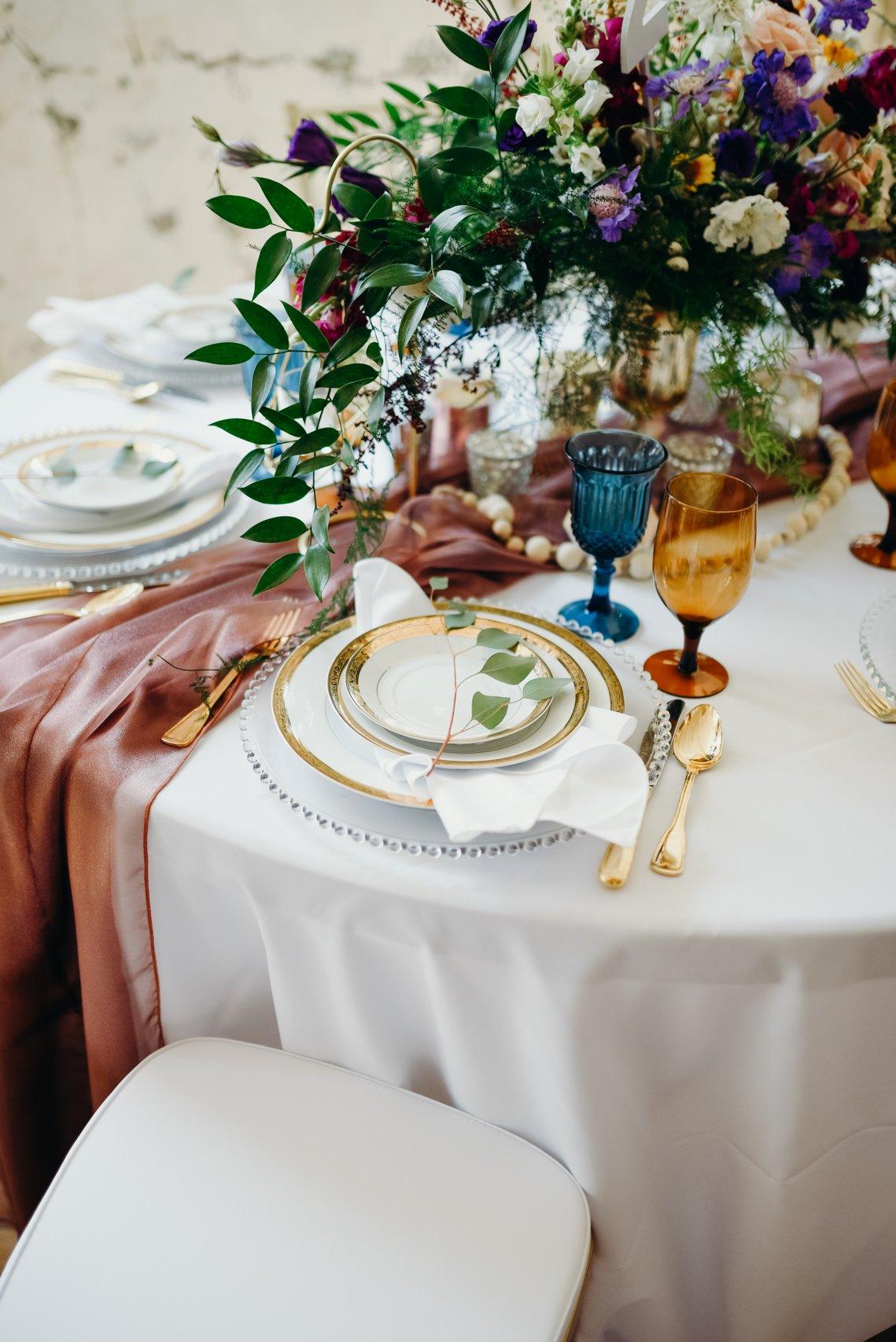 Table Skirts
Table skirts are a little bit different than tablecloths, they only conceal the front and sides of a table, not the top. These are especially popular for buffet tables, welcome tables, head tables and sweetheart tables, because they add a bit of extra oomph. Feel free to play around with textures and patterns - you may be able to invest a little more in these since they won't be used on every single table.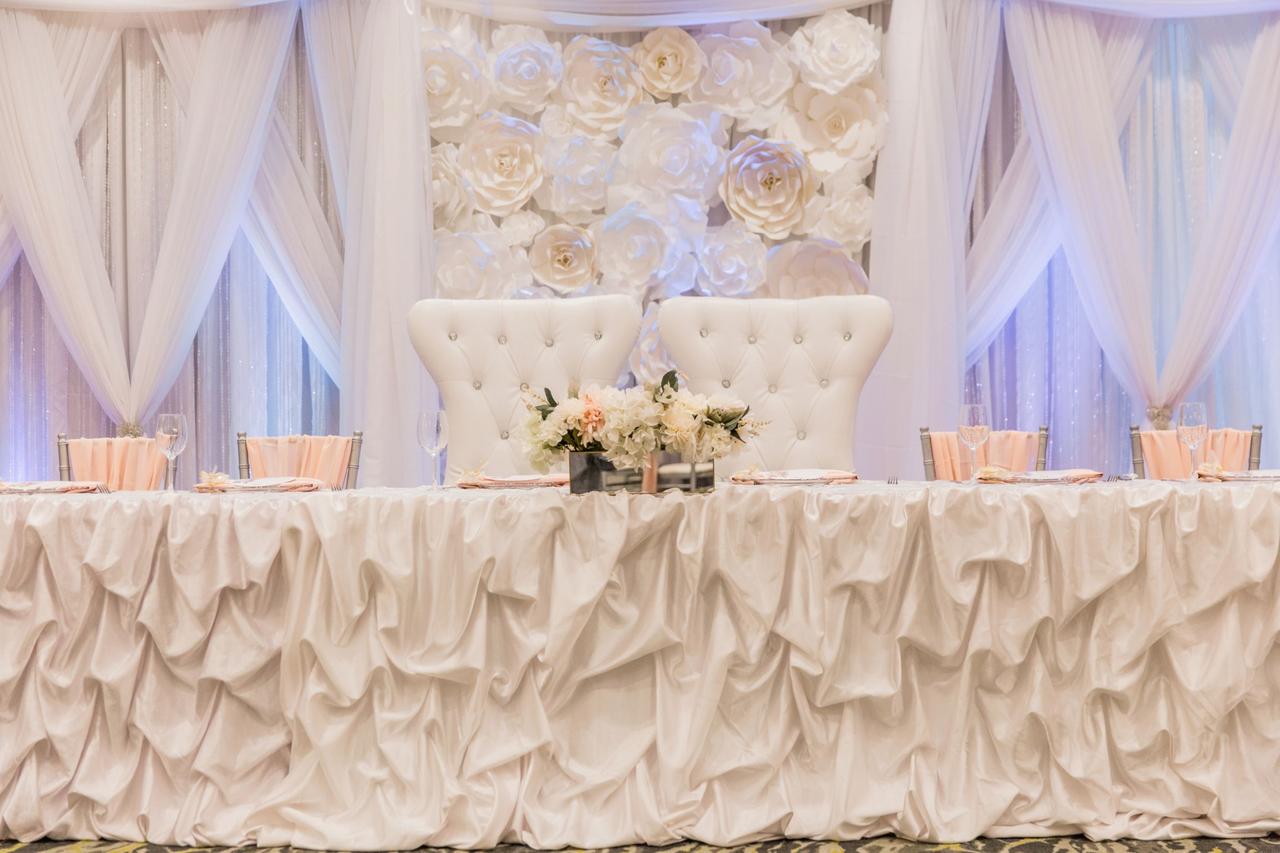 Napkins
You probably want to give your guests something a little more elegant than paper towel to keep themselves clean during dinner, so invest in some napkins. This is a great place to play around with more adventurous patterns and colour, since it's one of the smaller details. If you're looking to go above beyond, consider stamping them with your monogram.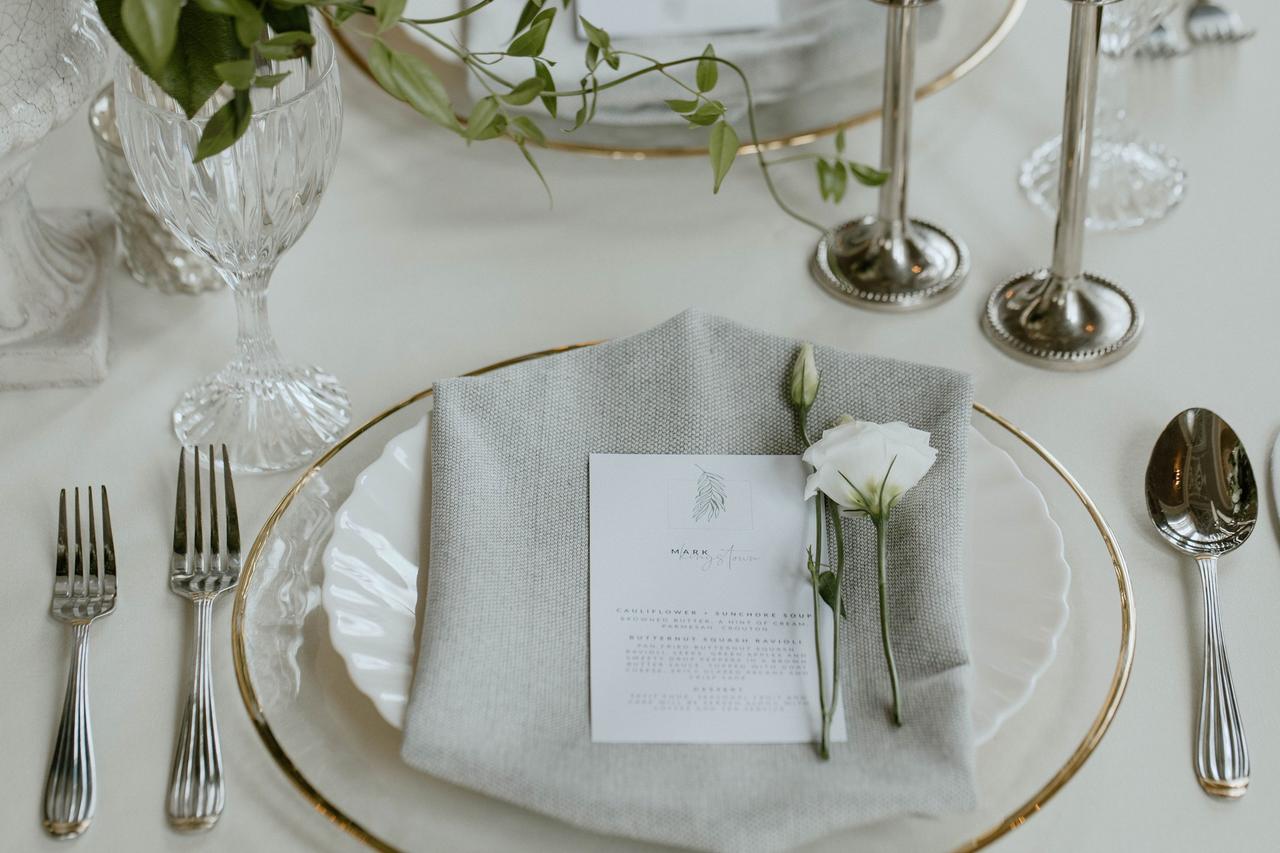 Chair Covers
If your chairs are a little lacklustre, consider renting some covers to spruce them up. These slide over the tops of your chairs, concealing the back, seat and, sometimes, the legs. They can be used to cover up less-than-impressive seats and to add a pop of colour to a more neutral tablescape.
Chair Sashes
Want to pretty up your chairs even more? Add some sashes! These are pieces of material that are wrapped around the back of the chair for decorative purposes. They're especially useful if you've gone for a simpler seating style, like folding chairs. They can be interwoven with flowers and greenery, tied into bows or elaborately knotted, depending on what look you're going for. If you don't want to rent them for all of your guests - that can get pricey if you've invited hundreds of people - you can always just add them to the happy couple's chairs or the chairs at the head table.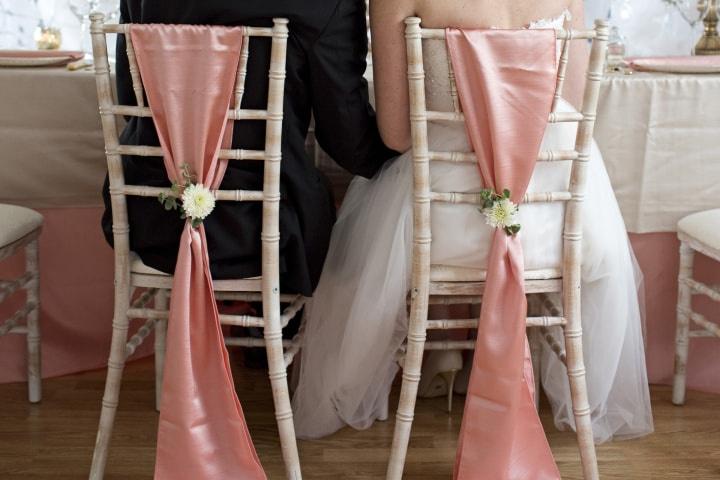 Find event rentals in your area on WeddingWire »