How to Create a Wedding Monogram
Want to personalize all your wedding's bits and bobs? Create a custom wedding monogram to brand your stationery and decor with your initials.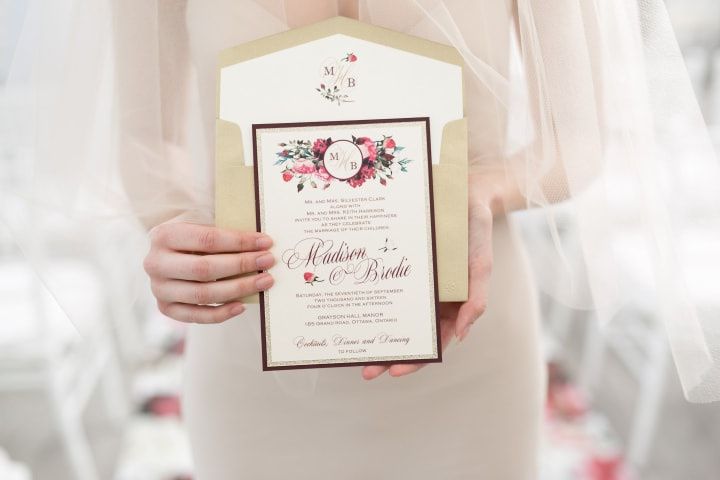 A wedding monogram is a great way to give your wedding decor that extra bit of personalization, so making one is a must. While the process of creating the perfect design is far from tough, you'll want to make sure you cover all the bases. From choosing your lettering to selecting where it should be stamped, this is everything you need to know.
Here are some tips on creating your wedding monogram.
Letters
The first step to creating your wedding monogram is choosing the letters. So which ones should you go with? Many couples opt to use the first initial of each of their names. So, for example, if your names are Justin and Sophie, your monogram would include the letters J and S. If you'll be sharing the same last name or hyphenating your names you may also want to tack on the initial(s) of your new surname, too. We suggest trying out a few different options to figure out what works best. Pro tip: get started using WeddingWire's monogram generator tool.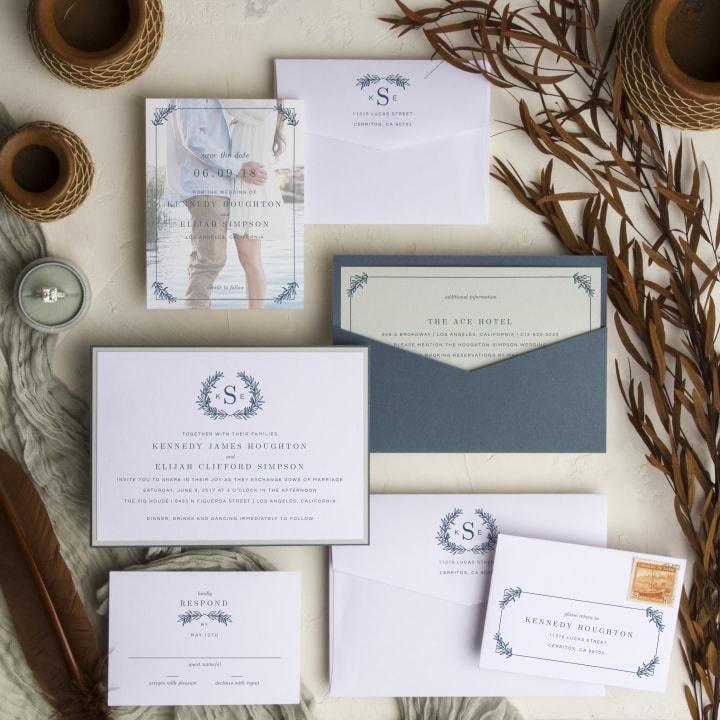 Fonts
Wedding monograms come in all fonts and sizes, so you've got plenty of options when it comes to making your own. The aim of the game is to create one that looks aesthetically appealing with the letters you've chosen. If your initials don't look amazing in flowery cursive, go with something tried and true like Helvetica. There are hundreds of thousands of fonts available on the internet and now's the time to sample them out. Word to the wise: Comic Sans is never an appropriate choice.
Wedding Style
Use your wedding style as your guiding light. Going with a rustic, down-home wedding? Maybe skip ultra-modern designs in favour of something with a bit of country chic charm. Different fonts and graphics will help you achieve the look you're going for, so don't be afraid to play around with the bevy of options out there.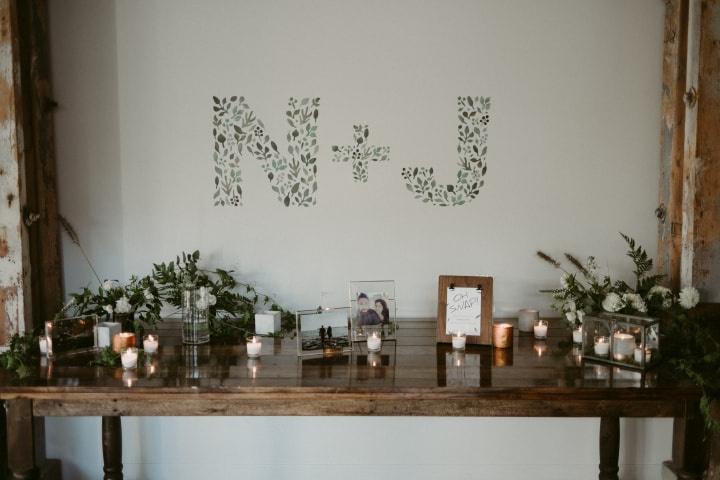 Colour Scheme
Choosing the colour scheme for your wedding monogram is easy, just stick with your wedding colours. This will ensure that all your decor and stationery looks cohesive. If you haven't nailed down your wedding colours just yet, opt for neutral tones or a monochromatic scheme.
Where to use it
Everywhere! Some couples use their wedding monogram sparingly, only adding it to their invitations, while others like to go all out with it. Need some suggestions? Look into incorporating that monogram into your save-the-dates, cake toppers, dance floor, gobo lighting and everything in between. Lucky for you, there are actually very few places a monogram doesn't work.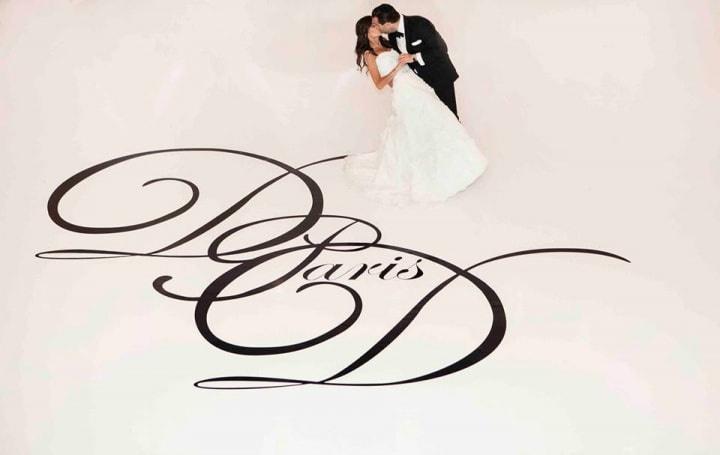 Search for wedding decorators, stationery designers and calligraphers on WeddingWire »