How to Decorate Your Sweetheart Table
Your sweetheart table should be the center of attention at your wedding reception. Here's how to give yours that extra oomph.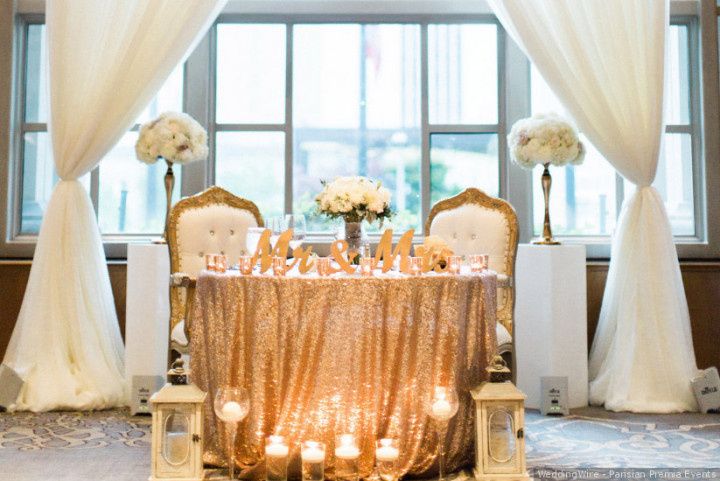 Your sweetheart table is the most important table at your wedding reception, so it should really stand out among the rest. Yes, you could match it to your guests', but where's the fun in that? Add a few extra florals, a jazzy tablecloth and a few other decorative elements to make yours super swoon-worthy.
Here's how to decorate your sweetheart table.
Consider alternative seating options
Just because all your guests are seated in plain old' folding chairs doesn't mean you have to be. Treat yourself to some luxurious (and comfortable) seating and go with a loveseat or sofa. Another great option is bringing in a pair of thrones so you feel like real royalty on your big day (perfect for anyone hosting a Disney-inspired wedding).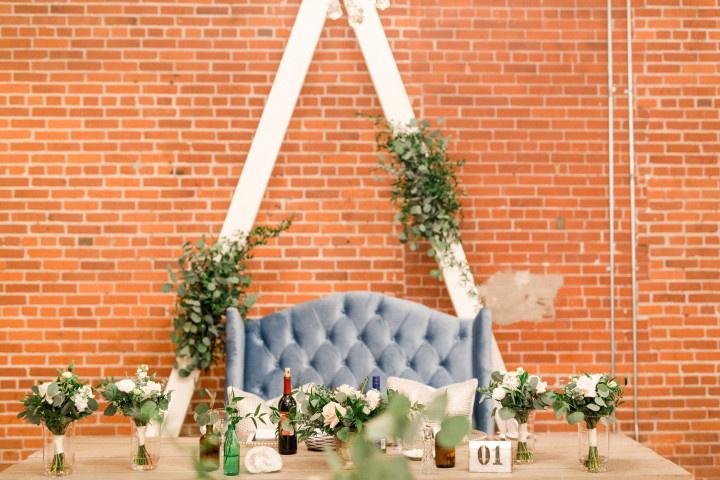 Choose linens that pop
You'll want to make your sweetheart table the center of attention, so give it that extra boost by adding some snazzy linens. Consider a sparkly or patterned tablecloth to make it stand out from the rest. Want to go that extra mile? Add a fun runner made of flowers, floral hoops or greenery to make your setup even more stunning.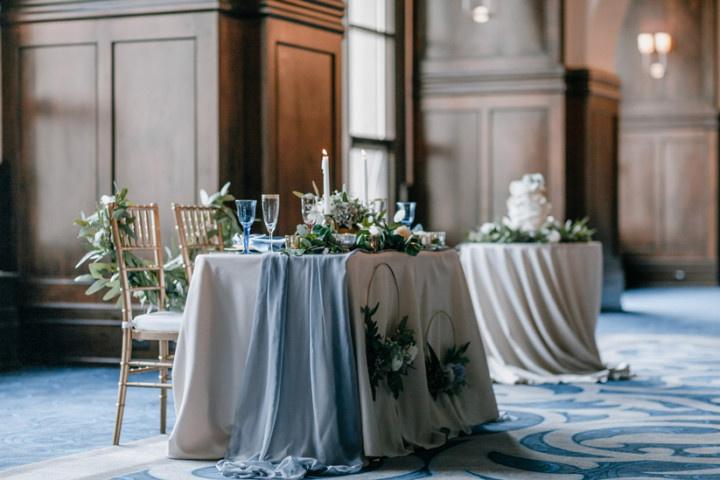 Light it up
Plant the spotlight firmly on your sweetheart table by illuminating it with a few extra lights. From marquee lights to candles, you've got plenty of options at your disposal. Note: make sure the style you choose fits your theme - candelabras work well for vintage affairs while fairy lights are the perfect decoration for more rustic affairs.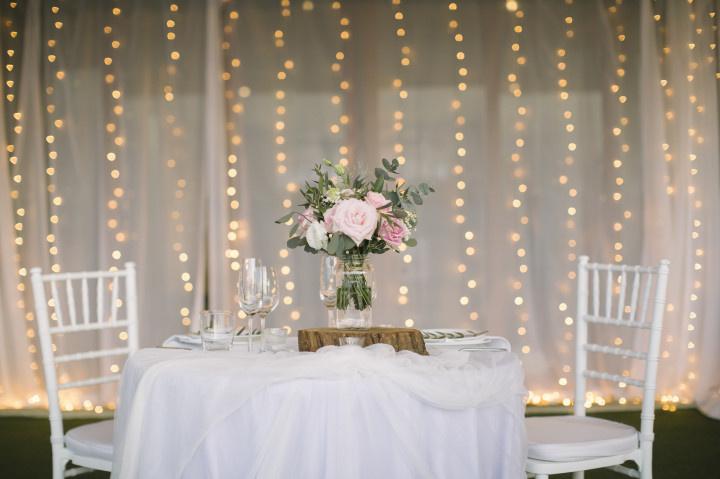 Add a backdrop
If you really want to draw attention to your table, give it a backdrop. Follow Kim and Kanye's lead with a floral backdrop or try something a little bit different. We love the idea of making this a DIY project and crafting a hand-decorated backdrop with your S.O. or a few of your wedding party members (this option will also save you a few loonies and toonies).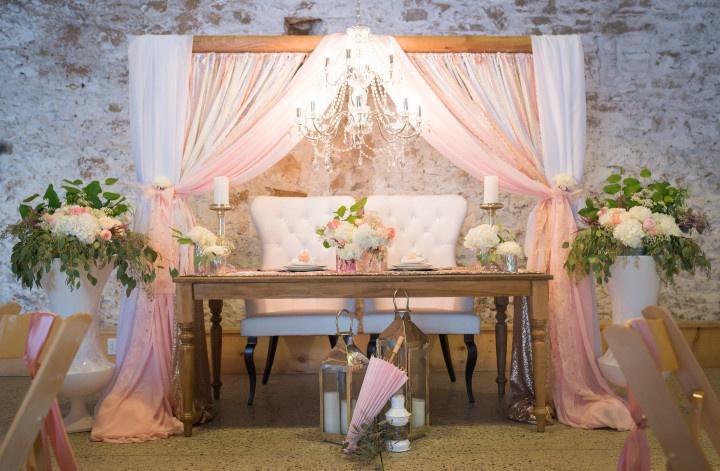 Set fancy place settings
Make your wedding feast extra special with some fancy tableware and accessories. Set your sweetheart table with metallic charger plates, coloured crystal, silver candlesticks and sparkly votives.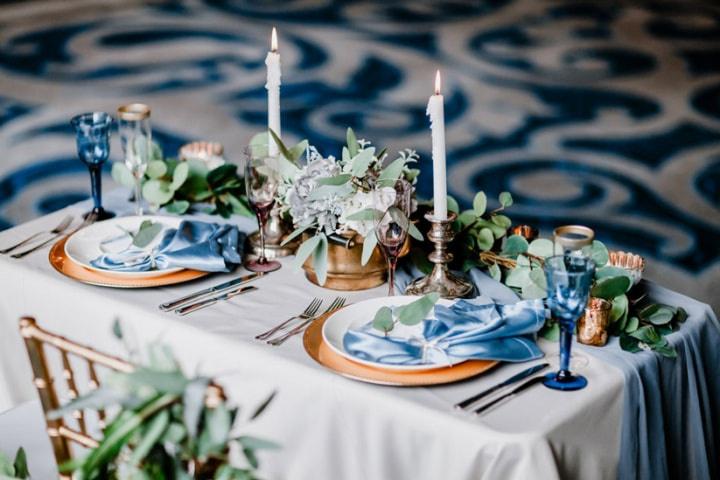 Add some cute signs
Wedding signage is so fun to create, and your sweetheart table is a great place to put it to use. Craft a pair of sweet bride and groom chair signs so your guests know the table is reserved for you and your brand new spouse. If you don't love this idea, you can always mount your new titles on the table.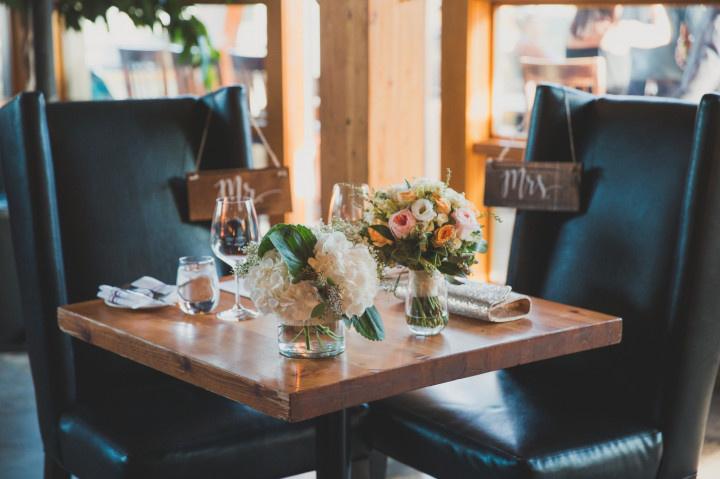 Make your centerpiece extra magical
You probably put a lot of time and effort into creating the perfect wedding centerpieces for your guests' tables. Well, don't put all that hard work to waste when decorating your sweetheart table. We suggest using the same style and blooms for yours, but making it a little bit more dramatic.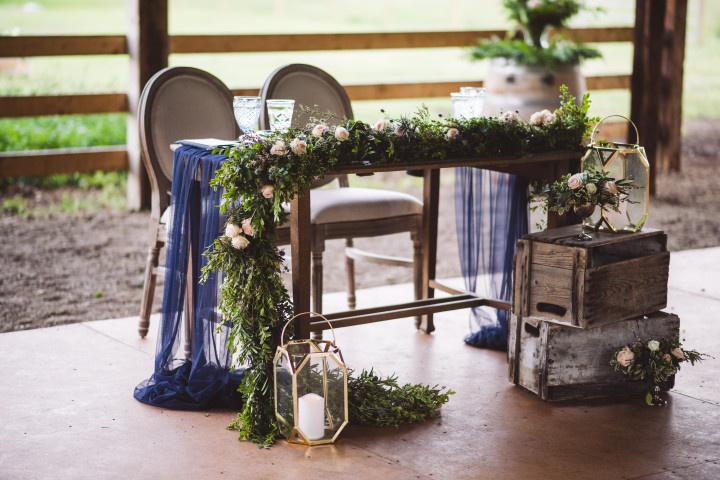 Find wedding decorations, florists and event rentals on WeddingWire »