8 Ways to Embrace the Floral Hoop Trend at Your Wedding
Want to embrace the floral hoop trend? Here are a few awesome ways to work it into your wedding ceremony and reception.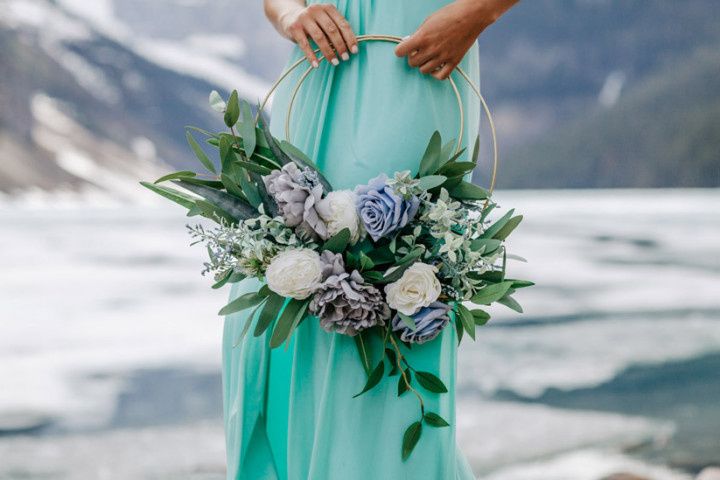 The floral hoop trend is big right now and if you want to hop aboard the bandwagon and use it at your wedding, we've got a few tips for you. These stylish, modern arrangements can be used to pretty up everything from your invitations to your dessert table and can be worked into just about any wedding theme, so the world is pretty much your oyster.
Here's how to embrace the floral hoop trend at your wedding.
Invitations
Looking for a stunning graphic design to add to your wedding invitations? Well, why not go with floral hoops. Use a simple geometric design and some beautifully sketched blooms to encircle the important info for your guests, like the date, time and destination of your big day.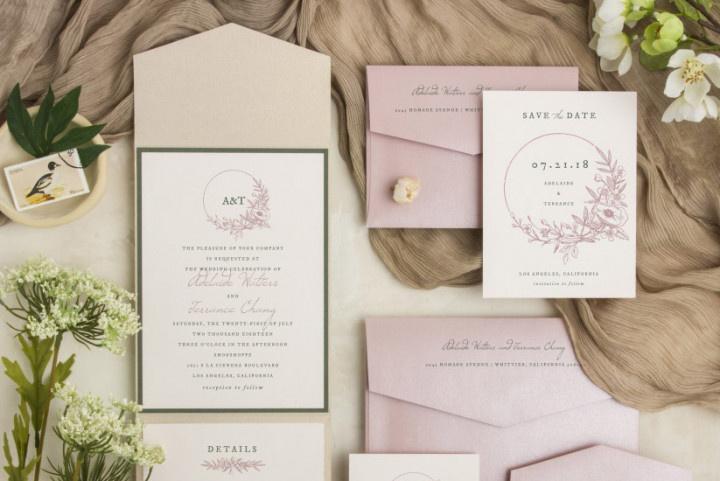 Outdoor decor
Make the great outdoors even more beautiful by hanging a few floral hoops from tree branches. If you're tying the knot in the forest and want to stick with the all-green theme, you can totally use branches, sprigs and leaves to decorate your hoops and save the blooms for bouquets and other arrangements.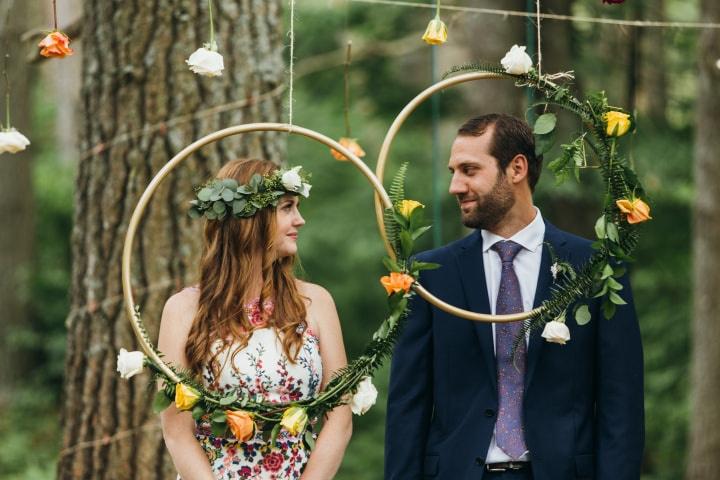 Altar
Instead of an arch or arbor, use a massive floral hoop as the backdrop for your 'I dos'. This is guaranteed to keep your guests' eyes glued to the front of the room from beginning to end of your ceremony just because it's so pretty. After your vows, use it as a stunning photo booth backdrop. P.S. because the display is so large, you may want to use faux flowers to cut costs.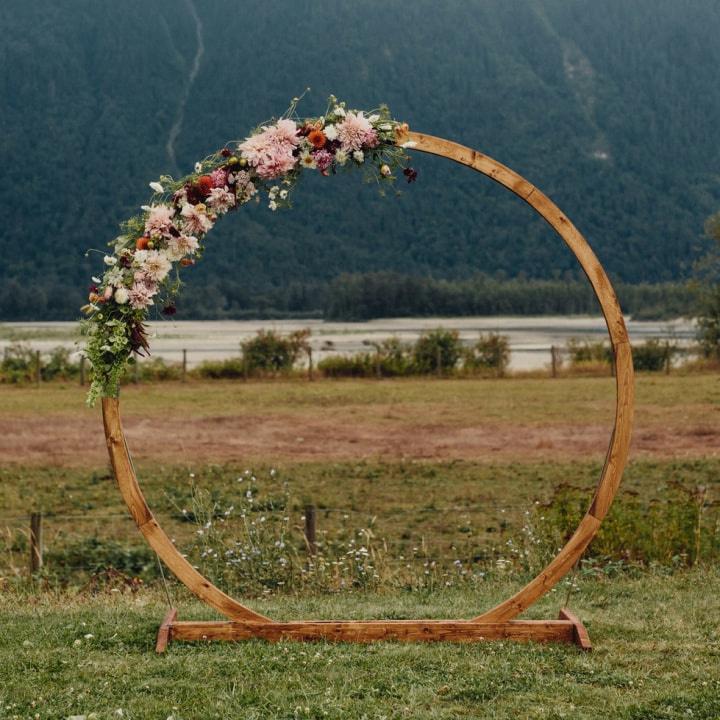 Wedding bouquets
If you want your wedding bouquets to be a real showstopper, consider carrying floral hoops down the aisle. Not only is this a touch easier to carry than your traditional wrapped bouquet, but, because it doesn't require as many flowers to pack a punch, it'll likely save you a few dollars at the florist, too (sweet!).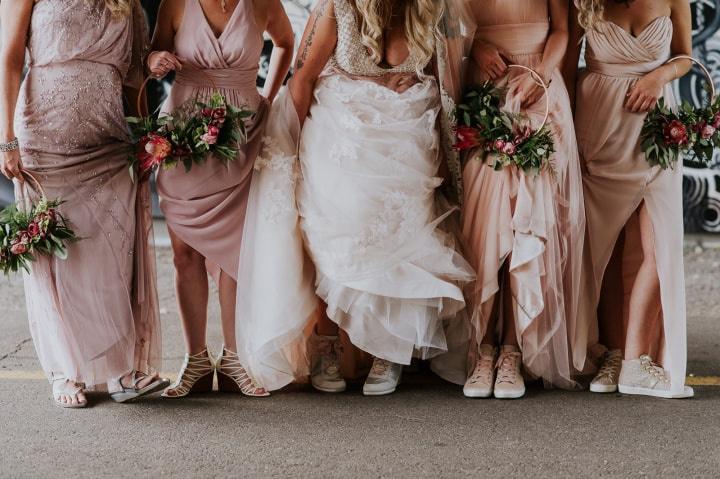 Signage
Forget about plain old paper and chalkboard signage - these are way more fun! Use them to give guests directions to your ceremony space, to show off your wedding menu or to tell them where they're sitting. Seriously, you can put just about any type signage inside a floral hoop, you just have to get a bit creative with your display.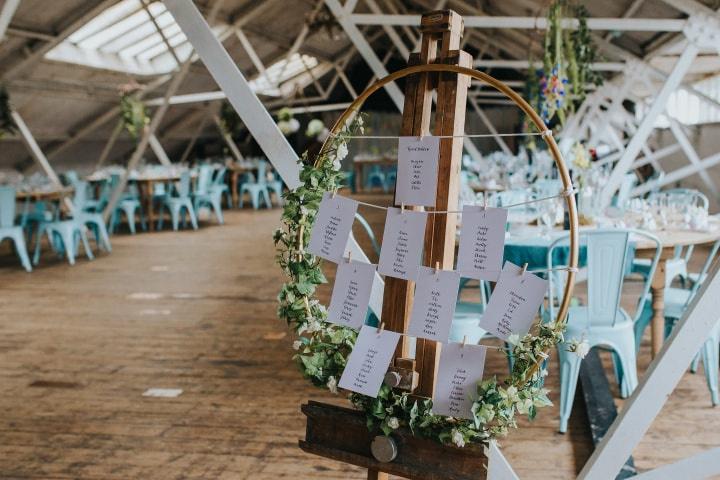 Head table or sweetheart table
If you're looking for a unique way to make your star reception table pop, floral hoops may be the way to do it. You can hang a few on the wall behind your table, add a couple of standing hoops on top (in place of traditional centerpieces), hang them in front or even use them on the backs of your chairs.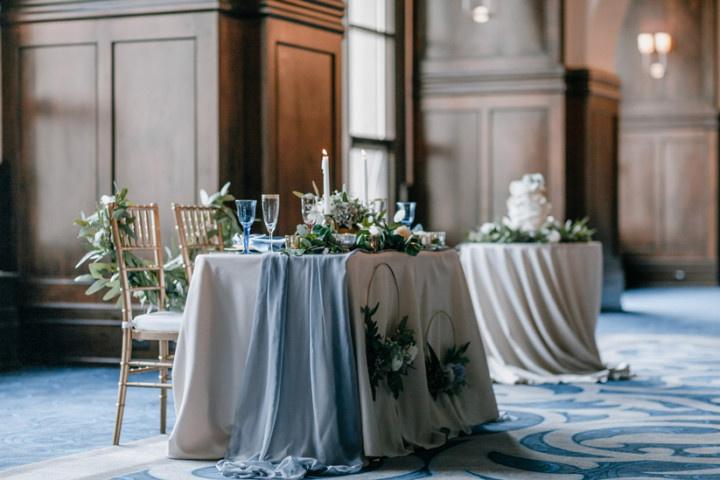 Wall decor
Think the walls of your wedding reception venue could use a bit of sprucing up? Add a few floral hoops to 'em! You can go big and bold with one or two or opt for several smaller arrangements, if that's more your style. Remember to use metals and blooms that will pop against the wall colour in your venue so that your guests can see them in all their glory.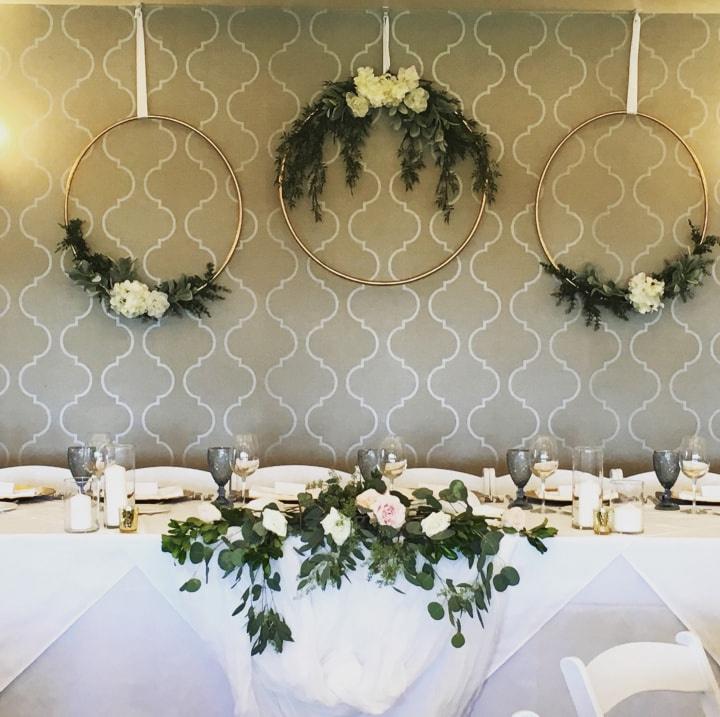 Dessert table
Make your dessert table really sparkle with a few of these cute and contemporary floral arrangements. They look awesome with any style of spread and can even be used to frame your wedding cake. Don't want to take up any of your precious table space? You can go ahead and hang some overtop or set them up on a wall as a backdrop.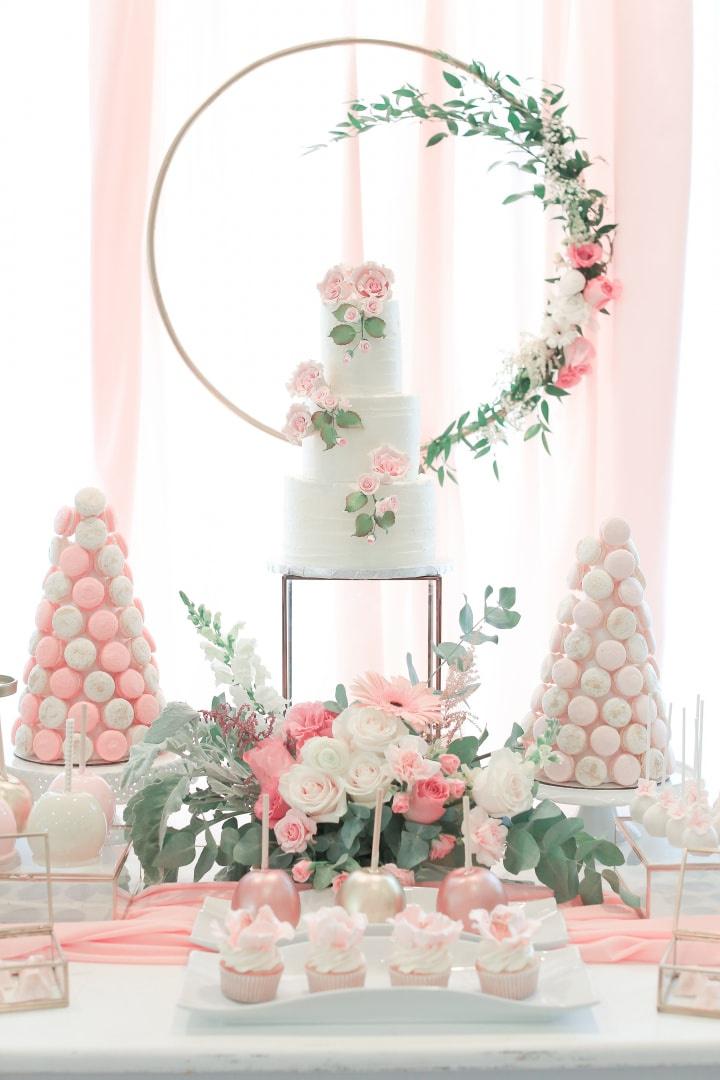 For more floral hoop ideas, consult with wedding experts on WeddingWire. »