21 Awesome Forest Wedding Ideas
Whether you're hosting your wedding in a forest or want to give your venue some woodsy vibes, we've got some ideas for you.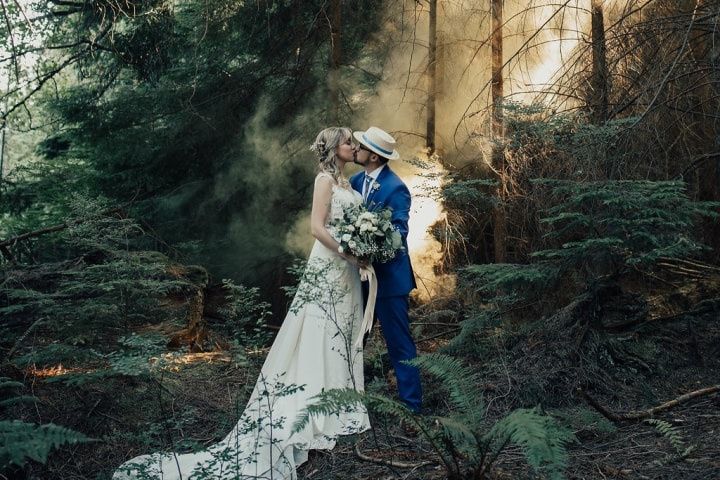 So, you've decided to ditch the traditional ballroom and go for a more natural locale, like a forest wedding venue? Well, we're here to help you put it all together. Whether you're in need of wedding decor, dessert table or dress suggestions, we've got your back. Check out these forest wedding ideas from a few of our favourite vendors and real Canadian weddings - you're bound to stumble upon something you love.
Here are 21 awesome ideas for your forest wedding.
Forest wedding venue
The first thing you'll need to find is a forest wedding venue. In Canada, many parks, farms and resorts offer woodland settings for your ceremony backdrop and a forest wedding reception, so we suggest browsing these types in our wedding venue directory. If you're looking for a forest wedding venue in BC, check out the Xenia Centre on Bowen Island and these Squamish wedding venues, as well as, our favourite Whistler wedding venues for some gorgeous woodsy options on the mainland. We've also rounded up some beautiful Salt Spring Island and Tofino wedding venues on Vancouver Island for you. In Southern Ontario, conservation areas like the Kortright Centre, Ganaraska Forest Centre and Heartland Forest in Niagara offer wedding packages. Also, check out these Muskoka wedding venues in cottage country.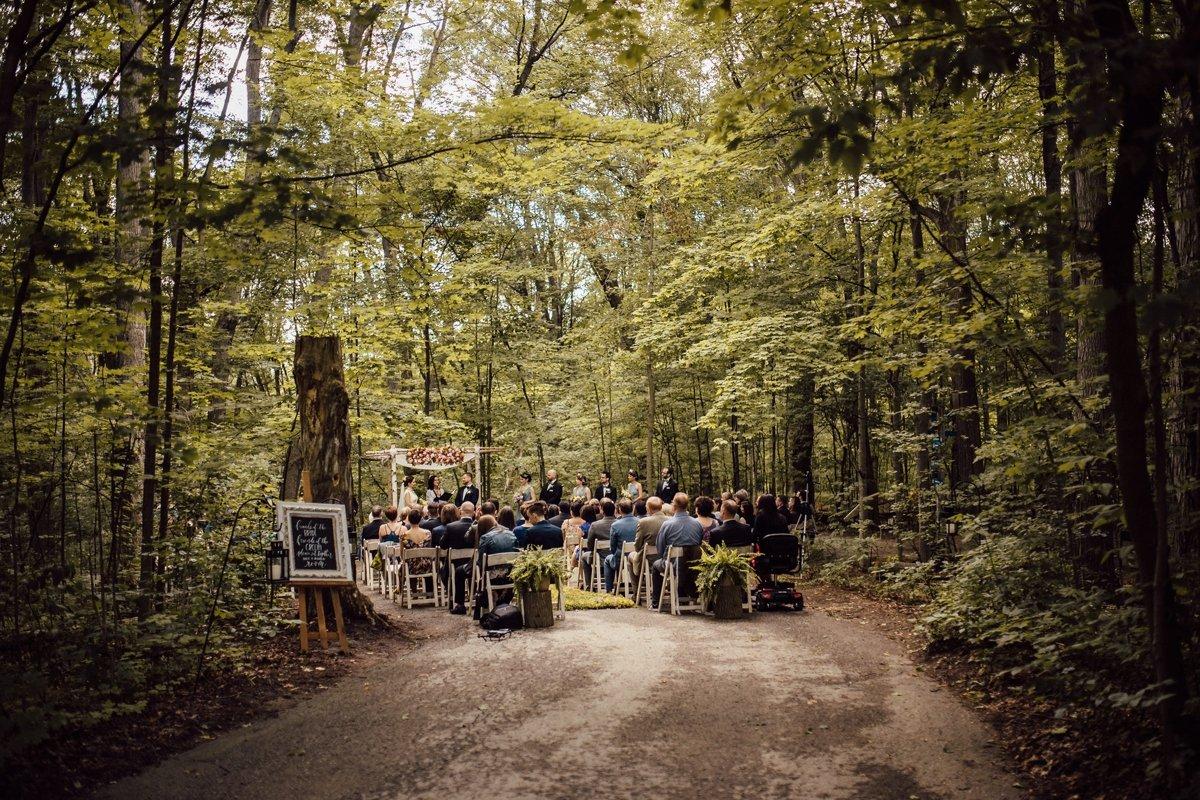 Forest-themed wedding invitations
You'll want to set the tone from the get-go with your wedding guests by sending out forest-themed wedding invitations. Have your stationer add graphics or illustrations of greenery, wildlife or trees. You could even create a woodsy wedding monogram to adorn all your stationery and signage.
Moss decor
Even if you can't have your wedding in an actual forest, bring a bit of the outside in by adding moss to your decor for an indoor forest themed wedding. You can use little pieces here and there or go all out and create dramatic runners for your tables.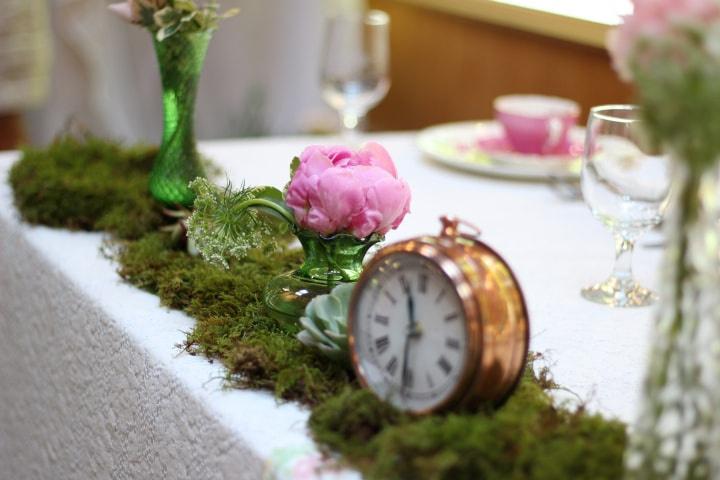 Tree ornaments
If you're hosting your wedding in a forest or garden you're probably going to be surrounded by trees. While they probably look gorgeous as they are, you can easily amp them up for your big day with a few ornaments, like hanging hearts and decorative baubles.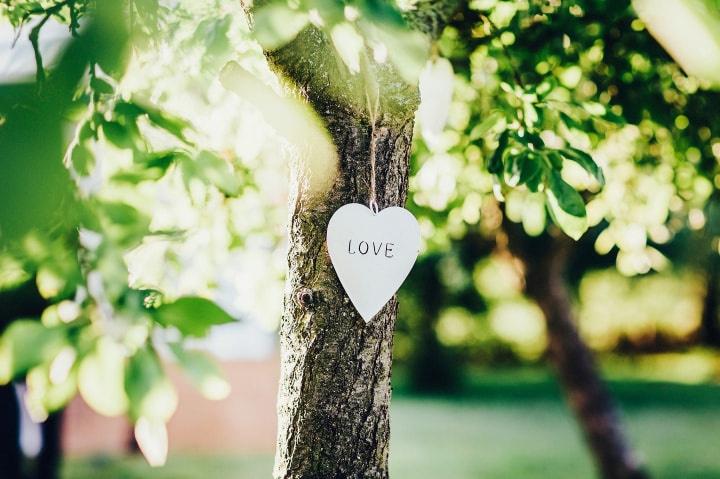 Forest wedding cake
Rustic wedding cake designs like faux bois and naked cake styles are both awesome options, but why not mix things up and go with something different, like a ruffle wedding cake? This style still has a shabby-chic, foresty feel but is a bit more unexpected.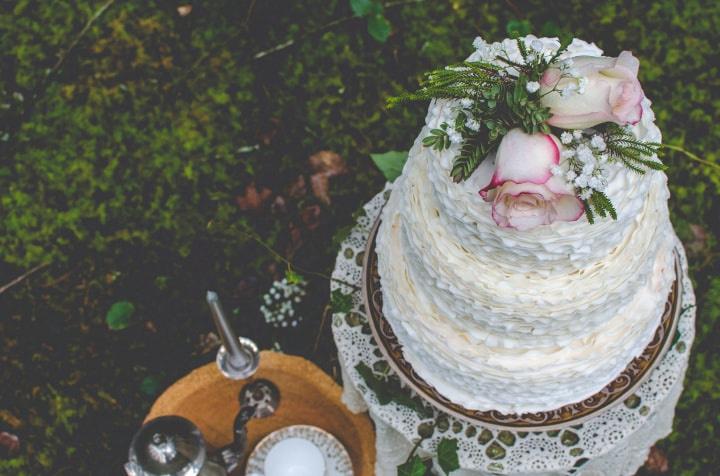 Wooden cake stand
Display your wedding desserts on a pedestal made of wood or faux wood - it'll give your sweet table that extra dose of woodsy goodness.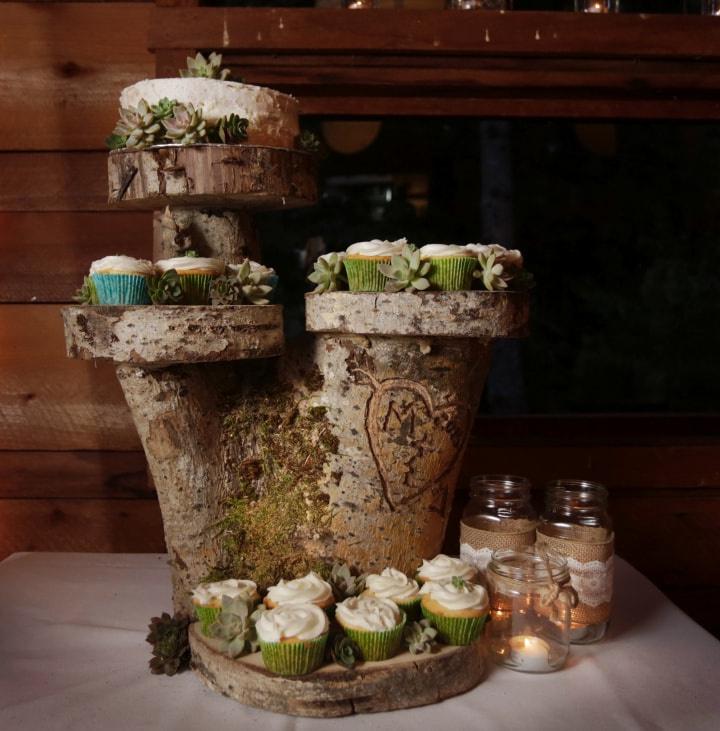 Natural backdrop
Use the natural resources as your backdrop for hanging family photos, telling your love story or even displaying your seating chart.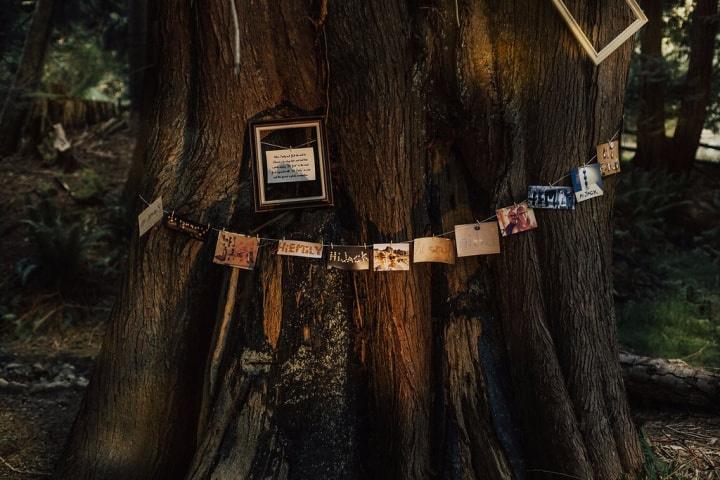 Loosely tied bouquet
For a forest wedding, skip the ultra-structured bridal bouquet and go with something loose, flowing and packed with brightly coloured flora.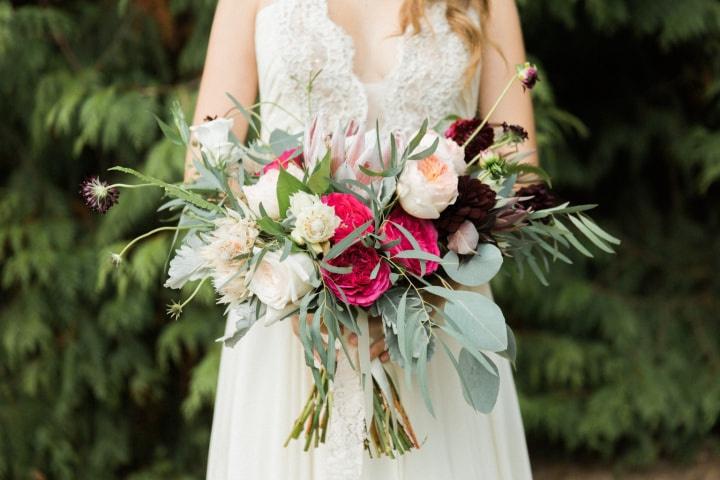 Succulents
Looking for something a less traditional and more modern? Add succulents to your bouquet and table arrangements (they can even double as wedding favours).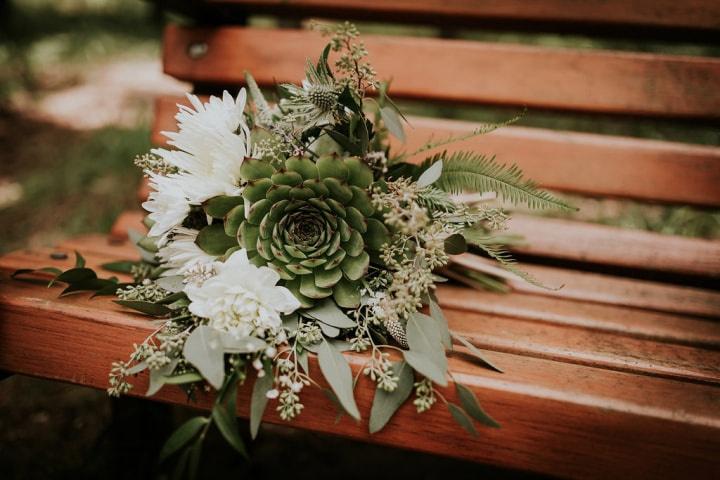 Nature-inspired wedding dress
Go with something ethereal, flowy and nature-inspired, like this gorgeous design by Marchesa for your forest wedding dress.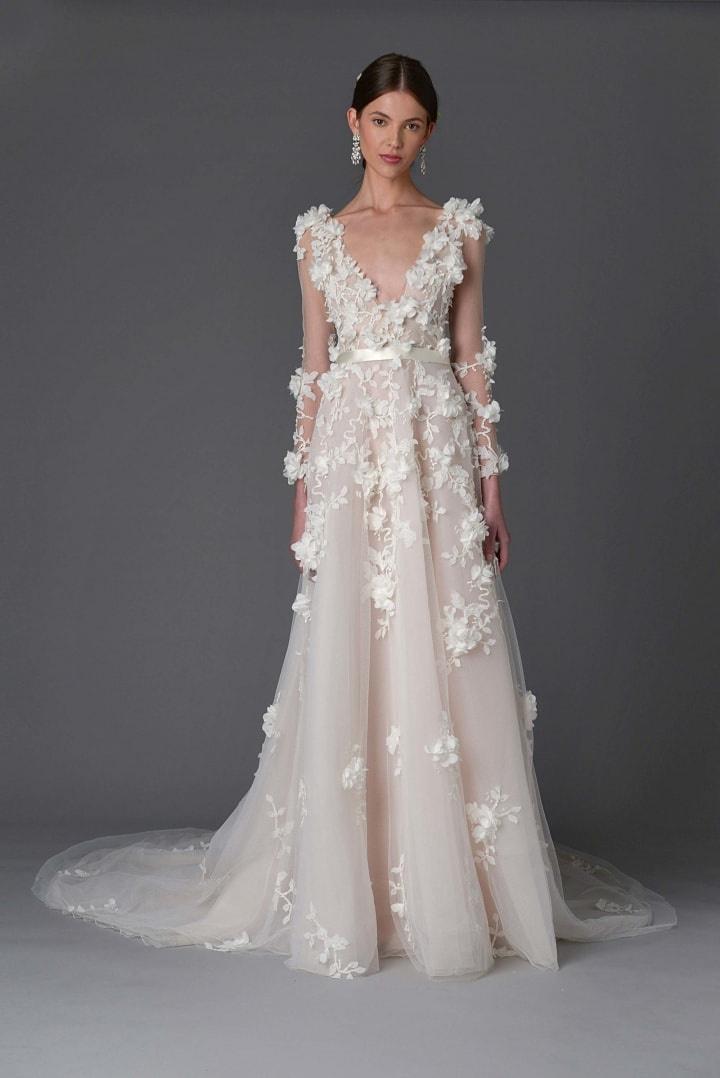 Chunky heels
Complete your ensemble with a pair of chunky heels - these will look stunning and save your wedding shoes from digging into the ground.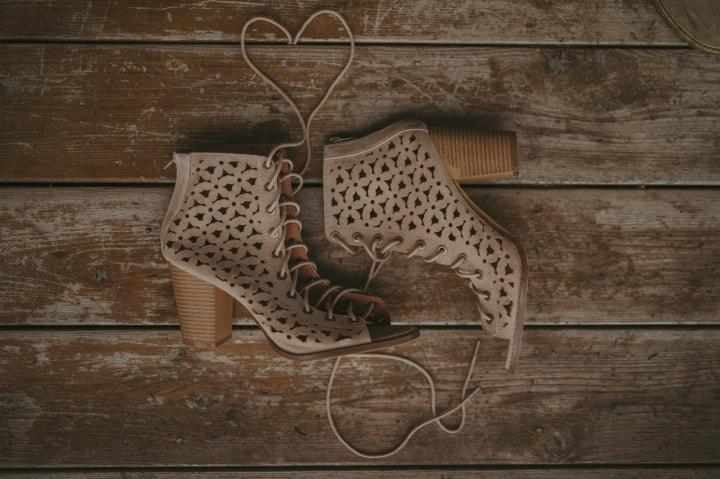 Tree stump ceremony seating
Who needs plain old chiavari chairs? Go au naturel and seat your guests on stumps for the ceremony portion of your forest wedding. Word to the wise: you'll want to shake things up and use proper chairs and sofas for your dining tables and in your lounge - backless chairs can be a little uncomfortable for long periods of time.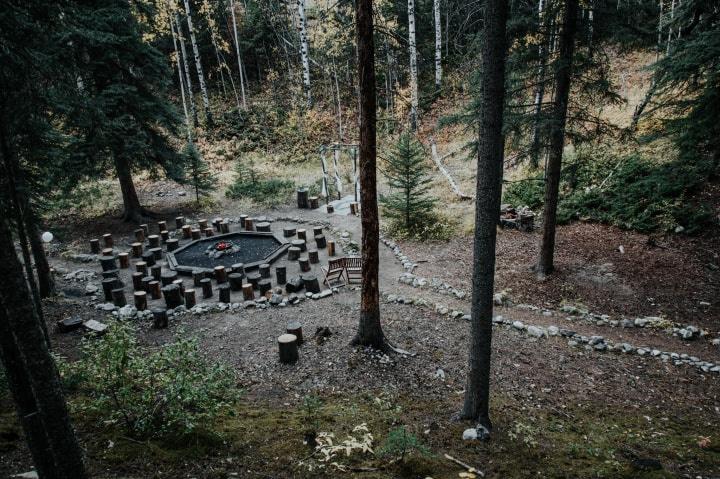 Amped up aisle
Make your forest ceremony venue a touch more wedding-worthy by adding fun props like dramatic aisle markers, arrangements and arches.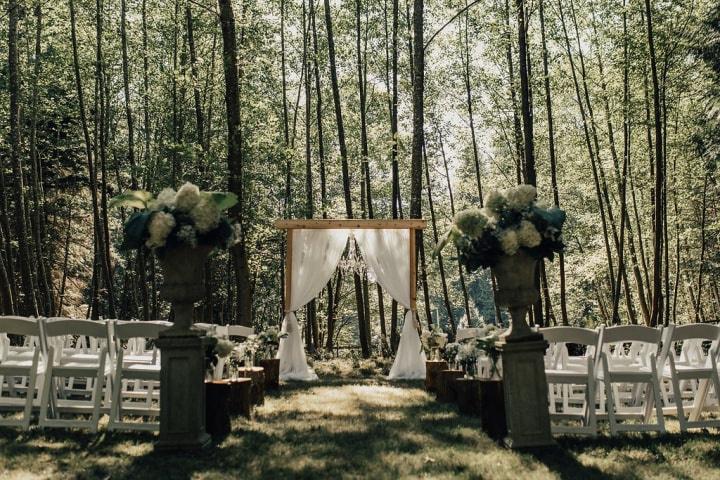 Flower petal shower
Traditionally, guests would toss rice at the happy couple as they leave the ceremony to symbolize rain (which is said to bring prosperity, fertility and good fortune). We say skip the grains and go with something a little prettier, like flower petals on your big day.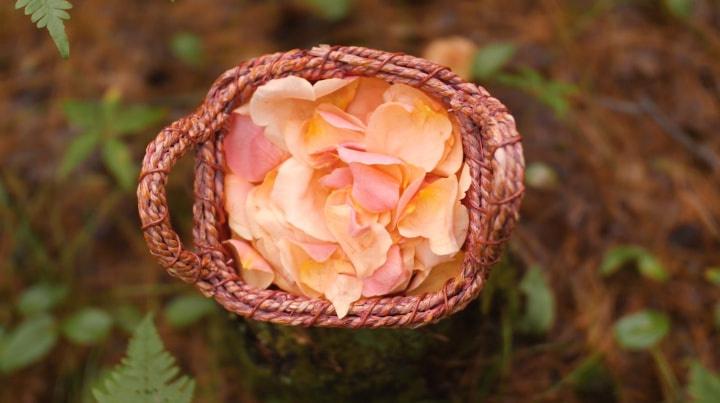 Chandeliers
Give your forest wedding theme some glamour too by adding a few luxe pieces, like shimmering crystal chandeliers, to your decor.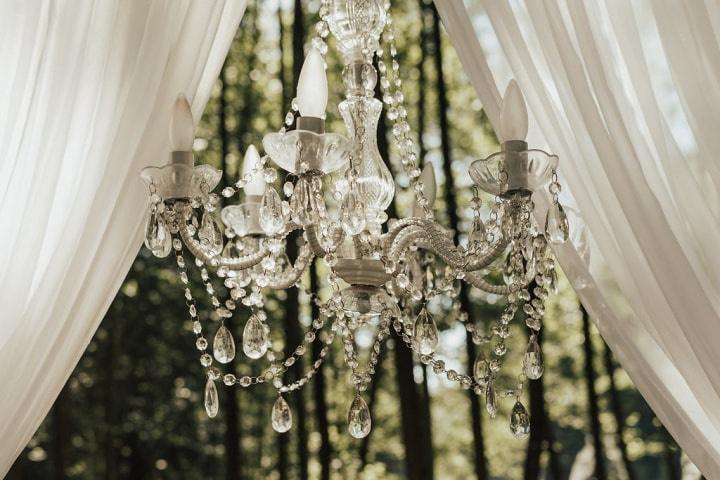 Tree covered lounge
Make a beautiful outdoor forest wedding lounge complete with fairy lights, sofas and all the comforts of the indoors so that your guests can socialize in style between dinner and dancing.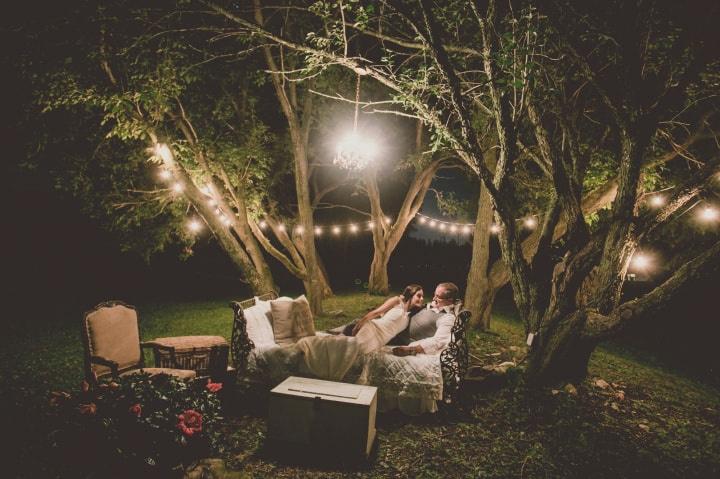 BBQ
BBQ eats are the perfect food choice for your woodsy wedding. They're cheap, cheerful and downright delicious.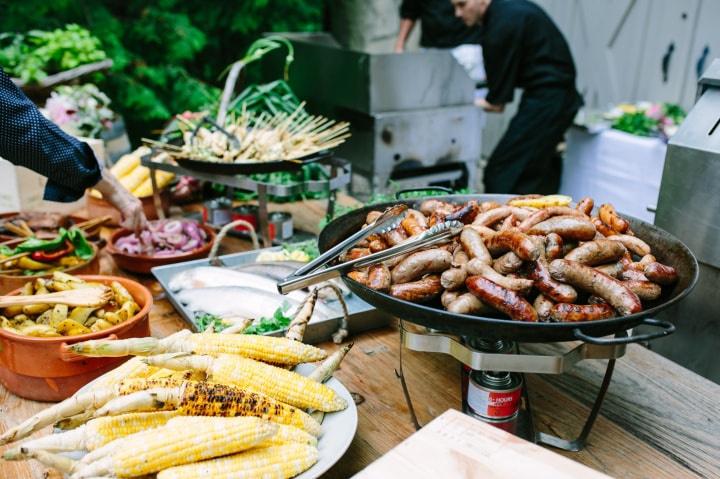 Simple tablescapes
Mother Nature probably took care of most of your forest wedding decor for you, so go with sweet and simple table designs for your reception.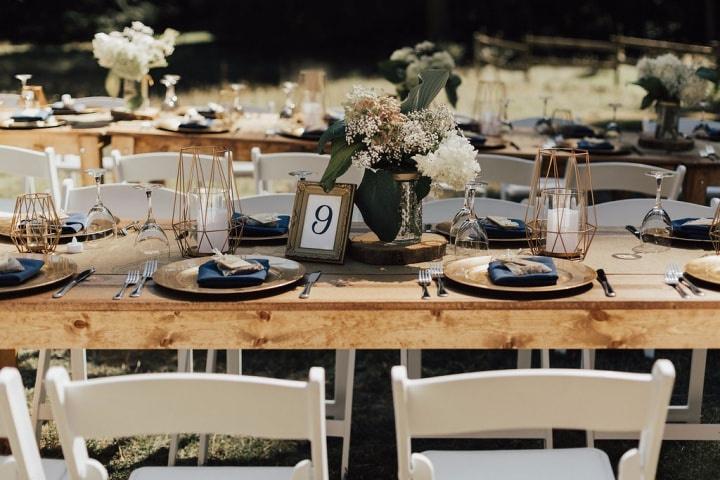 Bonfire
Close out the evening with an epic bonfire with s'mores, sing-alongs and more. Your guests are guaranteed to love it.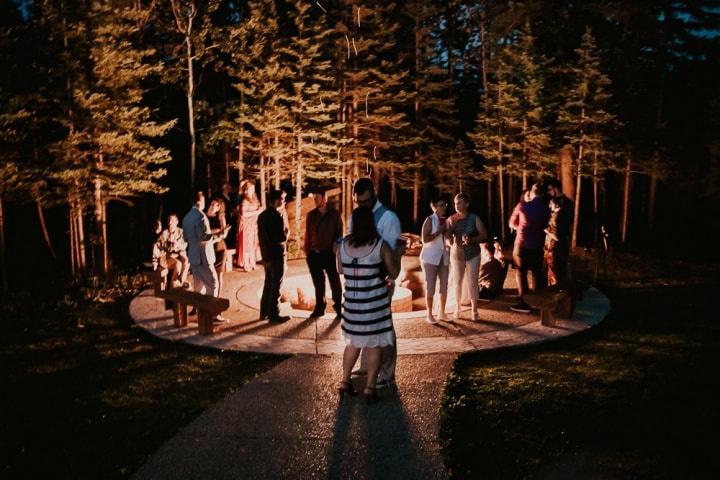 Plant wedding favours
Send your guests home with amazing memories and plants that will grow and flourish like your love (cheesy, but true).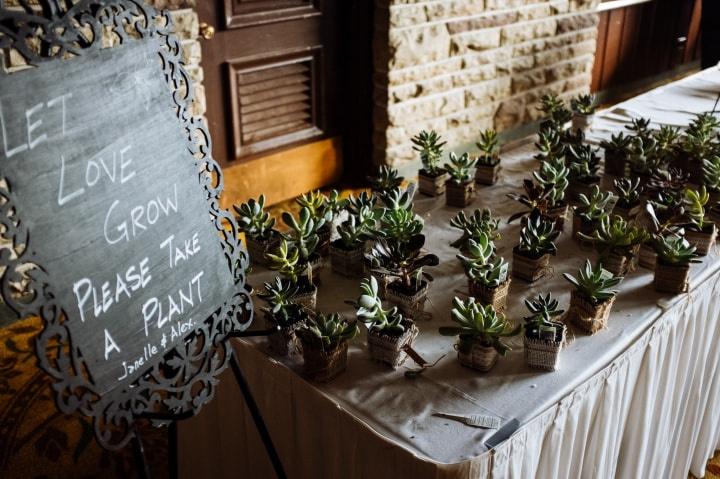 Camping
You and your guests may want to set up camp and spend the night in your forest paradise. Yurts, tents, cabins or better still, a treehouse, will keep those outdoorsy vibes alive for at least a few more hours.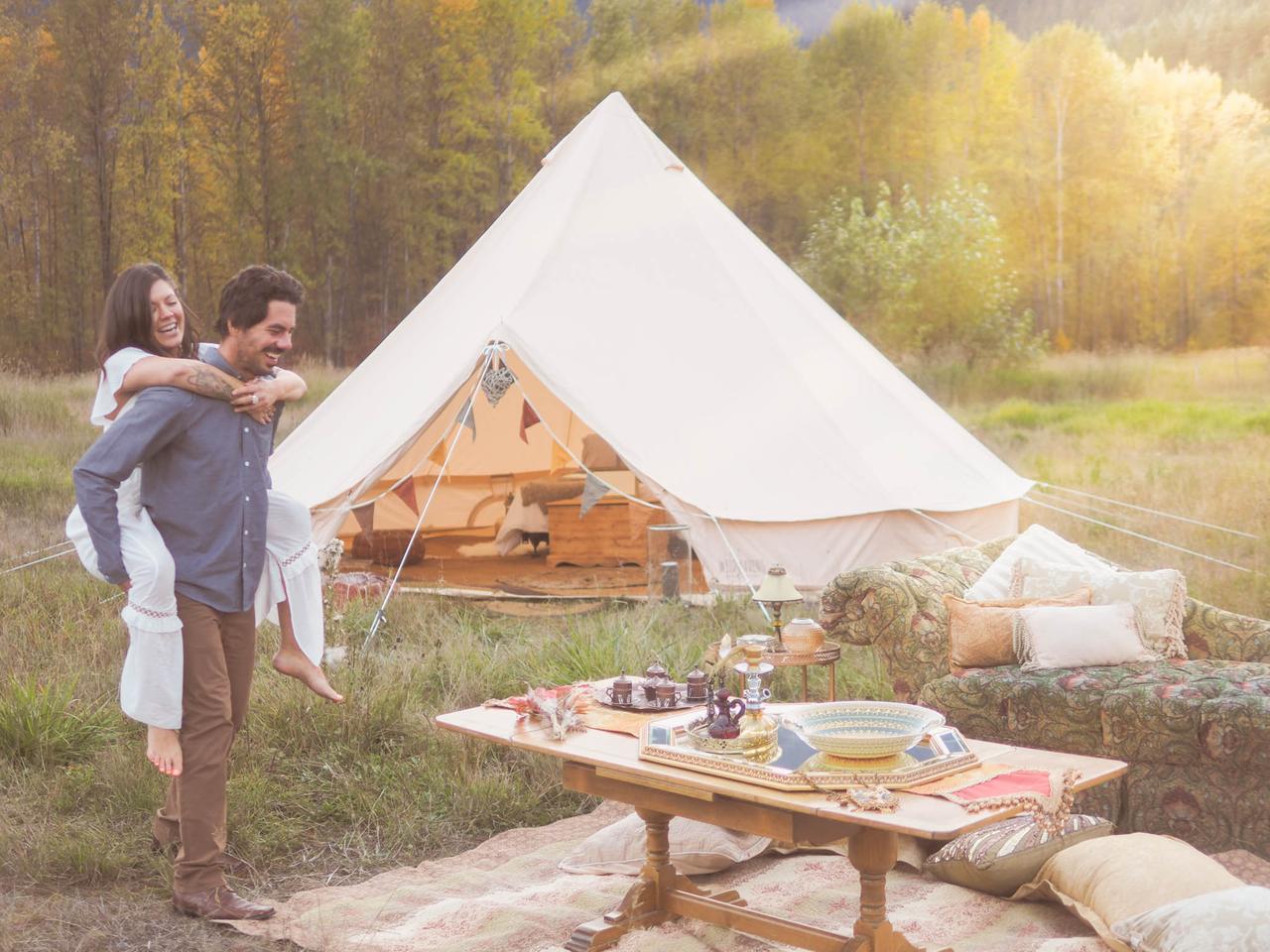 Find more forest wedding inspiration in our Real Wedding galleries »