6 Ways to Serve S'mores at Your Wedding
Adding s'mores to your wedding menu will make your event even tastier. Here are a few of our favourite ways to serve the classic campfire snack.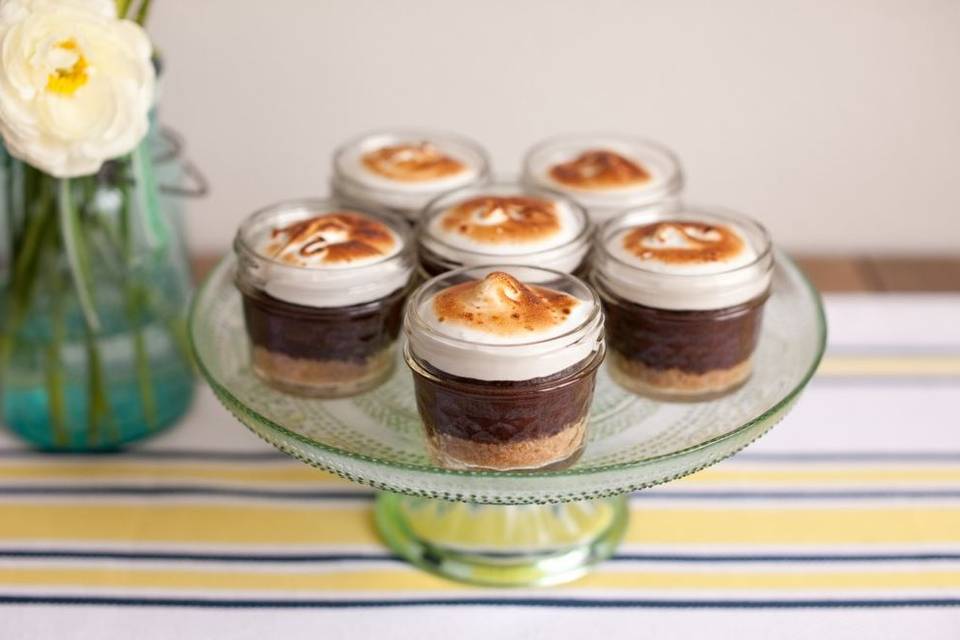 S'mores are so much more than just a campfire treat - they also make for great wedding food! Instead of sticking to standard appetizers, cocktails and cakes, why not make your big day's bites a little more fun by infusing them with marshmallows, chocolate and graham crackers. These eats are bound to be a hit with every generation, so make sure you have plenty on hand.
Here are a few ways to serve s'mores at your wedding.
As an appetizer
By the time your cocktail hour rolls around your guests are going to want to get their snack on. While savoury hor d'oeuvres are a must, your table could have a handful of sweet treats, too. Plain 'ol s'mores are a tried and true option, but why not shake things up a little? Have your caterer whip up some s'mores trail mix and serve it in paper cones that match your wedding's colour scheme.
In a cocktail
If you prefer sweet drinks to bitter bevies, a s'mores martini might just be the signature cocktail for you. Ask your bartender to help you create the perfect blend of chocolate and marshmallow liqueurs to wow your guests. Top them off with a dusting of graham cracker crumbs and ta-da! You've got some tasty (and Instagrammable) drinks.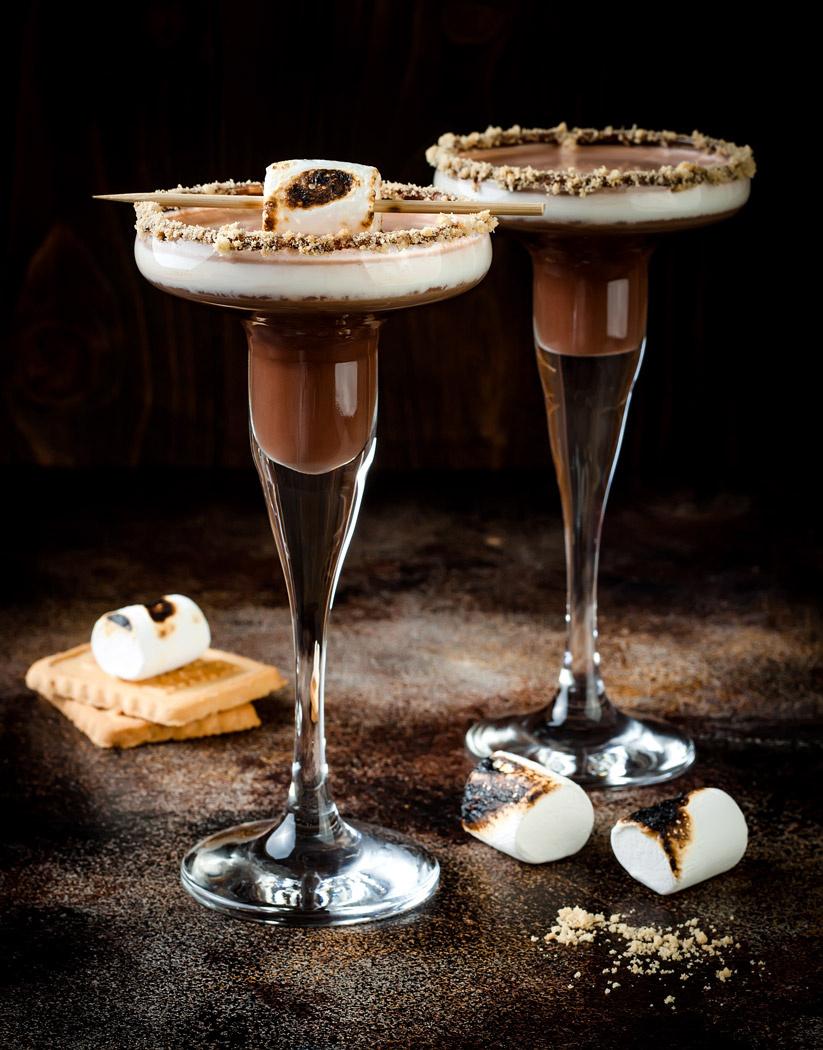 In your wedding cake
Instead of going for a run of the mill wedding cake flavour, stuff your reception's star confection with a mix of graham crackers, marshmallows and chocolate. The combo can also be used in cupcakes, cake pops, doughnuts and tarts, so you can cover your dessert table with an array of campfire-inspired eats.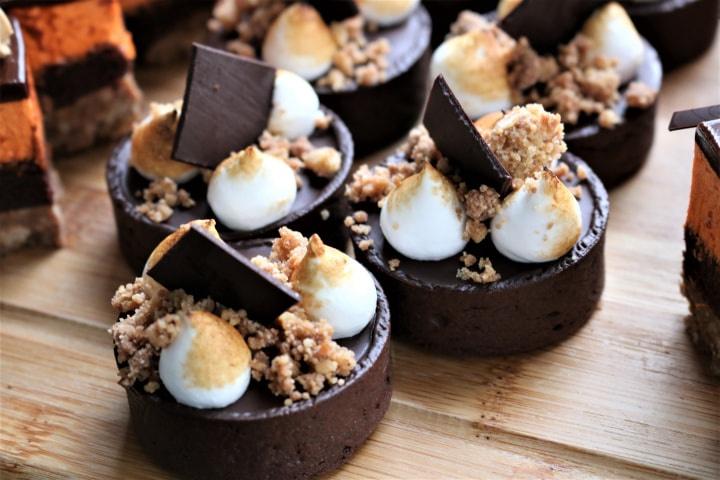 As a late night snack
S'mores are typically served in the evening, so they make for the perfect late night snack. If you're hosting an outdoor wedding, this is the perfect DIY food station. Create a bonfire area and let your guests make their own s'mores instead of having a caterer do it for them.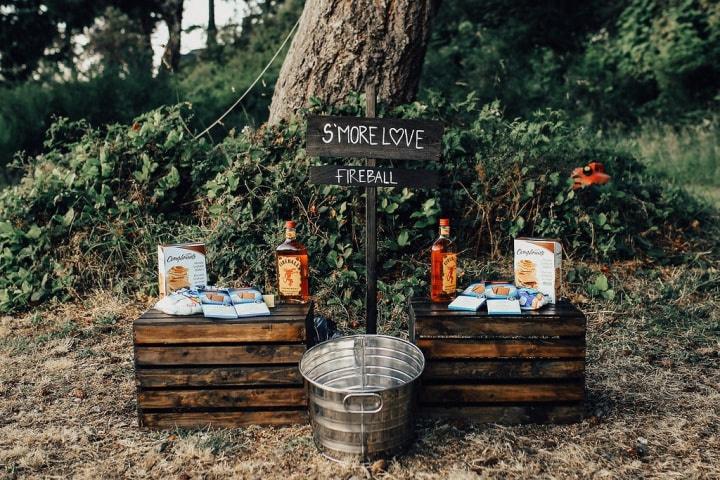 As wedding favours
Foodie favours are always a hit. Gift your guests with all the supplies they'll need to make their own s'mores at home: a few squares of chocolate, some graham crackers and couple of marshmallows. Bonus: these itty bitty s'mores kits are super easy to craft, so you can save a few extra bucks by making them yourself.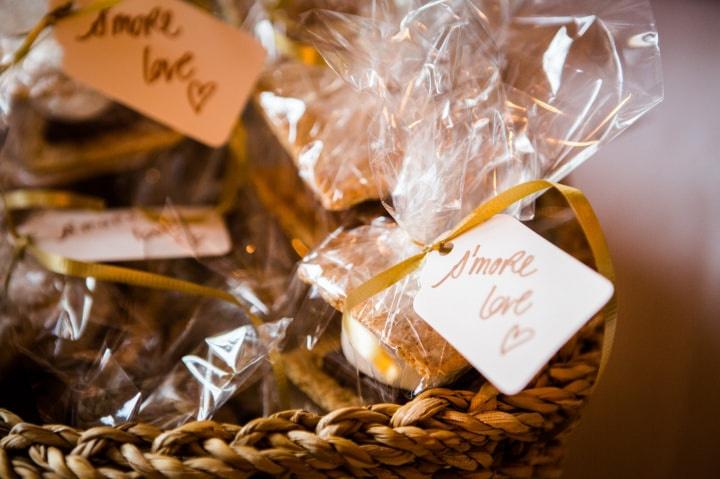 At your post-wedding brunch
Want to add a bit of sweetness to your post-wedding brunch? Ask your caterer to serve up s'mores poptarts. This dish is definitely more decadent than your average morning meal, but wedding's are the perfect time to indulge.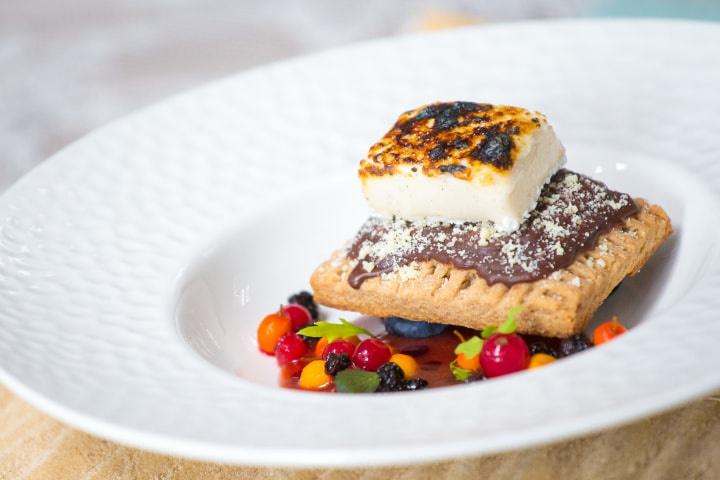 Find wedding caterers and wedding favours on WeddingWire »