How to Host a Post-Wedding Brunch
Want to keep the party going? Host a post-wedding brunch to thank your guests and mix and mingle before heading off on your honeymoon. Here are all the bases you need to cover - from breakfast bites to decor.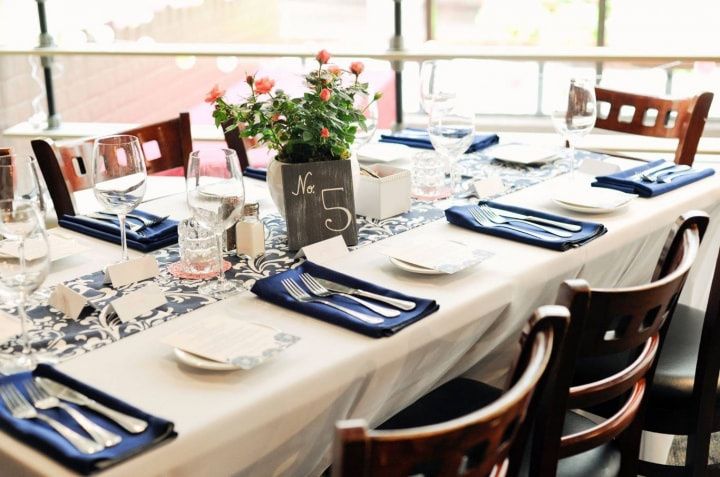 The party doesn't have to end after your wedding reception! If you want to keep the festivities going for another day consider hosting a post-wedding brunch for your friends and family. It'll give you a chance to swap stories with your wedding guests about your big day and to bid them farewell if you're heading off on your honeymoon a day or two later.
Here are a few tips on hosting a post-wedding brunch.
Decide who to invite to your post-wedding brunch
Typically, your families, wedding party members and out-of-town guests are invited to a post-wedding brunch but there are no firm rules around this - it's up to you and what your wedding budget allows for.
Choose your location
Pick a spot that everyone can get to easily, probably close to (or at) your wedding venue. For instance, say you hosted your wedding at One King West in Toronto. You may not want to book out the hotel ballroom again but could reserve a space at a nearby restaurant for your post-wedding brunch - downtown T.O. has plenty of options. This will ensure that everyone has a rough idea of how to get there. If splurging on a venue doesn't seem feasible, hosting it at your home or a family member's house can work just as well.
Pick a time frame
You don't want to punish your guests with a strict brunch time as they probably indulged in a drink or two at your reception the night before. To avoid hosting crabby guests choose a window of time, instead (i.e. between 9 a.m. and 12 p.m.). This will give each person more one-on-one time with the newlyweds and help with overcrowding. It also benefits guests who may have to head out earlier than others.
Send post-wedding brunch invitations
You'll have to let your guests know early that you'll be hosting a post-wedding brunch so that they don't pack their bags and skip town as soon as the reception winds down. You've got a few options for this: you could add an enclosure to your invitations, make a dedicated page for it on your wedding website if everyone's invited or send out a simple text, email or Facebook message. There's no "right" way.
Select your brunch menu
No need to rigorously plan your brunch menu - keep things simple and classy. Buffet style or food stations are the easiest (and most cost-efficient) option for this. Stack tables with fruit, bread, bagels, cheese, spreads, mini quiches and parfaits so that there's something for everyone. Remember to have a healthy supply of coffee on hand to help revive everyone from the party the night before. If you want something really swanky, you can always opt for a plated meal (but that'll cost much more).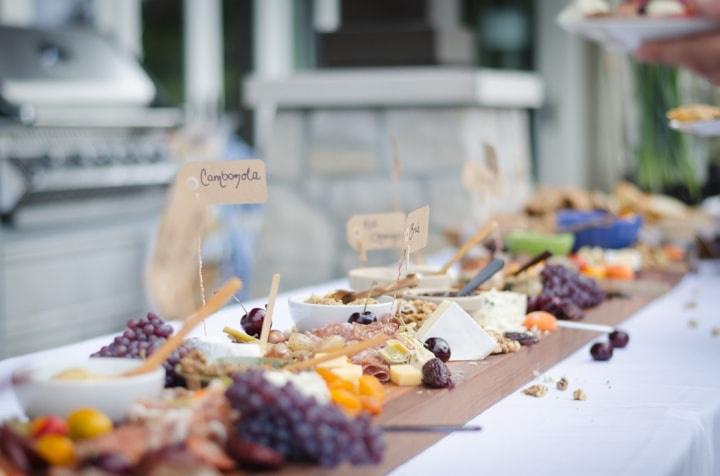 Recycle wedding decor
You don't want all your decorations to go to waste once your reception and ceremony have wrapped, do you? A post-wedding brunch is the perfect occasion to give your wedding centerpieces, garlands, bunting and even place cards a victory lap. Don't feel pressured to recycle absolutely everything, but reusing a few bits and bobs will save you from splurging on another round of decorations.
Find restaurants and caterers on WeddingWire »