Wedding Guest List Etiquette
Can't decide who makes the cut when it comes to your wedding? Here's everything you need to know about wedding guest list etiquette for your big day.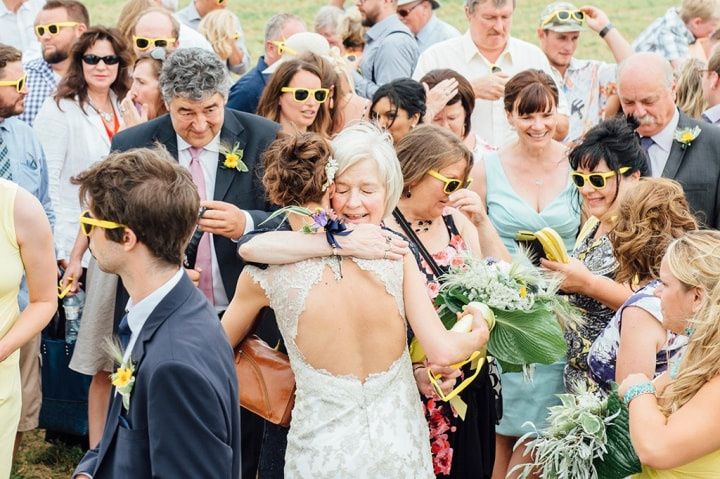 Crafting your wedding guest list takes a little bit of TLC. While your brain may be preoccupied dreaming of the perfect bridal ensemble and decorating your venue, understanding wedding guest list etiquette should be made a priority. You can get into some sticky situations if you forget people or don't know how to dodge inviting unwanted guests, so getting the etiquette down is key. If you're stumped on who to include and exclude, use this as your guide.
Here are some etiquette tips for creating your wedding guest list.
Children
Including kids on your wedding guest list is not a must. You may just want to party at your reception without the hassle of keeping teens away from the open bar or walk down the aisle without the fear of a baby throwing a tantrum. Understandable. But, if you do invite kids, you can't pick and choose the ones you like. Allowing some of your friends to bring their kids but not others is a huge no-no that could lead to a few awkward and unnecessary conversations later on. One loophole to this rule is inviting the bridal party's children only. You're probably very close to them, so you may want them in attendance.
Single Friends
This is another area where consistency is key. Giving all your single friends plus ones isn't obligatory, but if you allow some of them to bring a plus one, you must allow all of them to. If your pals are in long-term, committed relationships, inviting their significant other is necessary (even if you haven't met them).
Coworkers
Are you friends with your coworkers? If you hang out outside of the workplace, lunch together daily and/or text on a regular basis, chances are you should invite them. They'll definitely notice when that engagement ring turns into a wedding band, so it's best to put them on your wedding guest list. Remember, it's not mandatory to invite everyone who you work with, so feel free to pick and choose (just keep wedding talk to a minimum at the water cooler).
Bridal Shower/Party Guests
Everyone who you invite to wedding-related events should be invited to your big day. Be it the engagement party, bridal shower or bachelorette/bachelor party, everyone who attends should make the cut. One exception to this rule is if you're tying the knot far from home. Destination weddings tend to have smaller guest lists, making it understandable that only a select few would go. You'll want to explain this right off the bat so that no one gets offended later on. Office bridal showers are also exceptions. Your coworkers probably won't expect invites, but it's important to let them know before they start asking questions about RSVPing.
Small Weddings
If you're planning an intimate wedding, don't feel pressured to invite coworkers, distant relatives or friends of friends. Just be assured that you'll be answering questions about RSVPs right up until your big day. Just explain that you'll only be hosting very close friends and family on your wedding day, hopefully, they'll understand.
Unwanted Plus Ones
If your friends and family begin mailing back response cards with additional guests, you'll have to talk to them directly. Explain that you have budgetary and capacity restraints, so plus ones are a no-go. If they put up a fight, explain that you really can't make any exceptions.
Create a guest list using WeddingWire's FREE Wedding Guest List tool »