40 Common Wedding Questions Every Couple Should be Prepared to Answer
Even if you've clearly laid everything out on your wedding website's FAQ page some of your guests are bound to quiz you with these common wedding questions.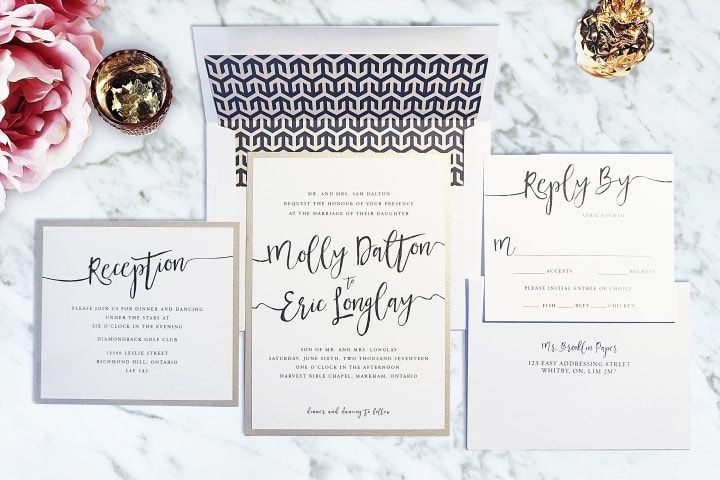 You'll be asked a lot of questions leading up to your wedding, from the painfully obvious to the downright bizarre. Even if the answers may seem crystal clear - AKA they're clearly written on your wedding invitation or wedding website - you shouldn't ignore them or ghost your friends when they ask. Prep for these common wedding questions like you'd prepare for an exam and you'll be golden. And, just so you know, if the questions are a little too personal, you can always decline to answer.
Here are a few common wedding questions every couple should be prepared to answer.
When do I have to RSVP by?
Can I bring a plus one?
Can I bring my kids?
What should I get you for your wedding gift?
Can I get you something that isn't on your wedding registry?
What's your dress code?
Do I need to wear a tux?
Can I see your dress?
What time does the ceremony start?
What will the weather be like?
When should I book my flight?
What airport do I fly into?
Where should I stay?
Did you reserve a block of rooms?
Is there a shuttle from the hotel?
How do I get to the venue?
Is parking available at the venue?
Where am I sitting at the reception?
Did you put me at a table with [insert frenemy's name here]?
Did you really invite [insert frenemy's name here]?
Can I see the guest list?
What's your first dance song?
Can I request a song?
Did you hire a band?
What kind of food are you serving?
Can you make my meal vegan/vegetarian/gluten-free/paleo?
Are you serving dinner or just cocktail eats?
Are you having an open bar?
How stressed out is wedding planning making you?
Isn't [insert vendor/venue] expensive?
Are you paying for it all yourself?
Where are you hosting your rehearsal dinner?
Are you having a welcome party?
Are you having an after party?
Are you having a post-wedding brunch?
What's your wedding hashtag?
What's your wedding website url?
Are you going to do a first look?
When will your wedding be over?
Where are you going for your honeymoon?
Set up your FREE wedding website on WeddingWire and answer these common wedding questions on your FAQ page. »