7 Things You Need to Know if You're Planning a Bilingual Wedding
Planning a bilingual wedding? Here's everything you need to do to make everyone feel included on your big day.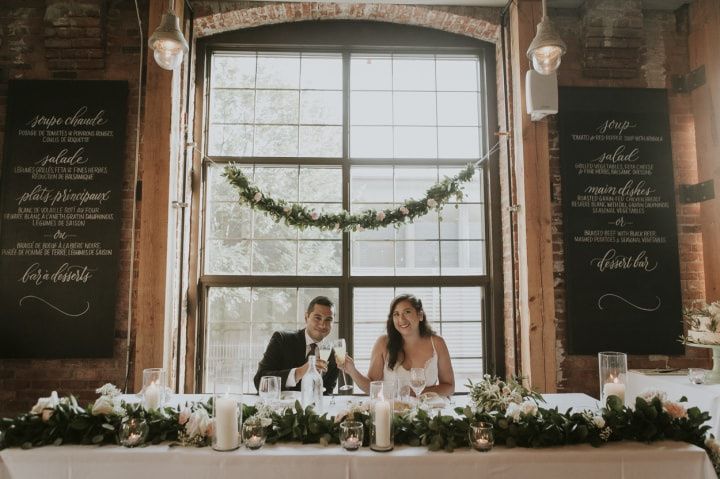 Our fair country is multicultural and has two official languages, so it should come as no surprise that many couples host bilingual weddings in Canada. While many of the details will be the same as any other ceremony and reception, there are a few tweaks you'll need to implement to make life easier for your wedding guests who speak a different language. From your signage to your wedding thank-you speech, we've run down all the things you need to pay attention to.
Here's what you need to know if you're planning a bilingual wedding.
Hire a professional
The last thing you want is to embarrass yourself by misspelling something or translating a phrase incorrectly. If you're not totally confident using two languages, hire a professional translator to help guide you through the process. P.S. Got a fluent friend or family member? They may be able to help you save some money and do the job for free.
Makeover your stationery and signage
Obviously, creating wedding stationery and signage is a big part of wedding planning. If you're hosting a bilingual wedding you're going to need to print your save the date cards, invitations, menus and signage in both languages so that all of your guests understand the details. If you don't want to go the double-sided route, go through your wedding guest list and determine which guests require the info in a different language and create alternate versions specifically for them.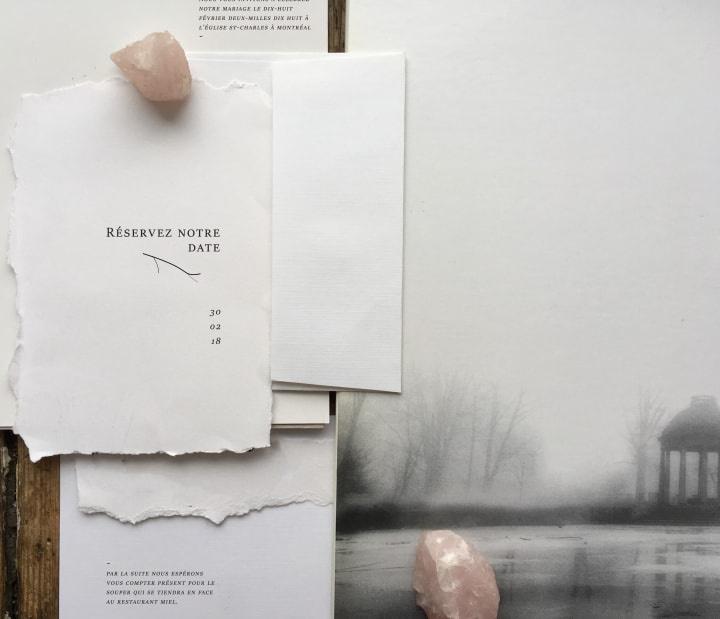 Don't forget about your wedding website
What you put on your wedding website is just as important as what you include on your stationery. If you're hosting a bilingual wedding, you'll want to have all of the info written out in both languages on your digital hub so that everyone understands the details on your FAQ page and beyond.
Use both languages
When Trudeau gives a speech, he gives it in both English and French - and you may want to do the same for important things like your wedding vows and wedding speeches. If you don't want to be too redundant, you can always type them out in both languages in your wedding ceremony program so that everyone can follow along.
Get an interpreter on board for your big day
All of your guests should understand what's going on at your ceremony and reception, so you may need to hire an interpreter for your celebration. Keep in mind that if your guests have a basic understanding of both languages, you can probably skip the extra expense - they can follow along with your bilingual wedding programs if they get lost.
Don't go overboard
Now, that being said, you don't want to make your ceremony double the length because you, your partner and your officiant are repeating everything you say. Make sure to only double up on the important bits or your guests may get bored along the way.
Let speech-givers choose their own language
If a parent, MOH, best man or other speech-giver is more comfortable speaking French or another language, let them give their speech in it. This will make it more sentimental and they'll feel more confident when they step up to the mic (and probably won't have to rely on notes).
Set up your FREE wedding website and find your wedding invitations on WeddingWire »