6 Ways to Host a Kid-Friendly Wedding
Creating a children's table isn't the only thing you can do to make your wedding kid-friendly. Here are a few more ideas.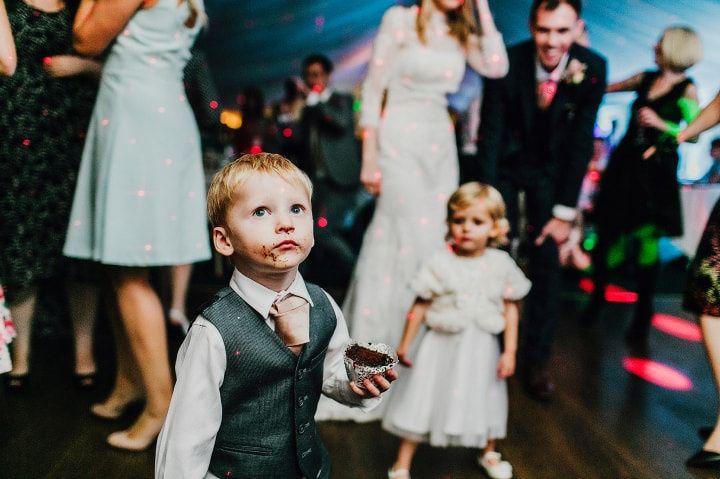 Looking for kid-friendly wedding ideas? There are a few things you can do to make the little ones feel extra special on your big day. From giving them their own kid's table to crafting activity packs to keep them entertained at the reception, hosting children at your wedding doesn't have to be hard.
Here are a few kid-friendly wedding ideas.
Set up a play area
Dedicate a space in your wedding venue where children can gather, so that as guests begin to mix and mingle, the little ones (and their parents) have a place to meet other children. Parents can then take turns minding the kids or you could hire a caregiver to help out. Include seating, toys, games and activities.

Create a kid's table
If you've got a few kids on your guest list, why not put them at their own wedding reception table? Unless they're shy little guys, they'll enjoy the company of people their own age. We love the idea of switching up the wedding centerpiece for this one. An arrangement made of candy, windmills and other toys and treats will be much more interesting to them than a vase of roses. Word to the wise, if the children you've invited are only toddlers or are prone to acting up, you may want to skip this and seat them with their parents.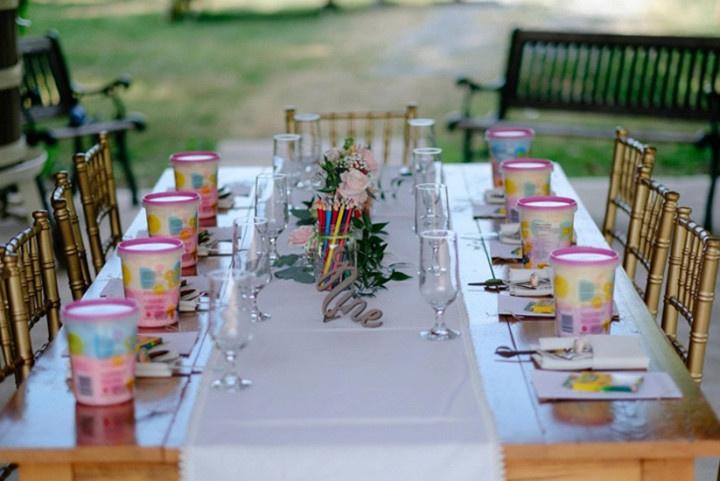 Add some kid-friendly wedding food your menu
Things like balsamic Brussels sprouts, caviar and creme fraiche tarts and crostini stacked with lobster sound amazing, right? Well, unfortunately, the little ones at your wedding probably won't be up for that kind of culinary adventure. No, you don't have to change your entire wedding menu to suit them, but we suggest having some kid-friendly wedding food up for grabs, too (a few picky adults will also thank you for doing this). Eats like pint-sized pizzas, sliders, itty bitty baskets of fries and fruit trays are tried and true options.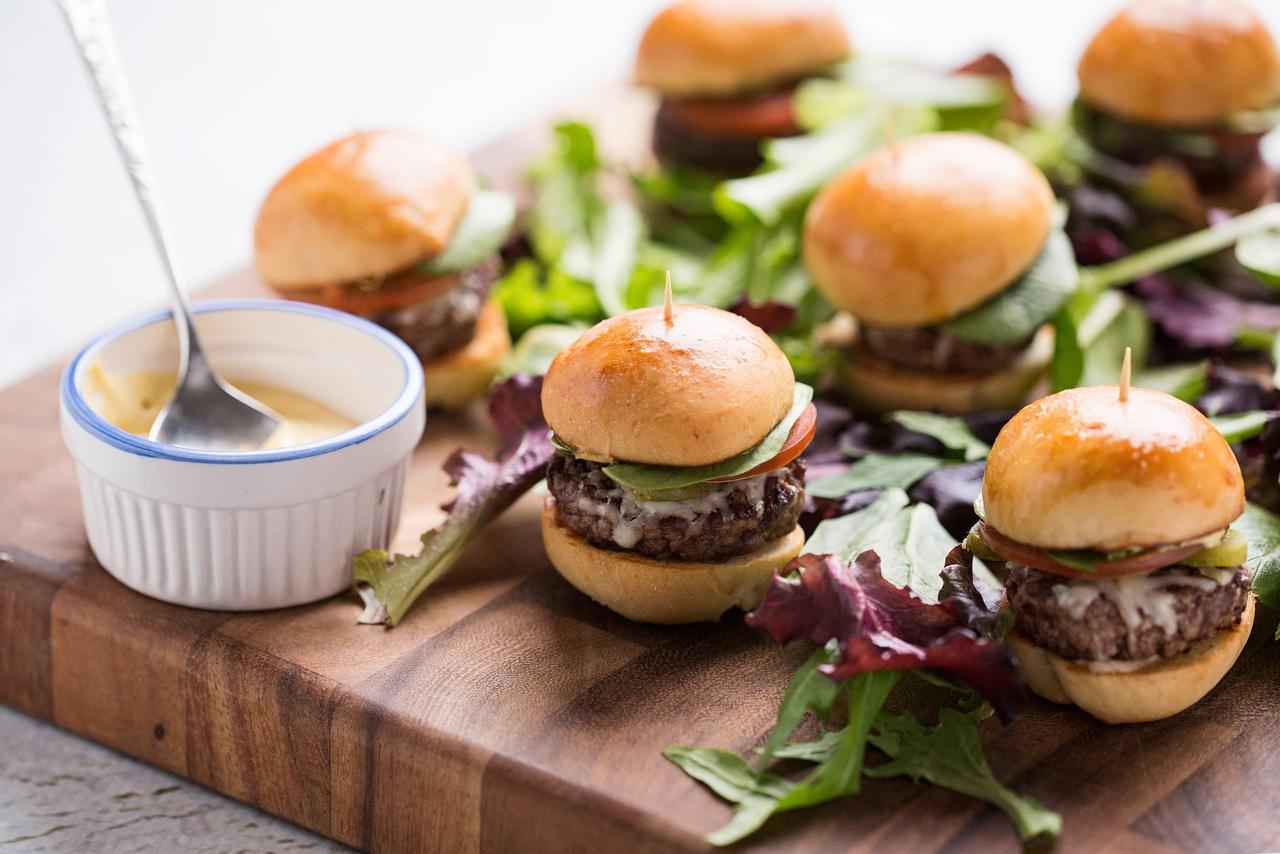 Give them special kid-friendly wedding favours
Wedding favours like seedlings, tiny bottles of champagne and boozy chocolates are great for adults, but not so great for youngsters. Consider ordering a few kid-friendly wedding favours so that the little ones at your wedding can take something fun home for themselves. You don't have to spend hours surfing the web to find the perfect presents, just keep things simple and easy. Cookies, candy and chocolate are old and faithfuls that any kid would get excited about.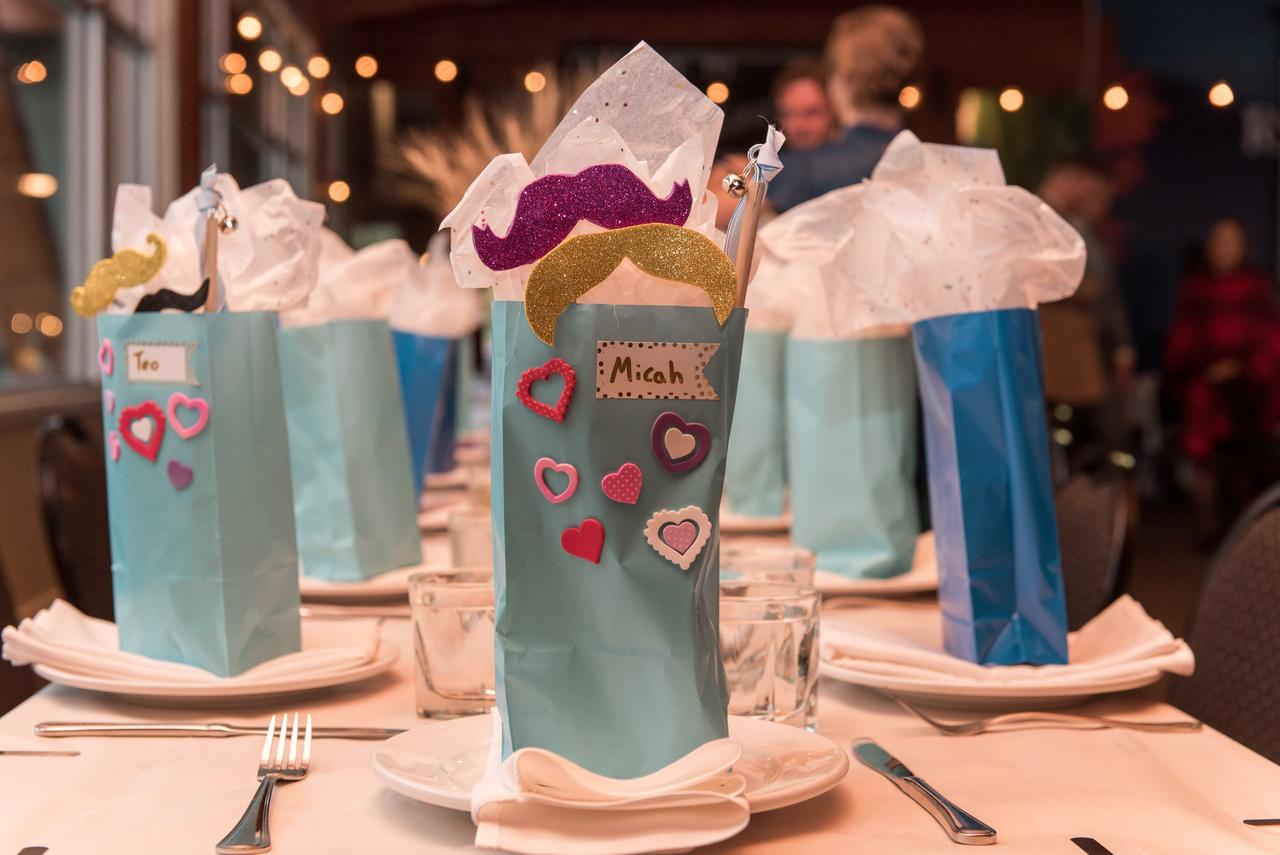 Have activities at the ready
Of course, you think wedding speeches and slow dances are fun, but the children at your wedding probably won't share that sentiment. In fact, if they're under the age of ten they'll probably get antsy during the more serious parts of your reception. So, how do you have a kid-friendly wedding reception? Craft activity packs filled with little things like colouring books, mazes and puzzles to keep them occupied (you don't have to spend tons of money, you can print them off at home or head to Dollarama). And don't worry, they're sure to get excited and join the party when fun, upbeat tracks come on.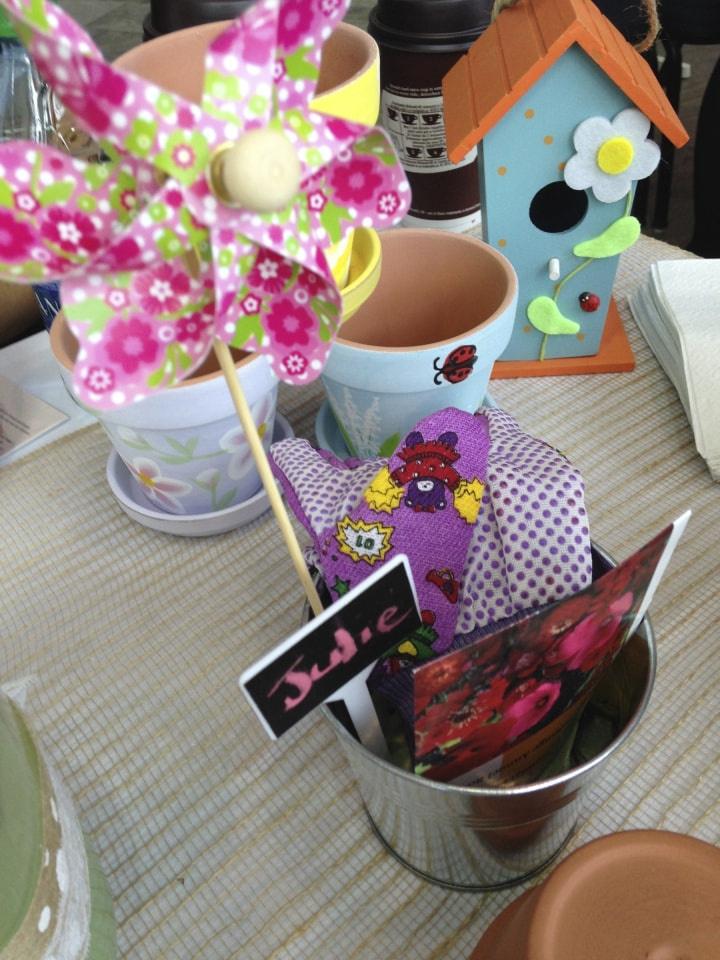 Let them put in a song request
You shouldn't let kids create your entire wedding playlist but think about letting them put in a request or two with your band or DJ. Catching a tot bounce around to their favourite track is bound to have your guests awwing and it'll make for great wedding video content.
Get more kid-friendly wedding ideas. Join the discussions in our community forums »