10 Kid-Friendly Snacks to Serve at Your Wedding's Cocktail Hour
The last thing you want at your wedding is a handful of hangry kiddies. Here are some of our favourite child-friendly eats to keep everyone happy before dinner is served.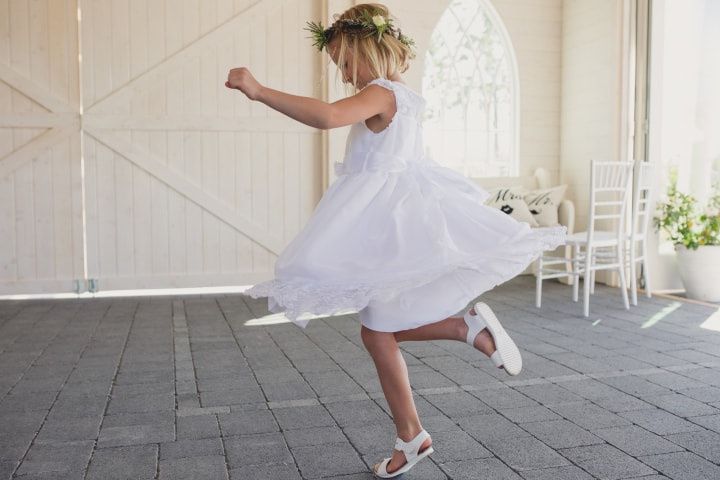 Deviled quail eggs and lobster crostini may get your mouth watering, but they probably won't impress anyone under the age of 18. If you're looking to wow the tiniest diners at your cocktail hour you may have to look into adding a few less-than-gourmet eats to your menu. Don't worry, these won't make your other guests scoff, there's a good chance they'll be dipping into them, too. After all, who doesn't love pizza, mac n' cheese and french fries?
Here are a few kid-friendly snacks to serve at your wedding's cocktail hour.
Fruit and Veggies
Okay, so this may not be the most interesting option, but it's tried and true. You don't have to lay out Loblaws spreads and call it a day, either. Ask your caterer to make your fruits and veggies a touch more photogenic by putting them into cute cups or crafting them into skewers.
Hot Dogs
Ah yes, the humble hot dog. While it may not seem wedding worthy at first glance, it has plenty of potential. If you aren't sure about what combinations to go with, let your guests choose their own. Create a mini DIY hot dog bar where your guests can dress up their pint-sized dogs how they see fit. Kids may go for the classic duo of ketchup and mustard but adults may be willing to go off the beaten trail with add-ons like kimchi or caramelized onions.
Sliders
You may want to throw another BBQ favourite to your list of offerings, as well - hamburgers. Sliders are the smaller, chicer sibling that fit in well with classy hors d'oeuvres. These pair well with the aforementioned hot dogs and can be jazzed up using the same condiments - a real match made in heaven.
Popcorn
Popcorn is a go-to snack that can't be beat. While having standard variations - like caramel corn and buttered popcorn - are a must for the little ones, we suggest offering a few flavours that go outside of the box for more experience palates, too. Garlic parmesan, maple, jalapeno and cake batter are all worth sampling for your big day.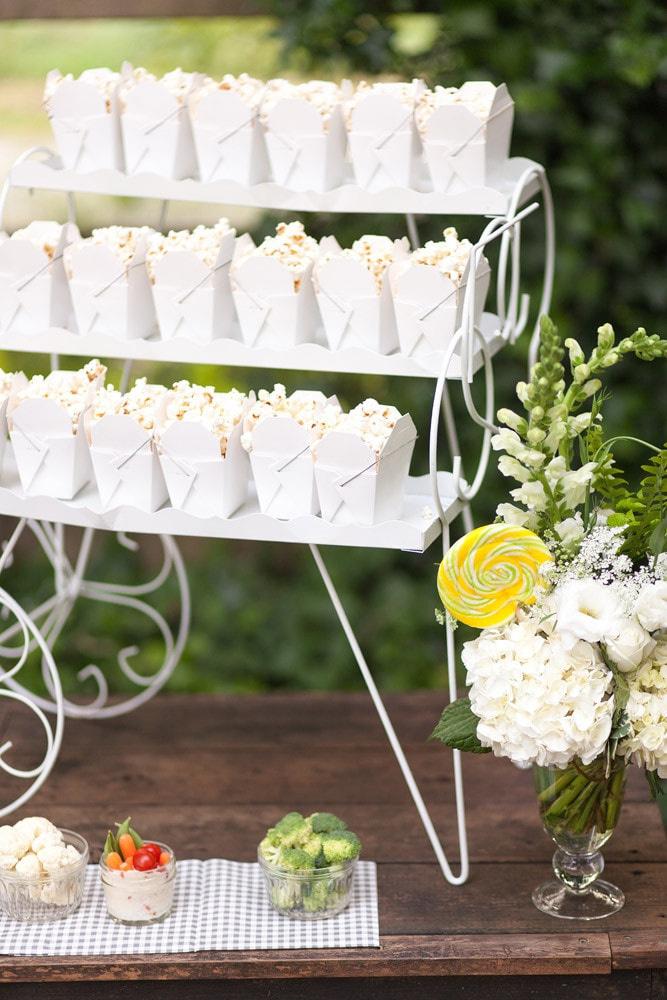 Pizza
Everyone loves pizza and there are so many innovative ways to serve it. Massive slices are a recipe for mess, so we suggest option for something a little more outfit-friendly. Need some inspo? Flatbreads, crostinis and pizza wheels are all great no fuss, no muss options that both adults and children will enjoy.
French Fries
This drive-thru snack is sure to impress all of your guests, from age four to 94. Dress them up by serving them in monogrammed takeout containers or stylish fry cones that match your wedding colour scheme.
S'mores
Your cocktail hour eats don't have to be strictly savoury. In fact, we think adding a few sweet eats into the mix is essential. While cream puffs and macarons may impress the adults at your wedding, you may have to go another direction if you're trying to wow the children. This classic campfire treat may not be the most gourmet option, but it's definitely a kid-pleaser.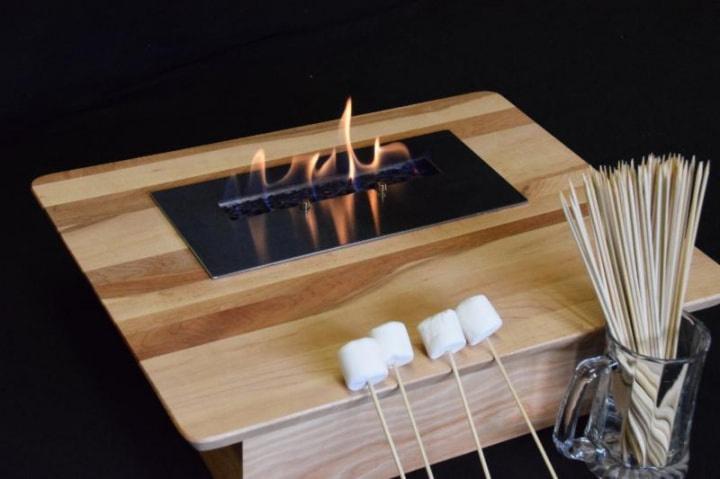 Chicken and waffles
This is a trendy combo that kids can get on board with. I mean, what's not to love? Fluffy belgian waffles topped with crispy fried chicken and drizzled with a healthy dose of maple syrup - seriously, is your mouth watering? If you've got some pickier children in the mix you can offer deconstructed versions, so that they can take the chicken without the waffles (or vice versa).
Mac n' Cheese
Like the above combo, mac n' cheese is one of the trendiest eats on the market today. That means not only will the little ones love it, so will the adults. No, we don't suggest serving mountains of KD (unless that's what you're into) - ask your caterer to whip up itty bitty mac n' cheese bites in an array of flavours - from gruyere to blue cheese to classic cheddar.
Grilled Cheese
Grilled cheese doesn't have to be made with Wonder Bread and Kraft slices - it can be both fancy and kid-friendly. We suggest having some cheddar and white bread options for the unadventurous youngins, but don't be afraid to get inventive and add a few more interesting combos like brioche and brie or avocado and feta on multigrain.