6 Things You'll Need for a Killer Wedding Cocktail Hour
From signature drinks to comfy seating, here are a few things that'll make your wedding cocktail hour extra enjoyable.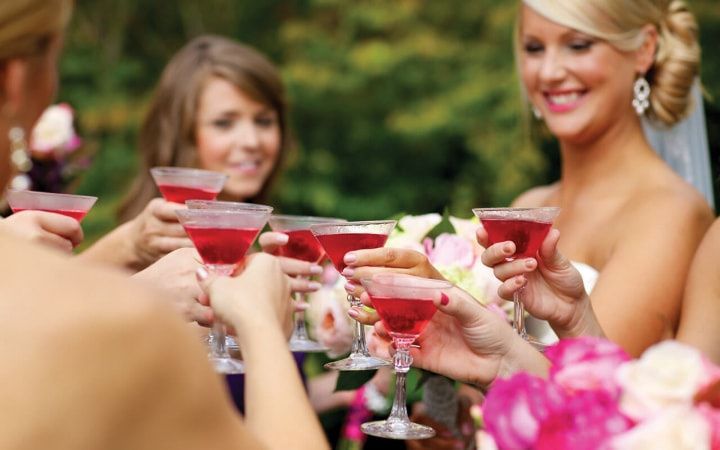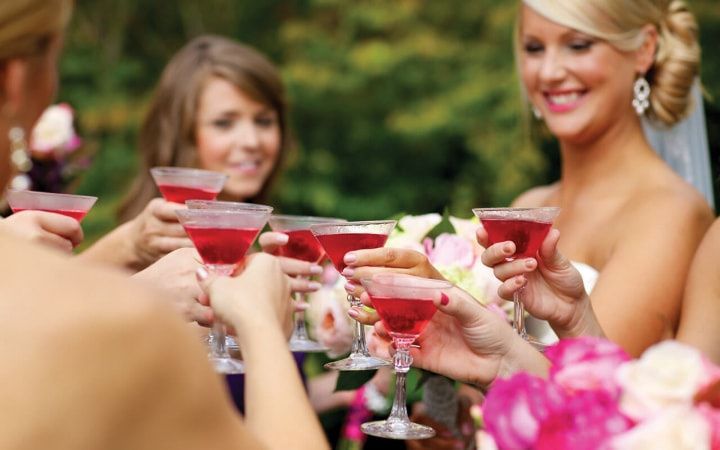 If you're following the traditional reception itinerary, there's typically a wedding cocktail hour wedged in between the ceremony and the reception. This is where your guests can mix, mingle and relax before dancing the night away at your reception. If you want to put yours above and beyond, there are a few things you may want to invest in.
Here's are a few things you'll need for a killer wedding cocktail hour.
Signature cocktails
It's called cocktail hour for a reason! Spend some time brainstorming with your partner and your bartender to come up with some specialty cocktails that represent your favourite flavours and your personalities. If you're not feeling super creative, you can always go with a tried and true favourite - like a Moscow Mule or Negroni - but don't skip the opportunity to give it a punny new name.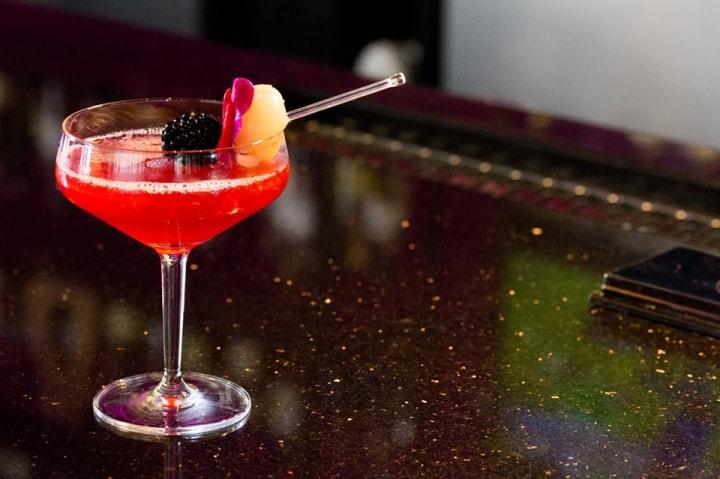 Non-alcoholic drinks
Not all of your guests will want to get boozy during your wedding cocktail hour, so make sure you have a few non-alcoholic beverages on hand. Yes, water and pop are nice, but why not also give them the option of an amazing mocktail? Virgin mojitos and margaritas are equally as tasty as their alcoholic siblings.
Tasty appetizers
Your guests will be treated to a stellar meal in a mere hour or two, but their stomachs will probably be rumbling a little by the time your cocktail hour rolls around. To avoid having to deal with a hangry mother-in-law or cousin, make sure you have some tasty hors d'oeuvres at the ready. We highly suggest using your wedding theme as inspiration for your menu.
Fun and games
Want to get your guests bonding? Plan a few activities, like lawn games and giant Jenga, for your wedding cocktail hour. This will save your friends and relatives from being total wallflowers or sticking to their own social circles. These (combined with a bit of liquid courage from the cocktails) make for great ice breakers.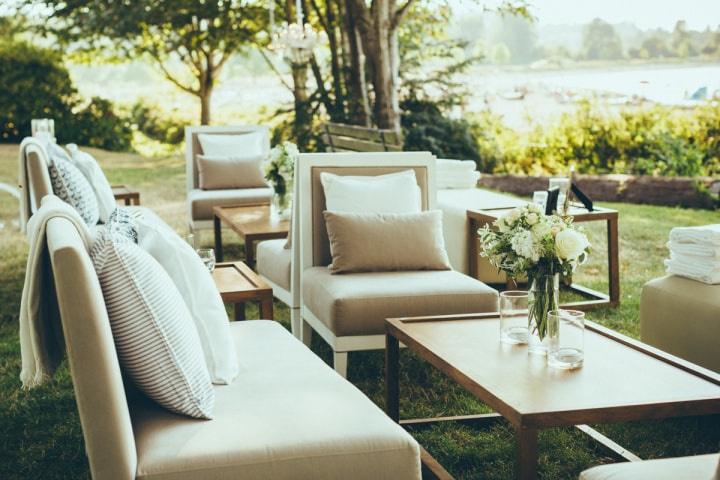 Comfy seating
Amp up your wedding cocktail hour space with a few comfy couches and arm chairs. Yes, folding chairs are a lot less expensive, but your guests will really appreciate the splurge for a cushier option. If you want to save a bit of money, we love the idea of fluffy floor pillows - they're both stylish and budget-friendly.
An awesome playlist
No party is complete without an awesome playlist. We suggest filling yours with some easy listening tracks and saving the pump up jams and slow dance-worthy songs for later on in the evening. Need a bit of help? We've got you covered.
Search for mixologists and more wedding entertainers on WeddingWire »