5 Tips for Designing Your Wedding Bar
Wedding bars don't have to be boring! Here's a few ways to make yours pack a punch and match your theme.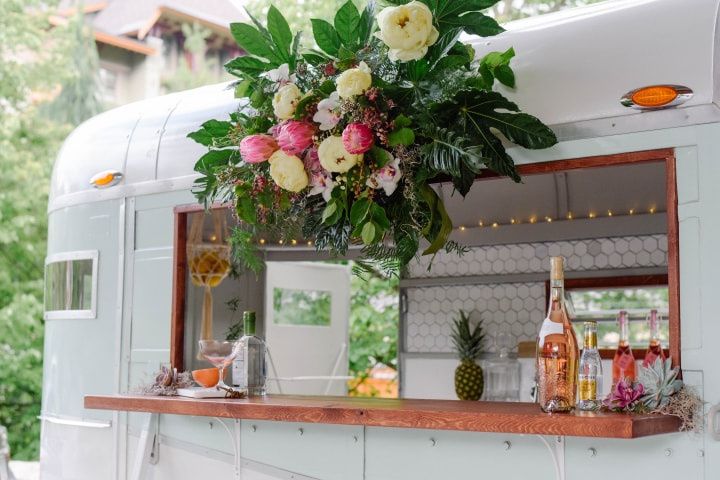 By the time your wedding ceremony wraps your guests will probably be ready for a cocktail (or two), so, you're gonna need a wedding bar. Yes, you could stock the space with liquor, mix and wines and call it a day, but why not give it a bit of extra TLC? From creating your own bar area to topping it off with some sweet decorations, there's plenty you can do to make it a bit more magical.
Here are a few ways to dress up your wedding bar.
Find the right bar style
Before you start hunting for rose gold tumblers and cute swizzle sticks, you'll need to take care of your actual bar. While most venues are equipped with a bar area, you don't necessarily have to use it - especially if it doesn't suit your theme. We love the idea of using a caravan for outdoor weddings or crafting a shabby-chic counter out of reclaimed wood (if you're extra handy). A quick scroll through Instagram should get those creative juices flowing.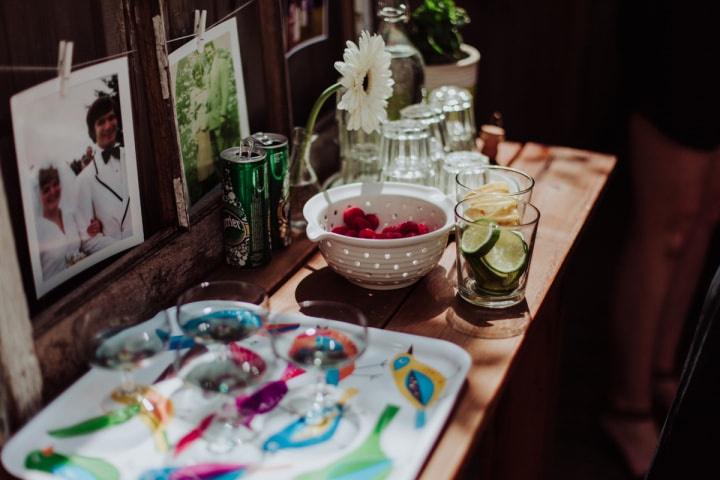 Use props to your advantage
Props are a fun way to give a nod to your theme. If you want to keep things simple, floral arrangements are the go-to, but there are a bevy of other more interesting options. Hosting a winery wedding? You may want to consider displaying drinks on top of barrels. Or, perhaps you're throwing a rustic barn affair? Why not fill a wheelbarrow with ice and keep your brews and ciders chilled in those? This is an area where you can really flex those creative muscles, so don't be afraid to try something new.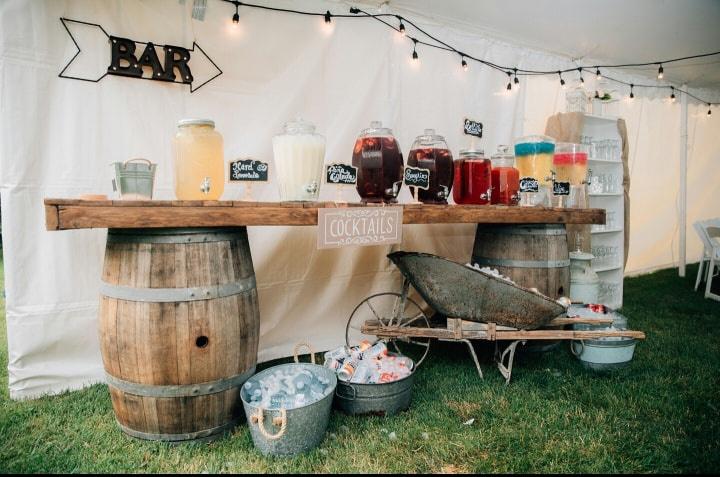 Be creative with your signage
We love the idea of using giant laser-cut signs or bold marquee lights to direct your guests to the wedding bar, but that's not the only thing you'll need. The drink menu is probably the most important sign at your watering hole, and there are plenty of ways to display the info. Chalkboards, whiteboards, paper and lightboxes are a few fan favourites for weddings.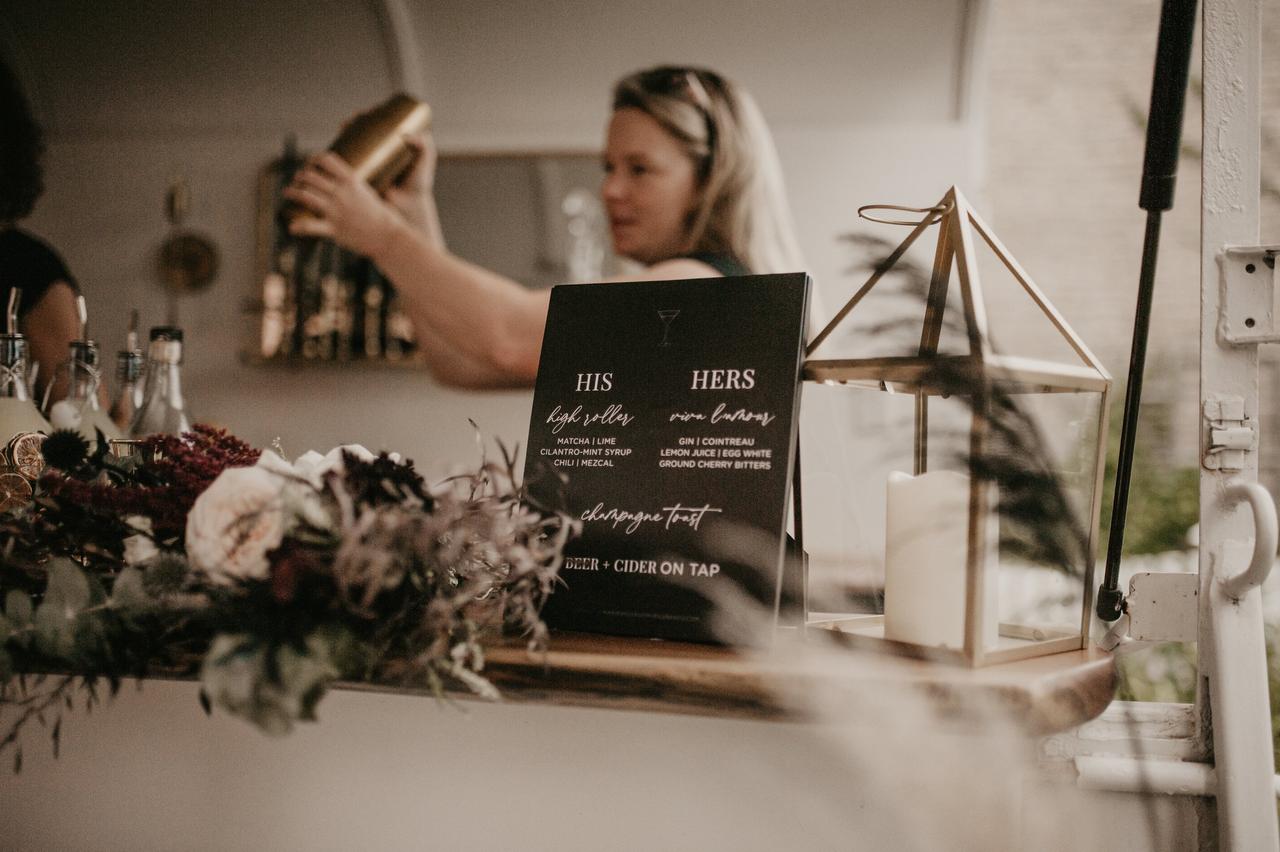 Get the right glassware
Glassware will take up a hefty portion of your wedding bar, so, naturally, you want it to look good. While plain 'ol tumblers and wine glasses will get the job done, you may want to go the extra mile for your signature cocktails. If you're serving a drink like a Moscow Mule, copper bar mugs are a total must. Trying out a tropical theme? Metallic pineapple glasses are all the rage right now.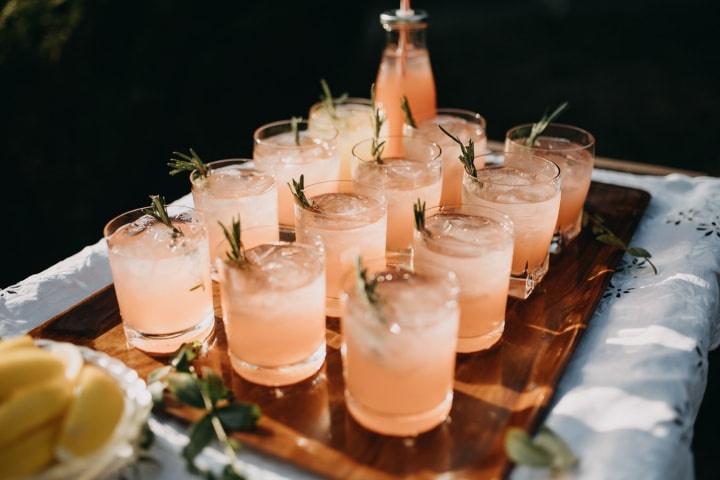 Don't forget about the little things
Colourful straws, garnishes, drink umbrellas and name tags are fun little additions that you can show off on your wedding bar. Not only do these look amazing on display, but they'll also give your guests' beverages extra Instagram potential.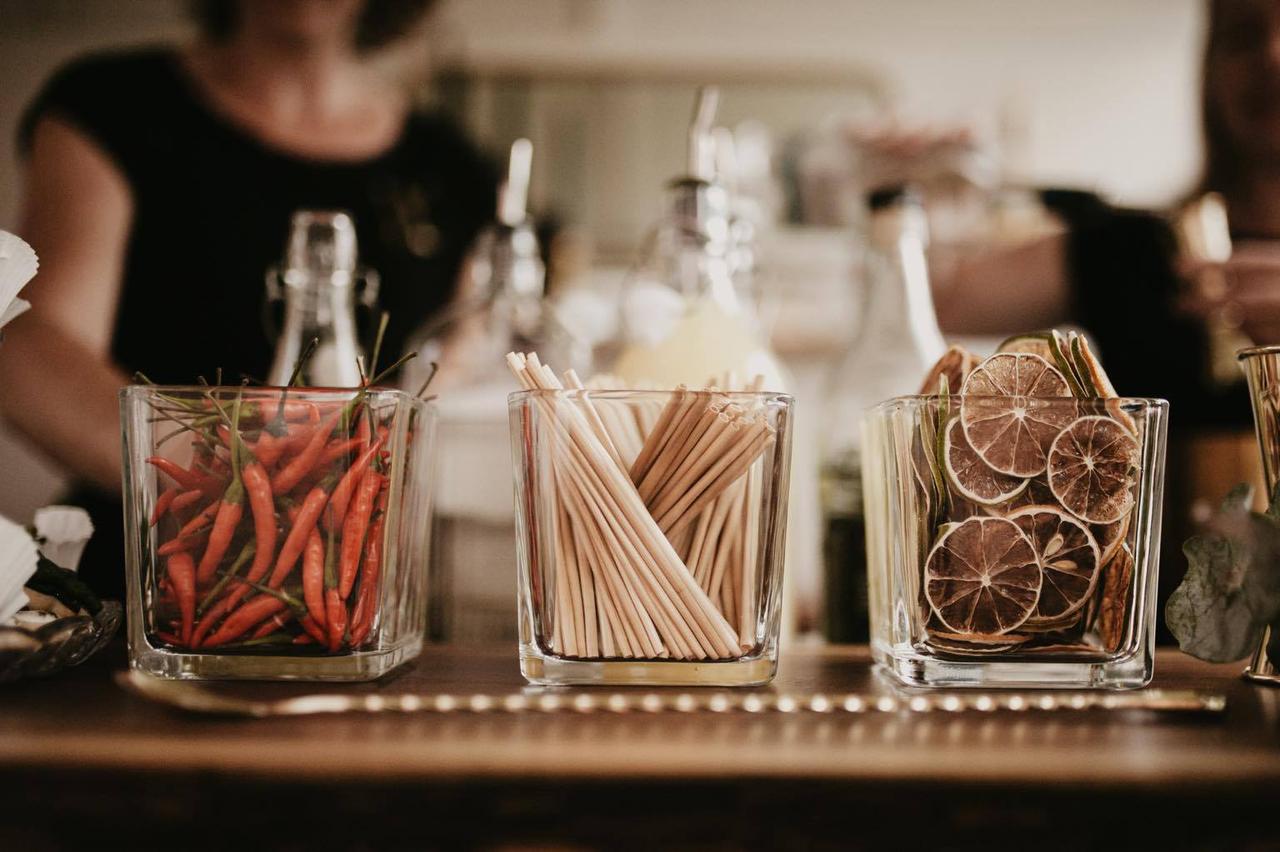 Find mixologists and event rentals on WeddingWire »