5 Watermelon Cocktails Worth Serving at Your Wedding
Make your bar menu more refreshing by adding a watermelon cocktail featuring everyone's favourite summer fruit.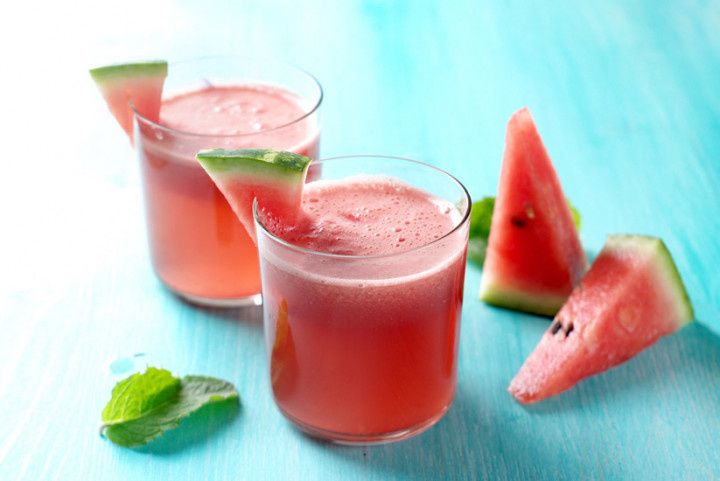 Looking for a way to put a summery twist on your signature cocktails? Add some watermelon to the mix! This seasonal fave will add a fruity, refreshing taste to your drinks, and, good news, you don't even have to cook up a brand new watermelon cocktail recipe. Use one of these old and faithfuls as your starting point and you'll be left with something seasonal and super tasty.
Here are a few watermelon cocktails worth serving at your wedding.
Sangria
Sangria is an essential summer bevvy, so it's a must if you're hosting your wedding somewhere in between the months of June and September, you've gotta serve it. Use the classic blend of wine, juice and fruit, but put a heavier emphasis on watermelon. Pro tip: go with a white wine for a paler-hued version or try Watermelon Pomegranate Sangria for a rich red watermelon cocktail.
Margaritas
If you're considering serving Mexican-inspired eats for your cocktail hour, margaritas are almost a necessity. Absolutely no other drink works as well when paired with nachos, tacos and chips and guac. Go for the standard blend of tequila, lime juice, sugar and ice, but add watermelon simple syrup and juice. It'll definitely make it on the sweeter side, but I'm sure none of your guests will complain.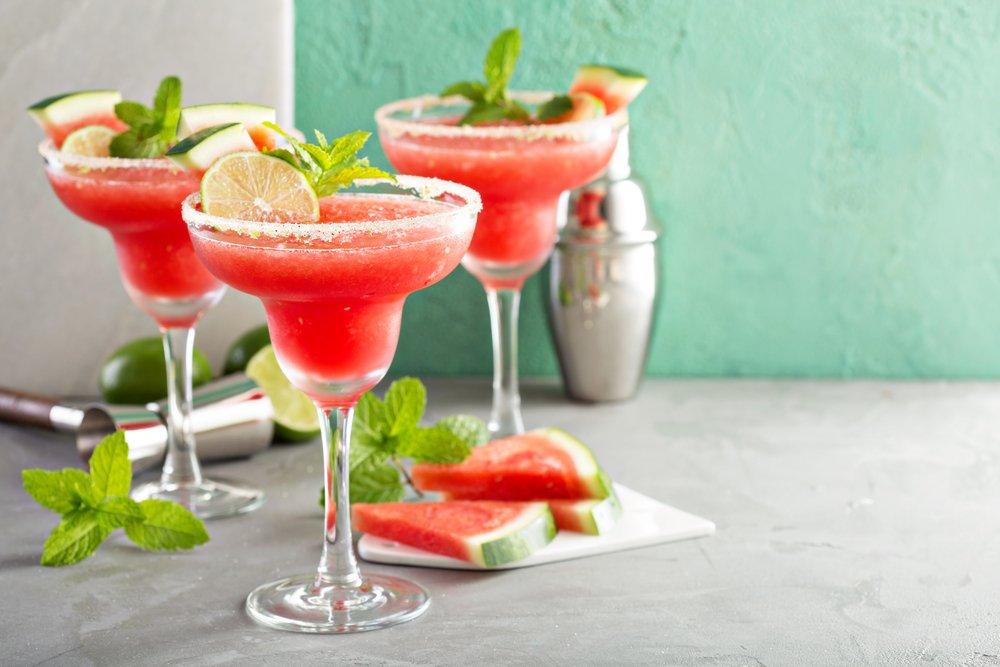 Mojitos
Mojitos are one of the most refreshing cocktail varieties. The combo of mint and lime will awaken your guests' tastebuds and refresh their palates before they dive into those hors d'oeuvres. But you know what it's missing? Something fruity. Yes, lime is technically a fruit, but the citrusy flavour could use the help of something sweeter. That's where watermelon comes into play. Before serving add in a splash of watermelon juice to give your drinks that extra oomph.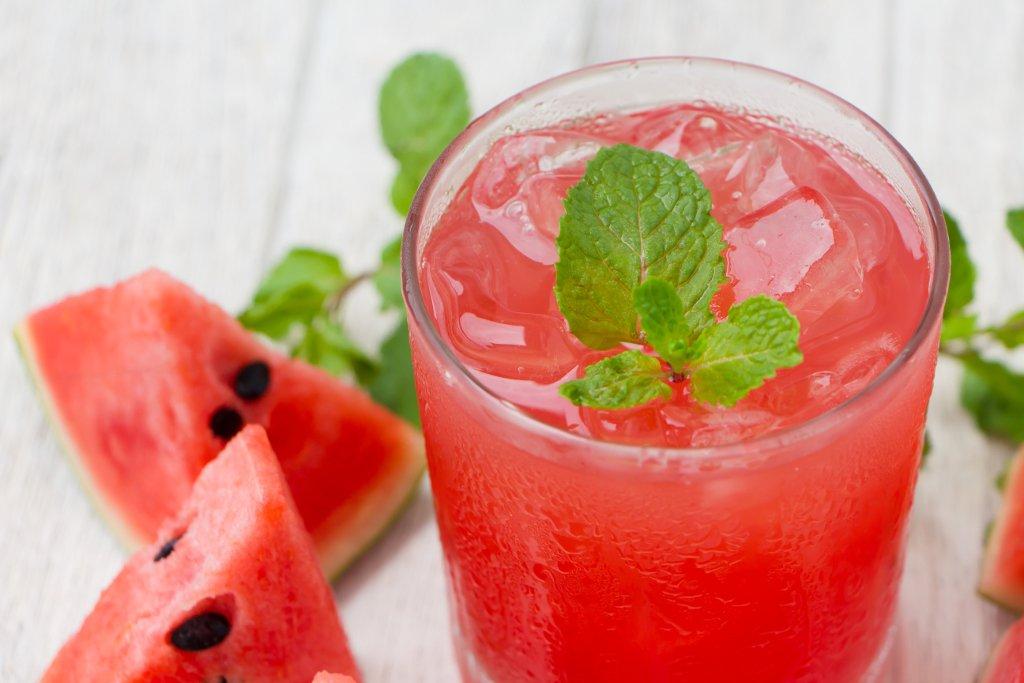 Piña Coladas
If you like piña coladas, then this is the watermelon cocktail you should be serving at your wedding reception. Follow a standard piña colada recipe, but before hitting blend add a few chunks of juicy watermelon into the mixture. You'll be left with a batch of creamy pastel pink cocktails that scream summer (and will brighten up your guests' Insta feeds).
Mimosas
If you plan on your reception lasting until the wee hours of the morning, your guests may be in need of a little hair of the dog when your post-wedding brunch rolls around. We suggest serving everyone's favourite boozy breakfast drink, mimosas. Instead of going with the classic OJ/champagne combo, mix things up by swapping Tropicana for some fresh watermelon juice. Add a little wedge of melon on the side of the glass for good measure and you've got some pretty little hangover helpers.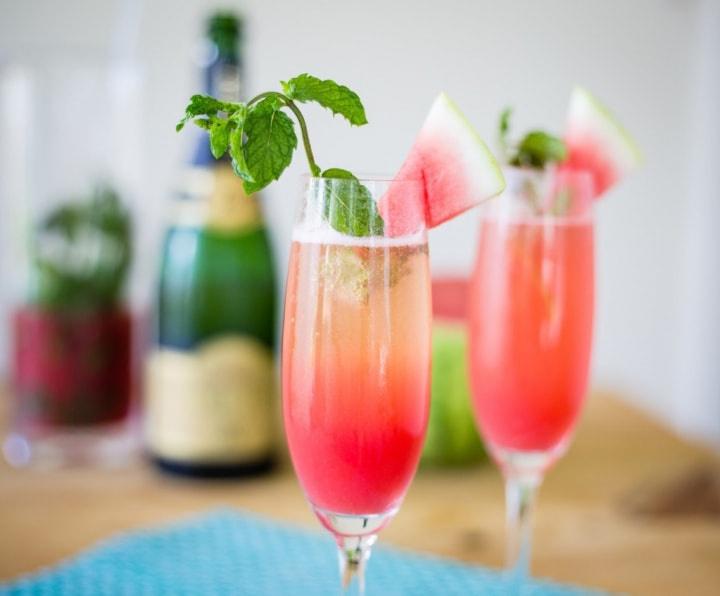 Ready to start mixing up your watermelon cocktails? Find mixologists on WeddingWire »