7 Champagne Cocktails Worth Serving at Your Wedding
Up your champagne game by adding a few of these bubbly cocktails to your cocktail hour menu. Your guests will definitely be going back for seconds.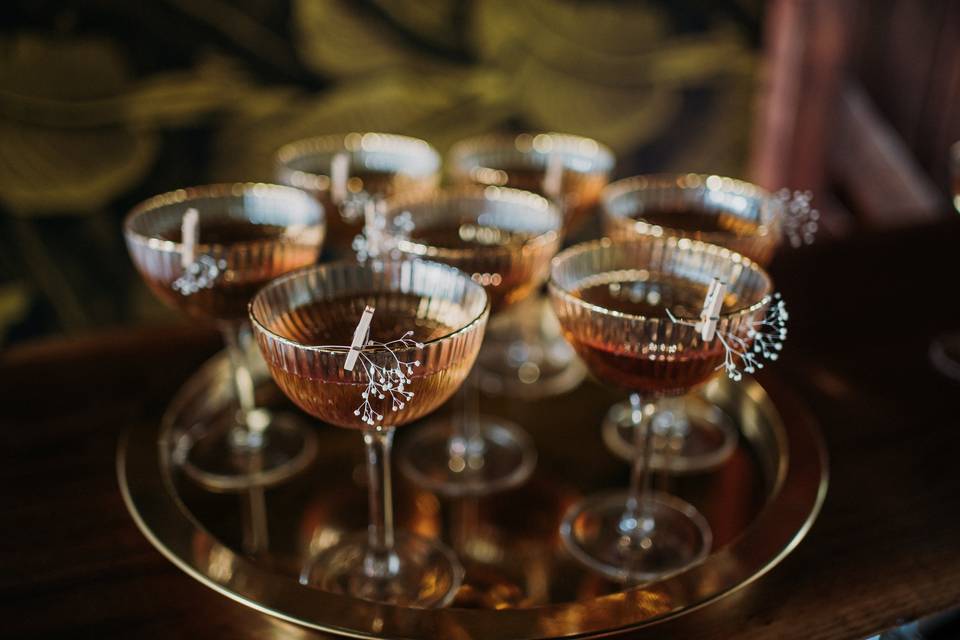 Elevate your champagne toasts by swapping the plain old glasses of bubbly for something a bit more interesting. From traditional brunch bevys to ritzy cocktails, there are plenty of ways to put everyone's favourite wedding drink to use. Remember, if you don't want to invest tons of money in your signature cocktails you can always use prosecco in place of actual champagne (nobody will notice).
Here are a few champagne cocktails worth serving at your wedding.
Mimosa
If you've ever been to brunch, you've probably had a mimosa. It's a pretty simple cocktail to create, involving only two easy to find ingredients: juice and champagne. While OJ is definitely the most popular, feel free to experiment with different fruit juices (I highly suggest looking at what's in season around your wedding date). Preparation is a cinch: Mix it up, pour it into champagne flutes, and, ta-da! You've got some killer cocktails for your pre-wedding get-together, reception or post-wedding brunch.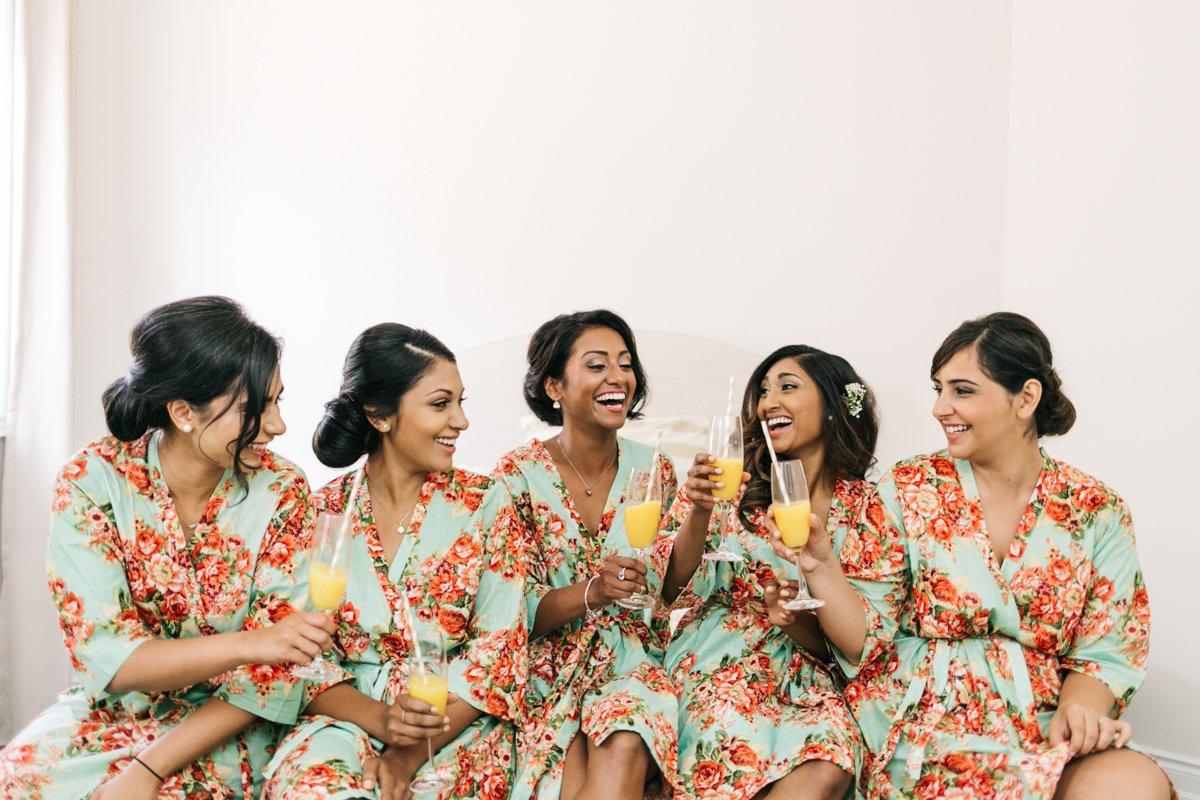 Bellini
Bellinis and mimosas are sisters, but definitely not twins. Like the latter, you'll only need two ingredients to craft them: sparkling wine and peach purée or nectar. These definitely fall on the more sugary side of the flavour spectrum, so make sure you don't drink too many or you'll be risking a nasty post-wedding hangover.
Flavour Infusion
Create your own concoction using a cocktail infusion jar. MaidenVoyage Cocktail Co. offer a range of custom blends of dehydrated fruit, citrus, herbs, spices and sugar that you steep with your spirit of choice (like Vanilla Pear Ginger, pictured here). Add the flavoured spirit to prosecco or champagne to create a yummy sparkling cocktail.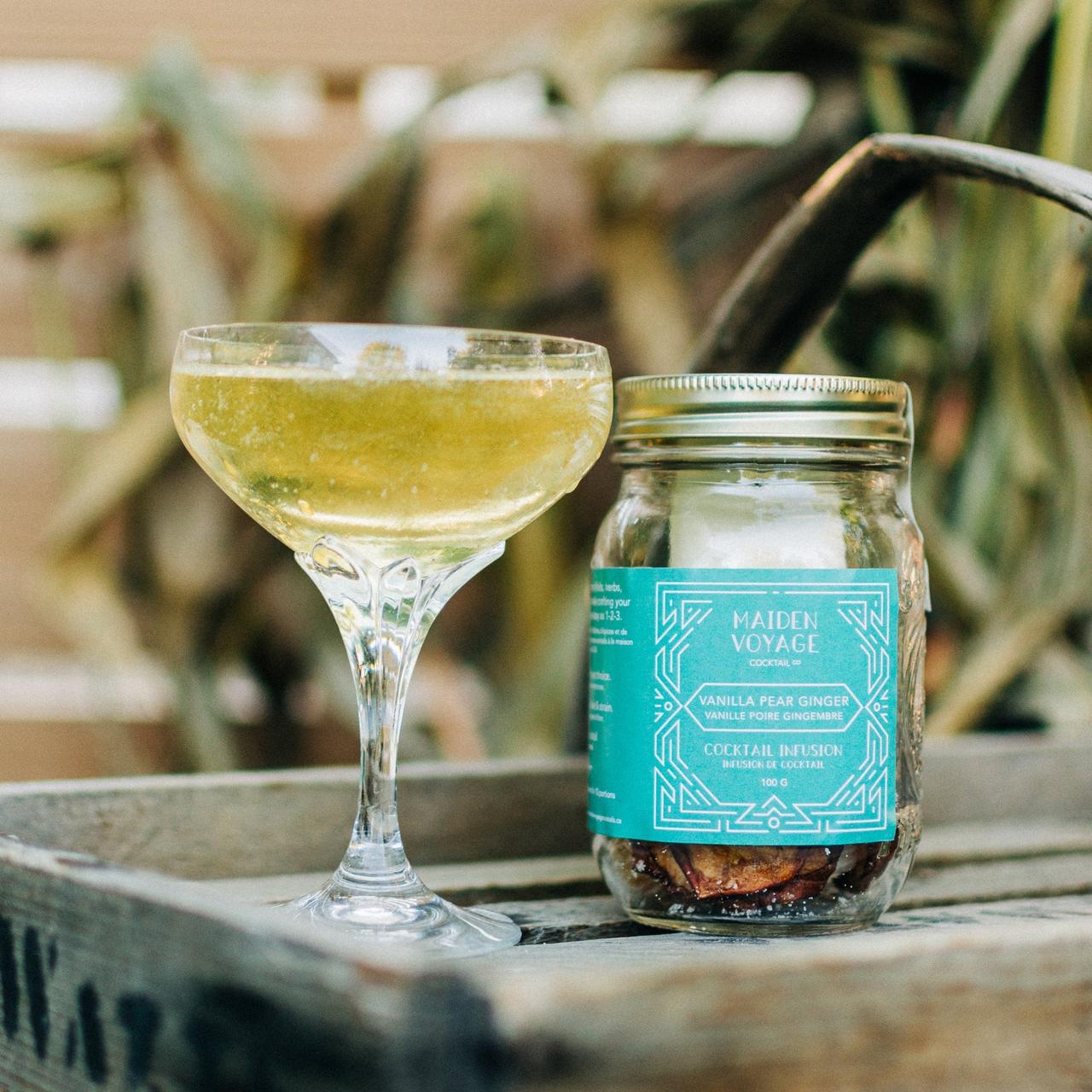 Sparkling Sangria
Hosting a summer wedding? Sparkling sangria is an absolute necessity. While you've probably made one or two batches in your lifetime, now's the time step your game up. You'll still use the traditional medley of fruits, brandy and fruit liqueur, but make it a touch more festive by using a base of champagne instead of wine.
Airmail
Airmail cocktails are the perfect drinks for vintage-style affairs thanks to their retro roots. They emerged around the 1920s and have been a staple on bar menus ever since. They typically involve rum, champagne, lime juice and honey, making them a bit boozier than the aforementioned bevies.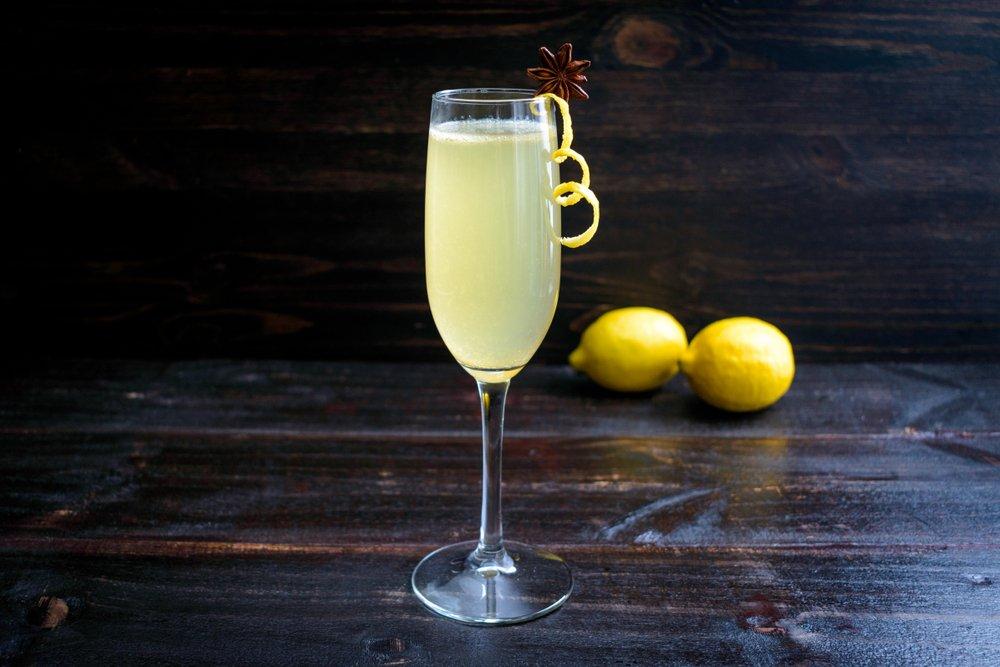 French 75
If you're in the market for a classy cocktail with a bit of oomph, look no further than the French 75. The drink was created in 1915 and given its name because it was thought to have a kick comparable to that of a 75mm Howitzer field gun (pretty impressive, if you ask me). So, how do you make them? Mix gin, champagne, lemon juice and sugar together in a shaker, strain and pour into some regal stemware.
Kir Royale
This is the amped-up version of the ever-popular French cocktail, Kir. The original drink is made from a mixture of créme de cassis and wine. Go the extra mile and turn it into a Kir Royale by trading in the wine for champagne - it'll leave you with a seriously tasty blackcurrant bubbly beverage. Pro tip: it's normally drunk as an apéritif, so encourage your guests to grab one before dinner is served.
Find mixologists and more wedding entertainment on WeddingWire »