Toronto Bridal Style | Beauty By Jemz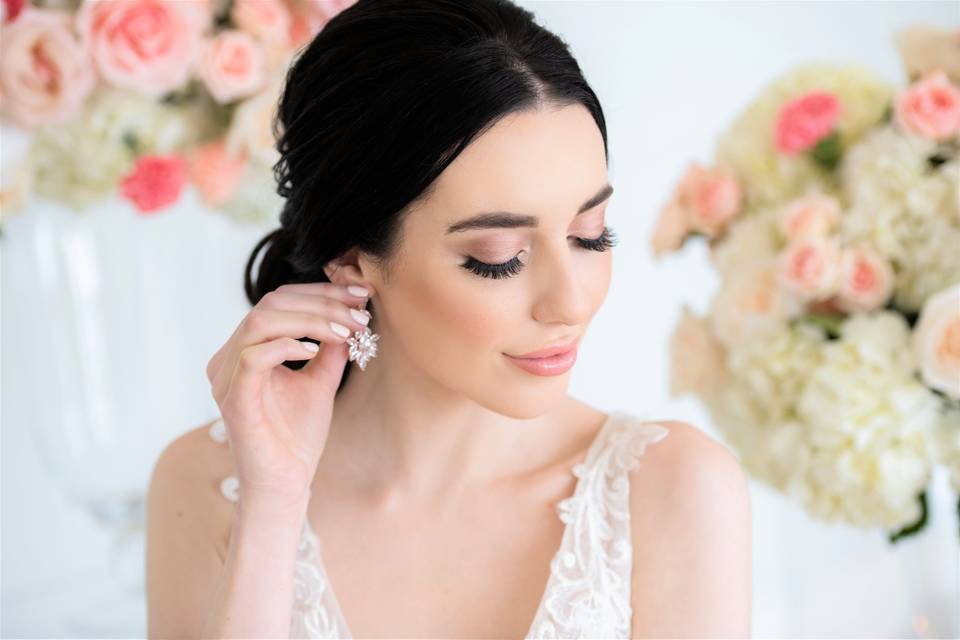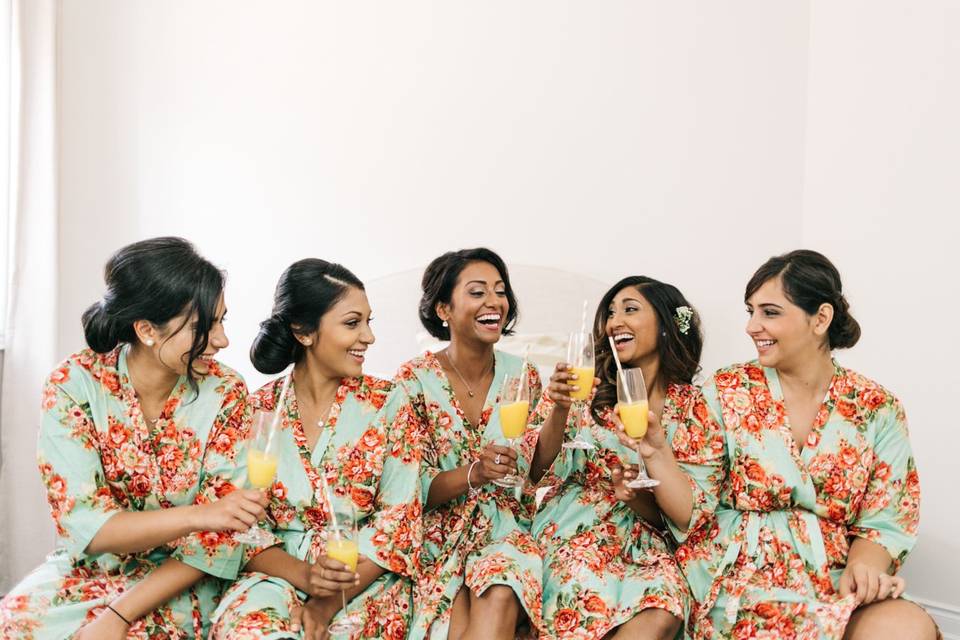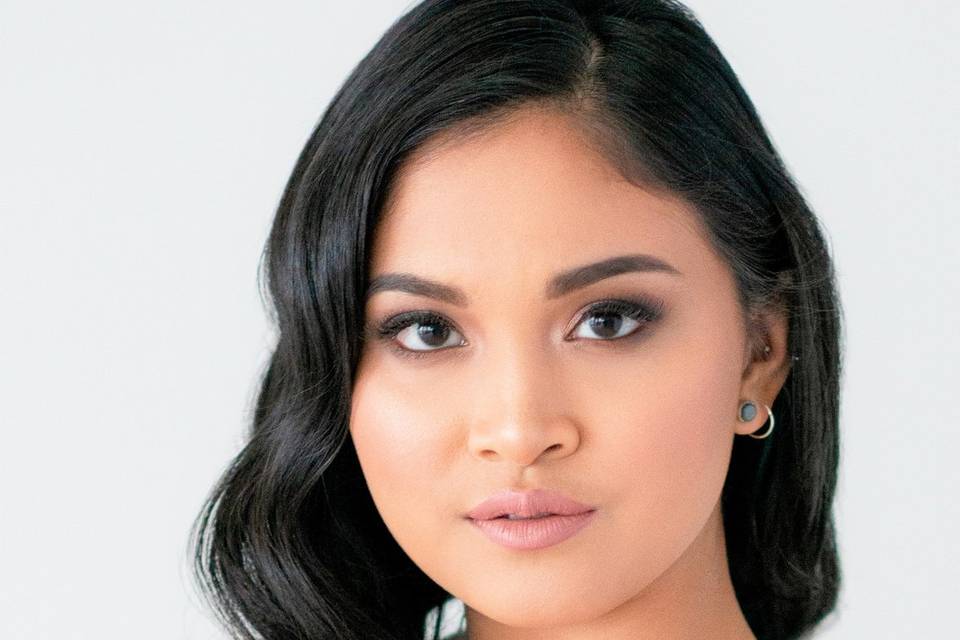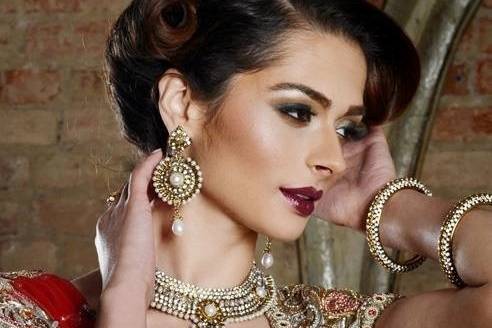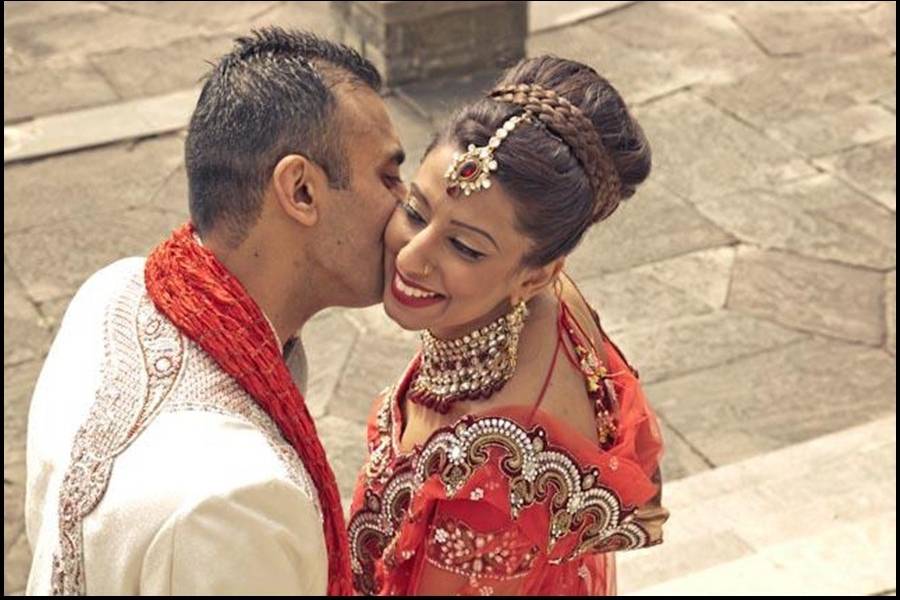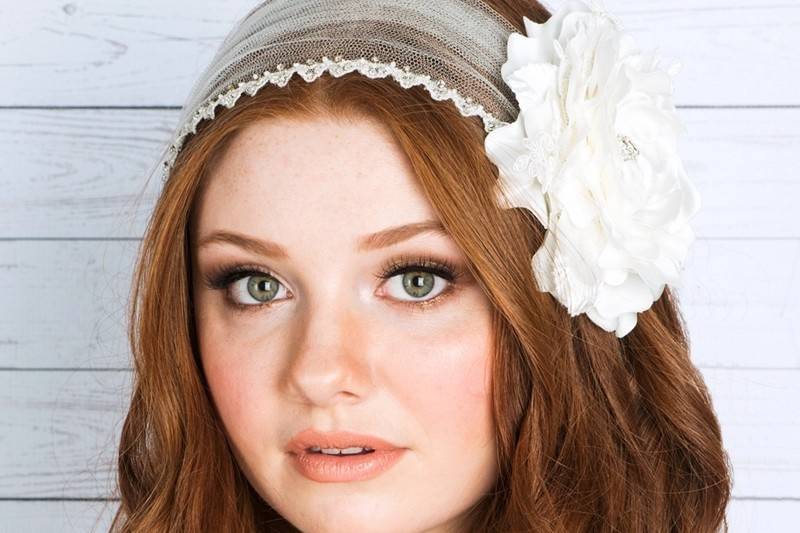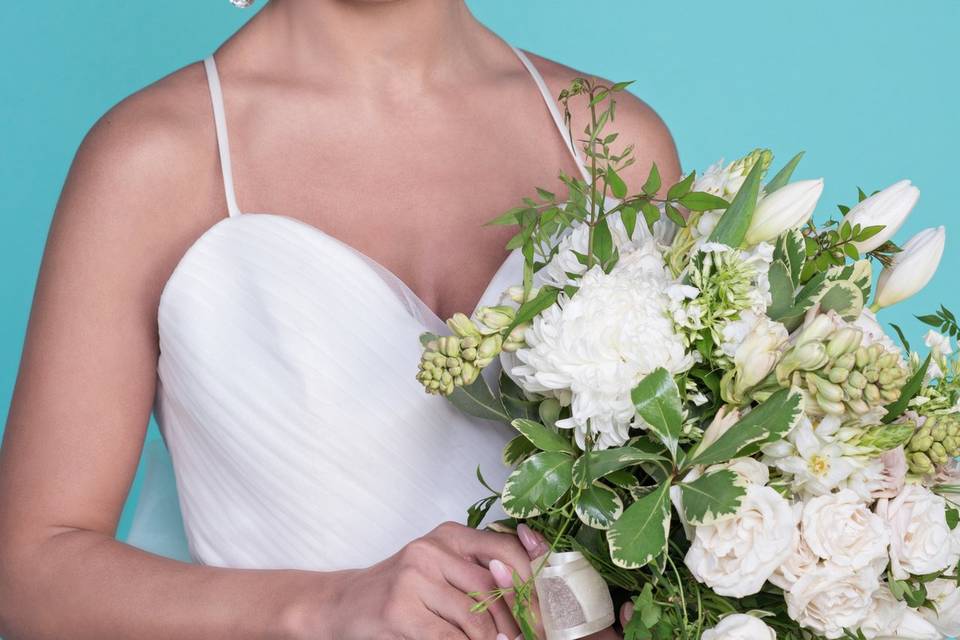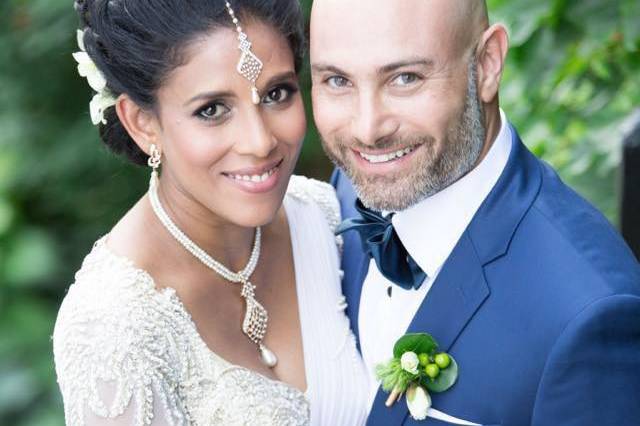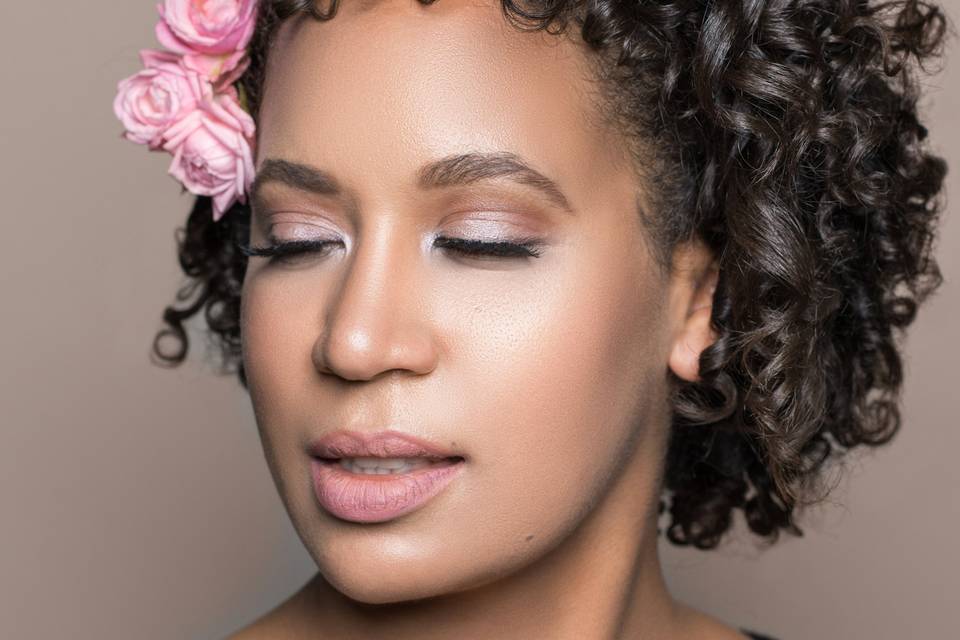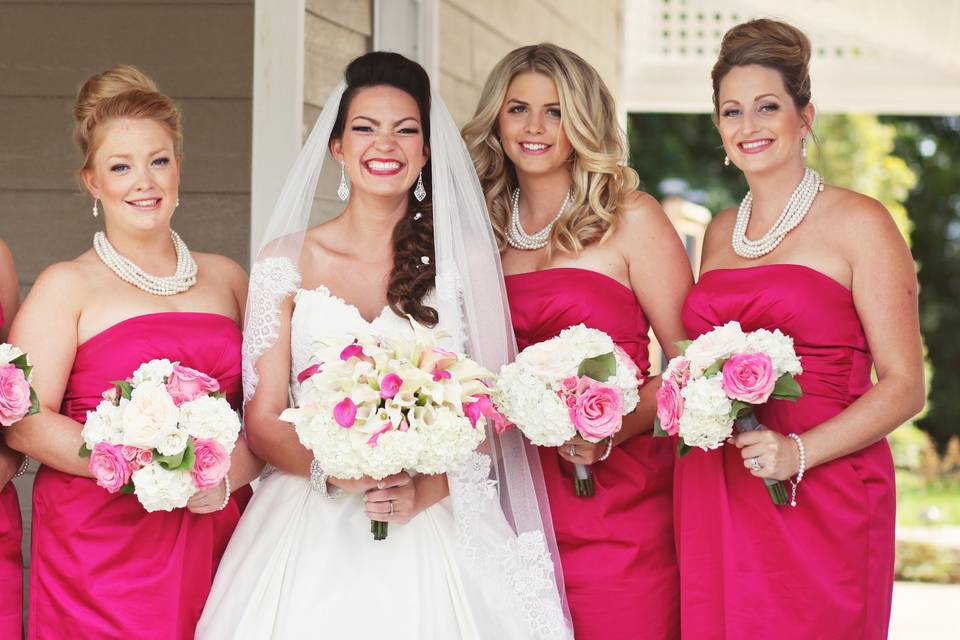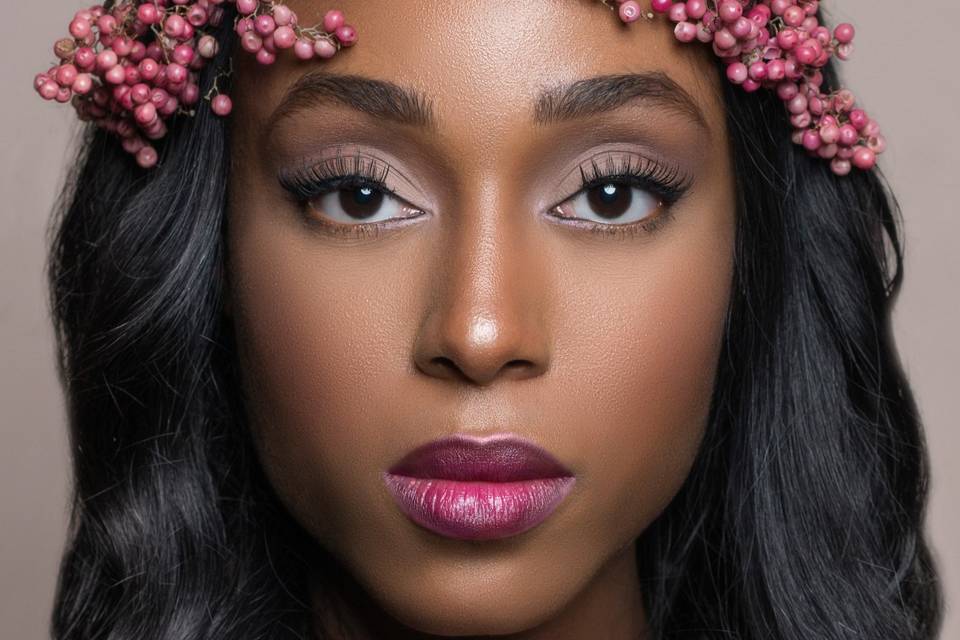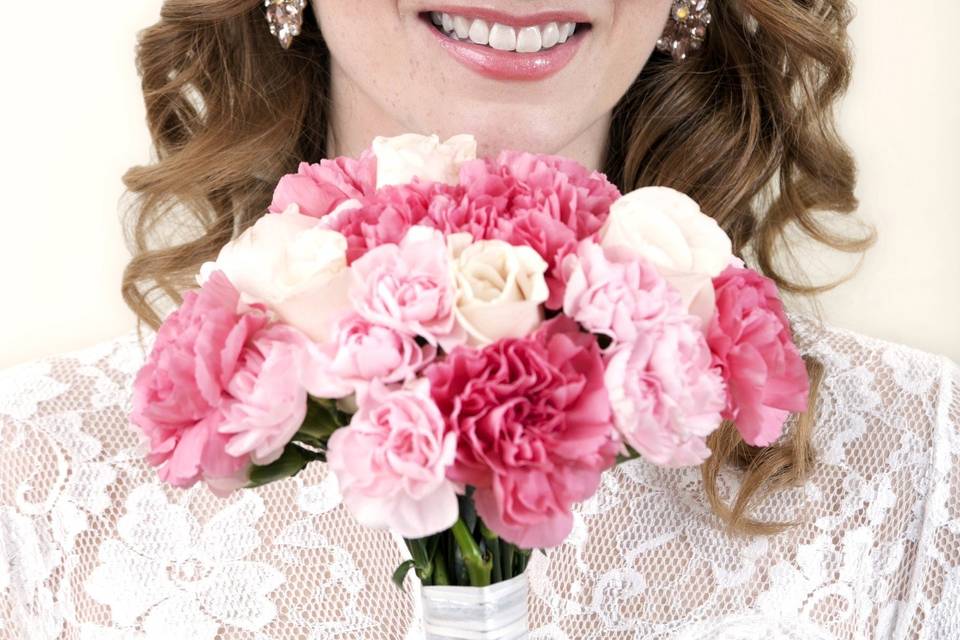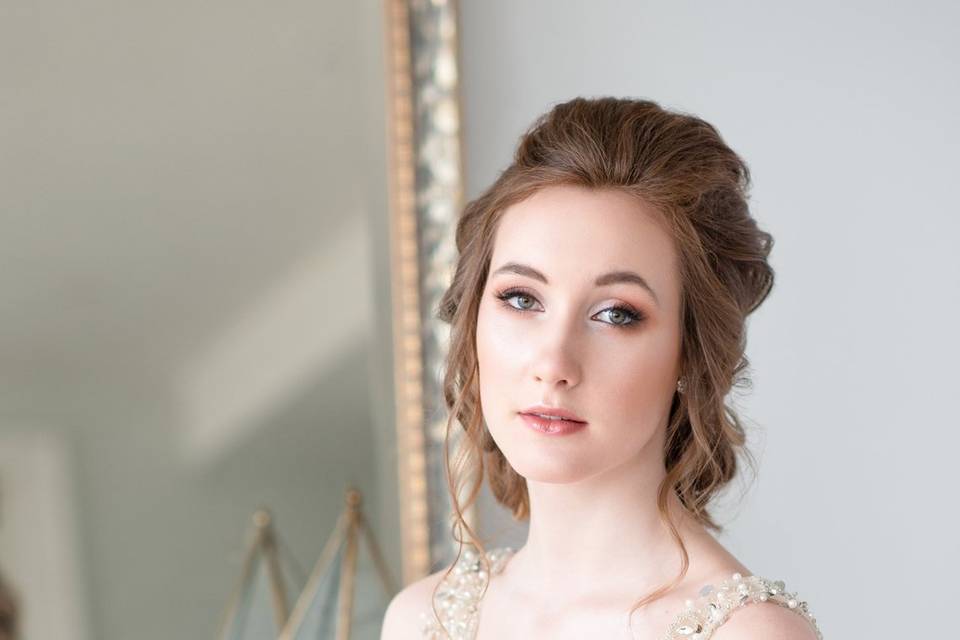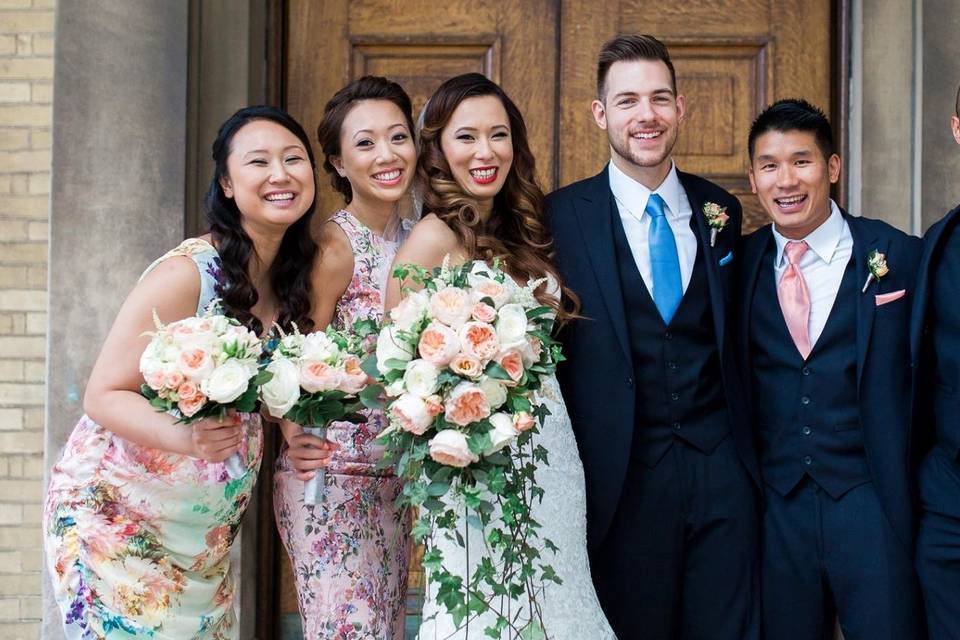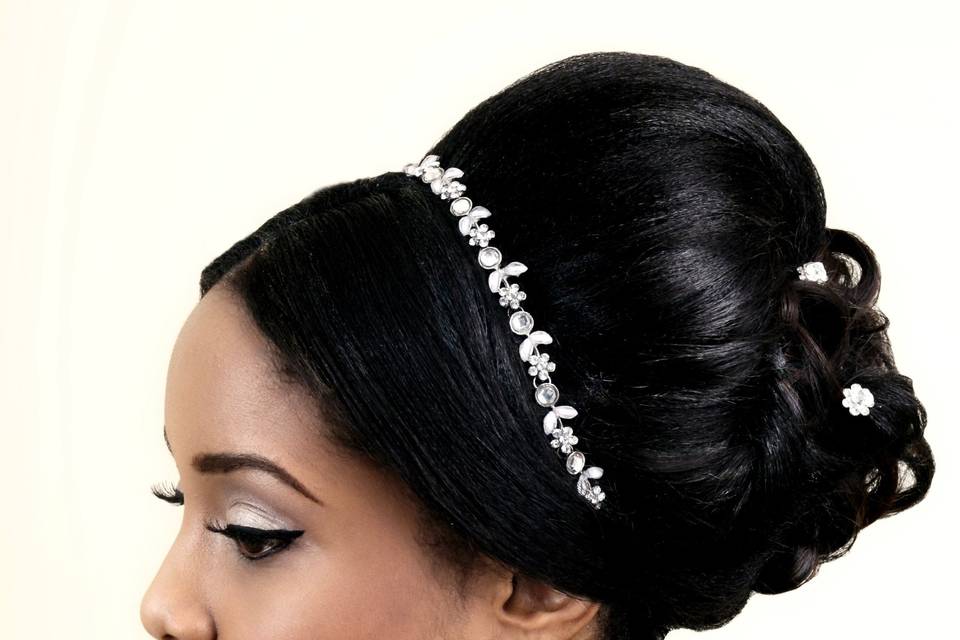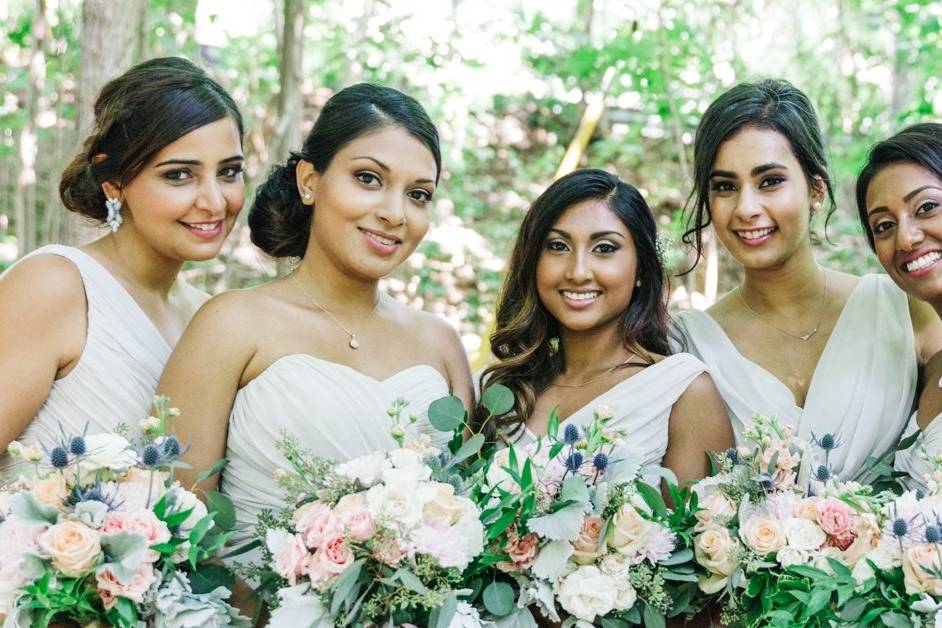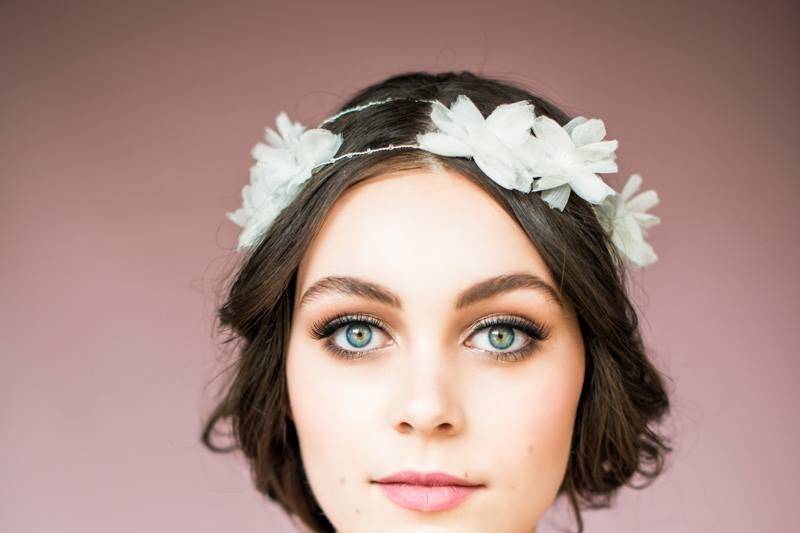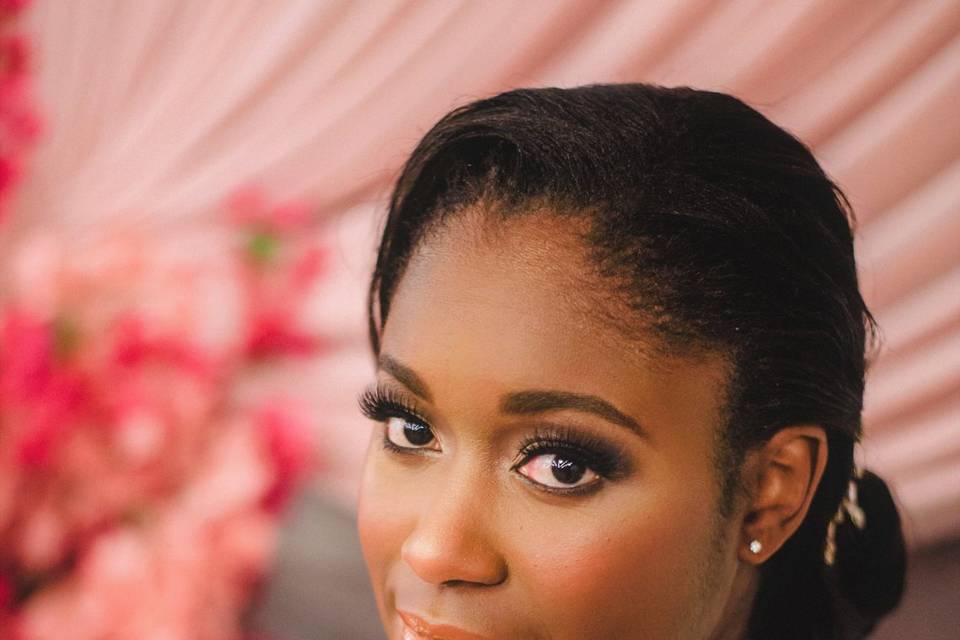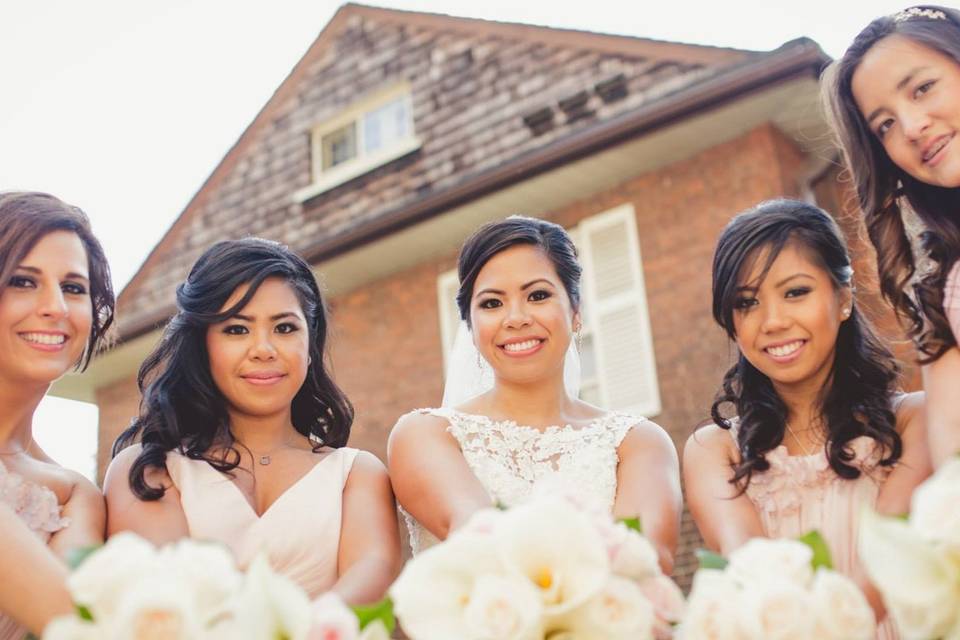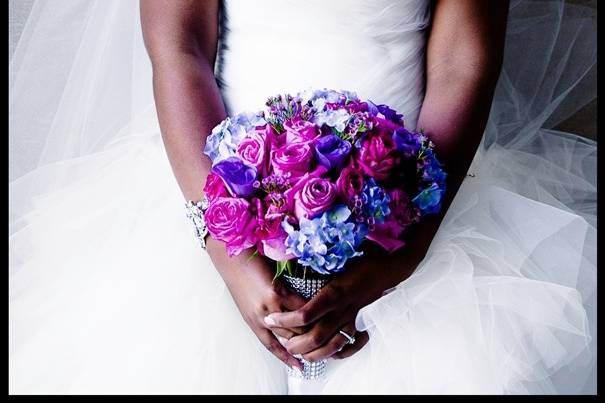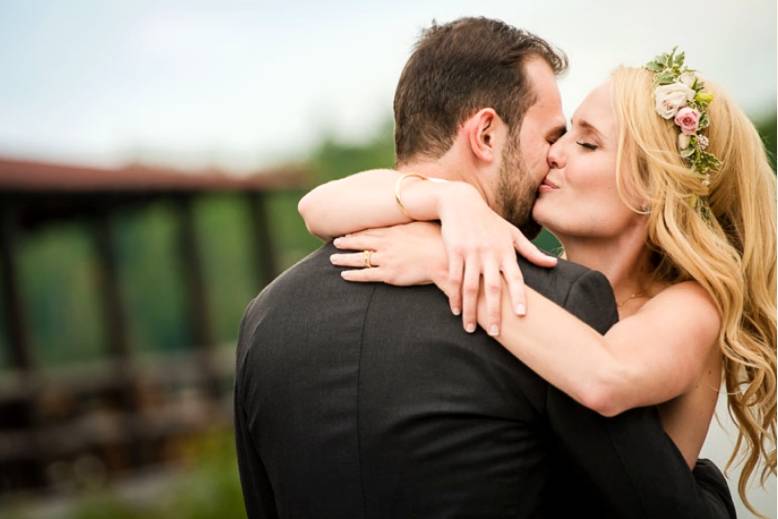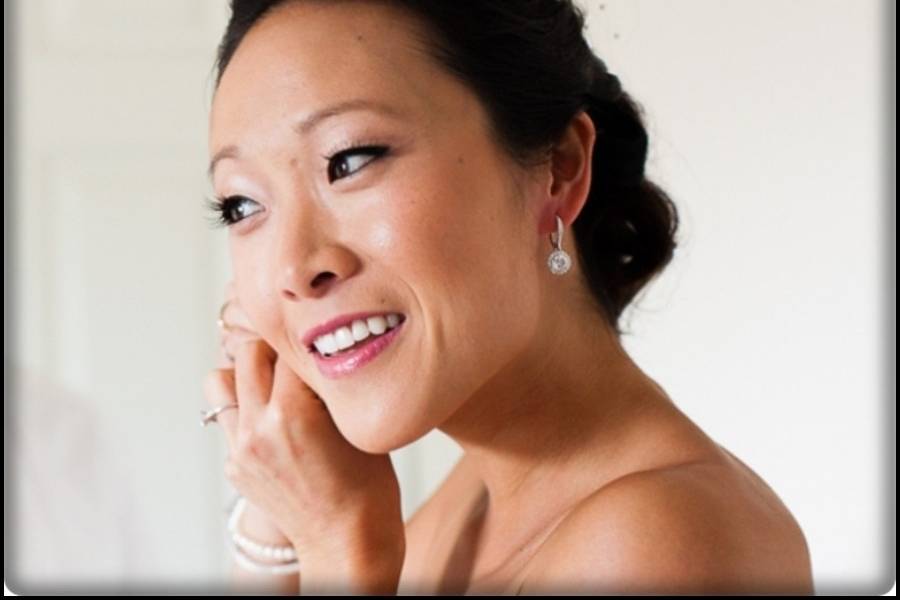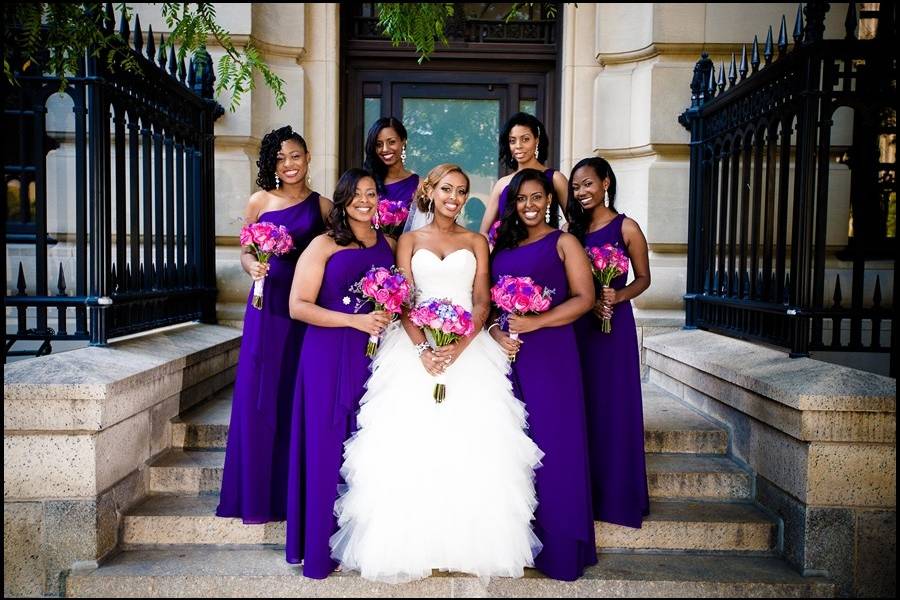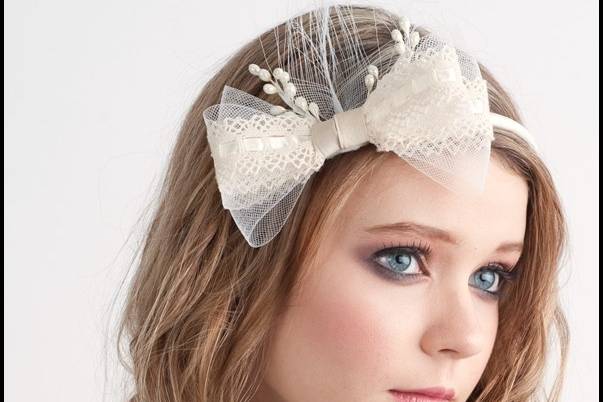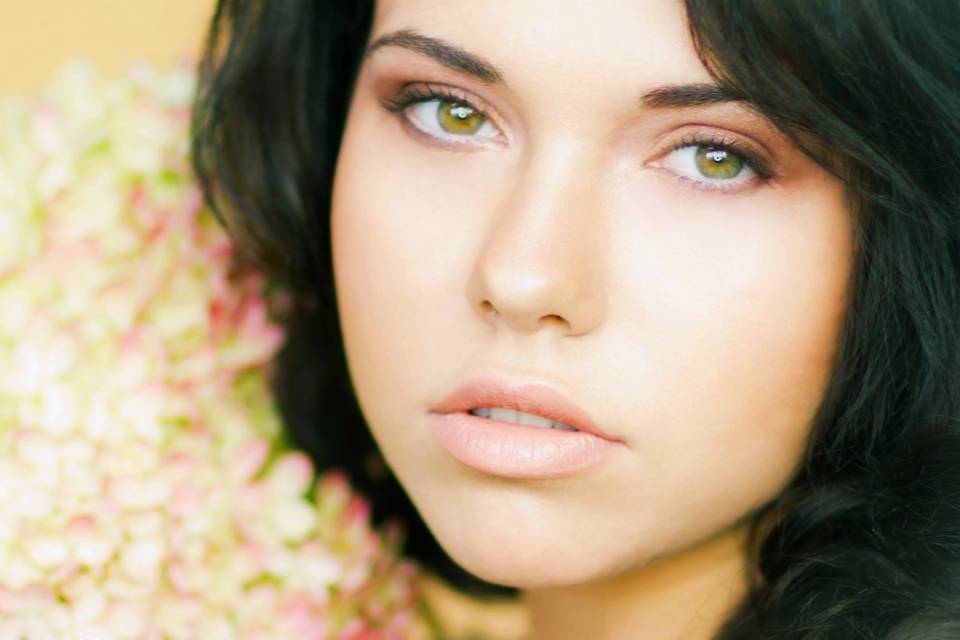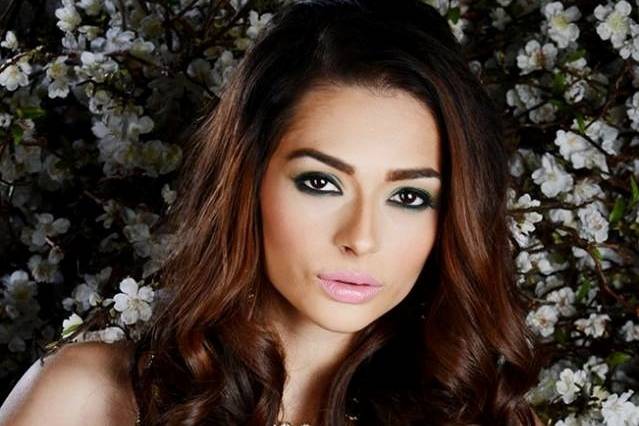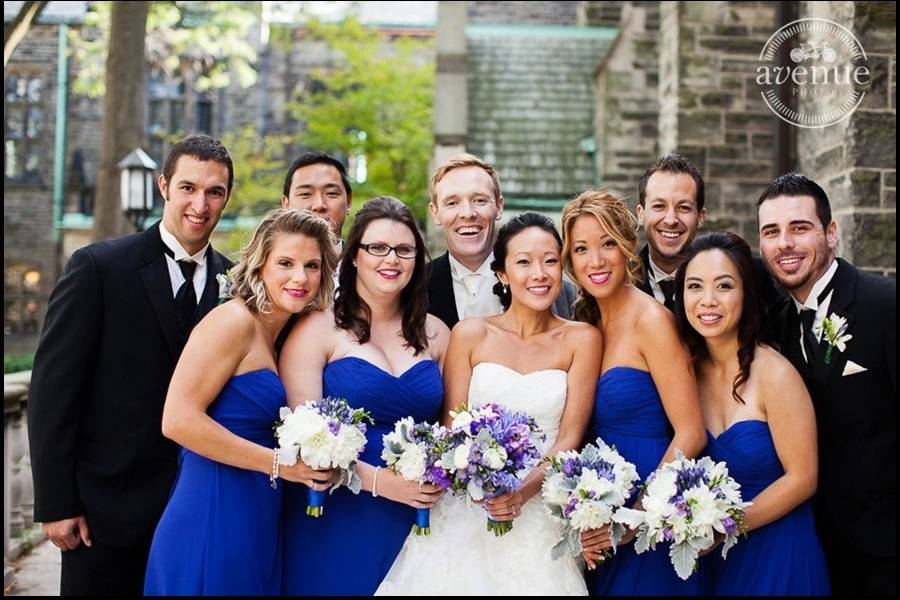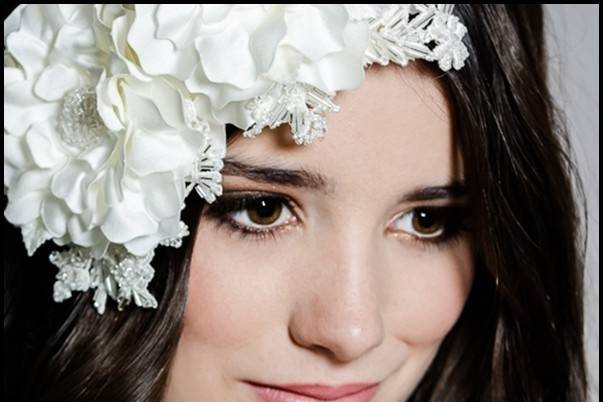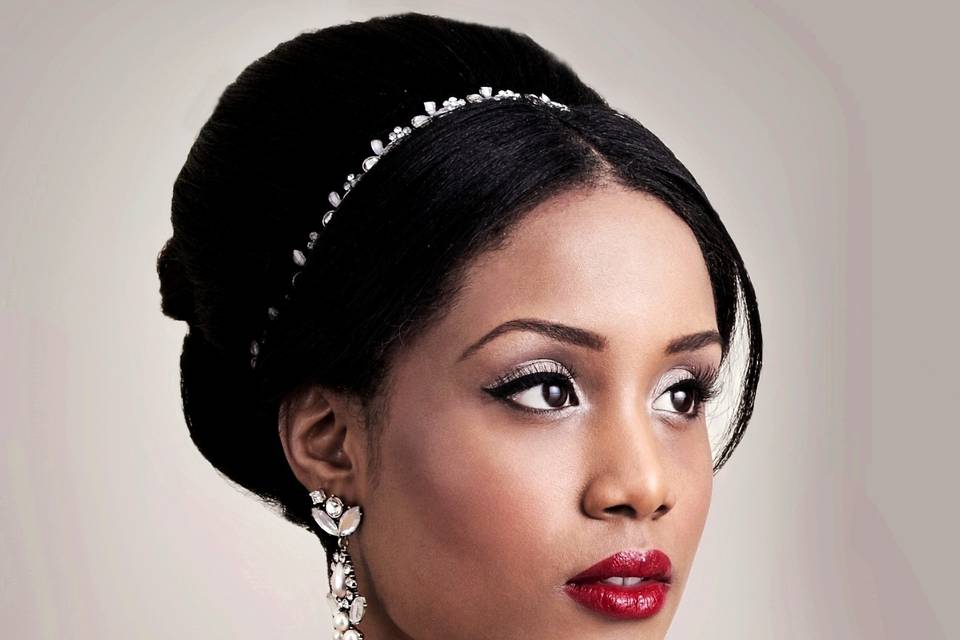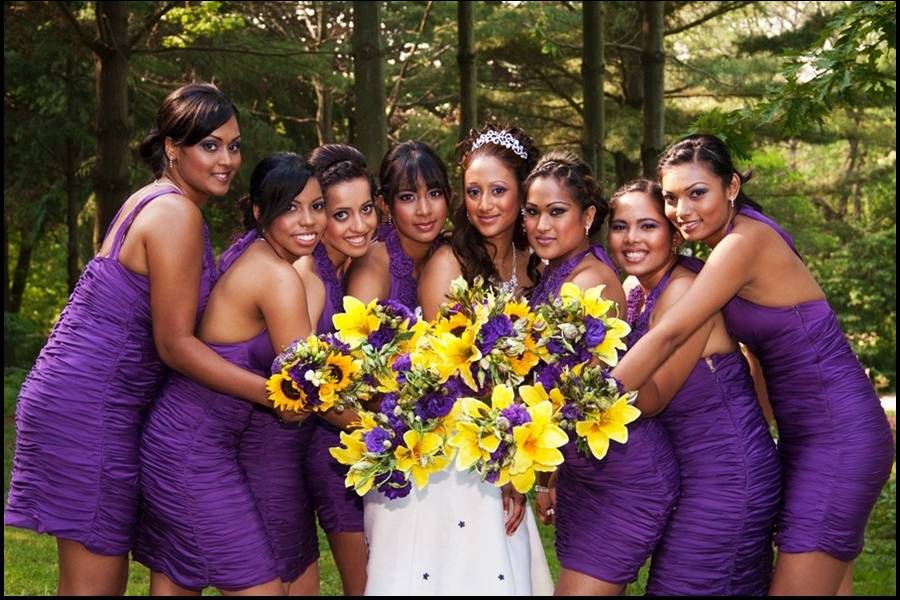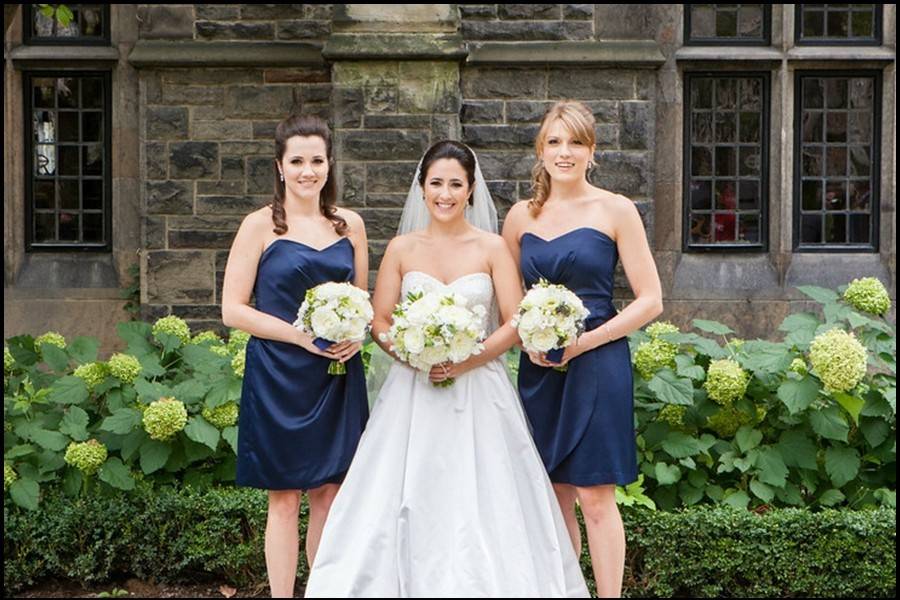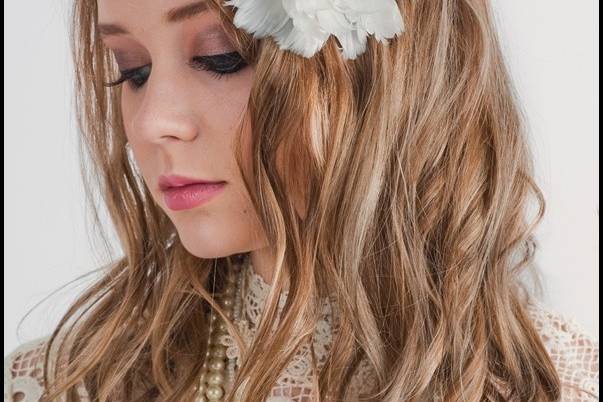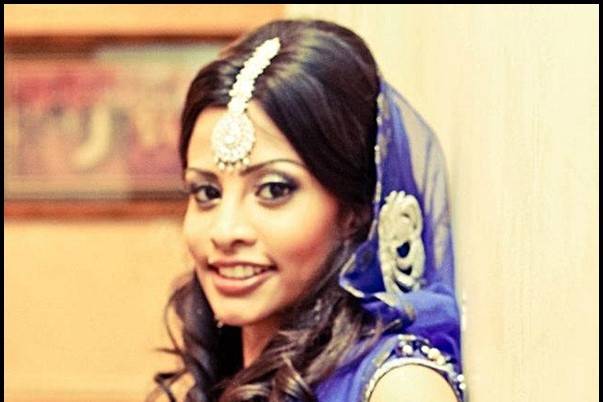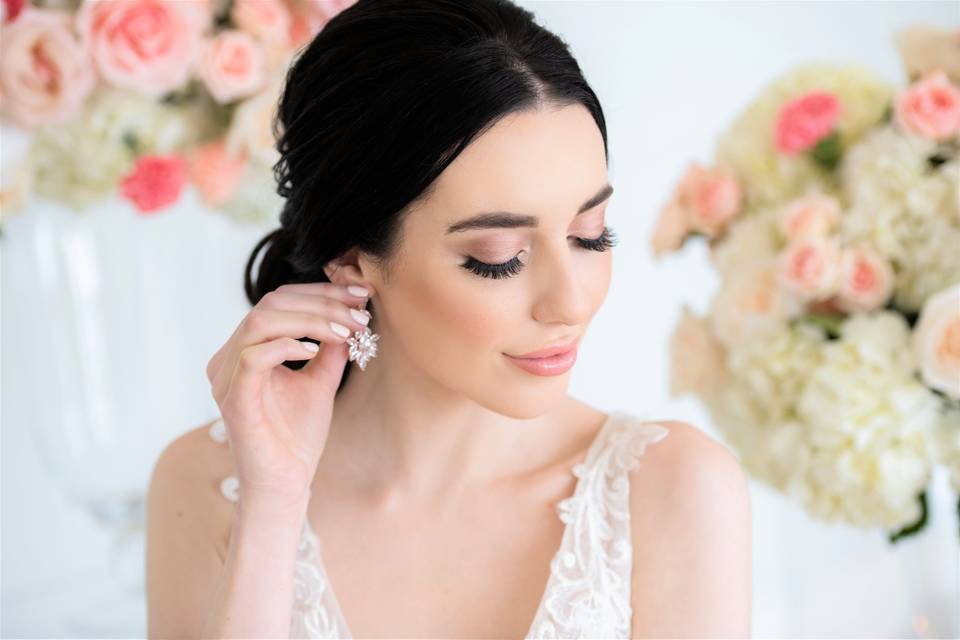 About
At Toronto Bridal Style, individual preference is given to every bride-to-be to look their very best on the special day. It is ideal for stylish brides who want to have their makeup and hair styling services custom tailored. Toronto Bridal Style has a diverse clientele and provides both professional and personalized mobile hair, makeup, lashes, airbrush, and grooming services for the entire bridal party. Makeup for boudoir sessions is offered in the privacy of the client's home. Makeup for girls' night out is also provided.
Experience
They have a curated team of elite makeup artists and hairstylists to offer their brides & their parties the absolute best! They have over thirty years of experience providing outstanding makeup artistry, hairstyling and customer service. They have accommodated single brides looking to be pampered and large bridal parties of up to 30 people and can do so with attention to detail and a level of perfectionism that is truly unmatched.
Their "Bridal Beauty Philosophy" is to make brides look like the best possible version of themselves on their wedding day. They want to see you – glowing, fresh faced, breathtaking and beautiful – on your wedding day. Jem Lopez leads their team to give each client a customized beauty experience that leaves their brides looking flawless, confident and unforgettable on their wedding day.
For international brides wanting to book either private lessons or have them on site for their destination wedding, get in touch with them here and they can create a package that will take the stress and uncertainty out of finding a professional beauty artist wherever you're traveling to. All artists are not created equally and you want someone who understands your taste, to help you create the look you've always dreamed of for your wedding day!
Services offered
The team here is able to serve any size of party, be it one bride to 20 bridal party and family members. Light blemish covering and anti-shine skin treatment is also provided for the groom and groomsmen. Various package options are offered by the business to choose from. These have the option to include two or three other people along with the bride. Some of the services in the packages include the following:
A professional, water-resistant, long lasting, HD-ready makeup application
Complimentary touch-up kit and goody bag
Complimentary, high quality, reusable false eyelashes
Hairstyling
International brides are provided with the option to book either private lessons or have the team on site for their destination wedding. A customized package can be created for them. The business is licensed and offers group discounts. It also provides the following services:
Consultation
Group services
Trial
Blowouts
Extensions
Textured styling
Updos/Styling
Airbrush
Contouring
Fake lashes
Tattoo Coverage
How they work
To make clients look picture perfect, Toronto Bridal Style uses only photo-friendly, hypoallergenic, and professional quality products that will make you happy even when you look at your flawless image in the photographs 20 years down the line. The team at Toronto Bridal Style understands the needs of clients in all kinds of cultural weddings and is experienced in working on a wide range of skin types, skin tones, and hair textures. Makeup for different types of wedding style such as Christian, Indian, Persian, Caribbean, African, and Asian are all covered by the business.
Areas covered
The business provides makeup and hair services in areas form Toronto to Pickering, Ajax, Oshawa, Markham, Vaughan, Mississauga, Etobicoke, Uxbridge, Hamilton, Aurora, Brampton, Caledon, Niagara, Muskoka, Algonquin, and beyond.
Highlights
Beauty Services
Consultations, group discounts, group services, hair, makeup, men's grooming, multiple stylists, on-site service, tanning, trial service
Makeup Services
Airbrush, contour, false lashes, tattoo coverage
Bridal Makeup (Traditional)
$175
Bridal Makeup (Airbrush)
$175
More information
What is the price of trial service for traditional makeup for brides?
What is the price of trial service for airbrush makeup for brides?
What is the base price for traditional makeup for attendants/family members?
What is the price of trial service for traditional makeup for attendants/family members?
Does makeup price include false lashes?
Which of the following are included in prices?
Travel fee
Assistant fee
Consultant
Quality of service

Rating 4.9 out of 5

Response time

Rating 4.8 out of 5

Professionalism

Rating 4.9 out of 5

Value

Rating 4.8 out of 5

Flexibility

Rating 4.9 out of 5
11 User photos
+ 7

Photos
Amanda L.

Married on 12/09/2021

I couldn't be happier!

Jem was absolutely fantastic from trail day to wedding day!

Toronto Bridal Style | Beauty By Jemz's reply:

It was an absolute pleasure to do your hair & makeup and spend the wedding morning with your awesome aunts and friends! Best wishes ❤️
From Jem, Lena & the TBS team

Sasha

Married on 27/06/2020

Stunning Hair & Make Up

Jem is an amazing make up and hair artist! I received so many compliments on my wedding day for my hair and make up. She is a true professional and has many years of experience working with brides. Hiring Jem was truly one of the best decisions I made for my wedding. Not only is she an amazing artist, but you can tell she really cares for her clients. She is also incredibly sweet. I highly recommend you hire Jem as your hair and make up artist. You won't regret it. Thank you Jem for making my vision come true!

Toronto Bridal Style | Beauty By Jemz's reply:

Happy Anniversary Sasha!
Thank you so much for taking the time to leave this review, and for trusting us (during the pandemic, no less!) with creating your beauty look on one of the most important occasions! It was so lovely to be part of your wedding day ❤️
Sending lots of love!
From Jem, Lena & the TBS team

Bobby S.

Married on 28/09/2019

Amazing last minute booking after cancellation

I reached out to Jem after my previous makeup artist had to cancel with only 2 months before the wedding! Luckily, she had just my date left for her 2019 season with her amazing makeup artists. I spoke to a few different service companies and people but Toronto Bridal Style was the only one who ticked all the boxes for service options and price. It was important to me that my bridesmaids not have to pay a huge about for hair and makeup. Jem worked within my budget and everyone who got their makeup done looked incredible! I loved my look - I went with soft glam (no airbrush but it is offered). Jem was honest and didn't advise that I do a service I didn't need. She even gave me a night-before prep kit with a face mask and moisturizer etc.
I also rented hair extensions from Toronto bridal style to add volume to my hair. the extensions weren't too long and they matched perfectly. Overall great service and quality!

Samantha

Married on 23/11/2018

Surpassed my expectations!

Jem knew exactly what to do in terms of making me feel confident, fulfilling my vision for my hair style, and applying the right kind of makeup for my facial features. I was looking for an artist to enhance my existing features and not coat me in oodles of makeup, and her work surpassed my expectations. She has an undeniable talent! Any bride who wants a stress-free, flawless look, Jem is the way to go! Rest assured, you will have no regrets.

Elisa M.

Married on 29/09/2018

Nolan wedding

Jem was awesome, she was very professional and knowledgeable. She did a fantastic job with my hair and makeup for my bridal shower, but since I changed my style for the wedding and how difficult my hair is I felt like my hair wasnt as I wanted it to be completely. As for my makeup day of it was really well done, but the only thing I didnt like was my eyebrows...she had a hard time filling them in as I like them a particular way (which I mentioned) so i had to rush and do it myself (which set us back for time). Jem & her assistant did a wonderful job on my 4 bridesmaids and my mom. The only thing that was not satisfactory was the hair and makeup for my sister (MOH). We were running pretty behind and my sister was the last one to get done. She feel like she didnt get the full service that she paid for because they were rushing. They wanted to change her makeup style to something more simple to cut time but that wasnt the style she wanted and it was supposed to match the other girls. Then she wanted to charge my sister extra for the extra time spent on it. In the end my sister was not too impressed because her eyelashes were falling off after the ceremony and the pins in her hair were falling out during dinner.
All in all, they did an awesome job and I enjoyed their services.
Thank you Jem for all you did on my wedding day!!

Ashley C.

Married on 01/09/2018

Highly recommended

It has taken me awhile to write this review but only because I couldn't find the words to say how thankful I am to have found Jem! I am in awe on how beautiful she made me look and feel with still feeling like myself and not 1 pound of makeup! I felt like I was in a spa with the way she was putting makeup on me. So comforting and so relaxing! My hair is flat and thin but she made it look full and it stayed! Jem, it's been a pleasure to meet and work with you! Thank you so much!

Priyanka

Married on 22/08/2020

Spectacularly amazing

Jenn is perfection. I was super stressed out as I had two wedding ceremonies [Hindu & Catholic] Felt and looked tired but she made me look like a DOLL!!! She is truly talented and I cannot thank her enough!!!! 1000000000% recommended!!!!

I actually recommended her to my friend who is having her reception this October 10th!

You GO GIRL!!!! Cant wait to book you again busy lady.

Love,
Priya

Toronto Bridal Style | Beauty By Jemz's reply:

Aww Priya! You make my heart melt 🥰
It was amazing to be part of you 2 wedding days and the music, coffee & good vibes you gave made the beauty process so smooth and fun! Can't wait to see you again soon ❤️
Lots of love to you & Dan!
From Jem, Lena & the TBS team

Alicia

Married on 01/08/2020

Warning! Do not book

WARNING: DO NOT BOOK TORONTO BRIDAL STYLE FOR HAIR AND MAKEUP. IF YOU DID BOOK WITH HER, BEWARE IF YOU DO ANYTHING OTHER THAN ADD SERVICES. DO NOT BOOK WITH JEM LOPEZ.
This vendor has BEEN VERY DIFFICULT TO DEAL WITH and absolutely rude. I have been at a $1550 lost with her and every time I think about it, I cannot contain myself but break into tears. She is the ONLY vendor we are having a problem with. DO NOT BE FOOLED BY ALL HER GOOD REVIEWS. Even if she is a great makeup artist, it is not worth it to book with her. Please DO NOT! It'll save you a lot of headache and a lot of other people are more worthy of the booking.

Long story short, she will charge more money at a snap of a finger. Will fight you tooth and nail for more money for every other little thing. I tried to negotiate with her or work with her to come to better solutions. For example I had 10 bridesmaids and my makeup booked with her originally before COVID and she WILL NOT adjust total funding amounts when I had to change my girls to only 5 because of COVID since it won't be "fair" to her artists for moving my wedding "twice already" (aka I have to PAY FOR 11 even if I have 6 girls doing makeup). She capitalized "moved TWICE" in email responses when replying to that and I gave her MONTHS notice...and not to mention the hefty deposit! She even went as far as to use the word "blasphemous" in her responses to me and accused me when I tried to negotiate with her as me claiming she is a "cash business." She claimed that she did $1550 worth of admin fees for me "more than any other bride" and even went so far as to remind me that I am liable for 3000$ to give her even though she gave me 0 services...just a lot of rude emails. I am sure she will say that I am the difficult bride - that she "went out of her way already for me." It has been very hard on our family lately...at the very end of the day, it serves NO ONE and does nothing to be rude.

Please avoid her at all costs. There are other people and businesses who understand that this is unprecedented times that are so much more deserving of your hard earned money. Please, please DO NOT BOOK WITH HER. My friends, my bank, legal professionals I've forwarded the chain to read through her emails were disgusted. One friend has even forwarded the chain to Pat Foran of consumer alerts as well and he is interested...because THAT'S HOW YOU JUST DO NOT DO BUSINESS. I hope no other bride has to go through this! It means EVERYTHING RIGHT NOW to be a nice, understanding person/business…..and she is not it. I am disgusted that there are people like this out there. Be warned!

Laura G.

Married on 16/07/2016

Jem (and her team) are a fabulous beauty artists - my airbrush makeup and glamour waves were absolutely flawless on my wedding day. My face looked (and felt) both natural and glamorous and the makeup and hair held the entire day without touchup. Before booking with Jem, we had a very lengthy phone chat and met for coffee. She was the only wedding decision I made on the spot! I had to search no further after speaking with her. Jem provides every detail, answers every question, and treats her brides with genuine care. Her passion for her work shines. My favorite part about Jem is that she REMEBERS everything. Mention a favorite eyeliner, and she will provide it; mention you want your hair parted on the other side next time, and she does it. On my wedding day, she remembered all my comments so I was able to focus on being pampered and Jem took all my previous direction and executed expertly. Jem is a perfectionist and she will not stop until everything is just right. The trial was a great one-on-one time where we decided on my bridal look; I definitely recommend this. I never felt rushed and by the end, I looked flawless. She asks the right questions and has a keen ability to transform my beauty inspirations (both pictures and verbal instruction) into a reality. On the morning of my wedding, when I was feeling quite anxious and overwhelmed, Jem put her hand on my shoulder and told me to breathe. I was so relieved to have her there to calm me. She was the last person to see me off as my limo arrived - touching up my eyelashes as I walked down the driveway! She goes the extra mile! In addition, Jem is PUNCTUAL. She is never late and responds promptly to all communication, which really eased my stress. She is super professional and flexible/accommodating when needed. If I had to do it all over again, Jem would be the first vendor I hire!

Charlene D.

Married on 09/07/2016

I'm such a tardy person but I finally came around to being able to thank Jem for making me feel so beautiful on my wedding day. Not only did she make me feel beautiful but my VERY picky mom as well.

I had Jem come back during the day to do a bit of touch ups and my hair again, 100% worth it. I will tell you, the hardest vendor for me to book for my wedding was hair and make up, because you never know until you see what they can offer you. Put your trust in Jem because she really is amazing and such a great person to talk to as well.

Oh and do the Trial! It'll help make sure you get things right, we were debating between red and pink lipstick and we were able to do both so it really helped with the final version!
Toronto Bridal Style | Beauty By Jemz Real Weddings
Janielle & Kenzo

43 Photos · 18/May/2019
Deals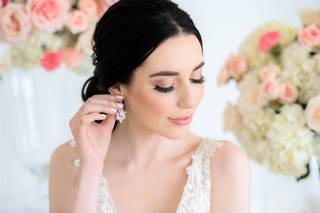 Exclusive
5% discount for WeddingWire couples
If you found us on WeddingWire we will give you a 5% discount on our services. Remember to show us your voucher when you come see us.
Map
375 Bay Mills Blvd M1T 2G6 Toronto&nbsp(Ontario)