7 Things to Consider When Making Your Wedding Guest List
Drawing up your wedding guest list can be a tough task. Here are a few things you should think about while you're making the final list.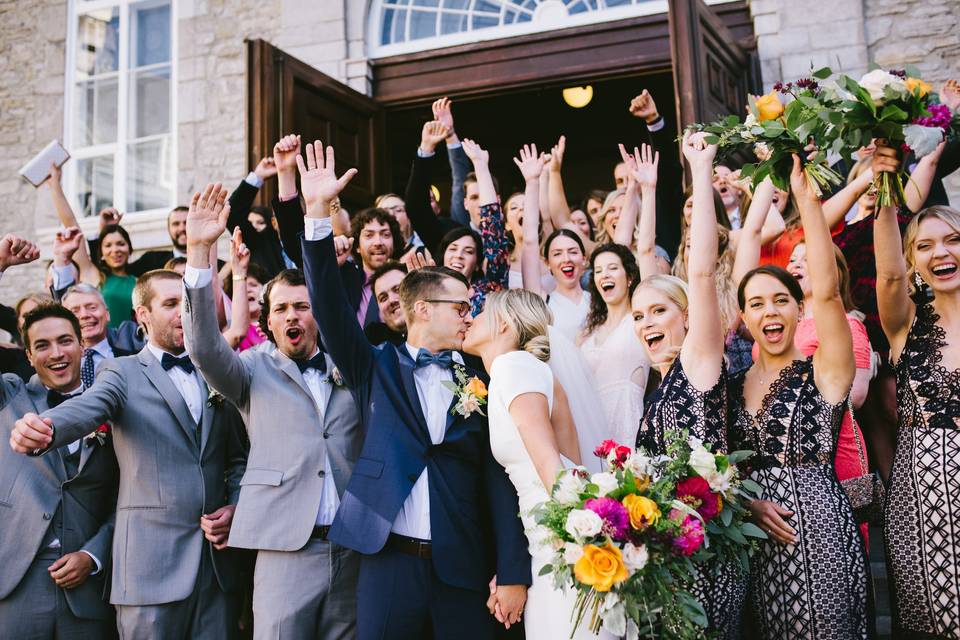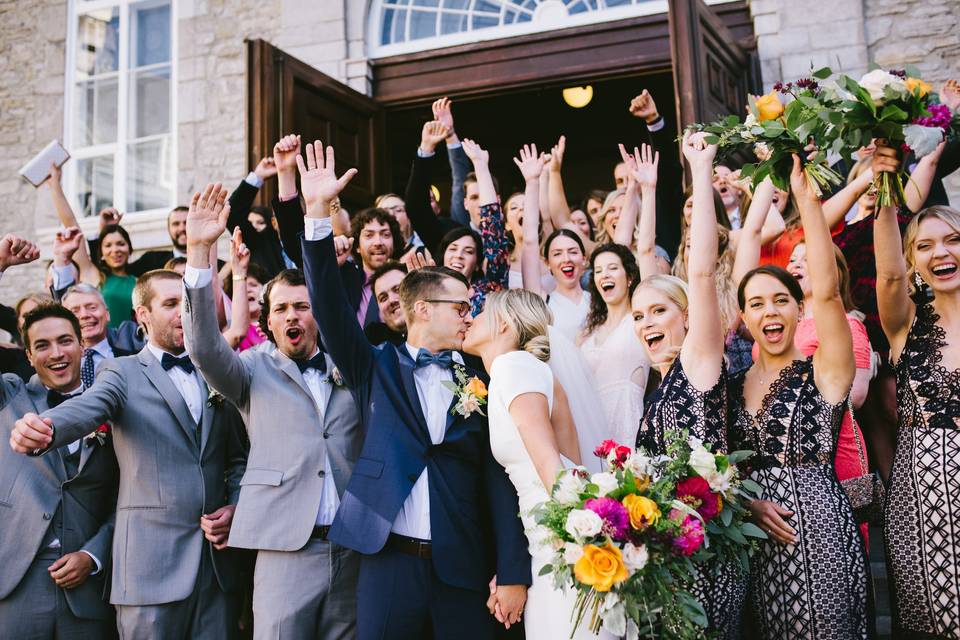 Creating a wedding guest list is one of the toughest parts of planning, and it's one of the first things you have to do. If the stress of it is already getting to you and you're wondering how to decide on your wedding guest list, take a look at these top things to consider before getting started. We promise it will make things a whole lot easier.
Here are the 7 things to consider when making your guest list.
Budget
When it comes to weddings more people = more money, it's as simple as that. This is because venues and caterers typically charge you a certain amount per person. Each person's plate of food costs a certain amount, so you'll want to make sure you can afford to feed the number of people you plan on inviting. The cost of event rentals and transportation will also increase based on the number of guests. The average guest count of a wedding in Canada is 154 and the related cost is $29,450 according to our Global Wedding Report. So before you even begin making a list, set a budget. Pro tip: allocate costs with our handy wedding budget planner.
Destination
Are you getting hitched close to home or are you flying to a far-off destination to exchange vows? Keep in mind that if you go somewhere far away, you'll likely have a smaller wedding guest list as only about 50 percent will RSVP with a "yes" to a destination wedding. Most people won't be able to fly halfway around the world to watch you get married, so if you want a big wedding with an RSVP rate of 75 to 90 percent, you may want to pick a wedding venue that's a little more accessible for guests.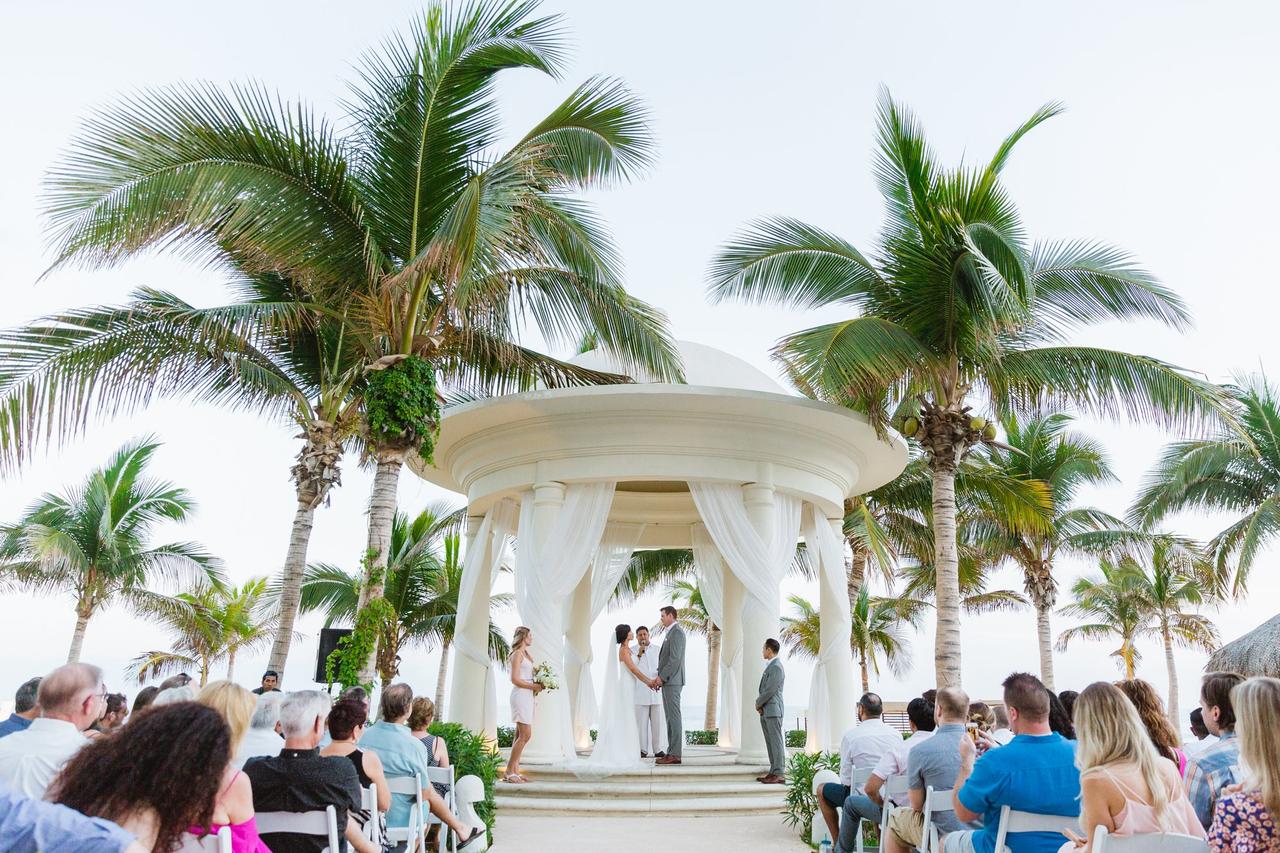 Wedding venue
Speaking of RSVP rates, don't pick a wedding venue that has a capacity that's less than your guest list. If you want to invite 250 people but your desired venue has a limit of 200 people, you may want to consider getting married elsewhere. It's not a good idea to assume 50 people won't come and you'll be able to fit in a venue that holds 200 people because if the majority of invitees does show up, you're in trouble. Be sure to find a venue where all of your potential guests can fit comfortably.
Plus-ones
This is always a tricky situation. We recommend that you and your S.O. come up with some kind of rule regarding plus-ones and stick to it. The rule you make is completely up to you. For example, you could say if the guest has been in a relationship for more than six months, they can bring a guest or if you've met the guest's significant other, they can come. Whatever you decide, make sure you adhere to the rule with every guest or things could get messy.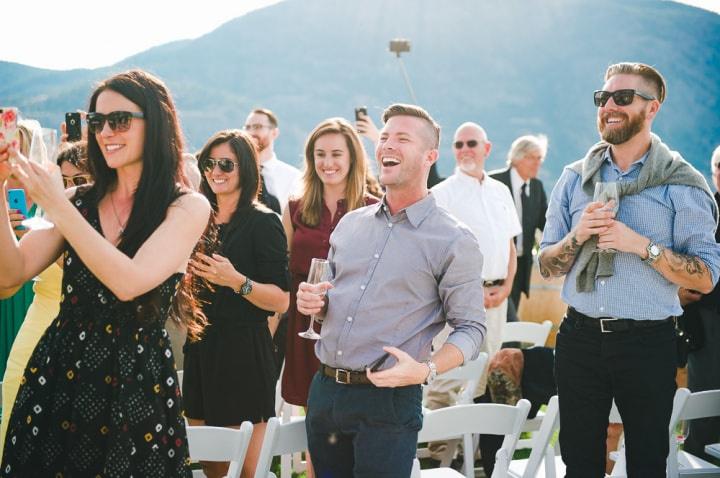 Coworkers
Since you see the people you work with every day, chances are the topic of your wedding has come up, but try your best not to talk about it too much if you're not planning on inviting them. Unless you're good friends with them outside of work, you don't need to invite them, even if they throw you a wedding shower in the office.
Tip: read our articles about wedding guest list etiquette rules and the 6 People Who Shouldn't Make It Onto Your Wedding Guest List for more guidelines.
Kids
It is totally fine to have an adults-only wedding. While it's not proper etiquette to directly say so in your wedding invitation wording, make sure you're specific when addressing your envelopes about who from the family is invited to the wedding. If your friends have young children be sure to only put the adult's names on the outside. If you do decide to host a kid-friendly wedding, you need to think about where they will sit, if you'll have kids-only activities prepared, or if you'd offer a babysitting service.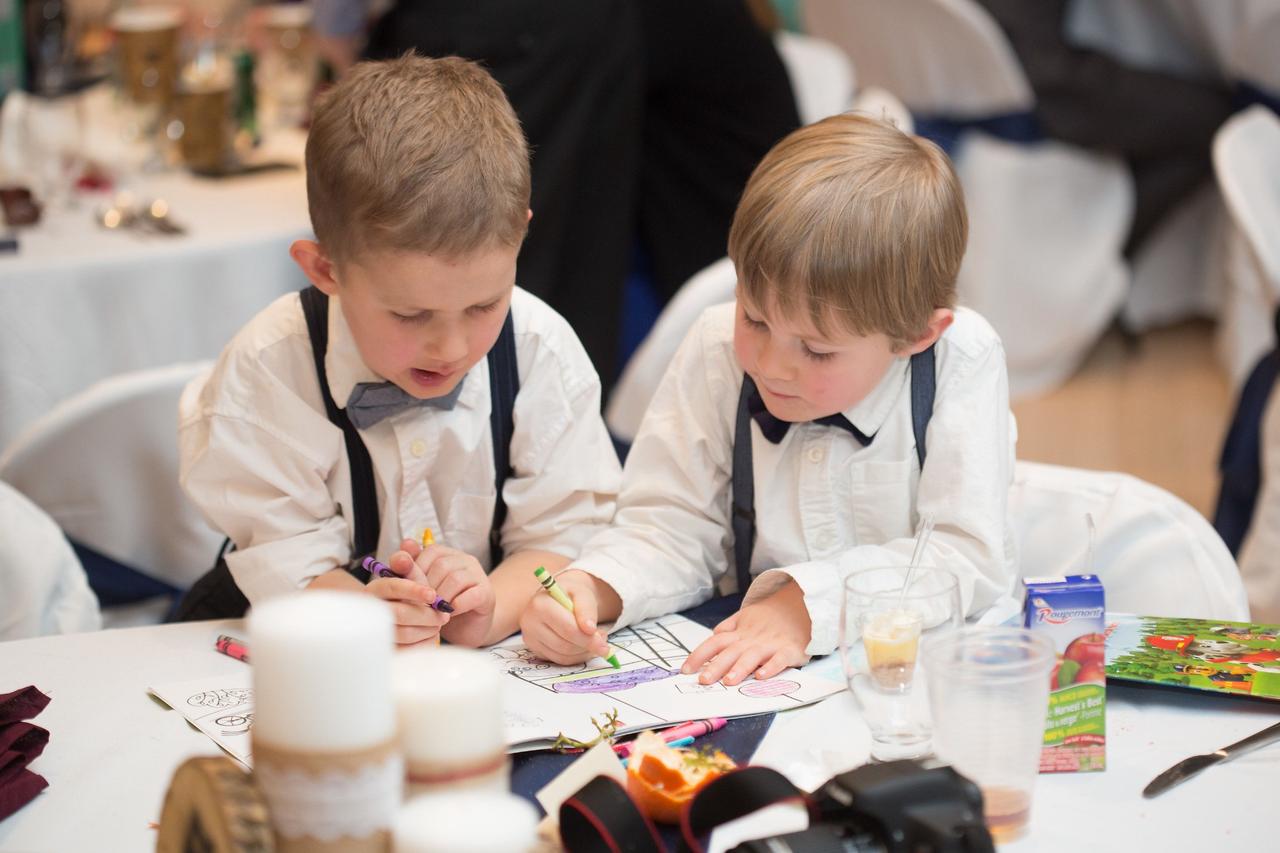 Financial contributors get a say
If you have family members contributing financially to the wedding, they have a say in the guest list. While what they say isn't necessarily the final call, it's important to take their suggestions and guest list additions into consideration. After all, they are helping fund your big day, so it's proper etiquette to let them give their two cents.
Create a guest list using WeddingWire's FREE Guest tool »