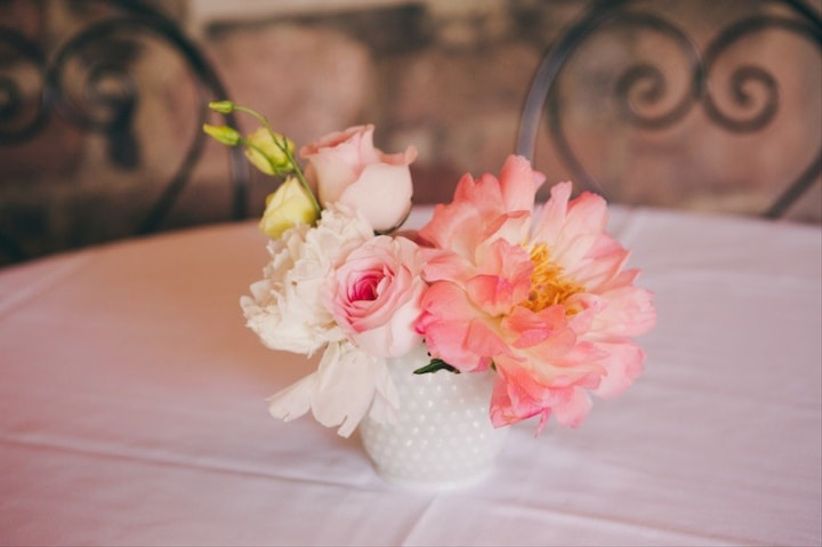 Want to wow your guests with a stunning reception scene? It's all about choosing the right décor. Decorative details like tabletop elements, florals, furnishings, and signage should complement your venue space and reflect the feel of the day. Whether your wedding style is contemporary, organic, romantic, or minimalist, you'll want all of your decorative elements to work together to create a cohesive look. Here are some tips for choosing your wedding décor.
Stick to Your Personal Style
You're much more likely to be happy with your wedding décor if it truly suits your personal tastes. Family members and friends are likely to weigh in with their opinions and ideas about what the day should look like, but ultimately, it's your choice. For example, if you're a city girl who loves neutrals and clean, modern lines, then pink ruffled linens or rustic wildflowers probably aren't for you. Stay true to your aesthetic and do what makes you happy.  
Pick Color Palette
Choosing your colors early on in the process will help inform your design decisions. Your palette can be anything from a monochromatic scheme to two complementary colors to an entire range of shades—there are no hard-and-fast rules. Once you have your palette picked out, you will be able to narrow down decorative items more easily.
Choose Three Descriptive Words
Come up with three words you feel best describe your wedding vision. Write them down and refer back to them if you become overwhelmed with options. This will help you stay true to your original style and will ultimately yield a more polished, pulled together look.
Look into Rental Items
Ask your reception venue if they offer any complimentary items—tables, chairs, dinnerware, and linens, for example—along with the rental of the space. If these items are not included, or if you would like to go above and beyond what the venue has to offer, look into local event rental companies. Specialty rental items might include lounge furniture, lighting, signage, props, tabletop items, and much more to give your décor a unique, tailored look.
Pay Attention to the Tablescapes
If you're having a seated reception, your guests could spend several hours at their table. This is a great opportunity to pay a little extra attention to detail. Spring for decorative charger plates, choose creative napkin rings, opt for specialty glassware, or experiment with unique linen patterns. These details are sure to be noticed!
Gather Your Vendor Team
Make sure to do a venue walkthrough with your rental company, florist, coordinator, and any other key vendors (preferably all at once) to come up with a strong, cohesive aesthetic and make sure you're all on the same page. If there are any details you really care about in particular—how the place settings are arranged or how the room is lit, for example—make sure you communicate them clearly to your vendors. They want to give you the day of your dreams, and clearly communicating your vision will help them do just that.
Photo by Mango Studios