The Ultimate Post-Wedding Brunch Playlist
Want to add some beats to your brunch? We suggest skipping the heavy bass and go with some easy listening songs instead. Here's a list of our fave tracks.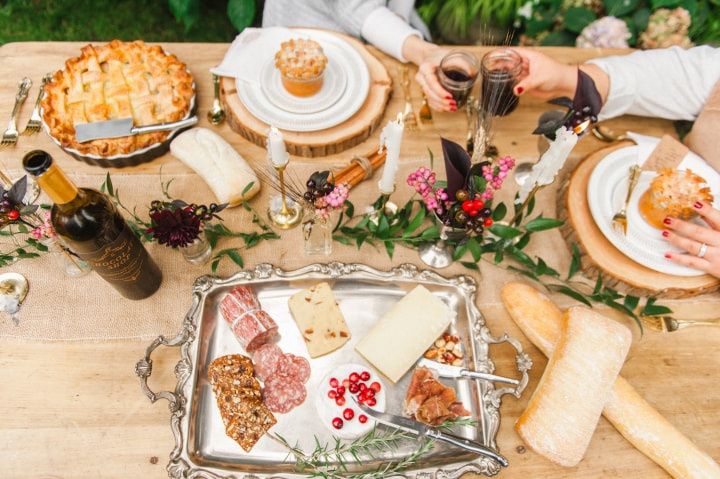 Hosting a post-wedding brunch is a great way to wrap up your wedding weekend. It gives you a little more facetime with all your friends and relatives before driving off into the sunset for your honeymoon (or minimoon). There's a good chance your guest may be a little worse for wear, especially if your festivities ran until the break of dawn, so you don't want to greet them with pump up jams and party anthems. Add some smooth listening songs to your playlist and it'll be the perfect remedy for their hangovers (along with a mimosa and some pancakes, of course).
Here is your ultimate post-wedding brunch playlist.
Superstar - Broods
1965 - Zella Day
Big Jet Plane - Angus & Julia Stone
The Way I Am - Ingrid Michaelson
A Place Called You - Emma Stevens
My Love - Lenka
Honey & I - HAIM
Only Love - Ben Howard
The Girl - City and Colour
Perfect - Ed Sheeran
XO - John Mayer
Baby - She & Him
You Got Me - Colbie Caillat
Banana Pancakes - Jack Johnson
Love - Matt White
What Would I Do Without You - Drew Holcomb & The Neighbors
Unpack Your Heart - Phillip Phillips
Better Together - Jack Johnson
Stuck On You - Meiko
1234 - Feist
Barcelona - George Ezra
Follow the Sun - Xavier Rudd
Catch My Disease - Ben Lee
She Moves in Her Own Her Own Way - The Kooks
I Melt With You - Nouvelle Vague
In the Aeroplane Over the Sea - Neutral Milk Hotel
Follow WeddingWire Canada on Spotify for wedding song ideas and playlists »