7 Breakfast Food Station Ideas for Your Wedding (or Post-Wedding) Brunch
Hosting a morning celebration? Here are a few food stations worth considering for your big day (or the day after).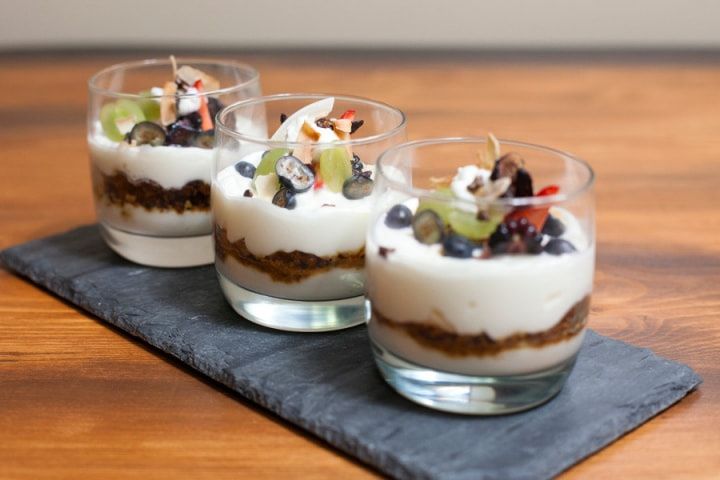 Hosting a brunch wedding or post-wedding brunch? Consider forgoing a multi-course morning meal and doing food stations instead. While eggs, bacon and breakfast sausages can easily be served buffet-style, you may want to create DIY tables for customizable bites like smoothie bowls and cereals.
Here are a few sweet food station ideas for your wedding.
Smoothie Bowls
One of the trendiest breakfast foods on Instagram at the moment is the smoothie bowl. Have your caterer whip up a few different smoothie bases - from green concoctions to more fruity flavours - and fill your table with toppings like chia seeds, coconut flakes, goji berries and granola so that your guests can customize their breakfasts. They'll definitely be posting these to their feeds, so make sure to have plenty of colourful options up for grabs.
Pancakes & Waffles
Who doesn't love a sky-high stack pancakes and waffles after a night out? If your wedding reception got particularly rowdy, your guests may be in desperate need of some carbs when morning rolls around. These sweet breakfast eats are blank slates that your guests can dress up with add-ons like whipped cream, berries, chocolate chips and maple syrup.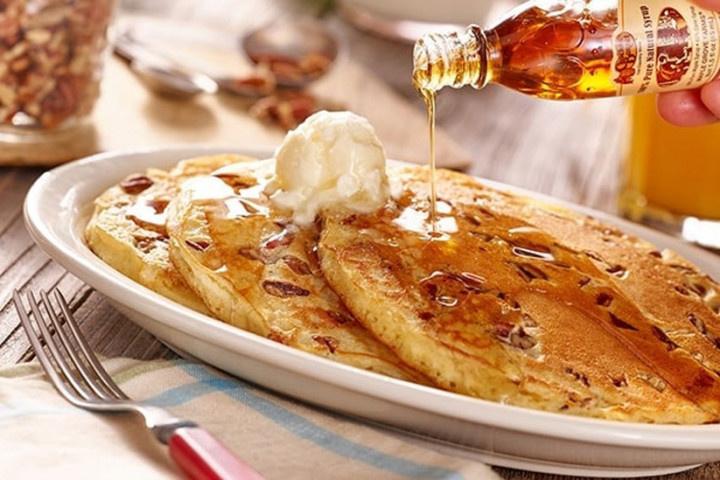 Cereal
Creating a cereal bar is a great no fuss, no muss option that doesn't require the help of a caterer. Head to the supermarket and pick up childhood faves like Lucky Charms, Cheerios and Reese's Puffs to take your guests for a sweet walk down memory lane. Don't forget to have a few healthier options, like muesli or granola to accommodate those who'd rather steer clear of sugary treats in the a.m.
Salad
If you're offering your guests hearty eats like pancakes and waffles, you're going to want to balance things out with one or two lighter options like a salad bar. We suggest filling yours with superfoods like berries, nuts and seeds and fresh fruit (along with the requisite greens and dressings, of course).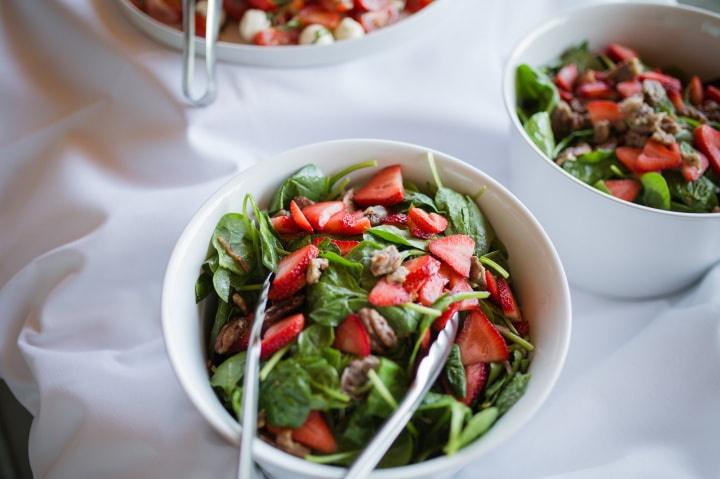 Pastries
Want to give your guests some sweet breakfast treats that are a touch more sophisticated than cereal? Pastries are the way to go. Stack this station with hand-held eats like croissants, fruit-filled tarts, muffins and cinnamon buns.
Bagels
Bagels are a breakfast staple that should not go ignored on (or after) your big day. We suggest loading up your table with a bevy of cream cheeses, jellies, butters and veggies. Stick strictly to Montreal style bagels if you're feeling patriotic, or throw in a few New York-style buns for a bit of variety. While you may want to make bagels the main event of this food station, bulking it up with a few other bready delights like avocado toast and brioche buns is a great idea.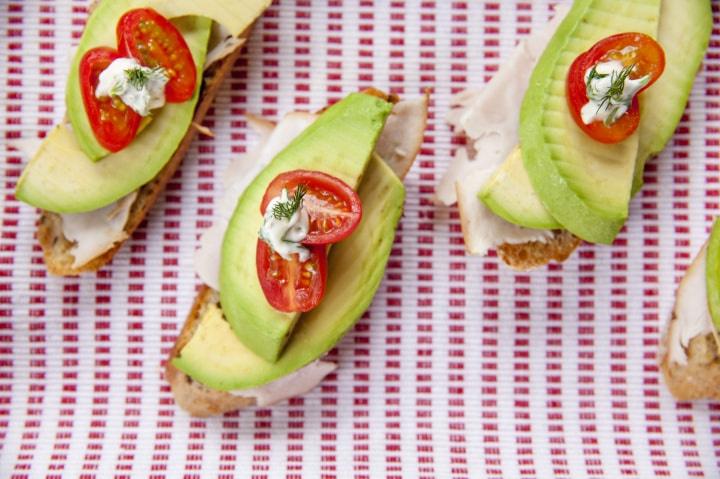 Juice
Juice is the perfect partner to carb-heavy breakfast bites. It'll give your guests balance - they can indulge in a pastry or two and then head to your juice station to get a boost of nutrients. Variety is essential with this one, so go with a few interesting flavours - maybe charcoal lemonade and/or kale-based coladas? - and then have some fruit-based options for the less adventurous guests.