7 Benefits of Having a Brunch Wedding
If you and your S.O. are total morning people, why not host a brunch wedding. Spoiler alert: benefits go beyond serving pancakes and bacon at your reception.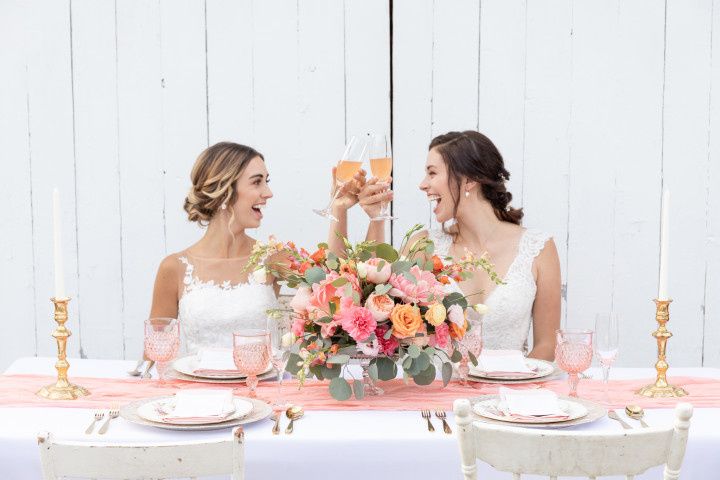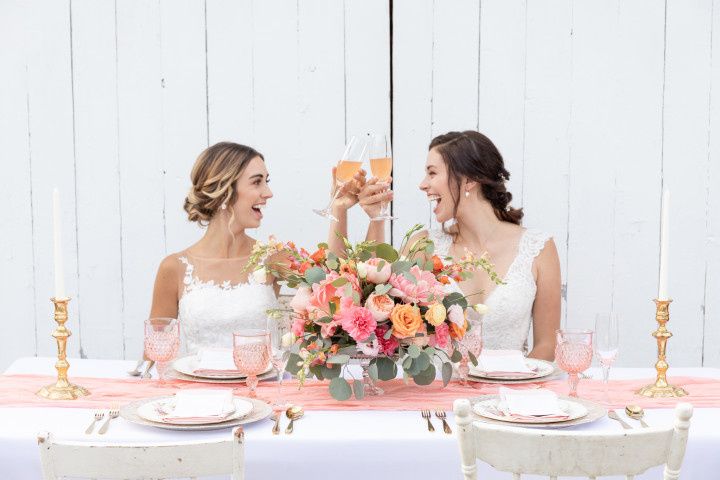 Early risers and morning people, rejoice! You don't have to wait until noon or beyond to say your "I do's" - in fact, sometimes earlier is better. Hosting a brunch wedding has a ton of benefits - from wedding budget cuts to breakfast foods. Still not sold? Here are some of the big bonuses you should keep in mind.
Here are the benefits of a brunch wedding.
Budget
Dealing with wedding budget restraints? Hosting your big event during brunch may be the way to go. Wedding venues and suppliers tend to be less in demand during the waking hours of the morning, so you can swoop in and get them at more affordable costs.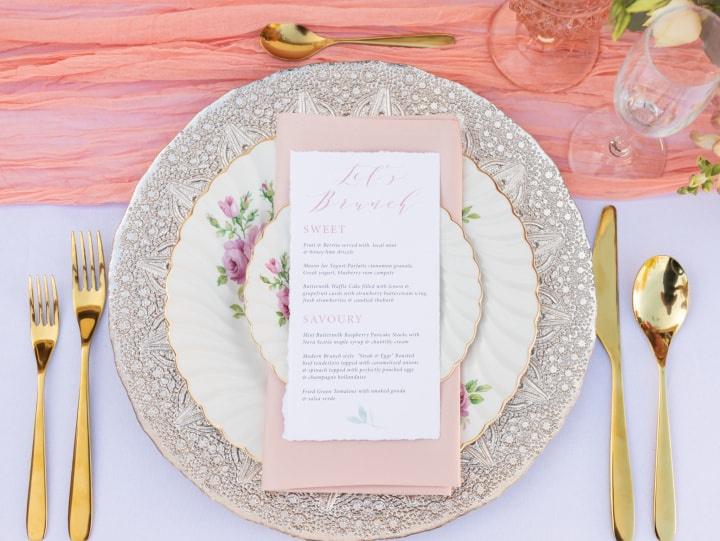 Availability
Since weddings don't usually start until later in the day, you'll have plenty of options to choose from when it comes to venues. That means skipping waiting months (or years) to snag the castle, loft or winery of your dreams. Tip: you'll open up even more options if you host your brunch wedding in the off-season, so think about taking advantage of the winter months!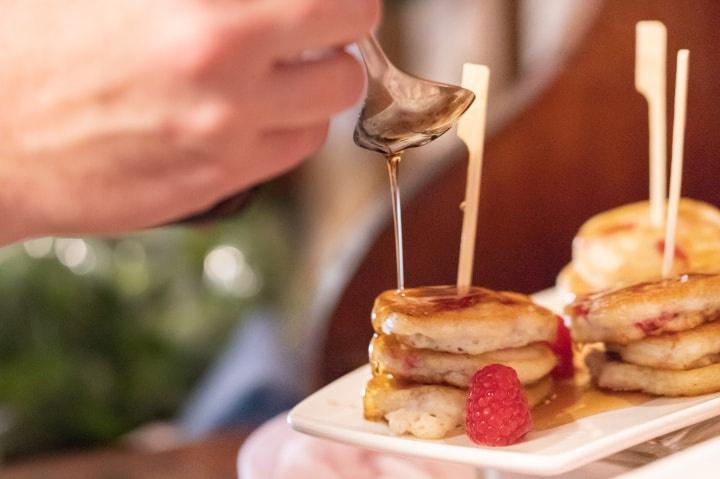 Length
Your brunch wedding can actually run from dawn to dusk (or beyond!). Think about maximizing your wedding weekend by hosting your ceremony in the morning followed by a short meal after you exchange wedding rings. Then schedule a reception with more of your friends and family members for that night or even the following day. Getting the serious business out of the way early means that the party can run even longer. Bonus: you'll have plenty of time to take a nap and recharge between events!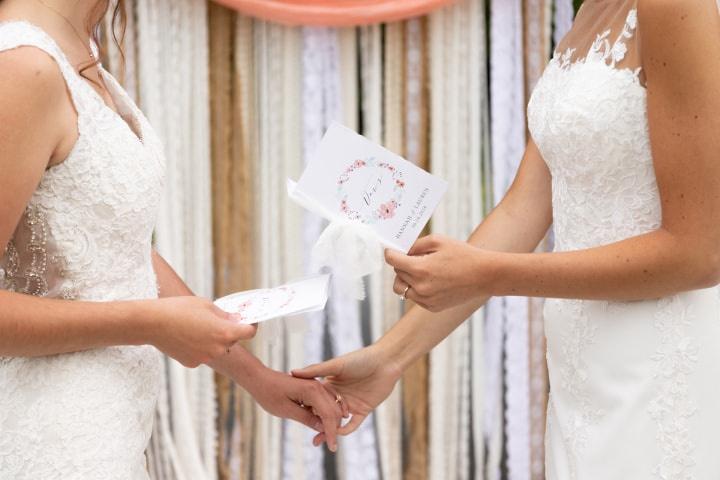 Intimacy
Brunch weddings are best suited to intimate crowds. Think about only inviting your closest pals and family members to your wedding ceremony and brunch reception - you can bring out the acquaintances, college friends and second cousins for a wedding reception or after party later on in the evening.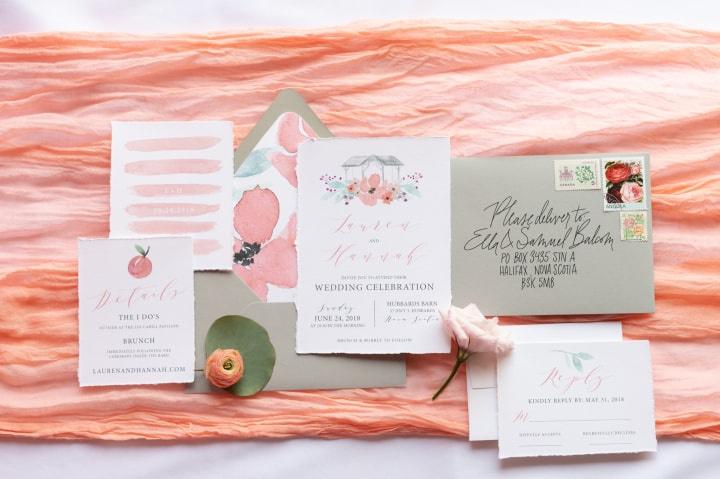 Photo-Ops
If you and your S.O. are planning on doing a first look, take advantage of the golden hour at dawn. Yes, you'll have to wake up extra early, but the sunrise makes it totally worth it. The natural lighting will be at its best when the sun is coming up, making it the perfect time to take some seriously dreamy shots with your wedding photographer. Bonus: you won't have to deal with any guests or vendors photobombing you, they'll probably still be tucked in bed with their finger on the snooze button.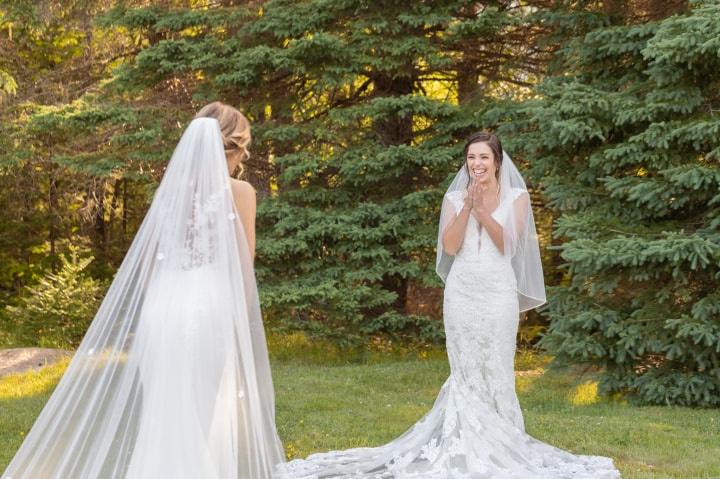 Mimosas
Does anyone not love mimosas? Forego boozy cocktails and beers and serve up everyone's favourite brunch drink after you say your wedding vows, instead. Top them off with strawberries or pomegranate seeds and you're sure to impress your guests. Word to the wise, you'll want to pace yourself if you plan on partying all night long.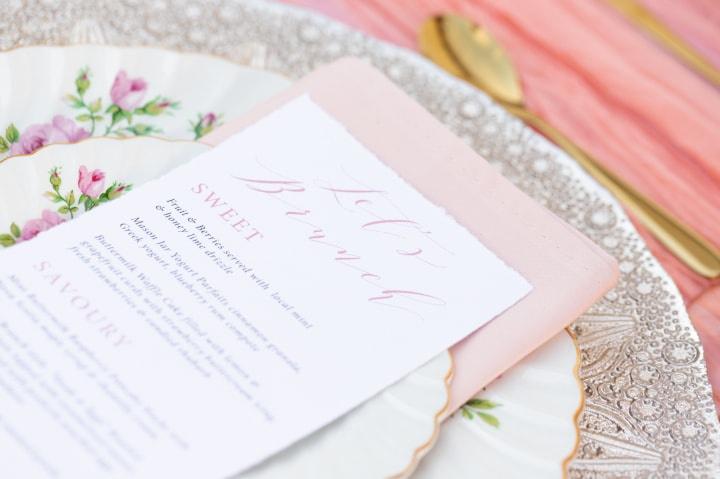 Breakfast Foods
Fill your brunch wedding menu with trendy sweet and savoury breakfast foods (think waffle wedding cake!) and old faithfuls like omelettes, bacon and fruit. Breakfast is the most important meal of the day and your guests will be thankful for the awesome spread you have prepared. Plus, this will keep you and your new spouse fuelled for the busy wedding weekend you have ahead.