Your Complete Wedding Budget Breakdown
Struggling to figure out where to allocate your wedding budget? Here's a crash course to help you out.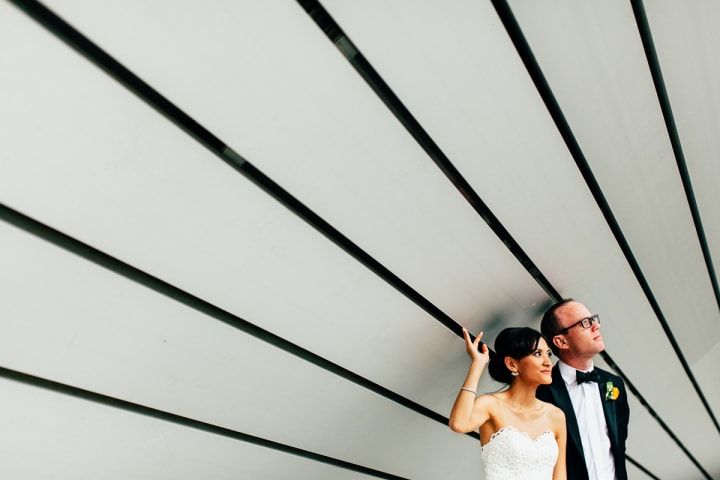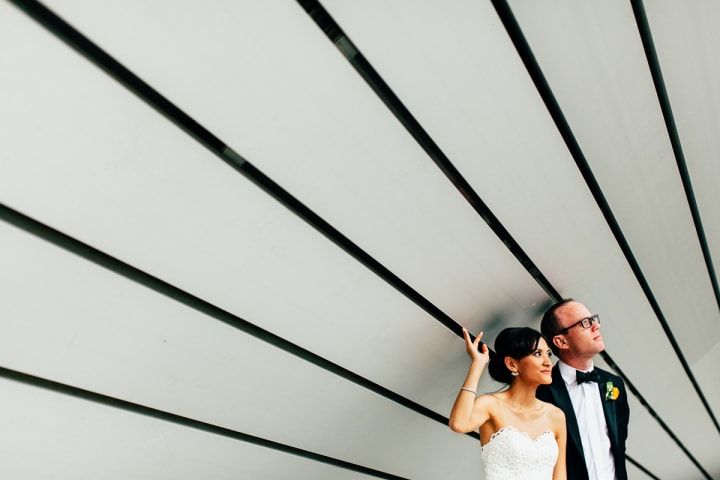 Plotting out your wedding budget can be tricky. You're dealing with a lot of vendors and therefore a lot of different costs. If you're struggling to figure out your wedding cost breakdown, no worries, we've worked out all the percentages for you. From how much you should be spending on flowers to how much you should be paying your caterer, here's all the info you need to get started. P.S. WeddingWire is equipped with this handy budget tool, so you don't have to calculate all the dollars and cents on paper.
Here's your complete wedding budget breakdown.
Wedding Catering: Food and beverage typically eats up the biggest chunk of a wedding budget, around 38%.
Photography and Videography: Your photographer and videographer will be with you from your wedding prep until your last dance, so they'll take about 12% of your overall wedding budget.
Ceremony and Reception Venues: Unsurprisingly, your venues will also use up a large portion of your funds, usually in the neighbourhood of 9%.
Honeymoon: Want to jet off to a faraway place post-wedding? You'll need a bit of cash. Reserve around 7% of your budget for this.
Wedding Flowers: Around 7% of your budget will go toward crafting the perfect centerpieces, bouquets and boutonnieres.
Wedding Music: Hiring musicians and DJs will usually use up 5% of your total wedding budget. If you hire a band, you may need to allocate more, but it will be totally worth it.
Bride's Attire: If you've ever set foot in a bridal boutique, you know wedding dresses are expensive. Your veil, gown and accessories should take around 5% of your budget.
Wedding Stationery: Invitations, menu cards and escort cards aren't free. They'll take up around 3% of your overall wedding budget.
Wedding Rings: Getting your hands on some new bling will take up roughly 3% of your overall budget.
Wedding Cake: Unfortunately, the cake isn't typically built into the catering budget. You should expect to dedicate around 2.5% of your budget to your multi-tiered confection.
Wedding Transportation: You're going to need a ride to and from your wedding and maybe a few shuttles for your guests. This will eat up roughly 2% of your entire budget (potentially more if you're having a destination wedding).
Wedding Hair, Makeup and Beauty Services: Not handling your hair and makeup yourself? Plan to put 2% of your budget toward your beauty routine.
Groom's Attire: The groom typically gets a little less than the bride to spend on his wedding wardrobe. His tux or suit, tie and shirt should take about 1% of the total budget.
Wedding Favours and Wedding Party Gifts: Giving back to your guests is essential. Put away 1% of your budget for favours and wedding party presents.
Officiant: You'll need someone to legalize your union, so hiring an officiant is a must. Having one at your wedding will cost around 0.5% of your budget.
Tips: You may want to tip a few key members of your vendor squad. Doing so will eat up around 1% of your wedding budget.
Additional Wedding Costs: You should reserve about 1% of your budget for tips and unexpected fees that may pop up, just to be safe.
Wedding Planner: Wedding planners aren't essential, but they're well worth the expense because they tackle most of the tough stuff for you. If you choose to hire one, the above percentages will require a bit of adjusting (they total 100%), as a planner will typically take 4% of your whole wedding budget.
Plan your budget and keep track of your spending with WeddingWire's FREE Budget Planner tool »