Everything You Need to Know About Wedding Insurance
No, sitting down for a chat about wedding insurance won't be nearly as fun as digging into a plate of devil's food cake, but if you do, here's everything you need to know.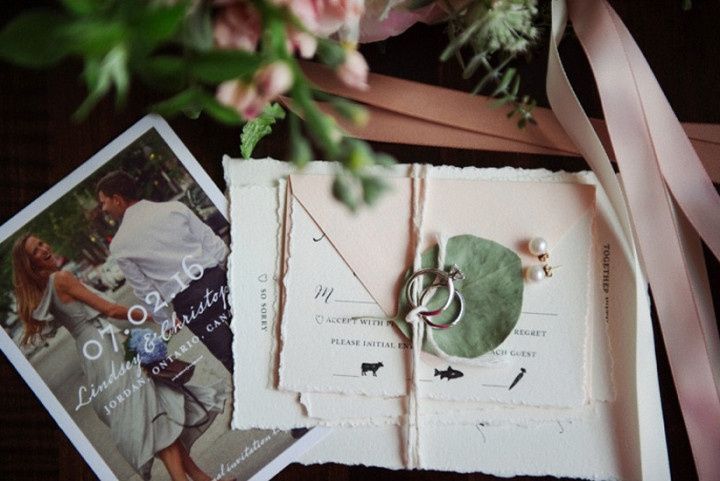 Rule one of wedding planning: expect the unexpected. Even if you've put every piece of your big day together perfectly, something may not got according to plan and that's where wedding insurance comes in. If a vendor cancels or you have to put a halt to your wedding unexpectedly, you don't want to lose all of the money you put into it. So how do you avoid going broke thanks to an unwelcome surprise? You get wedding insurance!
This is everything you need to know about wedding insurance.
What is wedding insurance?
Think of wedding insurance like a giant safety net for all concerns surrounding your big day. If there are any losses or damages related to your big day, or the event needs to be cancelled, it can help you get back the money you spent. You may also want to consider getting wedding liability insurance. It will help you deal with any property damages or injuries that may occur over the course of your ceremony and reception - so it's also a good investment.
Why might I want wedding insurance?
You're probably investing a lot of money into your wedding. Booking venues and vendors really adds up and you don't want to risk losing any of your hard earned cash. In other words, we think it's better to be safe than to be sorry.
Who can get wedding insurance?
Luckily, the burden of getting wedding insurance doesn't need to fall on you or your soon to be spouse. In fact, anyone who has contributed money to your wedding fund is eligible to apply for wedding insurance - from your mom to your aunt to your generous BFF. Note: certain insurance plans may have age and residency requirements, so keep your eyes peeled for those.
Where can I get wedding insurance?
Your insurance provider probably has a number of wedding insurance plans available, so you'll want to talk to them first. If you can't settle on something with them, there are specialty providers, like WedSafe that can handle all the details for you.
When should I get wedding insurance?
Once you've booked your first vendor you should start looking into wedding insurance. This will ensure that you're covered from the beginning of wedding planning right through to your big day.
How much wedding insurance do I need?
Wedding insurance is far from one size fits all. The amount you need depends on your overall budget, vendors and wedding details. These plans can save you thousands of dollars in sticky situations but typically only cost a couple hundred dollars.
Plan your budget and keep track of your spending with WeddingWire's FREE Budget Planner tool »