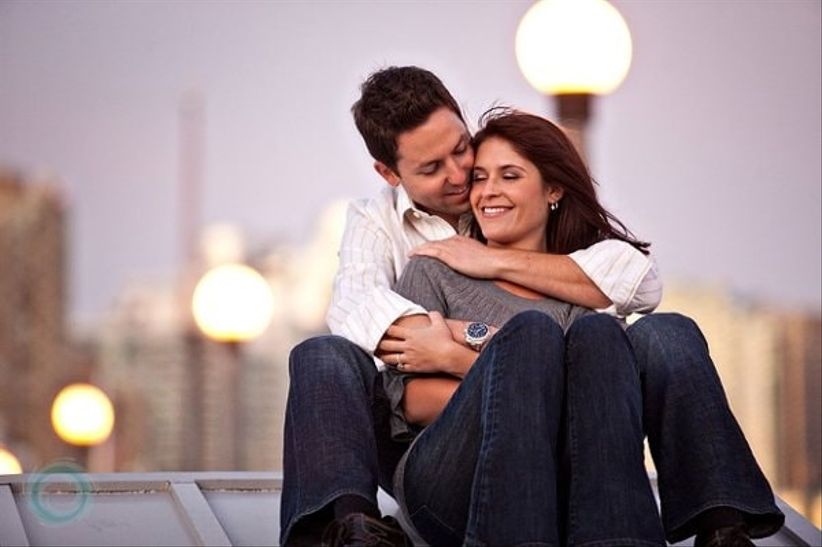 After the initial excitement of your engagement begins to wear off, you may begin to feel overwhelmed by the thought of actually planning the wedding. It's pivotal that before you go off booking vendors and making plans that you settle on a budget and divvy up who is going to pay for what.
Below we've put together a "traditional" breakdown of the budget, but it is by no means a list of hard-and-fast rules for who should pay for what. Do what makes the most sense for you and your families.
Bride's family- The bride's family usually ends up with the largest bill, since they traditionally pay for most of the costs on the wedding day. Their bill typically includes: ceremony venue, reception venue, catering, flowers, decor, band or DJ, rentals, alcohol, bride's ensemble, bride's hair and makeup, photographer and videographer, stationery, transportation, vendor tips, and any other extra guest entertainment.
Groom's family- Typically the groom's family pays for the rehearsal dinner. They may offer to help out with some of the wedding day expenses or a day-after brunch if it fits within the realm of their budget. In some instances, they may pay for the honeymoon.
The bride- It is much more common today for the bride to pay for some of her own wedding day expenses than tradition says. However, there are a few items that the bride most always pays for, no matter what her financial situation. Bridesmaid gifts, hair and makeup for her bridesmaids, her fiance(e)'s wedding band, a gift for her fiance(e), a gift for her parents, extra decor items, bridal accessories, and a part of the honeymoon.
The groom- The groom typically pays for the marriage license, although it is more common now to split the cost evenly. They also purchase a gift for their fiance(e), a gift for his parents, a gift for his groomsmen, his attire, his fiance(e)'s wedding band, wedding night accommodations, and a part of the honeymoon.
Wedding party- It's pretty common today that the bridesmaids and groomsmen pay for their own dresses and suits. The bride or groom may give accessories such as a necklace or cufflinks to the wedding party as a gift. The wedding party is also responsible for any travel and lodging accommodations. Before the wedding the bridesmaids are responsible for the cost of the bachelorette party and bridal shower (unless the bride's family has opted to throw her one). Likewise, the groomsmen are in charge of the bachelor party costs. Be sure to discuss with other attendees what their budgets are for this, as it could vary. Each bridesmaid and groomsmen also needs to buy a gift for the newlyweds.
Parents of the flower girl or ring bearer- It is up to the parents of each little attendee to buy their respective outfits. Be sure to discuss with the couple what they'd like them to wear come to an agreement on what is a fair amount to spend.
Again, this breakdown is a general one based on tradition and is by no means a strict guideline for couples to follow. Be sure to discuss with your S.O. and his or her family to come up with the budget breakdown that works best for all of you.
Plan your budget and keep track of your spending with WeddingWire's FREE Budget Planner tool »