10 Ways to Avoid Going Over Budget on Your Wedding
There's a good chance that you will be spending a pretty penny to host your epic wedding celebration. We've got a few tips on how to manage the costs.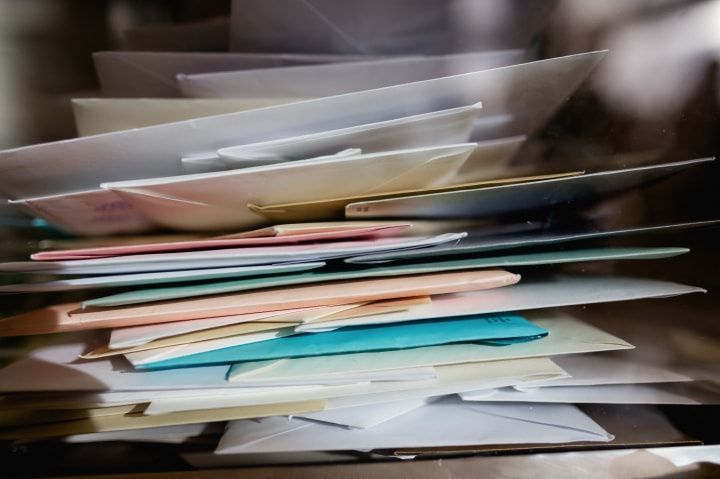 Your wedding will probably be the most expensive party you throw in your lifetime, and for good reason! Celebrating your love should be an extravagant affair, but you don't want to go over your wedding budget – don't forget that there will still be bills to pay after you say your "I dos". From using a wedding budgeting tool to giving your vendor contracts a few thorough read-throughs, there are a few simple tips and tricks that'll save you a few loonies and toonies in the long run.
Here are a few tips to help you avoid going over budget on your wedding.
Set your budget at the beginning
The first step you'll want to take is setting your budget. This should happen before you start drafting your registry, trying on gowns or tasting cake flavours. Once you've set it, do not budge. It's easy to get caught up in all the beautiful wedding bits and bobs, but you don't want to be left penniless after your ceremony wraps! And don't forget to budget for tipping your vendors or service staff where appropriate.
Use a budgeting tool
Keeping track of all your wedding expenses can get confusing, especially if you're using several different vendors. To keep everything organized and up to speed, use our wedding budget tool. This will help you monitor how much you've spent and how much you have left in your budget - saving you from falling into debt.
Keep your eye on what's important
Before you start exploring the wonderful world of wedding vendors, make a list of what's most important to you. If attire tops the list, you may have to compromise on flowers or food somewhere down the line.
Consider hosting your wedding in the off-season
Got a flexible timeline? Consider hosting your big day sometime during the off-season. This is normally the first few months of the year, so those who dream of having a winter wedding are in luck. Vendors also tend to be more easygoing with their pricing on days other than Saturday, so think about hosting a weekday wedding or on a Sunday (if that accommodates you and your desired guest list!).
Research, research, research
Before you commit to any vendors, do a bit of digging. There's a good chance that you've missed a budget-friendly option or two, so take the time to look into all your options. Many of the vendors listed on WeddingWire include their pricing details, so it's easy to compare and contrast.
Be forward with your vendors
Chefs, florists and designers are creative people with the goal of making something truly beautiful for your big day. If you don't give them any sort of cash boundary, there is no doubt that they'll create something stunning - but it may throw your savings account into the negatives. To avoid this, give them your budget at the outset.
Hire a wedding planner
Hiring a wedding planner may seem costly at the get-go, but it'll pay off later down the line. Planners are well-versed in budgeting, so they'll know how to cut costs and stay inside your desired budgets. They also have plenty of business connections and can help connect you with cost-friendly vendors for everything from flowers to decor.
Get advice from the pros
Your wedding vendors are experts in their fields and know all the tips and tricks on saving a few bucks. Can't afford rose-filled centerpieces for all your tables? Ask your florist to come up with a beautiful budget-friendly alternative using seasonal or less-expensive blooms. Can't serve the plated dinner of your dreams? See if your wedding caterer can cook up a buffet that's just as drool-worthy.
Set your guest count in stone
There's a good chance one or two of your pals will ask for a plus one, but don't give in to peer pressure. After you've sent out those save the dates, don't look back. Extra guests mean purchasing extra food, seating, favours and more.
Double-check contracts
Before you start signing any contracts, give them a few thorough reads. You'll want to make sure all costs are accounted for in the contract – from your vendors' prime services to potential added fees like travel, parking and/or accommodations. If you're not sure about any of the stipulations, there's no shame in asking. Better safe than sorry!
Keep track of your spending with WeddingWire's FREE Budget Planner tool »