12 Questions to Ask a Wedding Caterer
Catering can make or break your reception. Find out if your wedding caterer is up to the task by asking these important questions.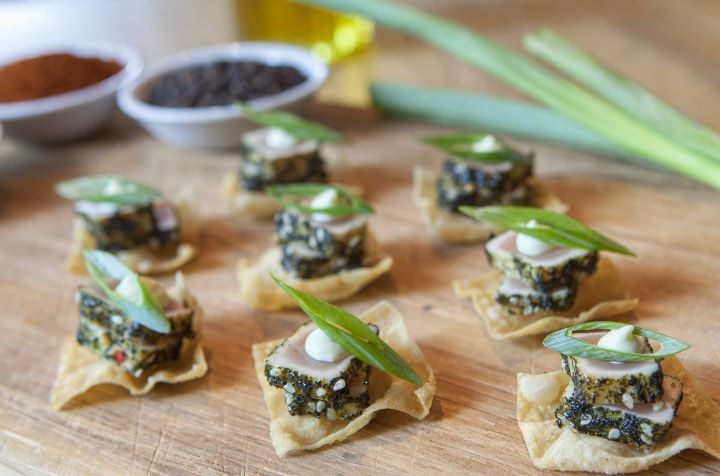 Once you've tackled choosing your fantasy wedding venue, you'll want to start thinking about the food. Sadly, no matter how beautiful it is, the wedding cake of your dreams will not keep your guest's stomachs from rumbling. That's where your wedding caterer comes into play.
Here are the key questions you'll want to ask your wedding caterer.
1. Which catering styles do you offer?
When it comes to serving style, you've got a few options. The style you choose will have an effect on the overall vibe of your reception and the cost, so you'll want to think this through. The most popular options are:
Plated dinners: The most traditional (and expensive) option of the bunch which involves waiters and waitresses delivering meals to each individual guest. They can order ahead of time or at the event.

Buffet: If you're okay with something a bit more casual, you may opt to have a buffet where guests serve themselves. The benefit of this is that you won't be wasting a ton of food as guests can decide on their own portion sizes.

Family-style: Another more relaxed option where guests pass around dishes. It can get a little hectic, so it's ideal for smaller table groups.

Cocktail style: This is definitely the most modern option and involves serving h'ors d'oevures instead of full meals.

2. Are menus fixed? Or can we choose our own?
Wedding caterers are usually willing to make menu adjustments to suit you and your guests. Would you prefer fish to chicken? Are your guests more likely to be wowed by truffles than brownies? See if your caterer is willing to make these changes or they may not be the one for you. Some caterers like to keep menus as they are, so you'll want to get this question answered at the get-go.
3. Do you offer options for guests with dietary restrictions?
Accommodating your guests' food allergies and dietary restrictions is important, so you'll want to check that your wedding caterer is able to provide alternatives for gluten-, dairy-, meat-, and nut-free diners.
4. Can guests choose their entrees?
Before you give your friends and family the option to choose between seafood, chicken or steak, you'll want to ask your wedding caterer if they're cool with this. Giving your guests options means that they have to create different mains, so it's better to let them know sooner rather than later.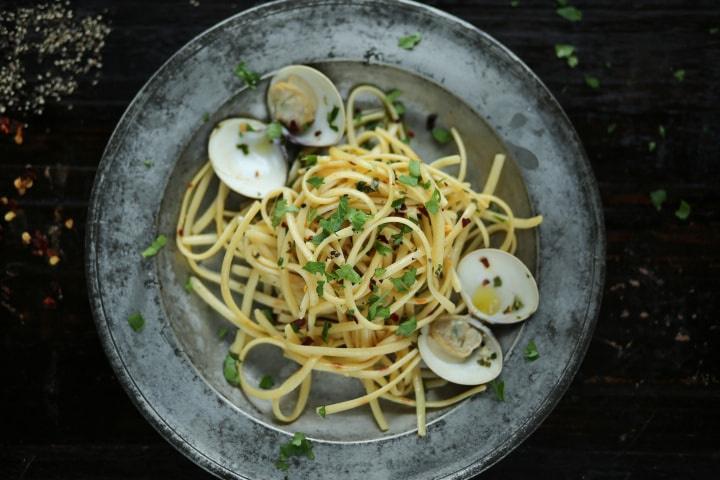 5. Is there a way to cut the cost?
Your caterer is versed in the world of food and will know what's in season (and cheaper) and how you can omit and add certain dishes to lower the price tag a bit.
6. Have you catered an event at our venue before?
You'll want to know if they have experience with the venue kitchen and facilities. Not only will they know what works well in the space, your food service will likely have fewer mishaps which is why many venues have a preferred list of caterers that they work with. Caterers who are not familiar with a venue may appear to be cheaper at first glance, but you may have additional charges or penalties due to a lack of understanding of the venue policies or extra hours on site.
7. Do you provide the drinks?
Does your caterer have a liquor license and more specifically, do they provide the wine, beer and liquor? If your caterer doesn't have a liquor license you'll have to hunt for a bartender to get the drink situation in order.
8. Can you supply the wedding cake?
Sometimes wedding caterers will offer to handle both the meal and the cake. If you're a fan of their baking this will save you from extra consultations and appointments at a bakery.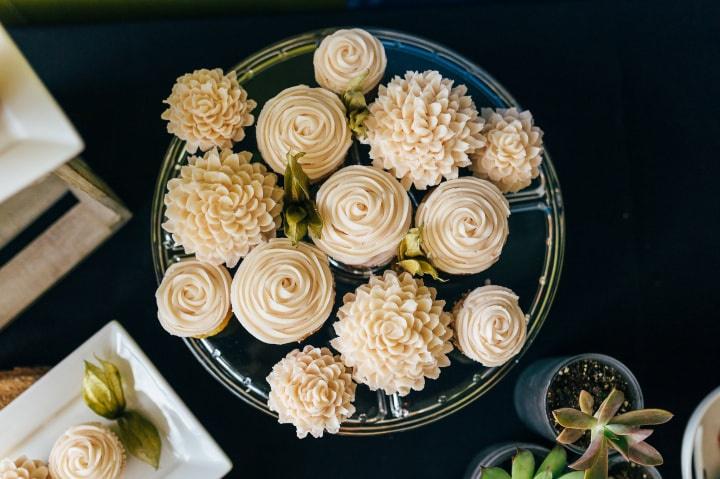 9. Can you supply flatware, glassware and dinnerware?
You'll want to arrange this early or your guests are going to have some serious issues when dinner rolls around.
10. Do you also do vendor meals?
Your guests aren't the only people you have to worry about. Though it may cost a little extra, you'll want to provide the people who made your wedding possible with food and drink.
11. Has your staff been trained?
Though this seems like a no-brainer, you probably want to ask if the waiters and waitresses have received proper training. Your wedding caterer should be able to verse you in what his or her staff has been taught. You'll also want to know who will be the point person on the day.
12. Is there any additional fees?
While their main job is bringing the food, you probably want your wedding caterer to be there for the set up and stick around for the breakdown. Time is money, so this may cost a few extra bucks.