How to Find a Wedding Caterer
Even if you're a gifted chef, you'll want to let someone else handle the food for your big day. Here's how to find that perfect wedding caterer.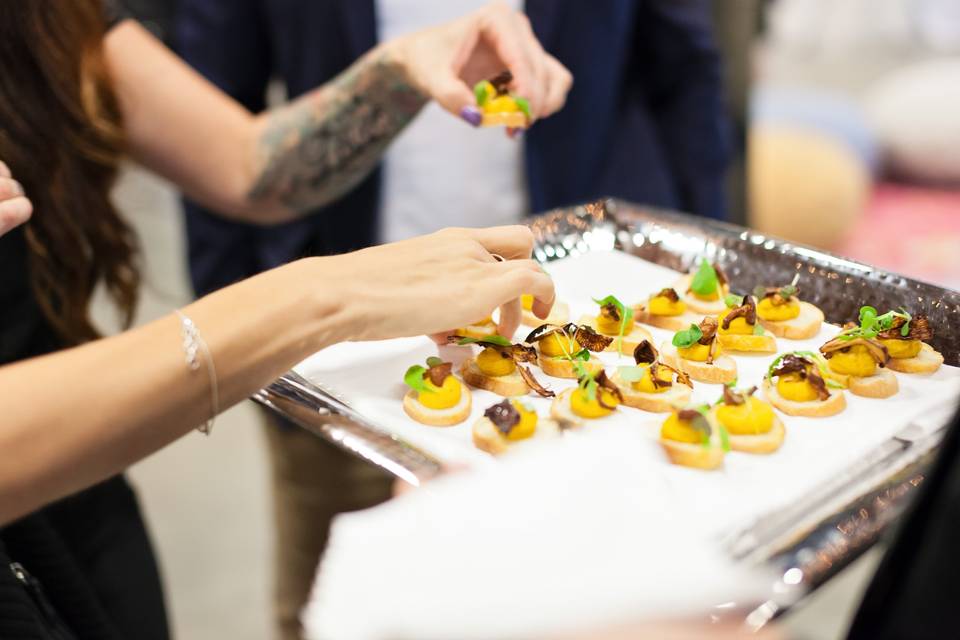 The food will be one of the highlights of your wedding reception, so you want to nail it. The key to knocking your wedding menu out of the park? Having the right person managing your kitchen. Your wedding caterer will be in charge of hors d'oeuvres, late night eats and everything in between, so you'll want to put some serious effort into hunting down the perfect one.
Here's how to find a wedding caterer.
Have a vision
Before you start hunting for wedding caterers here, there and everywhere, you need to know two things: what type of food you want to serve and how you want to serve it. Make a list of your favourite dishes and see if you can narrow it down to one type of cuisine (you can always use your wedding theme as inspo). You'll also need to decide what catering style you want - a plated meal, food stations, family-style, buffet or cocktail bites. Some companies will offer all of them while others will only offer one or two serving options.
Do your research
Now it's time to do a bit of research. Use our handy dandy wedding vendor tool to browse all the amazing wedding catering options in your area. This will help you find companies that specialize in your preferred style, helping you narrow down your search. You can also ask your venue coordinator if they have a preferred list of wedding caterers that they work with and check to see if your favourite restaurants offer catering (many do).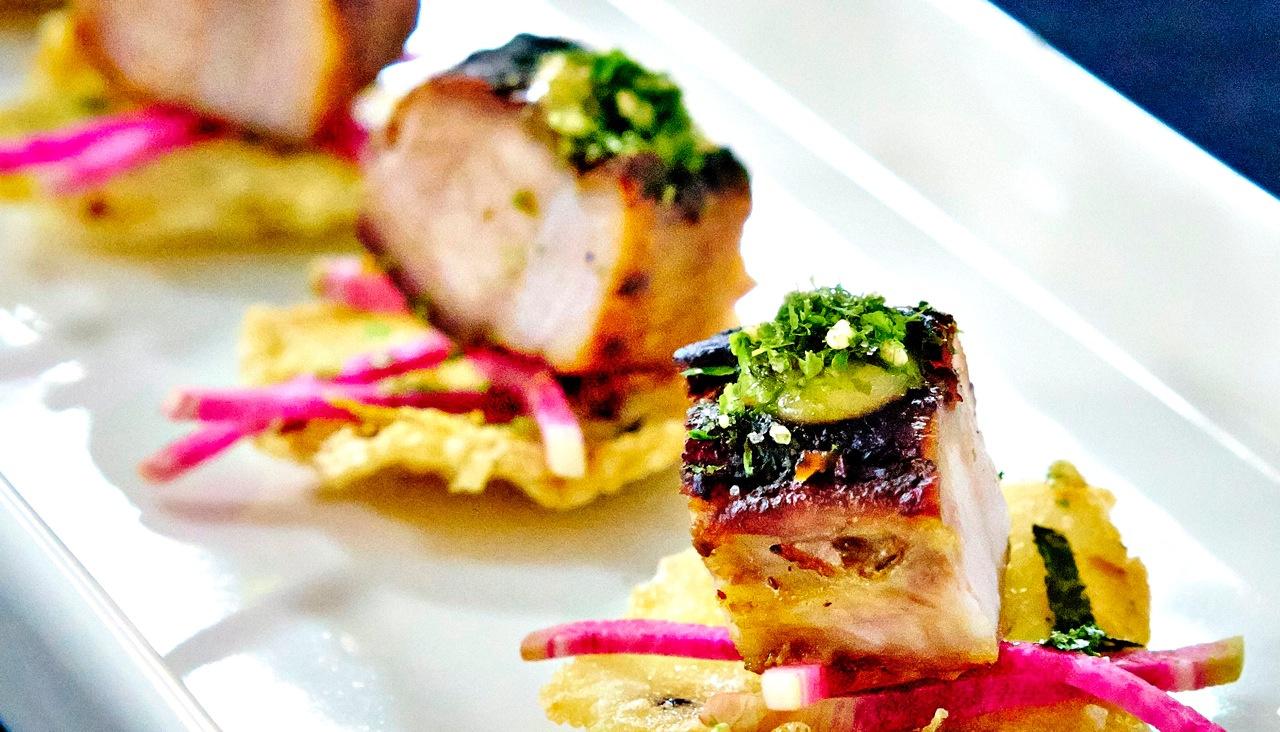 Lurk them on social media
You won't be able to taste your potentials wedding caterer's dishes until you schedule a tasting or visit their restaurant, but you can see how pretty their food is. Presentation matters and if their plates look like-worthy on Instagram, they'll probably impress your guests IRL.
Read reviews
A place may have stunning food, but that doesn't necessarily mean the service is top of the line. Make sure you go the extra mile and read the reviews so that you can get some insight into how the company works. If more than a handful of couples have written unfavourable reviews, you may want to see what else is out there.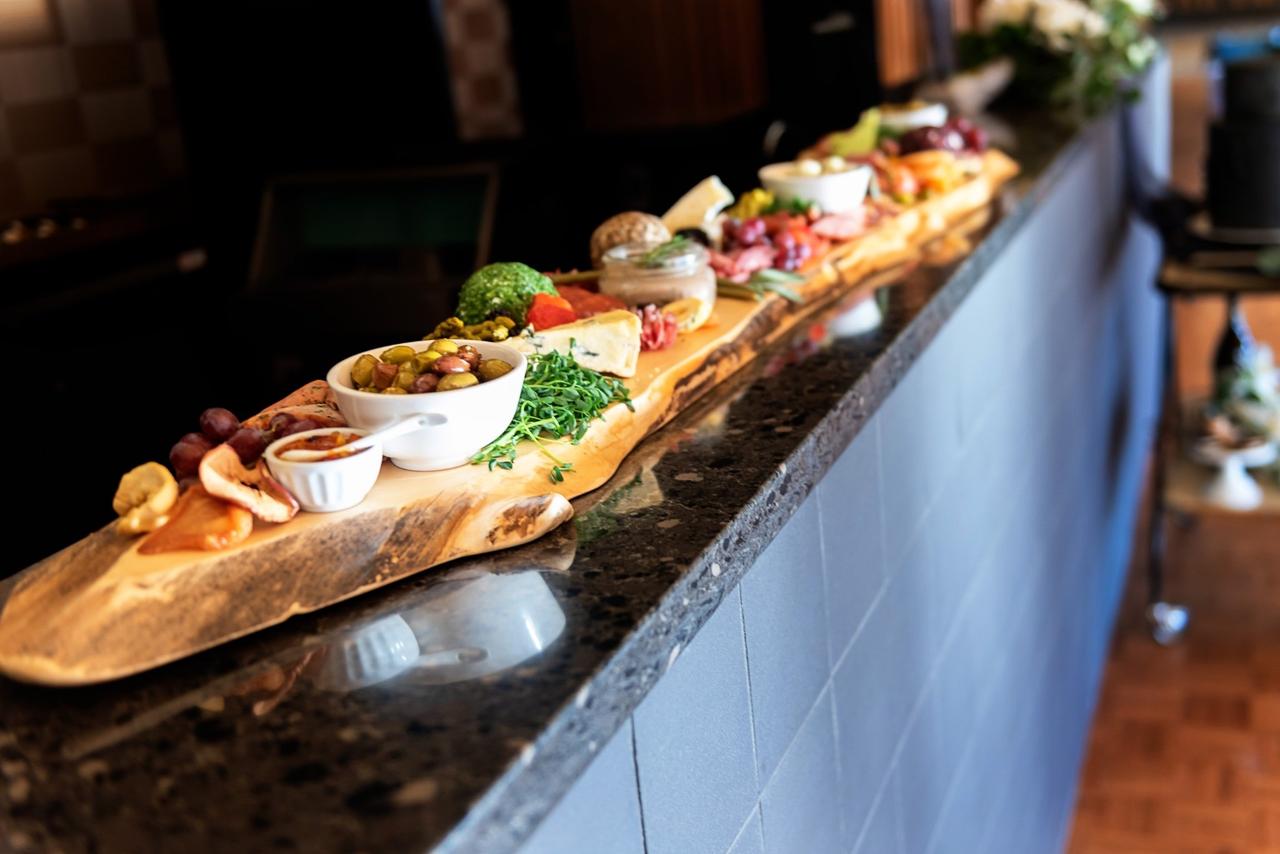 Get in touch
The next step is reaching out to your top contenders and inquiring about pricing and availability. Keep the message short and sweet so that it's easy for your wedding caterer to understand (no need to add in a lengthy bio, it's just business). Here's a sample email to get you started:
Hi [caterer's name/company name],
My name is [your name] and I found you on [where you found the caterer]. I love the look of your sample menus and would like to learn more about your wedding services. I am getting married on [your wedding date] at [your wedding venue] and wanted to see if you were available. If possible, could you send along information on your packages and pricing as well as a copy of your standard contract.
Thank you,
[your name and contact info]
Don't sweat it if they don't respond instantly - they're probably pretty busy, which is a good sign (it means people are using their services!). Wait for 48 hours and then think about moving onto other options. You'll be connecting a lot in the weeks leading up to your wedding and you definitely don't want to risk someone ghosting you in your time of need.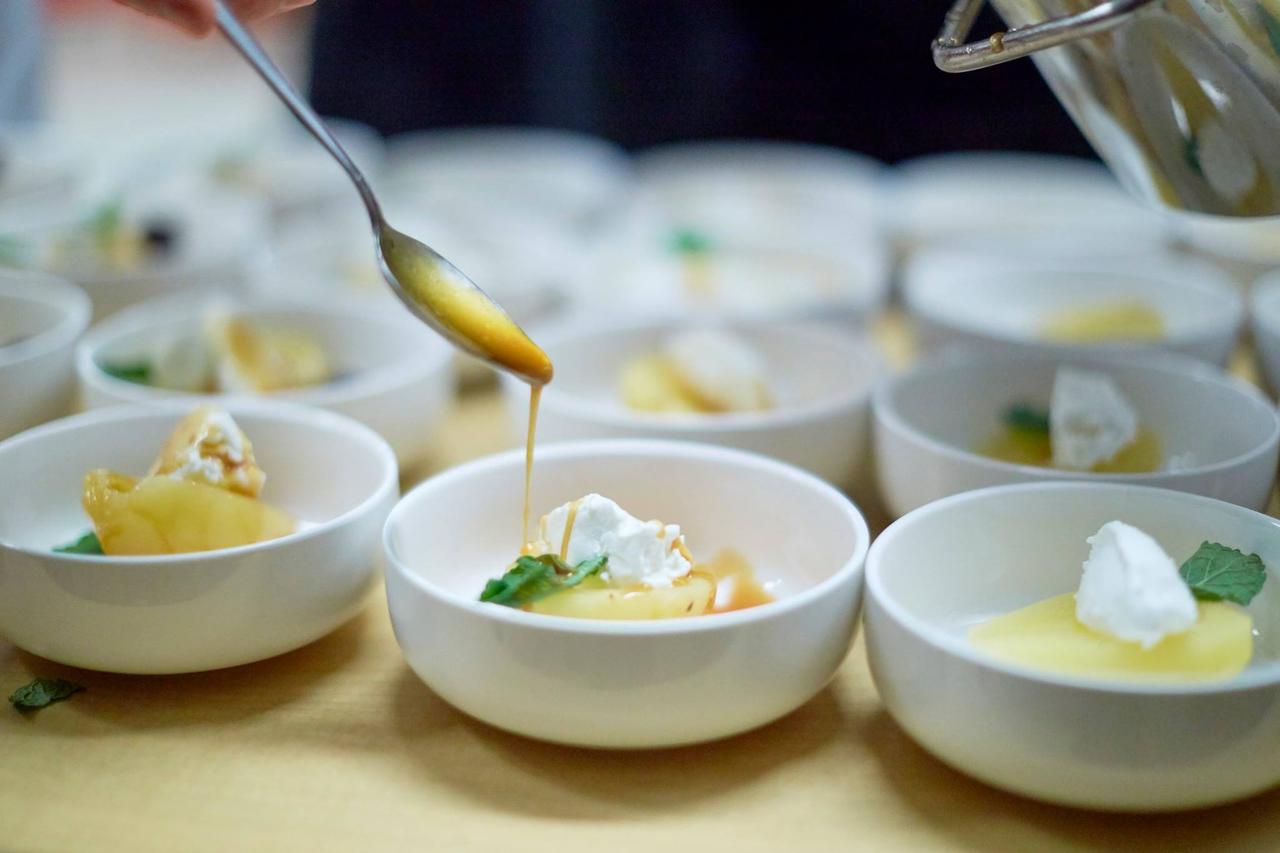 Schedule a face-to-face meeting
Now it's time to move your conversation from the internet to real life. Ask your potential wedding caterer if they're willing to meet up with you to discuss all the nitty-gritty details. Remember, you'll be spending a fair amount of time and money on this person, so you should vibe with them. If you don't have any sort of connection, you may want to consider looking elsewhere.
Do a tasting
Once you've sorted out what kind of dishes you want to serve at your wedding, ask your potential caterer to set up a wedding menu tasting. Bring along a pen and paper so that you can take notes on what you love and everything you're not so impressed with. Feel free to request any recipe tweaks or substitutions - it's your wedding, so you make the rules.
Read and sign the contract
The last step of the process is dealing with the contract. Before signing on the dotted line you should understand exactly what services you're paying for and all of the contract's stipulations, so go over it a few times (there's no such thing as being too thorough). Don't forget to check for additional costs, like travel expenses for your catering team and rental items like flatware, dishware and tableware.