5 Tips for Serving Late-Night Snacks at Your Wedding
Thinking about serving late-night snacks at your reception? Here are some things you'll want to consider when putting together your menu.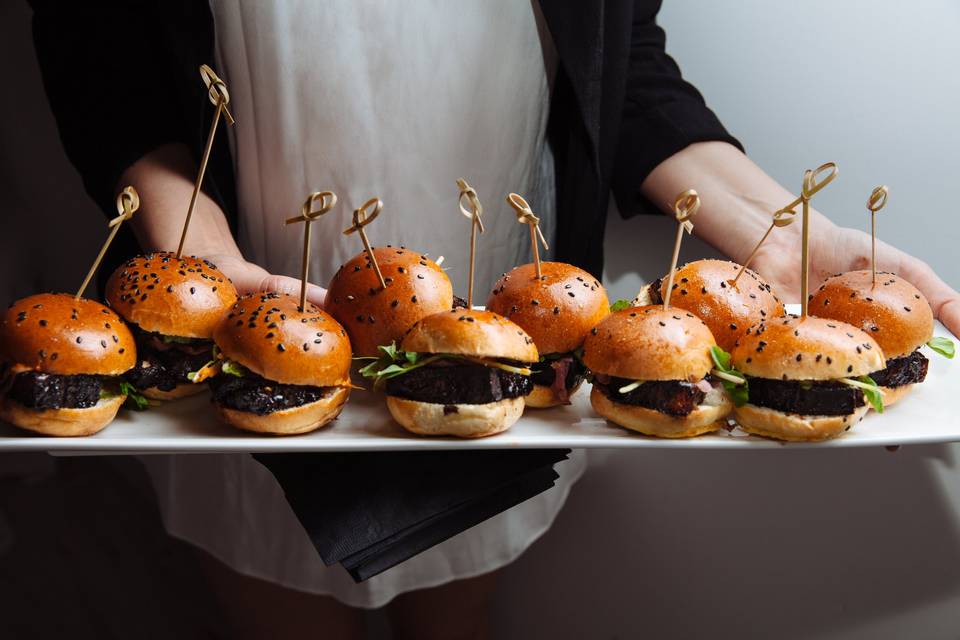 You've probably figured out all of your essential wedding eats, like hors d'oeuvres for cocktail hour, the main meal and dessert. But here's the thing, wedding cake doesn't need to be the last thing you serve at your reception. Late-night snacks will help fuel your friends and family to party all night long, so if you want your wedding going until the crack of dawn, they're pretty much mandatory.
Here are a few tips for serving late-night snacks at your wedding.
They can be sweet or savoury
There are no real rules about what type of dishes you should be serving for late-night snacks, so go with your gut. Think a sugar high would really benefit your friends and family after a bit of dancing? Go s'mores or tarts. Want to give them the gift of something a bit more savoury? Think about what you'd order on a night out, and go with that (pizza, fried chicken and falafel are all fan faves). Remember, you can always do a bit of both.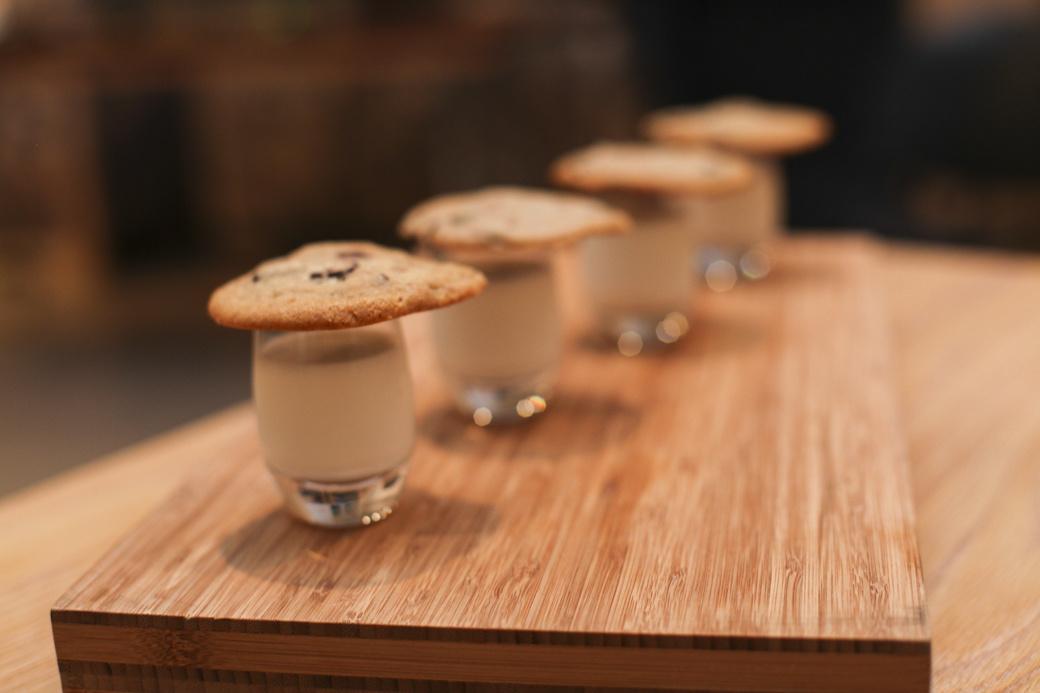 They don't have to be elaborate
Your guests have probably indulged in a few drinks at this point and have been dancing for a couple of hours, so the promise of any food should put a smile on their face. Don't feel the need to impress them with crazy charcuterie boards or fancy shmancy caviar dishes. In fact, you probably want to go for something on the other end of the food spectrum. Eats like burgers or easy to grab options like popcorn or pretzels should do the trick.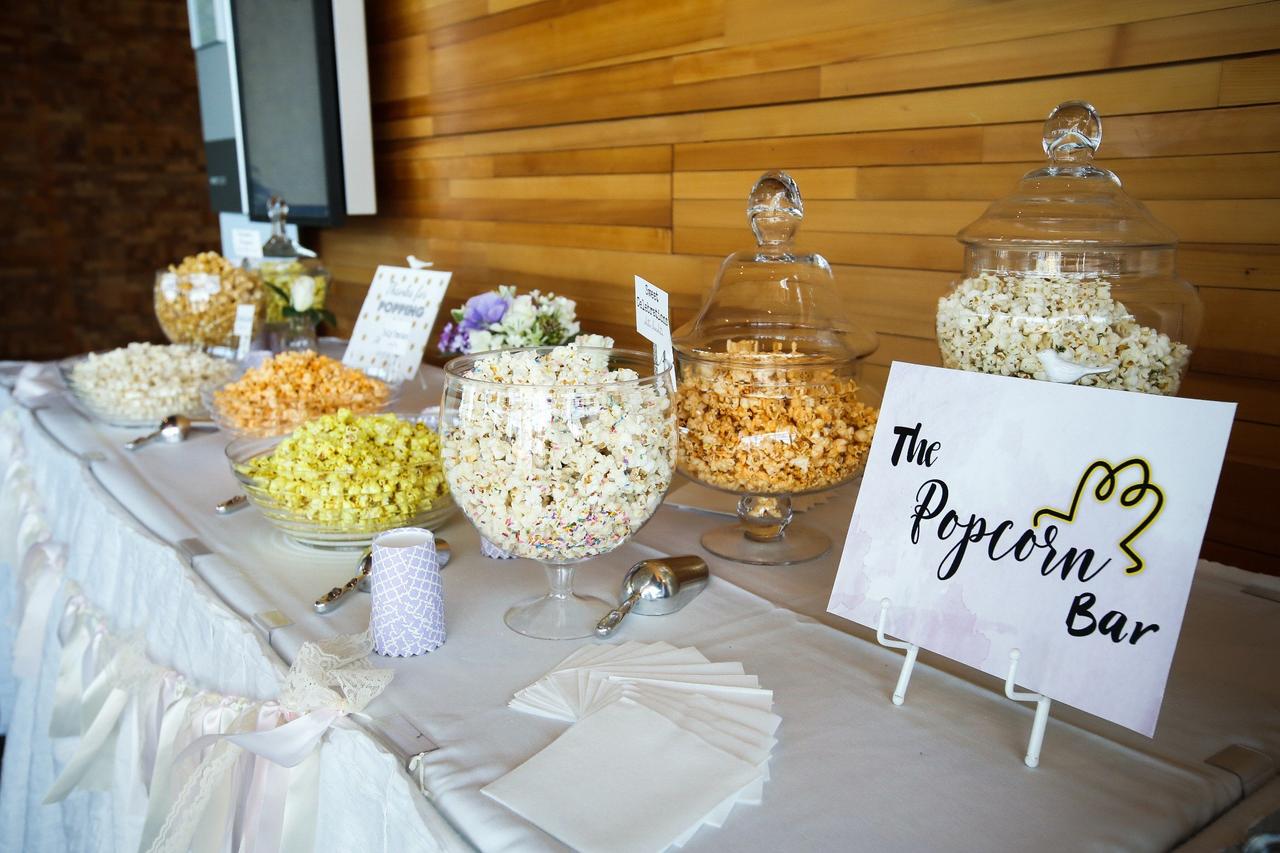 They shouldn't act as a second dinner
Chances are your guests were already treated to a pretty impressive (and filling) dinner, so there's no need to serve them a second full meal. Having your caterer create another entrée will definitely put you back a huge chunk of change, and you could be putting that money toward more important things - like your gown or bouquet. Keep it simple, tasty and budget-friendly.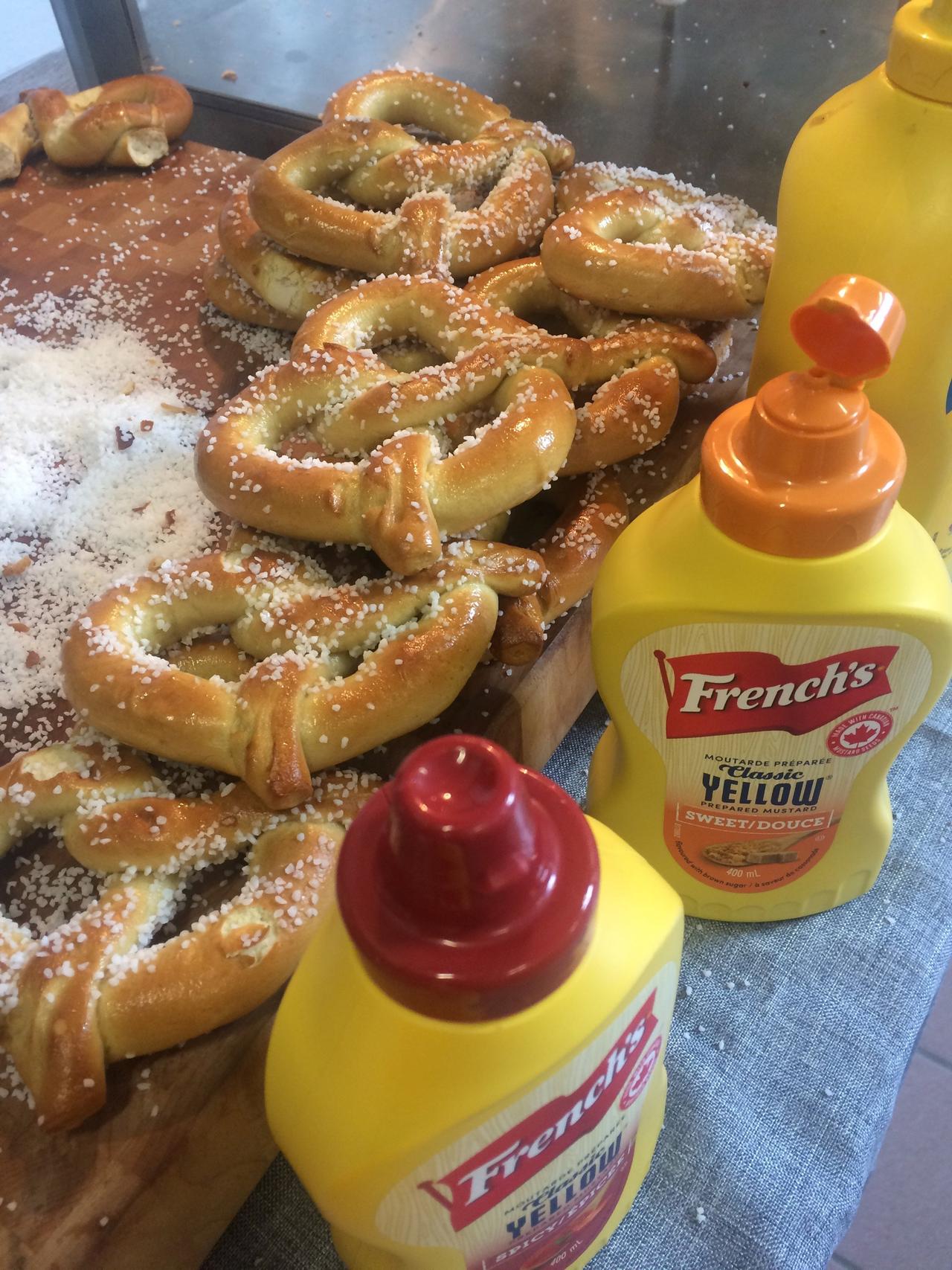 Make serving simple
Plating your late-night snacks on fine china next to rose gold flatware would look all sorts of amazing, but it's also totally unnecessary. Instead, serve fries in paper cones or burgers in fast-food style cardboard boxes with wooden or plastic forks and knives. It'll make the meal less formal and easier to clean up.

Timing is everything
You don't want to serve your late-night snacks to early or too late. You don't want them going out too close to dinner or your guests may not be hungry. At the same time, you don't want to serve them so late that most of your guests already have gone home. A safe bet is an hour or two before your reception is going to wrap. That way everyone can indulge a little!

Find your wedding caterer on WeddingWire »