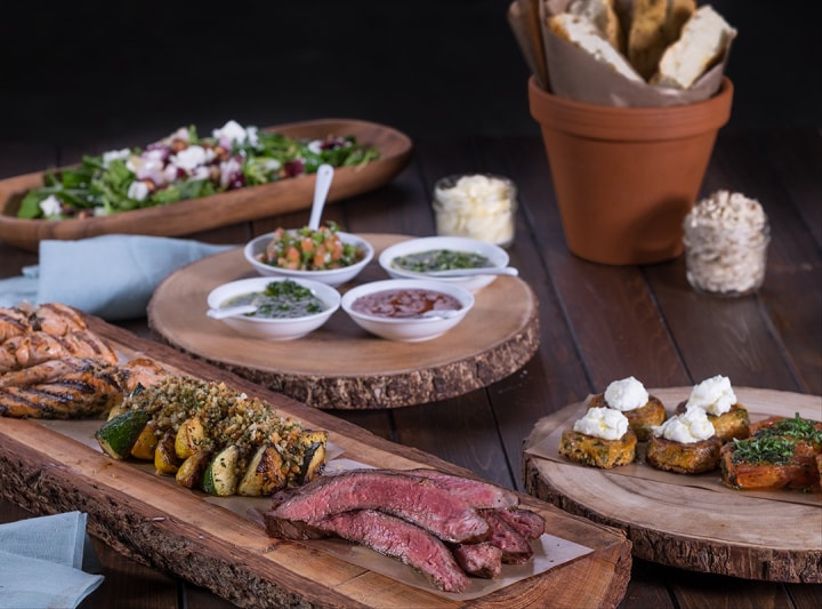 Before you decide what dishes you'll be serving at your cocktail hour and reception, you'll need to sit down with your prospective caterer(s) for a wedding menu tasting. This will allow you to sample their work and see if it works with your budget and style. If you have no clue how to handle yours, we've got a few tips and tricks for you.
Here's how to rock your wedding menu tasting.
Know what you're in for
There shouldn't be any major surprises at your wedding menu tasting. Make sure you talk to your caterer at least a week or two in advance to discuss exactly what you're looking for. Go over your budget, your desired catering style, the types of food you like and dislike and when you will be serving food at your wedding (during the cocktail hour, during dinner, maybe even late at night). You should also warn them of any allergies and/or dietary restrictions - you definitely don't want your tasting to turn into a trip to the hospital.
Be studious
Now's the time to really embrace your inner nerd. Instead of just tasting and trying to remember, jot down notes and take photos of each and every dish. This is especially important if your partner can't attend your wedding menu tasting with you. They'll want all the sweet details so that they can tell you what they're into and what they're really not a fan of.
Ask the important questions
Don't be afraid to quiz your caterer on things like ingredients, substitutions and price while you do your tasting. This is your wedding meal and you'll need to know all the details in order to make an informed decision about what makes it onto your menu. P.S. if you can't think up any questions at your tasting, you can totally follow up with an email or phone call afterward.
Don't be afraid to speak your truth
Now, there's no need to be rude, but it's alright to give your potential caterer your honest opinion on their dishes. For example, if they serve you a dish covered in cilantro and you're not a fan of the herb, let them know! They'll probably be able to make a substitution or serve you an alternative that's better suited to your palate.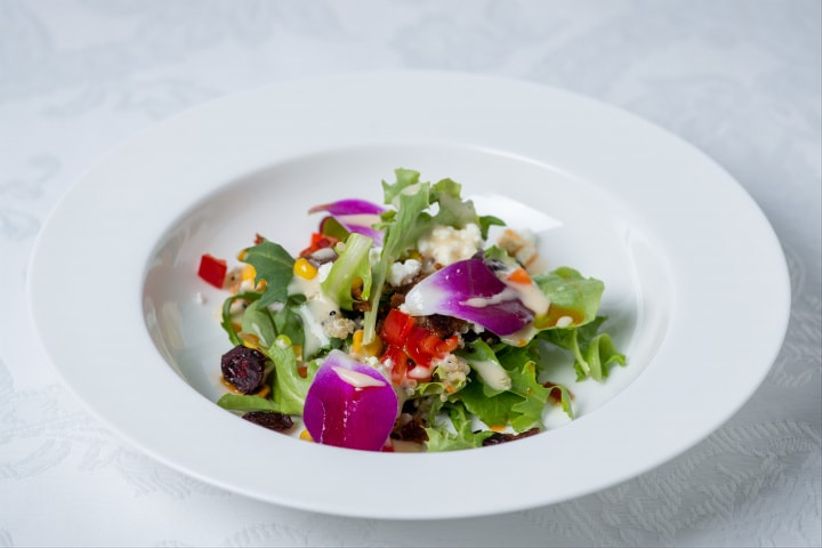 Don't clear your plate
You're going to be sampling a lot of dishes at your wedding menu tasting - like a lot - so don't lick each and every plate clean. Leave space to enjoy all the food the chef puts in front of you. I know, it may be tempting to eat that entire piece of steak or four of those ultra-tasty canapés, but you'll probably regret it a few dishes into your tasting. Remember, a tasting is a marathon, not a sprint.
Drink plenty of water
Drink water between each plate to cleanse your palate. This is very important if you're trying dishes from different cuisines with bold flavours - you don't want the taste of indian samosa appetizers to mix with the chicken piccata main.
Search for wedding caterers on WeddingWire »