Wedding Videography 101
Before you start signing contracts there are a few essential things you should to know about wedding videography. Here are the basics to get you started.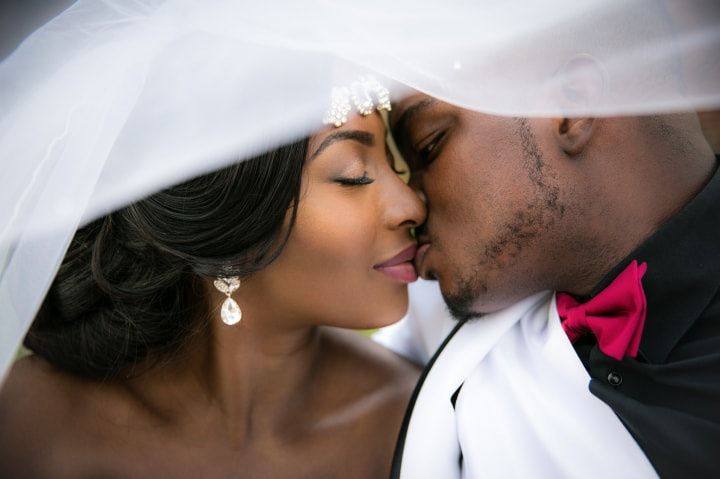 When you think about capturing your wedding on film your mind might jump to your photography. But don't forget about wedding videography – the other beloved film tactic! Hiring a wedding videographer is essential if you want some moving memories of your big day. They'll capture the whole thing, from start to finish - from your waltz down the aisle to your guests boogieing down at your reception. If you don't know a thing about wedding films and videography, here are a few tips to help you out.
This is wedding videography 101.
How much should I spend on a wedding videographer?
Hiring your entire film crew – AKA your wedding photographer(s) and videographer – typically takes up around 8-10% of the total wedding budget you've created. Remember that not all videographers are priced evenly. An entry-level videographer usually runs for around 500 to 2000 dollars, a professional will run you about 2000 to 3500 dollars and a seasoned pro could cost you anywhere from $3500 to upwards of $10,000. With a bit of luck you may be about to find a prodigy swimming around the entry-level pool, so remember to do your research and leave no stone unturned.
Video by Ursula Kelly Videography.
Should I tip my wedding videographer?
Your wedding videographer won't be expecting a tip, so don't feel obligated to shell out any extra cash. However, it's always nice to throw a little appreciation their way, especially if you think they've done an awesome job. If you do plan on tipping them, follow the same rules as you'd follow with your photographer: keep the tip around 50 to 200 dollars and skip the tip if it is the owner of a business operating the camera (as they'll be receiving most - if not all - of the general videography fees).
Where do I look for a wedding videographer?
To land the perfect guy or gal for the job you'll need to do a bit of research. But don't stress! There are plenty of resources at your disposal. The first step we recommend is turning to your good friend the internet. WeddingWire has a vendor guide filled with info on wedding videographers from coast to coast. You can easily view their portfolios, fees and other info with the few clicks of a button. Next, ask your recently married friends and family if they have any tips on videographers in your area.
Video by Redwood Studio
Do I need more than one?
Having multiple videographers definitely isn't necessary, but if you can fit it into your wedding budget, it could make your video that much more magical. Double the videographer means double the shots. They'll be able to capture your wedding from different angles, resulting in a truly comprehensive wedding video of your big day. But if you haven't got it in your budget, fear not. One videographer will do just fine! They're used to working jobs solo and will normally bring along an assistant to help get the job done right.
What should they capture?
Asking your wedding videographer to "capture it all" may seem like a simple request, but they can't be everywhere all at once. While the seasoned pros have probably had their checklist locked down for years, you may want to give them a reminder of all the things you'd like to see in your wedding film. Here's a wedding videography checklist to nudge you in the right direction.
Video by Ripeful Heart Wedding Films
When should I hire my wedding videographer?
Get the process underway as soon as possible - especially if you're looking to book someone during the peak season (the summer). Okay, maybe not immediately after you get a ring on your finger, but pretty soon after. Once you've locked down your venue and wedding date, it's time to start hunting. You don't want to find yourself videographer-less a few months before your big day!
How do I choose a wedding videographer?
Choosing a wedding videographer is a touch more involved than finding their page via YouTube and shooting them an email. You'll want to spend some time researching, reading reviews and doing some meet and greets. Remember to find someone with stellar camera talents as well as a personality that fits well with your own.
Video by Beautiful Life Studios
When should I expect to receive my wedding video?
This all depends on your wedding videographer's editing speed and schedule. If your wedding is during the peak season and you've hired a particularly busy videographer, it may take some time (anywhere from a month to 6 months is average). You may want to ask them this when hashing out your contract details.
Find your wedding videographer on WeddingWire »