Wedding Cake Tasting 101
Before you head out to meet with any bakers there are a few things you should know. Here are the basics of wedding cake tasting.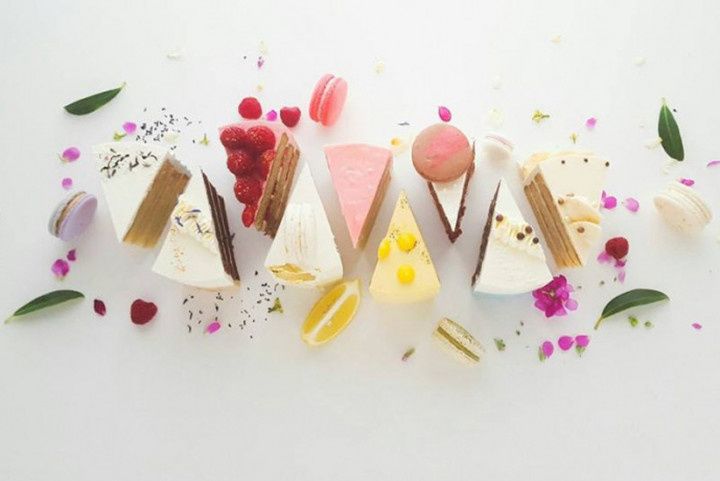 Your wedding cake is one of your reception's crown jewels, so you'll want to give your wedding cake tasting the right amount of TLC. While you've probably put a lot of thought into how you want it to look, you probably haven't dived too deeply into how you want it to taste just yet. When it comes to this confection, there's a lot more to think about than basics like chocolate vs. vanilla, and you should know your stuff before sitting down with your wedding cake baker.
Here's everything you need to know about wedding cake tasting.
Do your research
Like every part of wedding planning, you'll want to kick things off with a little bit of research. Bust out your laptop and start searching for wedding cake bakers that service the area around your wedding venue (shameless plug: WeddingWire has a pretty awesome list to sift through). Pay close attention to their styles, portfolios and reviews - it'll help you narrow down your list. You may even want to ask a few of your recently hitched pals for pointers, after all, they've already been here and done this.
Book a consultation and tasting
The next step, naturally, is meeting your top candidates IRL. While most bakers won't charge you for a consultation, some may bill you for a wedding cake tasting. Make sure you know up front so that you're not stuck with a bunch of bills at the end of it all.
Be mindful of your budget
Speaking of money, you should know your budget before you set foot in any bakeries. One of the first things you should share with your baker is how much you're willing to spend on your wedding cake. If they don't have a clear picture they may present you with some sweet but pricey wedding cake trends that'll push you beyond your ideal bottom line.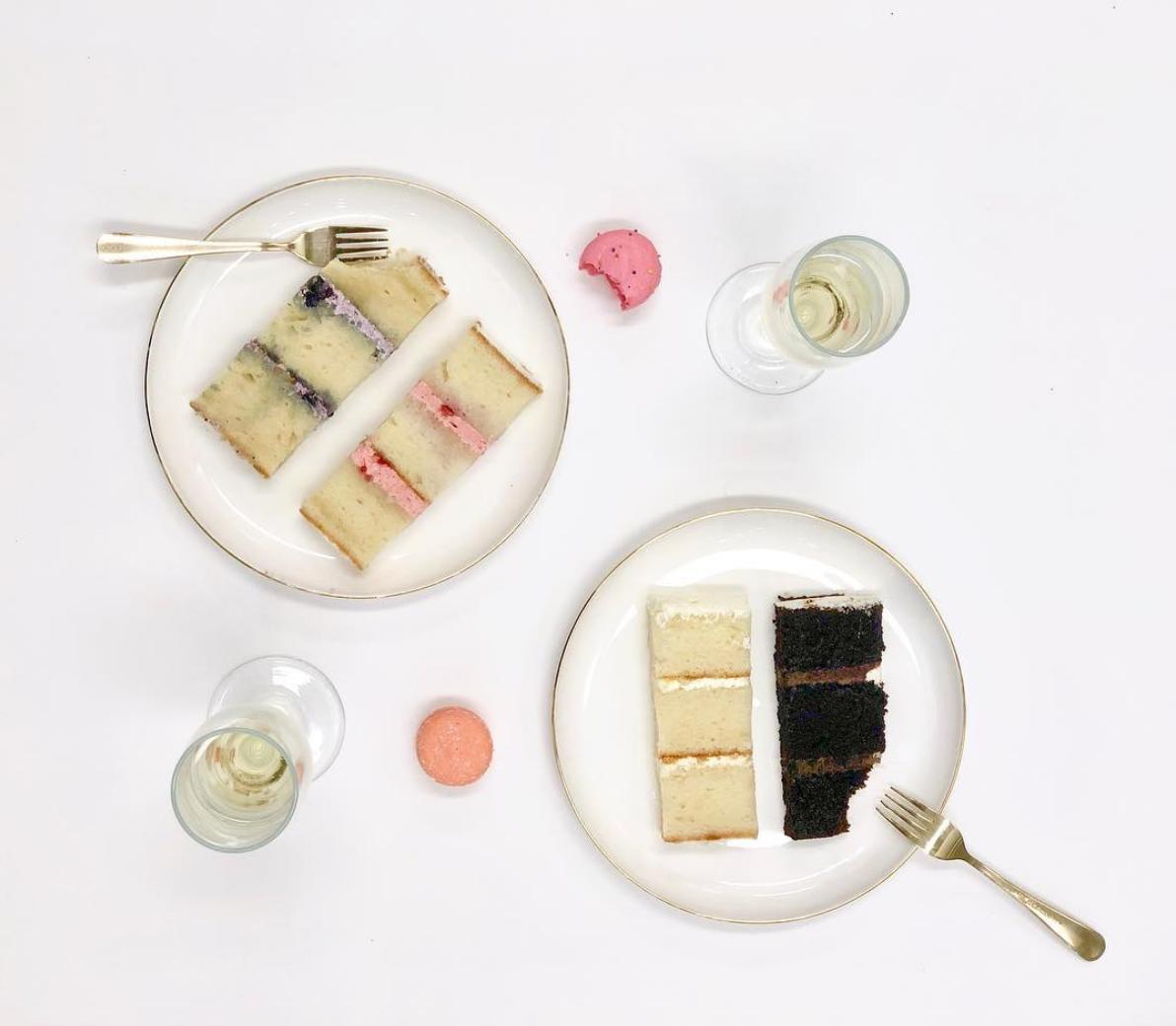 Come prepared
Arrive at your wedding cake tasting with plenty of ideas in tow. Pictures are a great way to give your baker a clear idea of your style but don't forget about taste either. Make a list of your favourite wedding cake flavours, icing styles and textures so that they know exactly what to whip up for you and your S.O.
Share your list of don'ts
Yes, you want your baker to know what you love, but they should also know what lies on the other end of that spectrum. Do you absolutely adore lemon but despise lime? Make them aware so that they don't present you with a citrus cake involving both. It's easy to sub ingredients for others, so don't be shy about sharing your tastes - they're probably used to picky eaters!
Listen to advice
Some couples know exactly what they want, and that's great, but don't ignore your baker's advice if they offer up suggestions. They may be able to make your cake even more amazing than you'd initially planned, and you don't want to miss out because of closed-mindedness. Ask for options when you do your tasting, even if they're variations on the same theme.
Book it at the right time
Your wedding cake tasting should be booked about six months before your big day. Why? So that you have time to hammer out surrounding details like venue, delivery time, set up and the like. It'll also give you enough time to book a follow-up appointment if you need to do a second round of tasting to get things just right.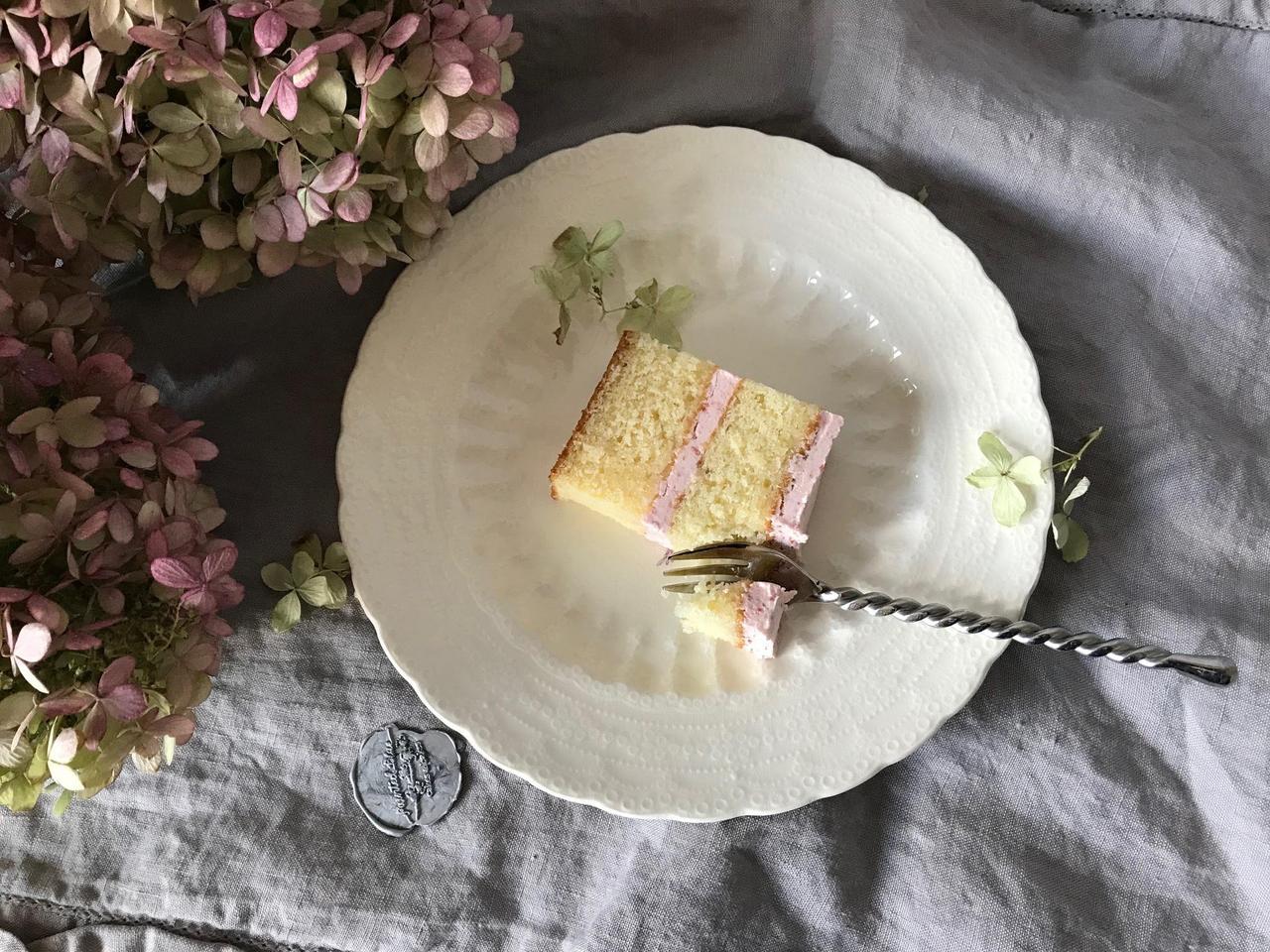 Eat before tasting
Almost everything tastes divine on an empty stomach, so have a snack before you start sampling. Don't forget to clean your palate and teeth post-meal, you don't want the lingering taste of a Big Mac to mess with your palate.
Stay hydrated
Remember to have a glass of water close by when you're sampling cakes. This will ensure that you have a fresh palate for each different slice and help keep you refreshed when tasting heavier flavours like chocolate ganache or peanut butter.
Prepare to be there for a while
Wedding cake tastings aren't speedy in and out jobs, they typically take around one or two hours. Your baker will be present to describe each flavour in detail and offer notes or substitutions. Bring along a pen and paper so that you make your own notes and then review everything before saying sayonara.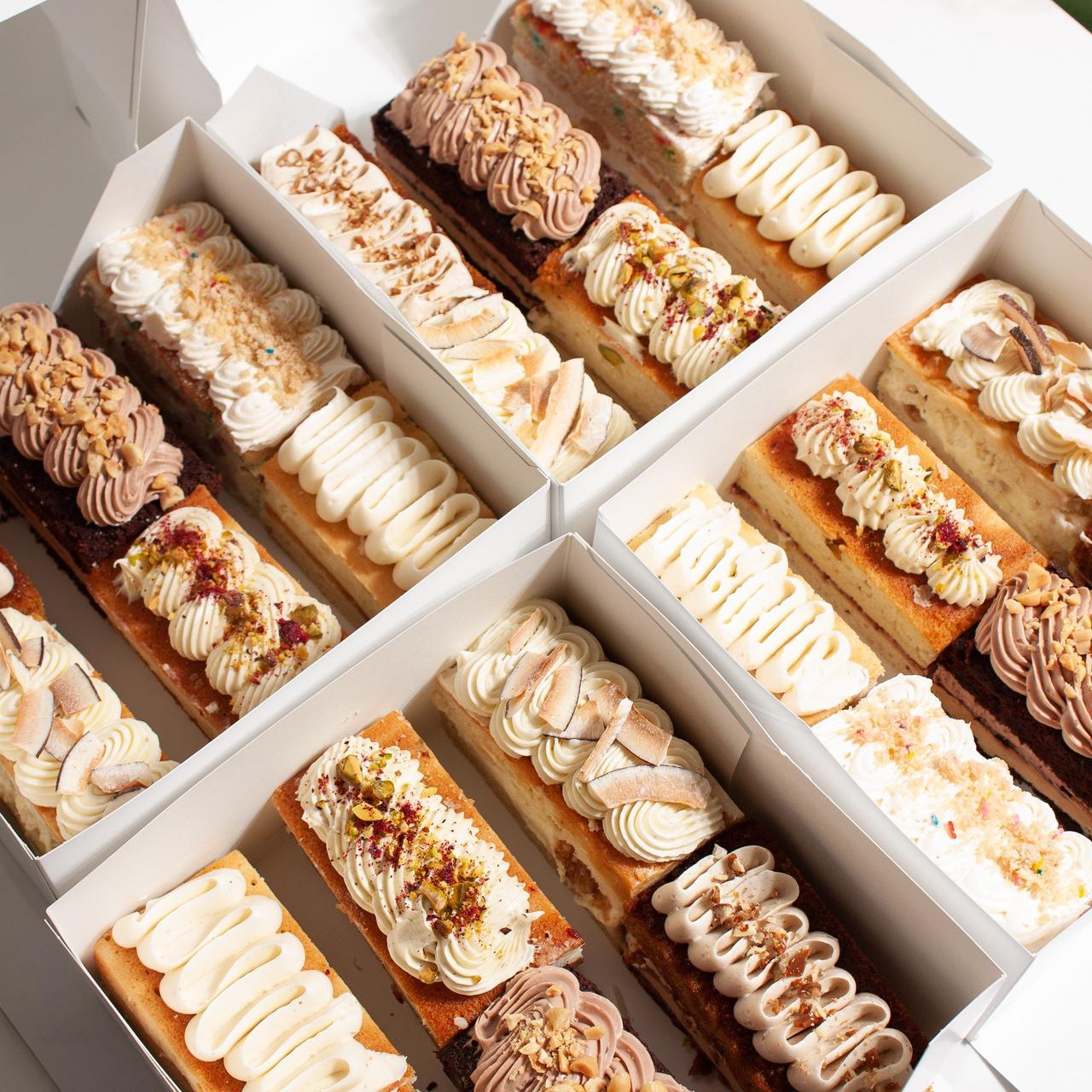 Focus on all the different elements
This is tough, especially if you like to consume your cake in heaping fork fulls, but try to slow down and take in all the flavours separately. You might find that even though you're not a fan of one particular type of icing, you love the flavour of the cake beneath it.
Keep in touch with your baker post-tasting
You'll want to keep checking in with your baker in the months leading up to your wedding, especially if you're making changes to the cakes you initially tried. Make sure you have their contact info and preferred method of contact before leaving your tasting.
Find wedding cake designers and specialized bakeries on WeddingWire »