7 Gorgeous Squamish Wedding Venues You Need to See
Is Squamish the destination for your big day? Here are a few of our favourite wedding venues in the area.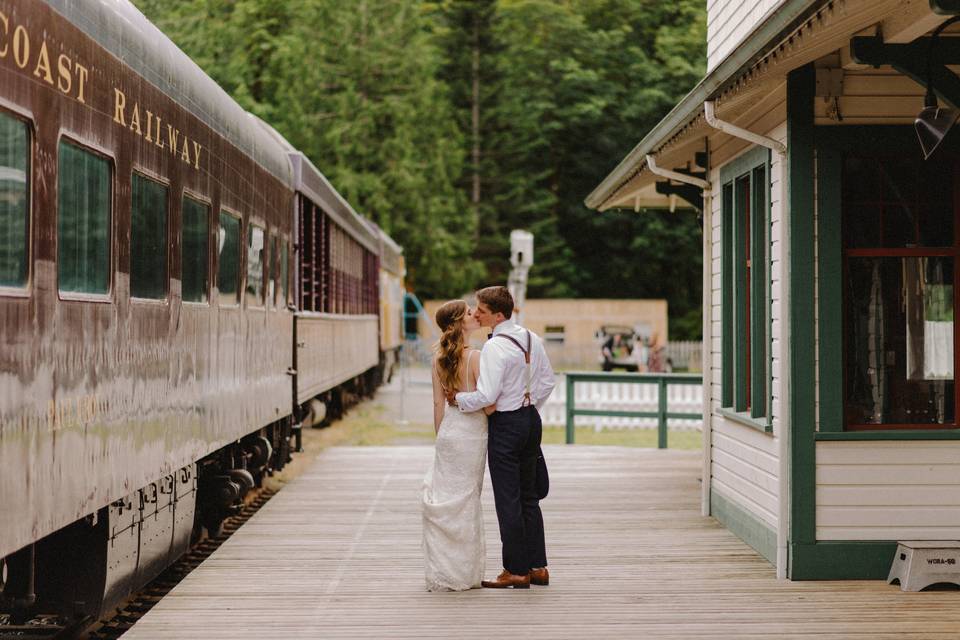 Wanna get out of the city for your wedding day? Head north of Vancouver to take advantage of one of these gorgeous Squamish wedding venues. All boast stellar views and are filled with natural beauty, so you really can't go wrong. From a golf course to a ranch to a roundhouse, these are some truly unique spots to tie the knot.
Here are a few gorgeous Squamish wedding venues you need to see.
CN Roundhouse & Conference Centre
CN Roundhouse & Conference Centre is the perfect Squamish wedding venue for a not-so traditional couple. It offers 200 square feet of industrial-chic space, massive 20-foot windows and killer mountain views. The roundhouse is also still home to vintage trains (great for wedding photos) and you'll get to party right beside them - pretty cool, huh?
Capacity: 1200 Guests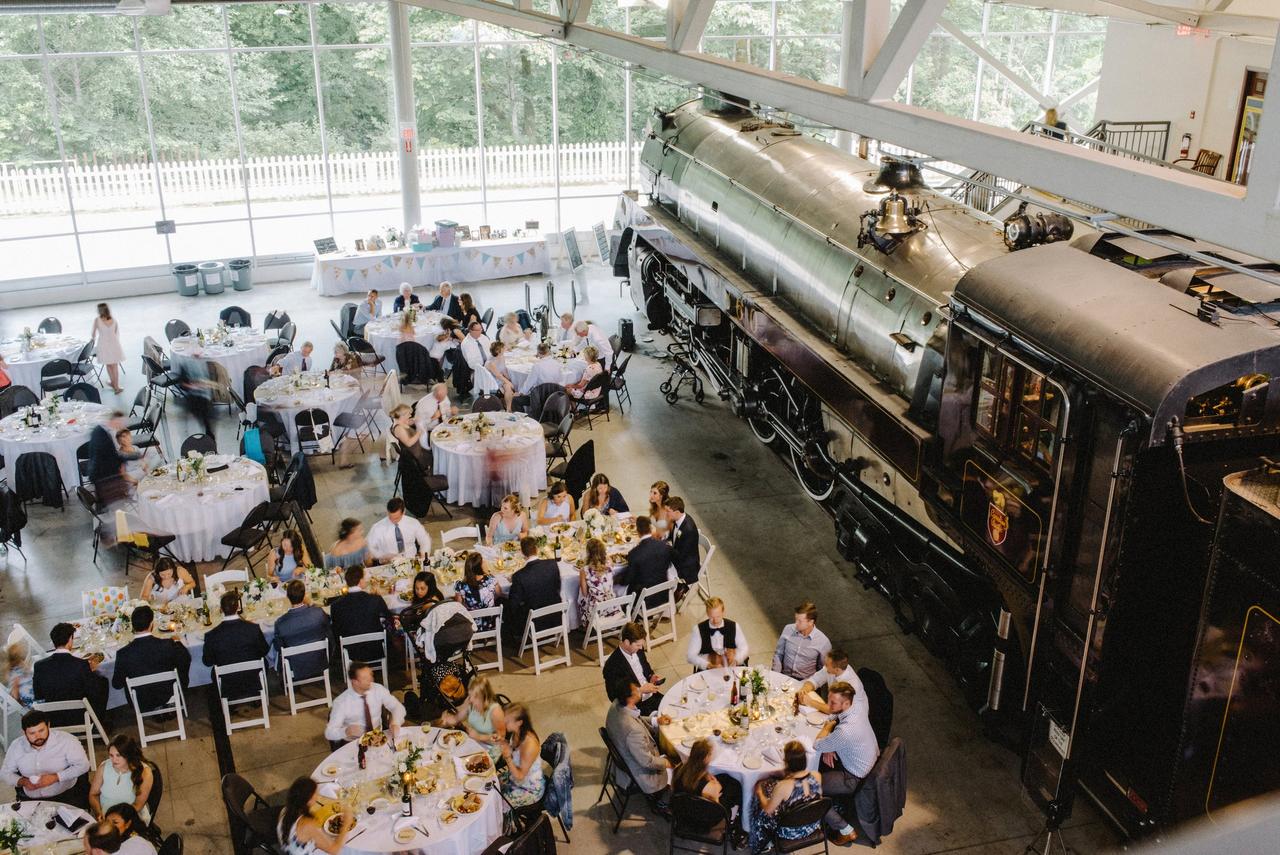 Squamish Valley Golf Club
Love the idea of hosting your celebration at a luxurious country club overlooking a green? Look no further than Squamish Valley Golf Club. Inside you'll find a transformable function space with minimal decor. It can easily be made over to suit your wedding theme, so all you need to do is supply the bells and whistles. Outdoors is the real gem, with mountain views, manicured lawns and brimming with gorgeous gardens (basically, everything that you could ever want in an open-air wedding venue).
Capacity: 250 Guests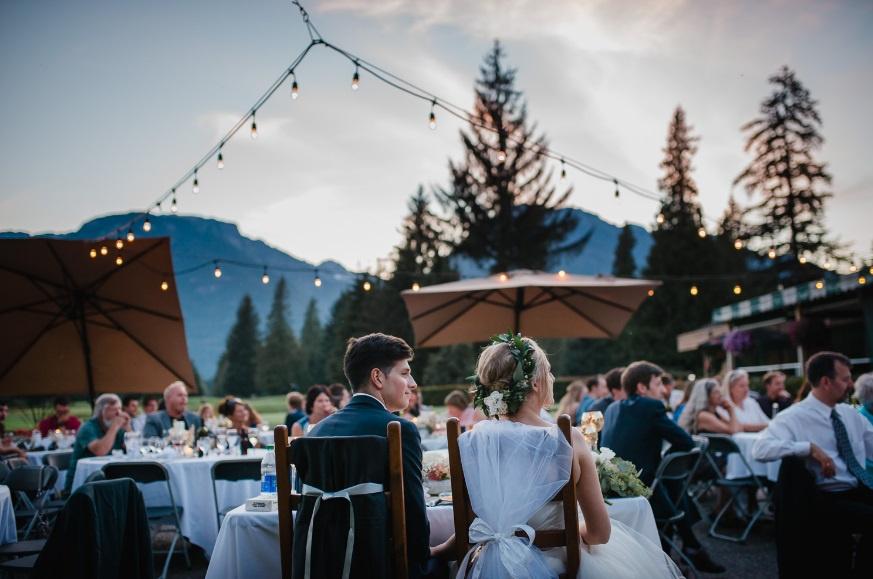 Eagle Valley Retreat
If you're looking for a Squamish wedding venue with some serious rustic-chic flair, Eagle Valley Retreat will be right up your alley. The main lodge is tucked away in a gorgeous, forested estate that covers seven acres of land. Of course, if you want to embrace the nice weather, you can host your ceremony and reception in the great outdoors. P.S. On your big day, you'll also get use of the private Coach House, where you and your new spouse can sneak away to when you need a bit of one-on-one time.
Capacity: 140 Guests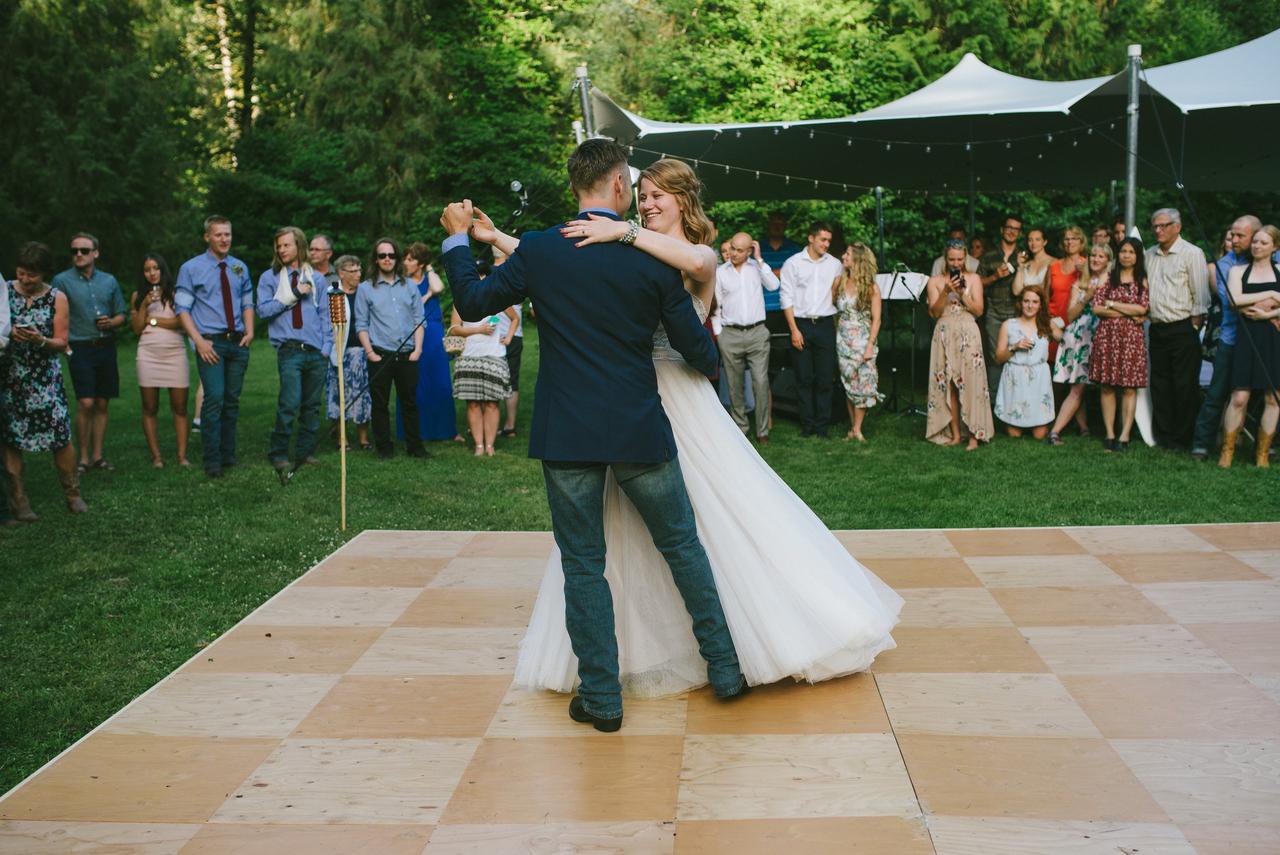 Sea to Sky Gondola
For those on the hunt for a Squamish wedding venue with breathtaking views, Sea to Sky Gondola is a must-see. It's located 885 metres above Howe Sounds and has two amazing options available for celebrations: the Summit Lodge (indoors) and the Spirit Trail Lookout (outdoors). The first boasts massive windows looking out onto the mountains and has a modern cabin feel (thanks to the Douglas Fir beams it's made of). The outdoor option is an expansive patio that's perfect for a wedding in the spring or summer. Both are gorgeous, so you can't go wrong.
Capacity: 120 Guests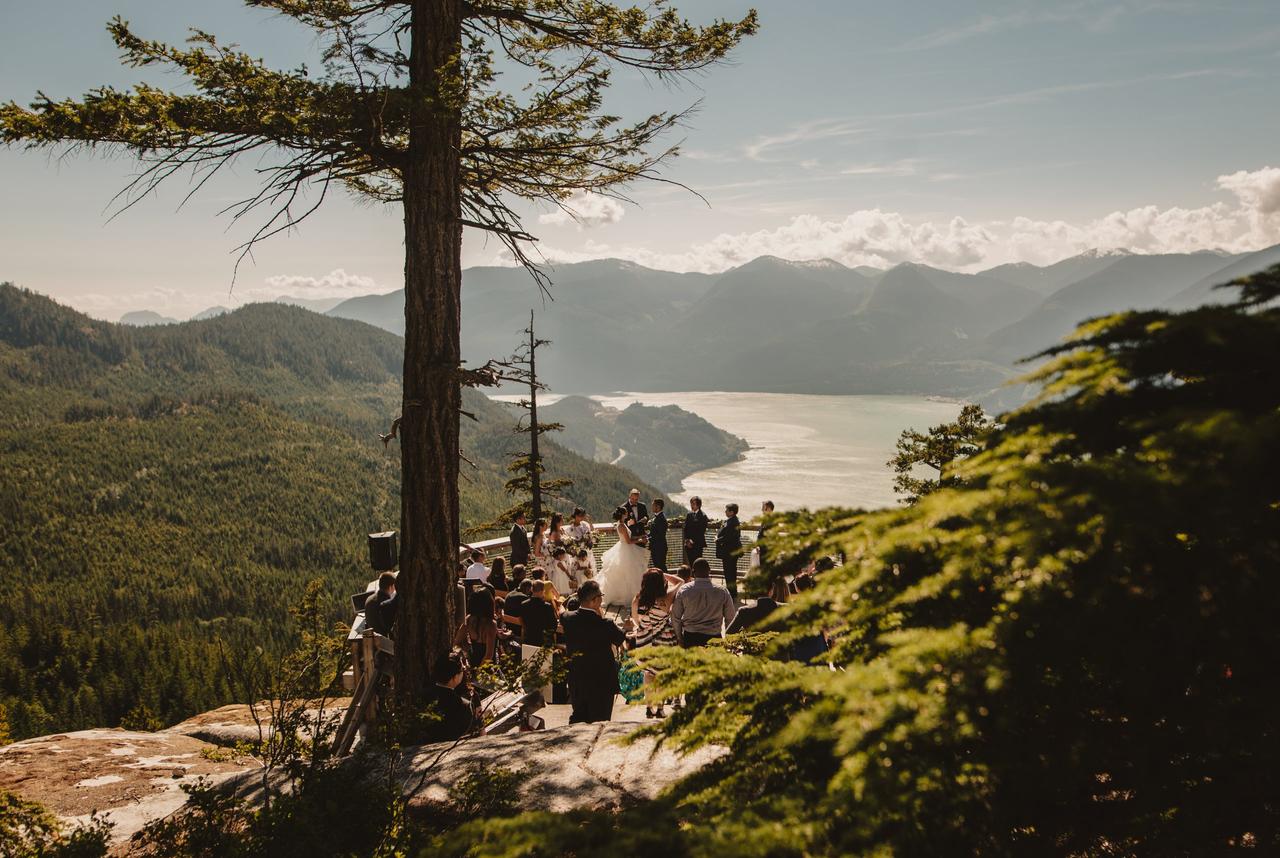 Executive Suites Garibaldi Springs Resort
If you're looking for the convenience of a hotel wedding venue in Squamish, then the Executive Suites Garibaldi Springs Resort should be on your scouting list. Nestled in a picturesque mountain valley, they can accommodate 15 to 60 guests in their banquet room and outdoor event space making it ideal for an intimate wedding. You and your guests can stay the night, too!
Capacity: 60 Guests
Sunwolf
Head 10 minutes north of Squamish and you'll find Sunwolf, a rustic resort in Brackendale that's totally worthy of your wedding day. It's a five-acre property that boasts mountain and forest views, making it the ideal spot for outdoor, rustic weddings. There are 10 cabins on the grounds with enough room for 54 guests, so you and some of your guests can even stay the night after your reception has wrapped.
Capacity: 200 Guests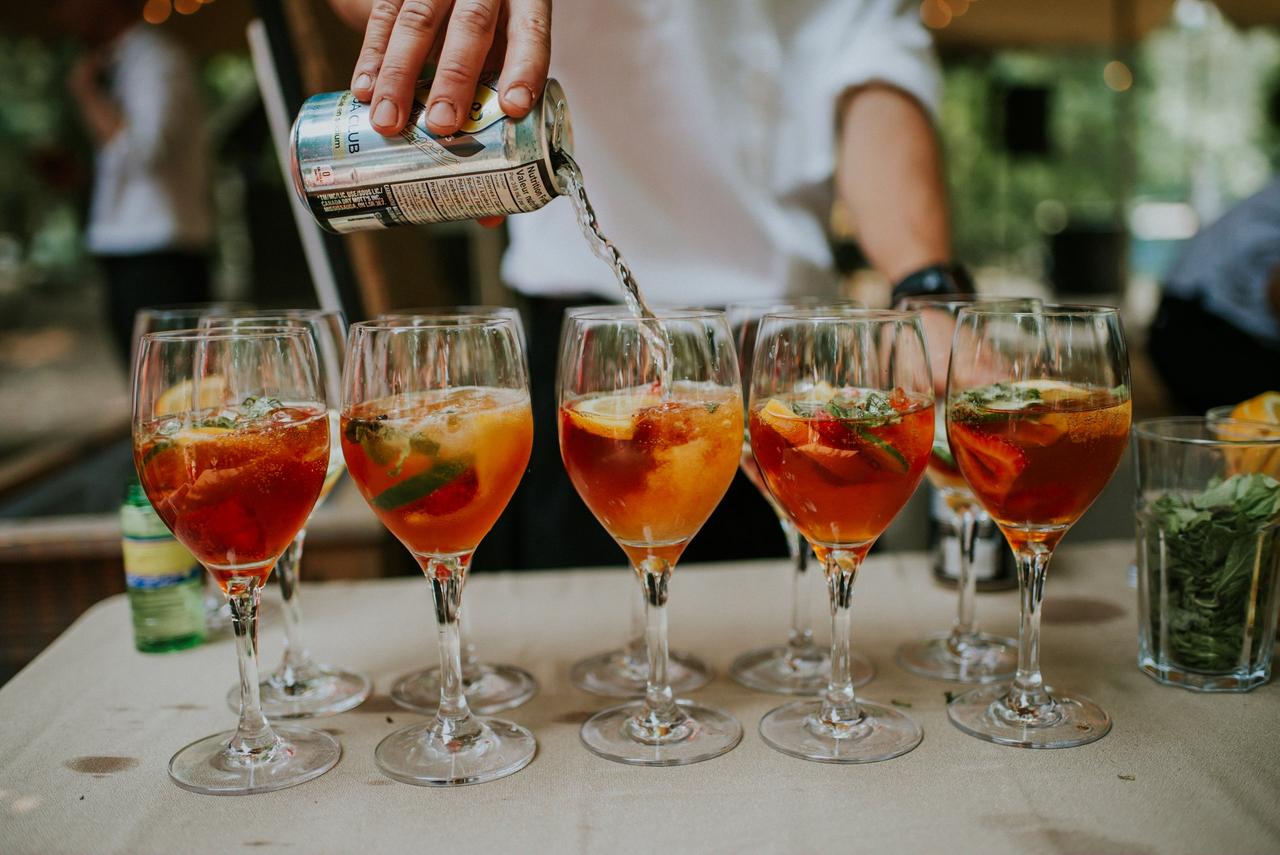 Cheekye Ranch
Rounding out our list is Cheekye Ranch, an outdoor Brackendale wedding venue that's great for summer events. Since your celebration will be outside, you can really choose your own adventure with decor (and who doesn't love that?). As for views, the property has amazing ones. You can see the Tantalus and Garibaldi mountain ranges and there are top-notch forest backdrops, too, so you're guaranteed some killer wedding photos. Bonus: if you want to stay the night, you and your guests can set up camp on the property or rent glamping yurts to take things up a notch – perfect for a festival wedding theme.
Capacity: 450 Guests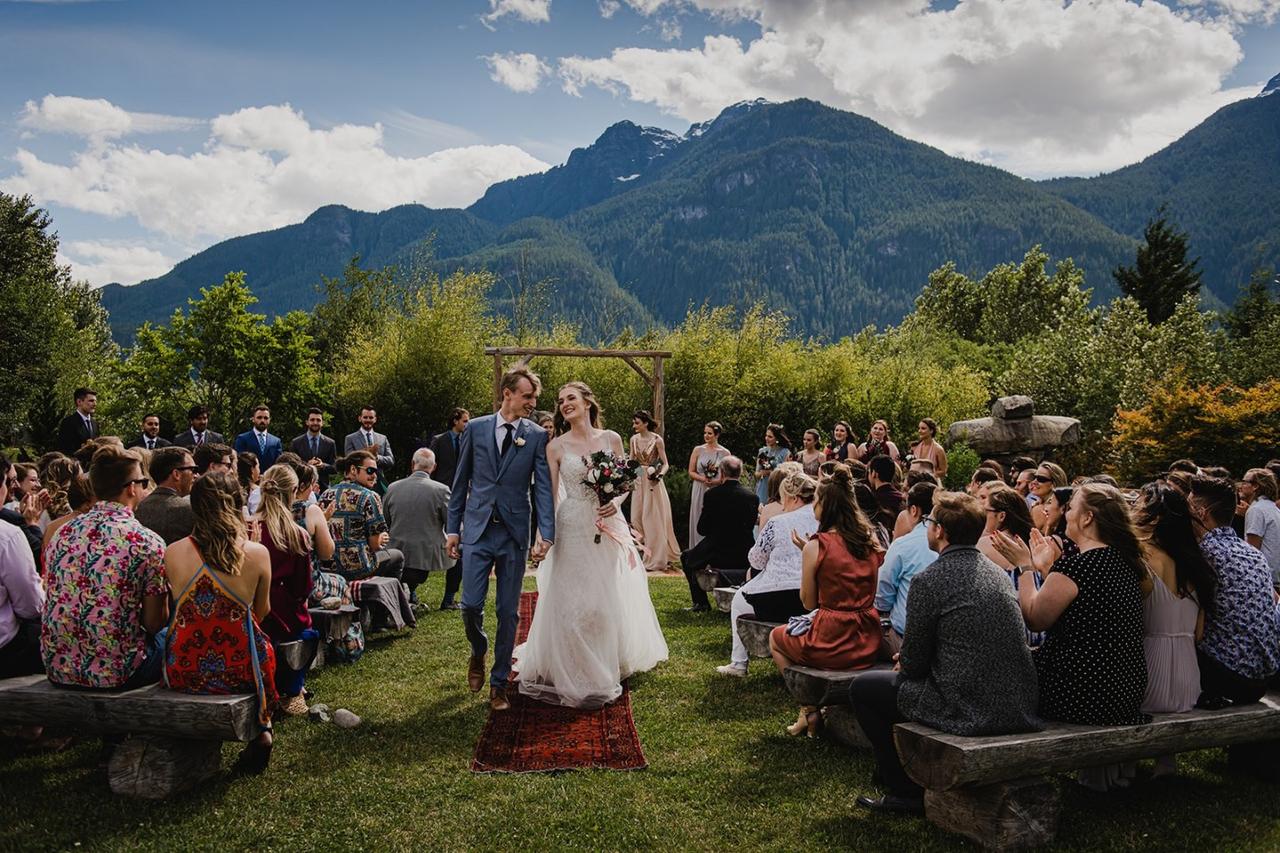 Find more British Columbia wedding venues on WeddingWire »