7 Gorgeous Newfoundland Wedding Venues You Need to See
Planning on tying the knot in Newfoundland? Here are a few dreamy wedding venues you need to check out.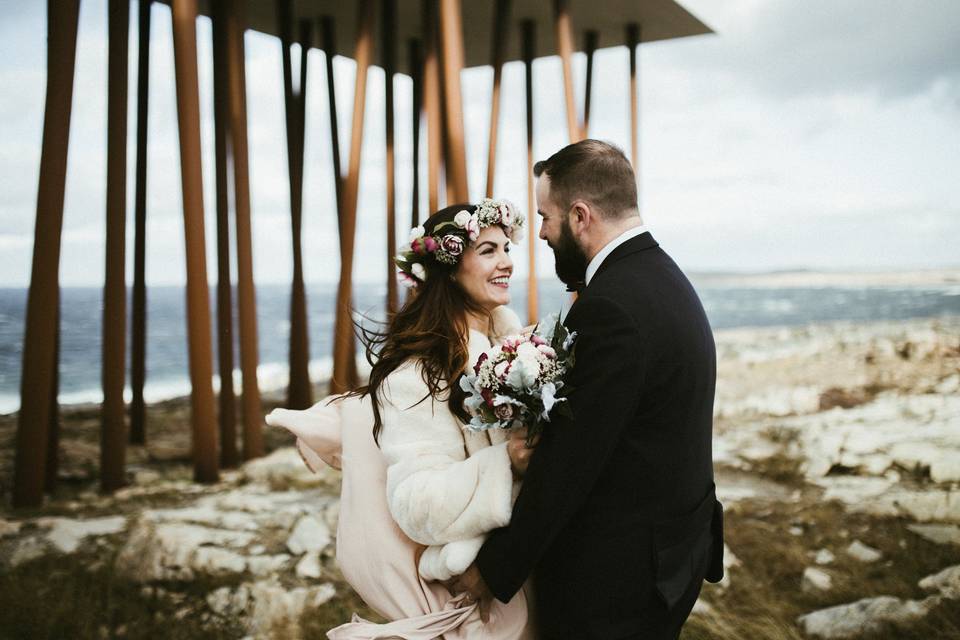 Heading east (like far east) for your big day? Well, you're going to need to track down a Newfoundland wedding venue that suits your style. Lucky for you, the province boasts everything from adorable inns to modern hotels to hip breweries, so you're bound to find a spot that matches up with your vision. We've rounded up a few of our absolute favourites to help point you in the right direction.
Here are some gorgeous Newfoundland wedding venues you need to see.
The Doctor's House Inn & Spa
The Doctor's House Inn & Spa is the perfect spot for a cozy, rustic-chic wedding. The Tudor-style mansion is nestled away in a 100-acre estate and boasts wood-heavy decor and blank canvas spaces that will make it easy for you to bring your wedding vision to life. Plus, thanks to its location (just a hop, skip and a jump away from Green's Harbour), you'll be treated to both waterfront and forest views on your big day.
Capacity: 170 guests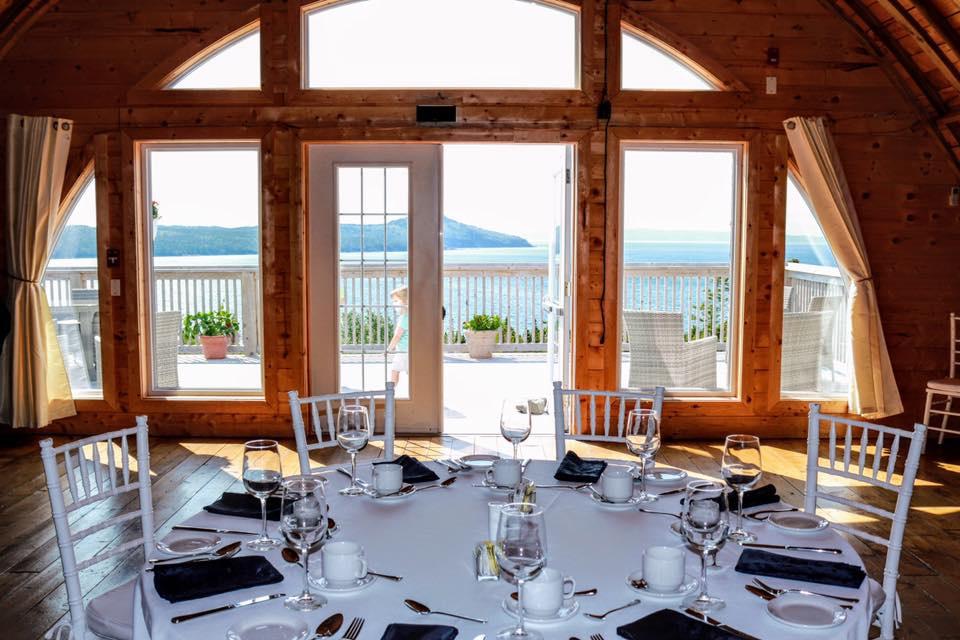 Fogo Island Inn
Fogo Island Inn is definitely one of the most stunning wedding venues in Newfoundland. It's located on the easternmost edge of the island, in Joe Batt's Arm, and offers one-of-a-kind oceanfront views. The building itself is ultra-modern, with high ceilings, floor-to-ceiling windows, minimalist design and enough room for you and 70 of your nearest and dearest. Its rocky shores and gorgeous style offer endless options for ceremonies, receptions and wedding photos, so you'll have no trouble putting together an epic event.
Capacity: 70 guests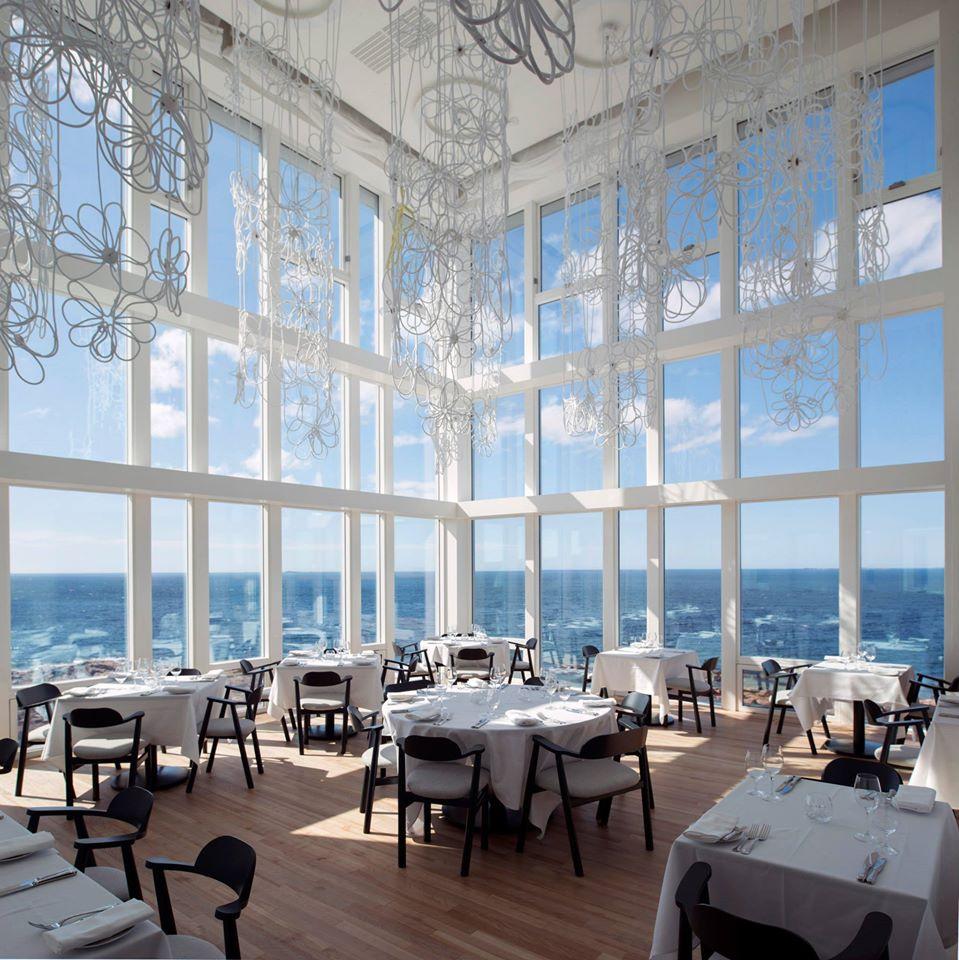 Sheraton Hotel Newfoundland
If a hotel wedding is in the cards for you, this might just be the Newfoundland wedding venue for you. The Sheraton Hotel has everything you could need and more: gorgeous function spaces (there are 19!), beautiful accommodations and a top-notch restaurant where you can host your pre- and post-wedding events. If you're looking for something a bit off the beaten trail for your ceremony, we suggest checking out the indoor garden - it's full of lush greenery and exotic plants and will definitely have your guests oohing and ahhing.
Capacity: 600 guests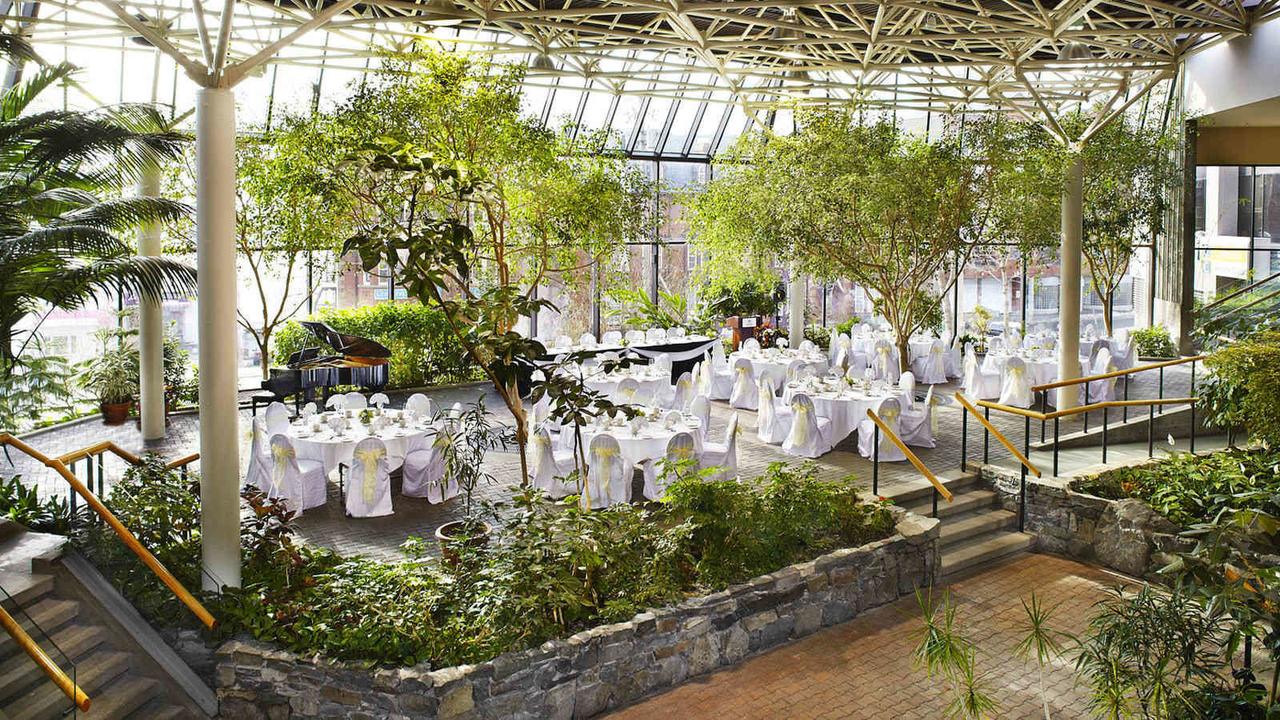 The Rocket Room
On the hunt for a Newfoundland wedding venue with some industrial-chic flair? The Rocket Room is worth looking into. The space flaunts exposed brick walls, wood beam work and metal and concrete accents. It's also a blank canvas when it comes to furnishings, so you can really make it over to suit your vision. If you love the look of modern loft celebrations, this could be your dream event space.
Capacity: 130 guests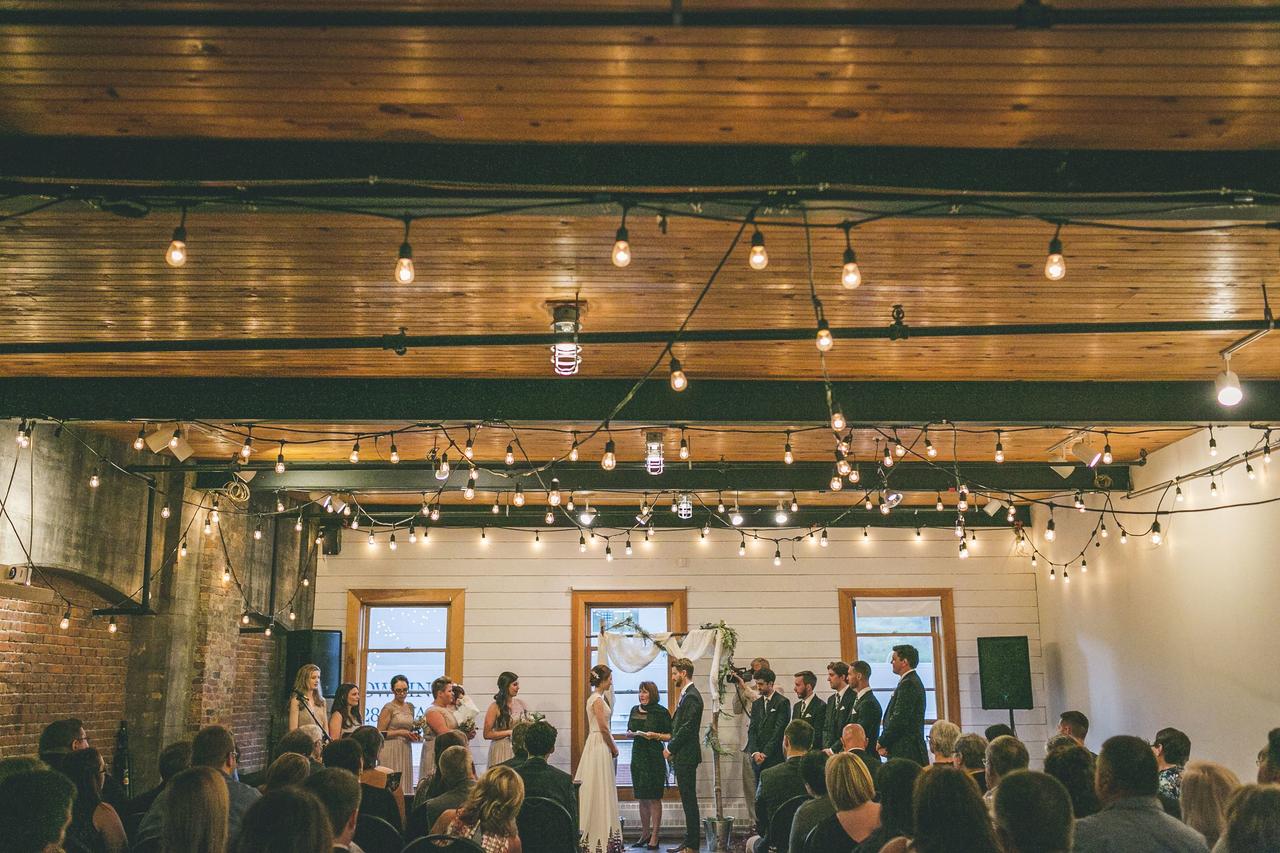 The Johnson Geo Centre
If you want to give your wedding a touch of nerdiness, you'll want to check out the Johnson Geo Centre. It's first and foremost a science museum, but doubles as a killer wedding venue. Its reception hall includes a dance floor and stage and is decked out with planetary decor. It also has an adjoining outdoor area that you can make use of for your ceremony or drinks reception if the weather is nice.
Capacity: 350 guests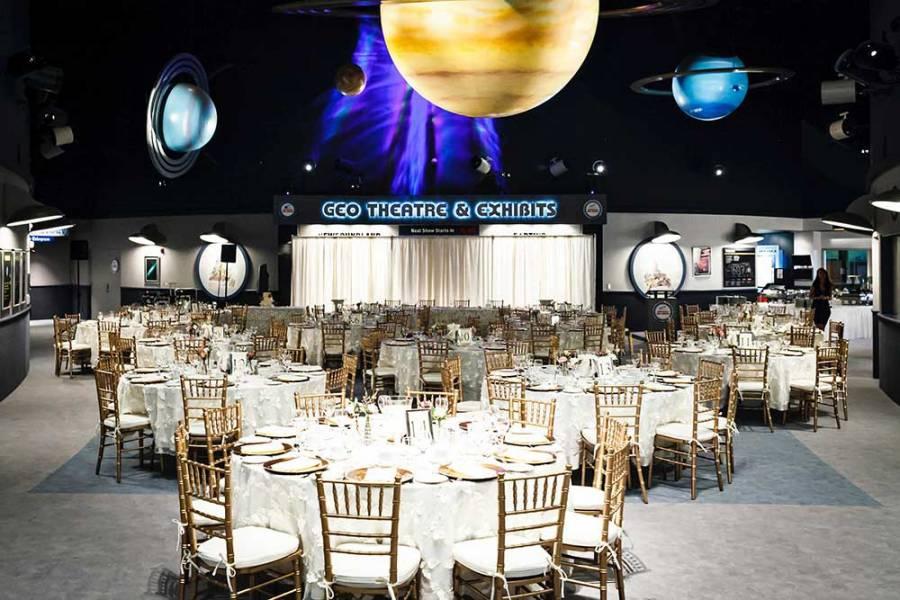 Manuels River
Manuels River is the ideal Newfoundland wedding venue for couples who want to make Mother Nature their guest of honour. The modern building boasts stunning river and treetop views and is surrounded by flora and fauna, meaning you'll have great backdrops for your event and wedding photos. On your big day, you can celebrate in the great outdoors or, if you're more partial to an indoor wedding, make use of its expansive function space. Its reception hall is a blank canvas, so you can really tailor it to fit your wedding theme.
Capacity: 225 guests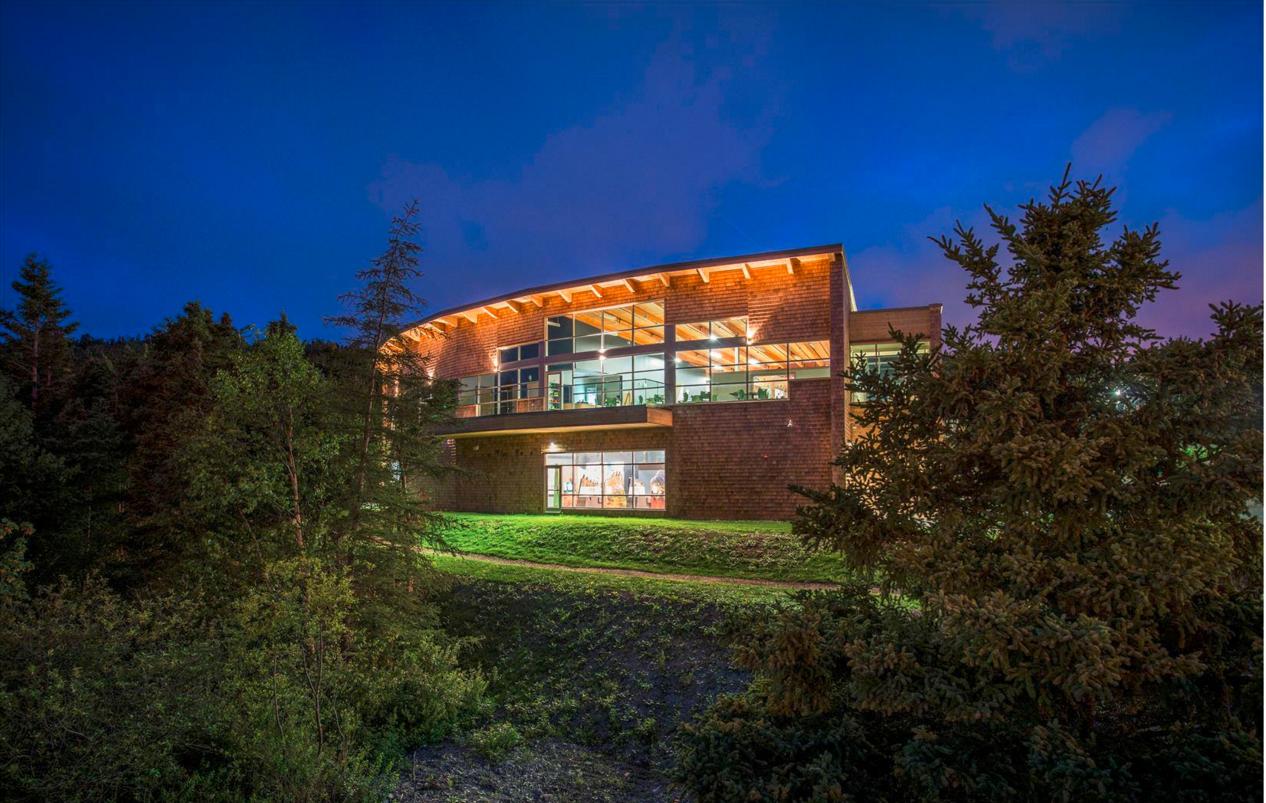 Marble Mountain Resort
Marble Mountain Resort has a cozy, lodge vibe - perfect for couples who want their wedding to feel like a cottage retreat. Its spacious function room is equipped with wood-heavy decor and furnishings, a stone fireplace and massive windows that look out to the slopes. Bonus: because it's a resort, there are several rooms where you and your guests can stay the night (meaning you won't have to book extra transportation and hunt down accommodations for everyone).
Capacity: 350 guests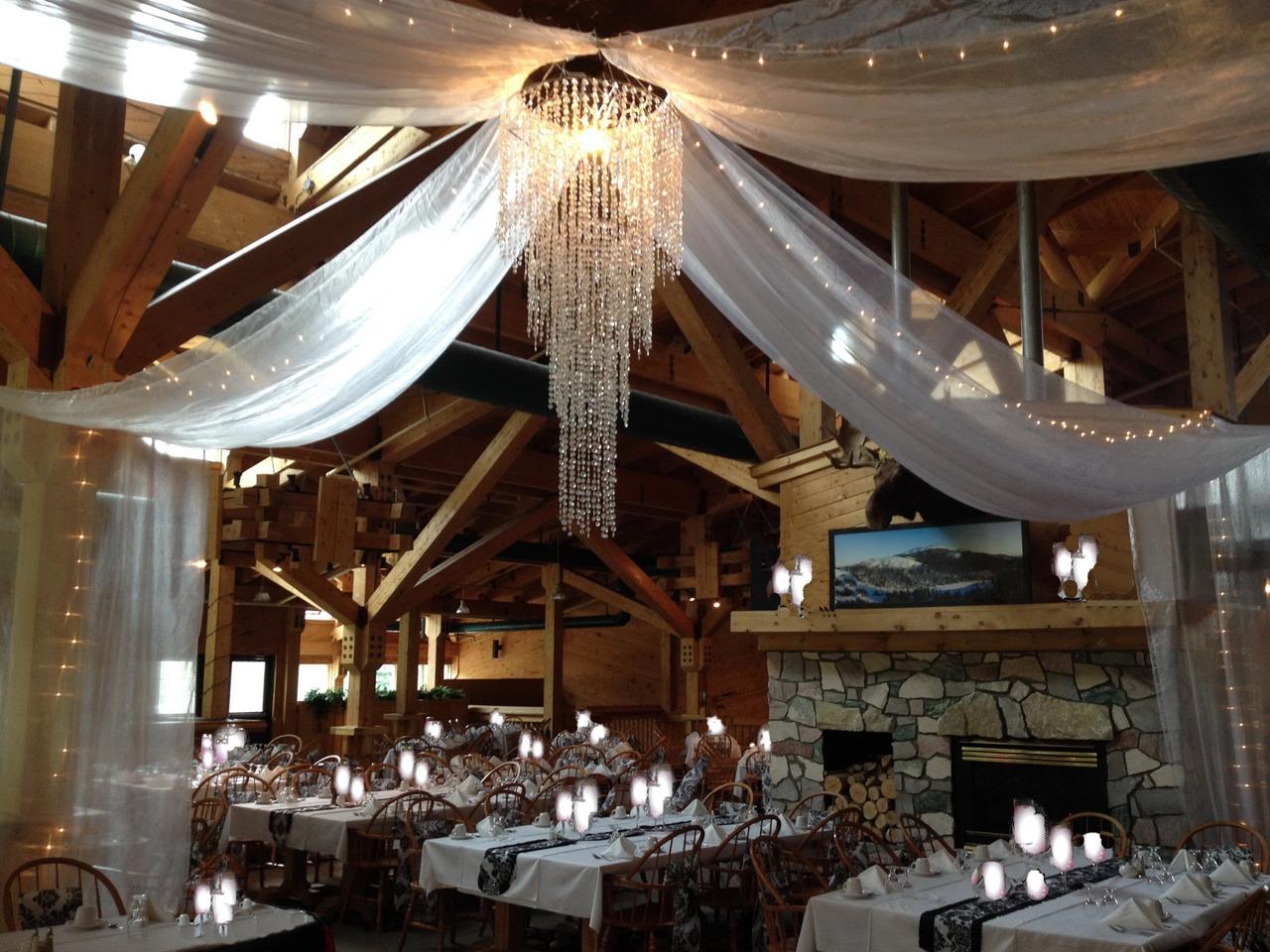 Find more Newfoundland wedding venues on WeddingWire »