6 Gorgeous Kelowna Wedding Venues for Wine Lovers
Dream of getting married at a winery wedding venue in Kelowna? We've rounded up a few of our favourites in the area.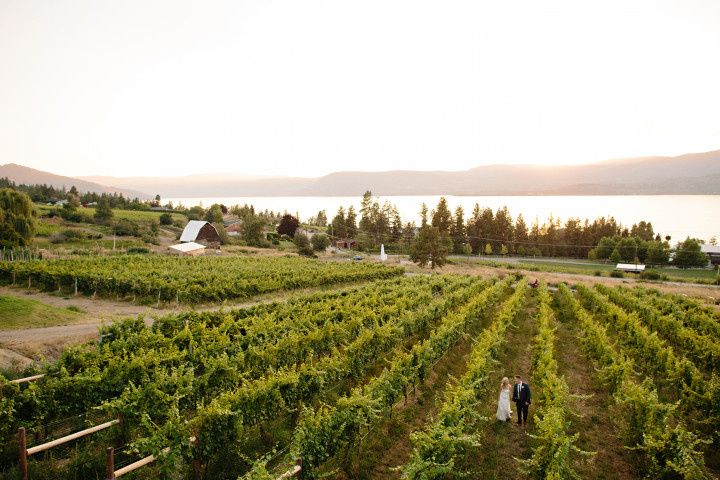 Kelowna wedding venues are some of the most beloved in BC - and for good reason. It's home in the Okanagan Valley is pretty picturesque, offering views of Okanagan Lake, provincial parks, pine forests, mountains and more. Its winery wedding venues will help you take advantage of all those beautiful sights, give you a beautiful place to host your celebration and give your big day that wow-factor it needs to make it even more memorable.
Here are a few gorgeous Kelowna wedding venues for wine lovers.
Summerhill Pyramid Winery (4870 Chute Lake Road)
Summerhill Pyramid Winery is an absolutely gorgeous Kelowna wedding venue with both indoor and outdoor options for your celebration. It can accommodate up to 200 inside and up to 500 outside, so you can definitely host a larger group of friends and family members (if that's your dream). The style is rustic-meets-industrial, making it perfect for all types of themes. Bonus: the lawn has both helicopter and limo access, if you really want to make a dramatic entrance or exit.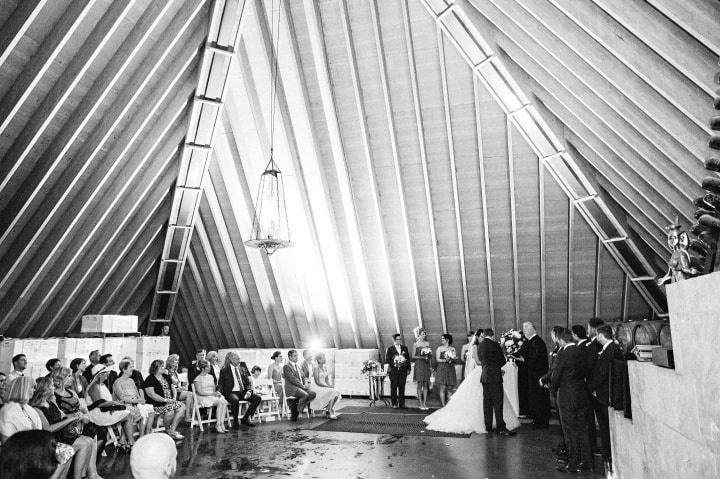 50th Parallel Estate Winery (17101 Terrace View Road)
50th Parallel Estate Winery spans across 61 acres of beauty farmland and is just a hop, skip and a jump away from Lake Okanagan. It has a number of unique spaces that can host events with up to 350 guests. Whether you're looking for an outdoor space with waterfront views or an indoor industrial-chic wedding venue, there's something here for you.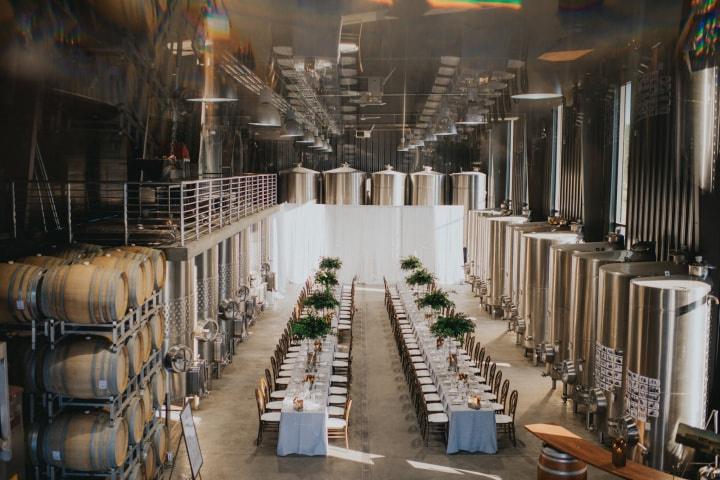 The Vibrant Vine (3240 Pooley Road)
If you're planning a micro wedding with a guest list of up to 50 people, The Vibrant Vine offers the Lakeview Room and an outdoor terrace for your celebration. The team here can handle a full bar service and all your event rentals, leaving you with the flexibility to source your own catering.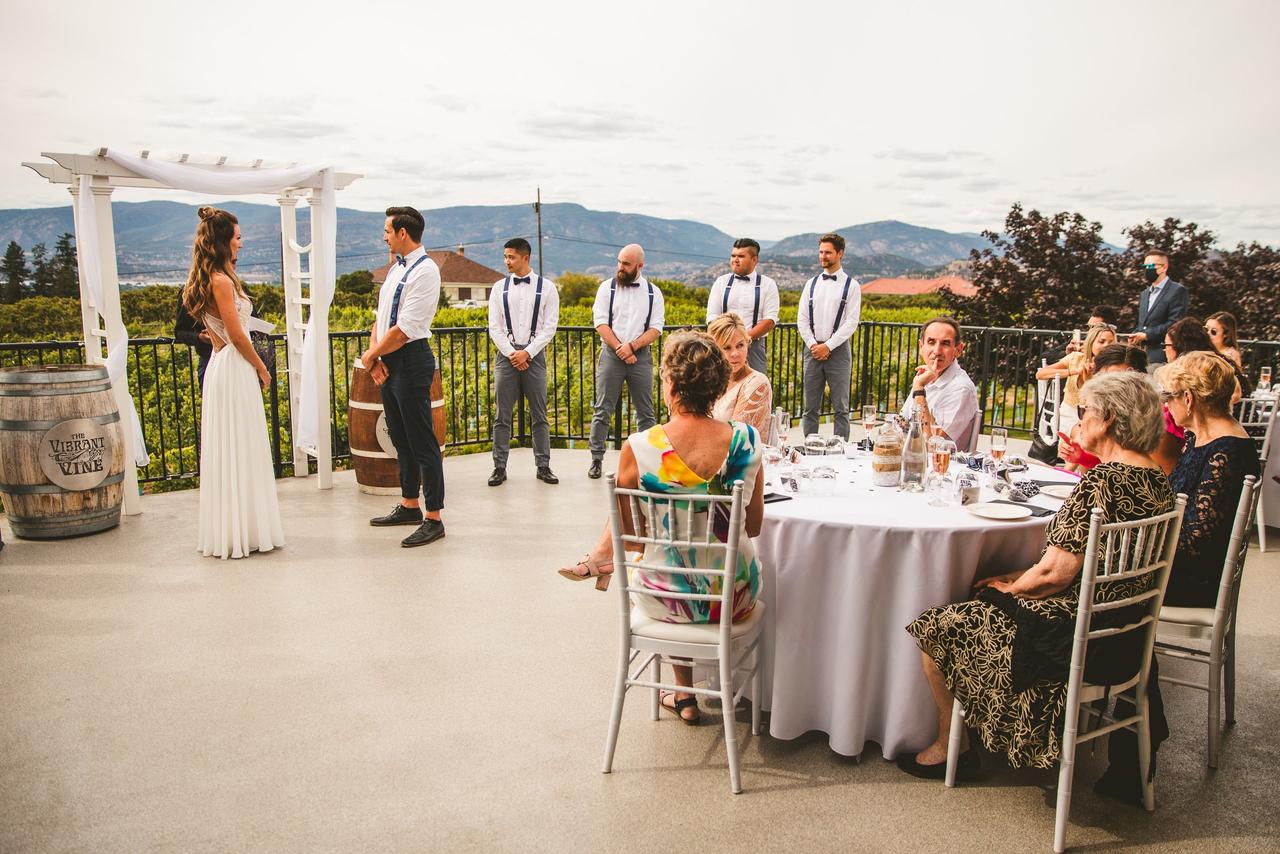 Ricco Bambino (1630 Pandosy Street)
For those looking for a trendy, modern downtown Kelowna wedding venue, Ricco Bambino may just be the one. Its Instagram aesthetic is on point, its bubbly is delicious and its space is downright dreamy. Book a full buyout and you and your guests will get to enjoy its pink, tropical-inspired space until you're ready to take off to your after party. Keep in mind its capacity is 77, so you'll want to keep your wedding guest list short.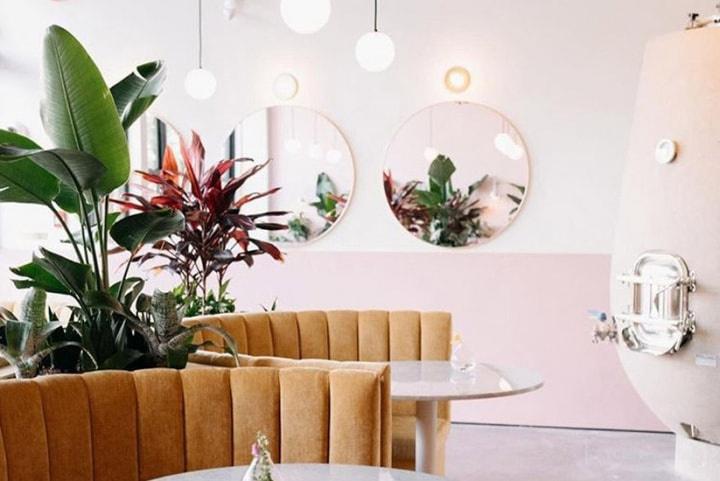 Off the Grid Organic Winery (3623 Glencoe Road)
Head to West Kelowna and you'll find Off the Grid Organic Winery. It has killer views of Okanagan Lake, 10,000 square-foot gardens and expansive lawns - making it perfect for outdoor weddings. To sweeten the deal, you and your guests will be treated to a wine tasting on site, so you probably won't have to spend tons of extra money to stock your wedding bar.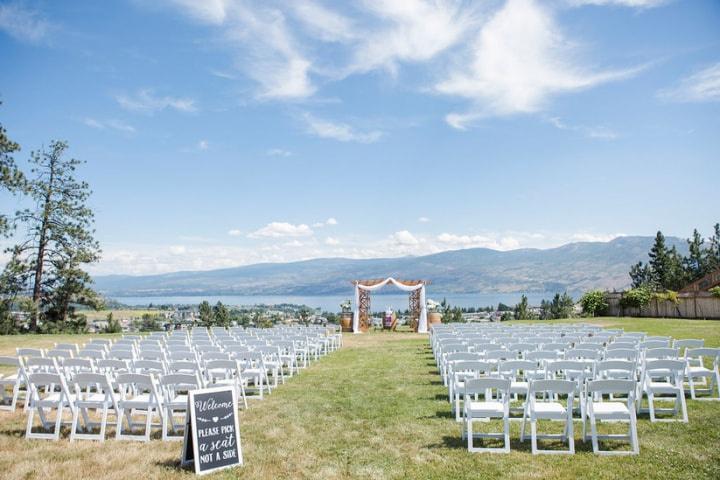 Oak Estate Winery (20818 McDougald Road, Summerland)
Take a 30-minute drive south to Summerland and you'll discover Oak Estate Winery located on five scenic acres, featuring unforgettable views of Okanagan Lake, the stunning vineyard and mountains. They offer a variety of indoor and outdoor spaces including a modern mansion, wedding tent, cliffside lawn and even beach access. The team here will help you plan an extraordinary event for 2 to 200 guests.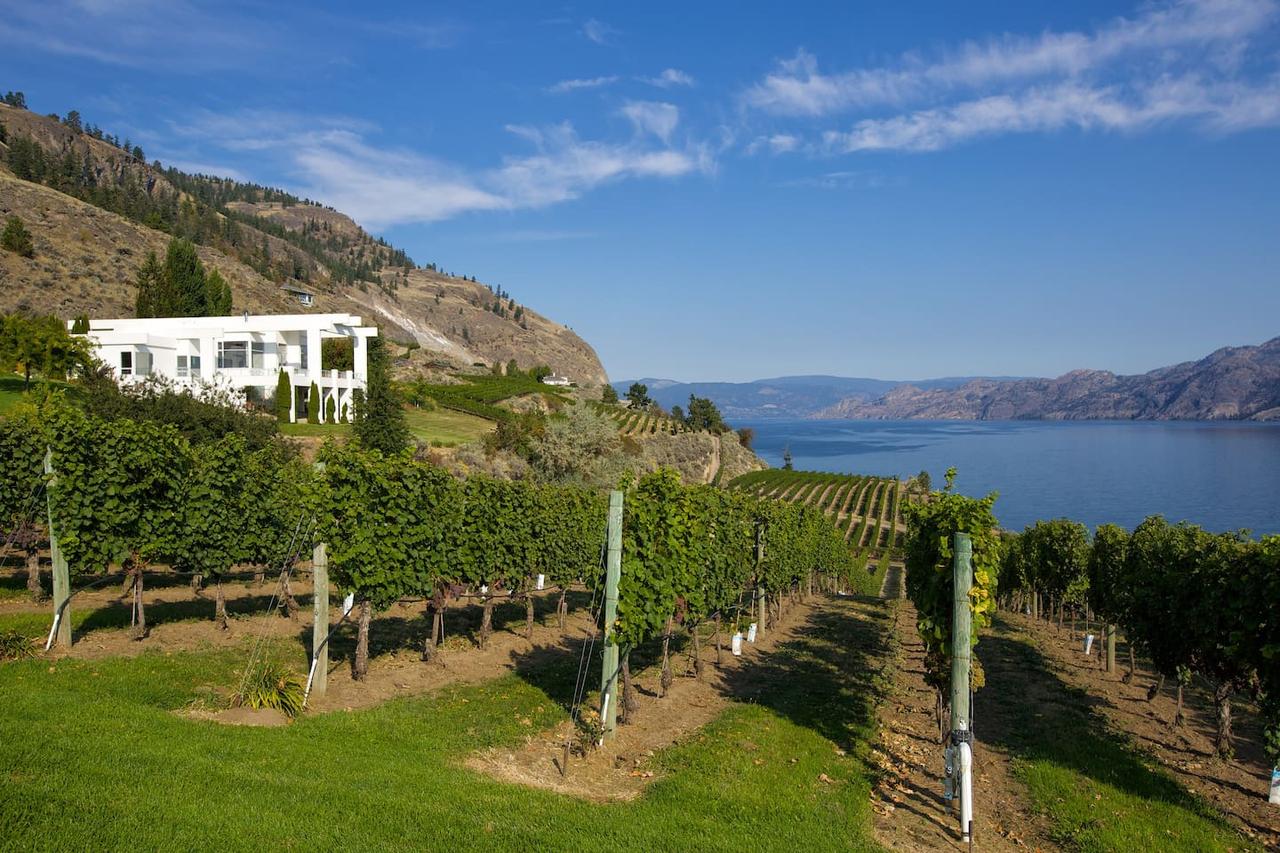 Find more Kelowna wedding venues on WeddingWire »