5 Tofino Wedding Venues That'll Make You Want to Get Married on Vancouver Island
Planning on tying the knot in Tofino? Here are some of the amazing wedding venues the area has to offer.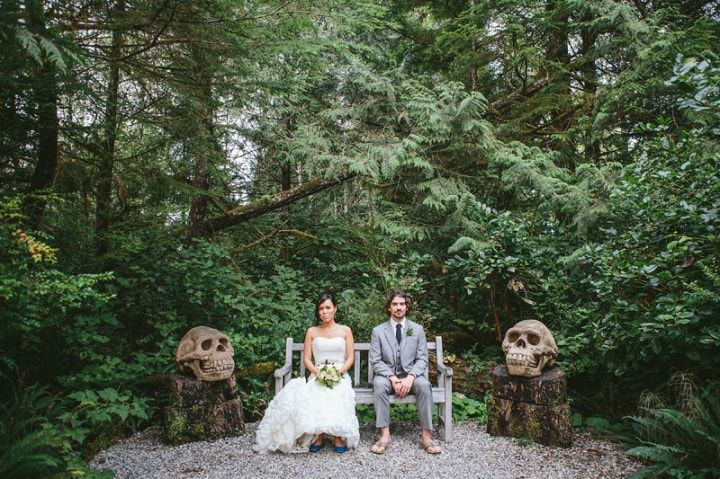 Tofino is more than just a surfer's paradise - it's an awesome wedding destination, too. We've compiled a few of our favourite Tofino wedding venues to help you find the perfect spot for you. P.S. most of the spots on this list are resorts or hotels, so you and your guests won't have to hunt for Airbnbs or other accommodations nearby (score!).
Here are a few Tofino wedding venues that'll make you want to get married on the Island.
The Wickaninnish Inn (500 Osprey Lane)
The Wickaninnish Inn has something for everyone. It sits right on the edge of a forest on Chesterman Beach, so it has amazing views of the trees as well as the sand and surf. You can say your "I dos" by the water's edge, or, if you'd prefer a woodland wedding vibe, you can get married under a canopy of sky-high cedars and spruces behind the building. Once your ceremony has wrapped head inside to the hotel's banquet room or restaurant for your reception. It can accommodate groups of up to 60 guests, making it best suited for intimate weddings.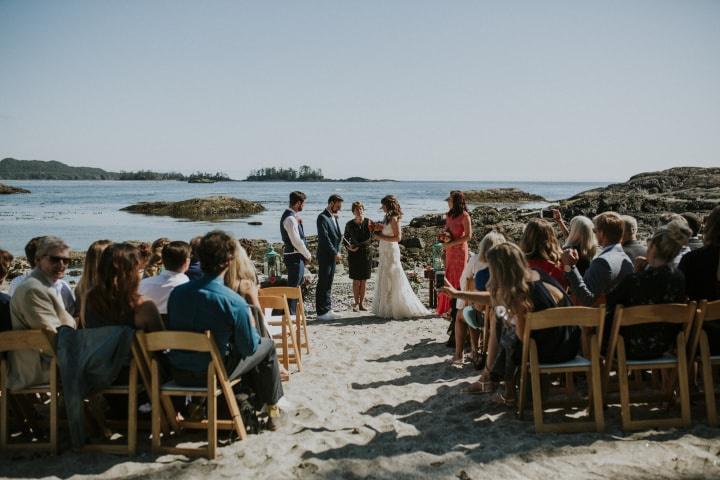 Tofino Botanical Gardens (1084 Pacific Rim Highway)
If you're planning a garden-themed, flower-filled celebration, this is the Tofino wedding venue for you. It boasts winding pathways, art installations and, of course, plenty of flora and fauna. You can tie the knot in the great outdoors or, if you'd prefer an indoor venue, make use of Darwin's Café. It can fit up to 80 guests, so don't go too overboard with your invites.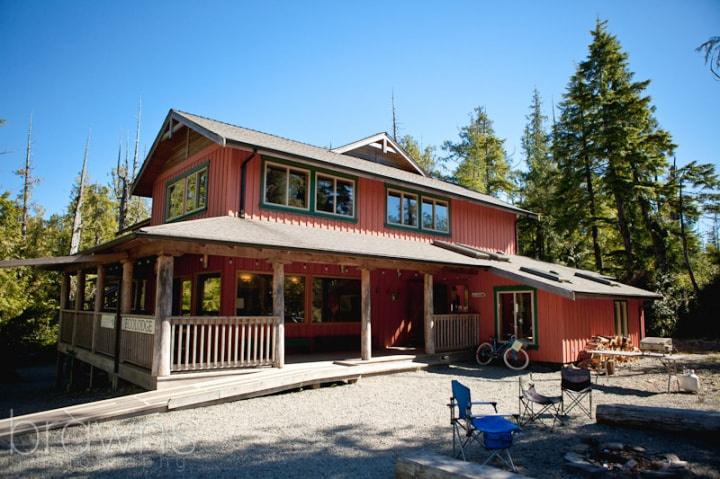 Long Beach Lodge Resort (1441 Pacific Rim Highway)
Like The Wickaninnish Inn, Long Beach Lodge Resort is a Tofino wedding venue with a bevy of event space styles to choose from. You can head into the woods to say your vows, exchange rings while looking out onto the water or go with the hotel's rustic-chic banquet hall for your celebration (you really can't go wrong with any of these options). Its event capacity is 50 people, so you'll want to keep your guest list short.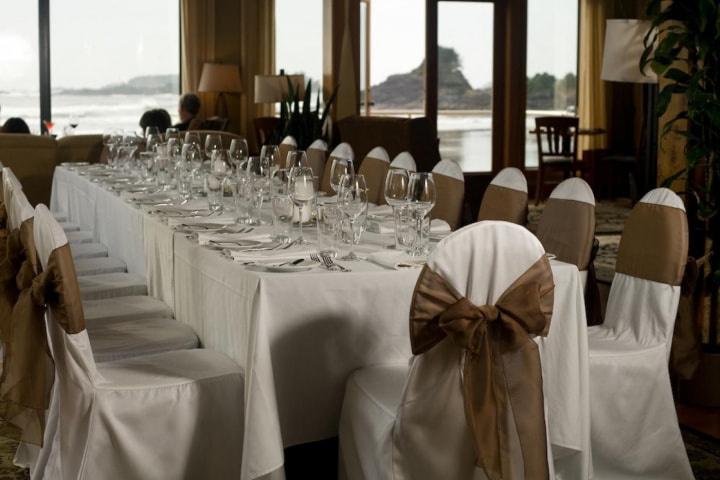 Pacific Sands Beach Resort (1421 Pacific Rim Highway)
This beachside resort is one of the most romantic Tofino wedding venue, making it a great option for your wedding. It sits right on the edge of Cox Bay Beach, so you and your guests will get amazing, scenic views of the water whether you're inside or outdoors. It has both full wedding and elopement packages available, so you can have a full blown event or tie the knot with just your sweetheart without too much fuss. It can accommodate groups of up to 25 guests, meaning you'll want to stick to inviting only your nearest and dearest.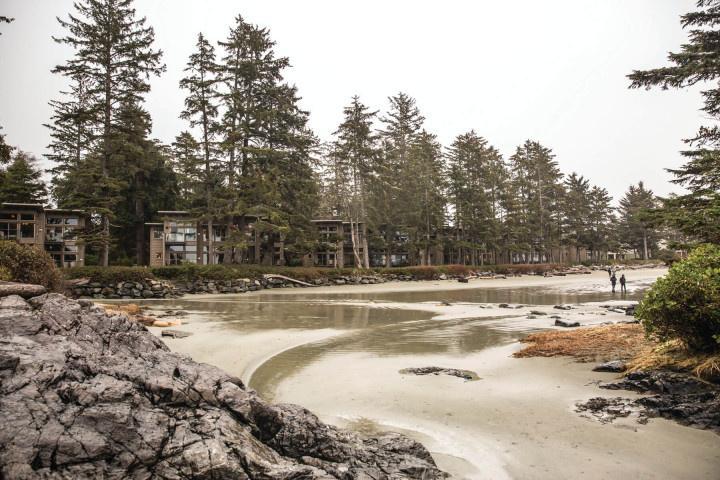 Middle Beach Lodge (400 Mackenzie Beach Road)
Middle Beach Lodge is a rustic oasis just outside of Tofino. It sits on the water's edge and is surrounded by trees and water, giving you the ultimate nature-lovers experience. For your ceremony you have three venue options: the beach, out by its massive river rock fireplace or on a private cliff overlooking the ocean (all sounds pretty great, huh?). The venue's capacity is 60 guests, making it perfect for a small wedding or an elopement.
Find more Tofino wedding venues and vendors on WeddingWire »