6 Beautiful Boat Wedding Venues in Vancouver
Ever dream of tying the knot on the water? If you answered yes, you need to check out these boat wedding venues in Vancouver.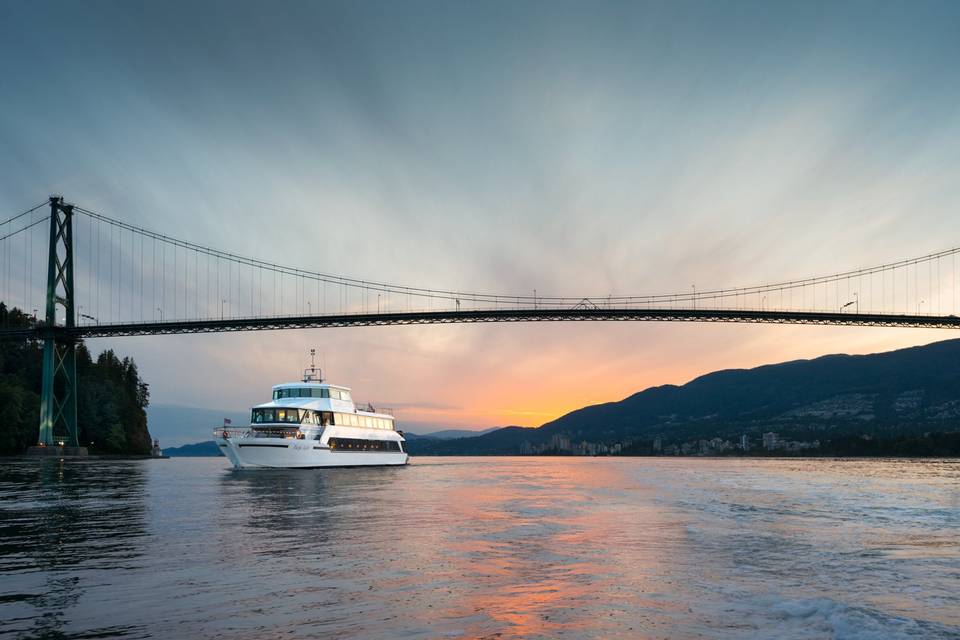 Ready to start looking at wedding venues? Vancouver has a ton of beautiful hotels, restaurants, galleries, gardens, and lofts to choose from, but it also has its fair share of unconventional wedding destinations. Some of the most interesting? Boats. That's right - you may have considered tying the knot by the water, but have you ever considered tying the knot on the water? Take your nautical wedding theme to the next level by saying goodbye to the coast and hopping aboard a ship. We've rounded up some of the best boat wedding venues in Vancouver to help you choose the perfect place to say your 'I dos' and celebrate.
Here are a few beautiful boat wedding venues in Vancouver.
Accent Cruises
Accent Cruises has five yachts, all of which call Granville Island home. The smallest ship can fit up to 30 guests for intimate events, while the largest is big enough to fit more than 200 of your nearest and dearest. Just because you're on the water doesn't mean you'll lose any of the standard wedding venue amenities - they come equipped with inbuilt music systems, cocktail and wine bars and much more. You can get packages for three or six hours of cruising, but if you want to party for longer, you can totally book a second wedding venue, Granville Island has plenty of cool spots worth visiting. Some of our favourites in the area are the False Creek Yacht Club, Waterview, Dockside Restaurant, and the Granville Island Hotel.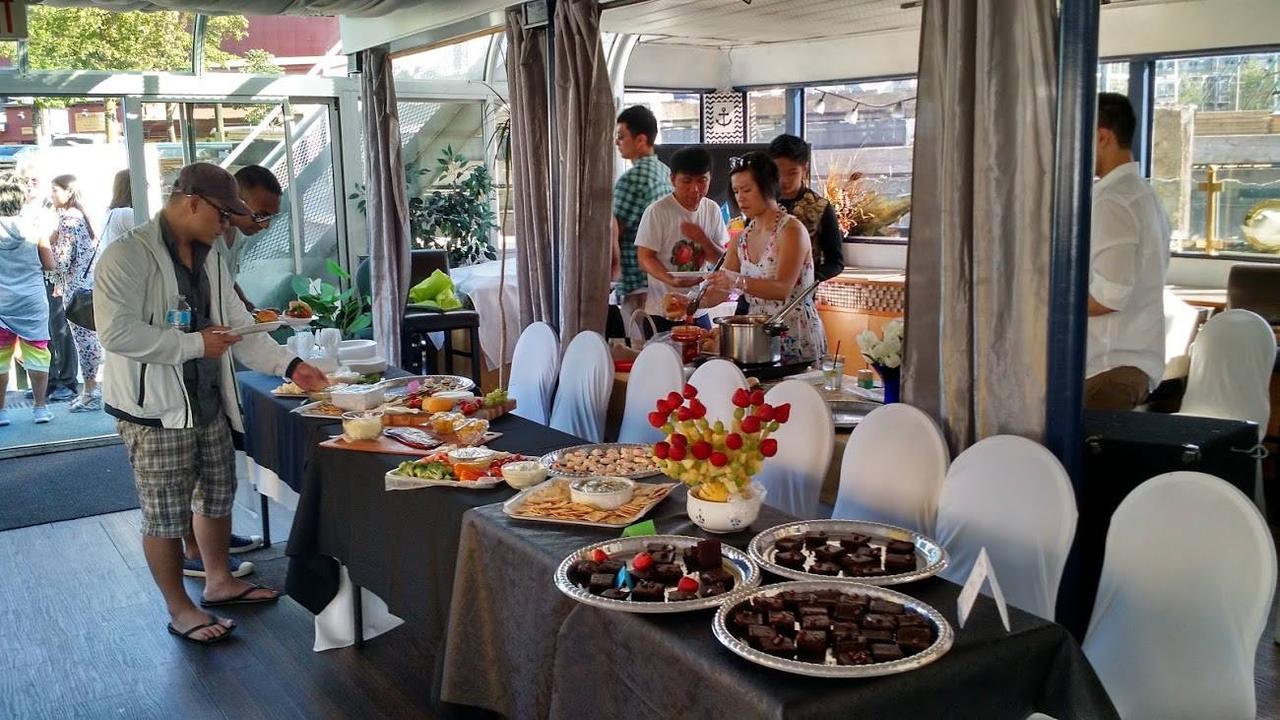 Magic Yacht Charters
Magic Yacht Charters is on a mission to make your big day, well, magical. The company has been in business for more than two decades and has boatloads (see what I did there?) of experience in planning epic wedding celebrations, so you know you're in good hands. It has four unique cruise ships to choose from, the smallest ship can fit up to 90 guests while the largest can accommodate a whopping 385 people. All of them are docked in the Westin Bayshore harbour, so you've got easy access to a second killer Vancouver wedding venue as well as accommodations.
Vancouver Charters
Vancouver Charters has a pair of unique cruise ships that double as boat wedding venues, the Pride of Vancouver and the Star of Vancouver (the newer of the two). Both ships offer packages that include three hours cruising, reception for six hours, but if you want to keep the party going after you dock you can totally book a second spot to celebrate. The maximum capacity is 200 guests. P.S. The ships dock right near the Westin Bayshore if you're on the hunt for a second venue or guest accommodations.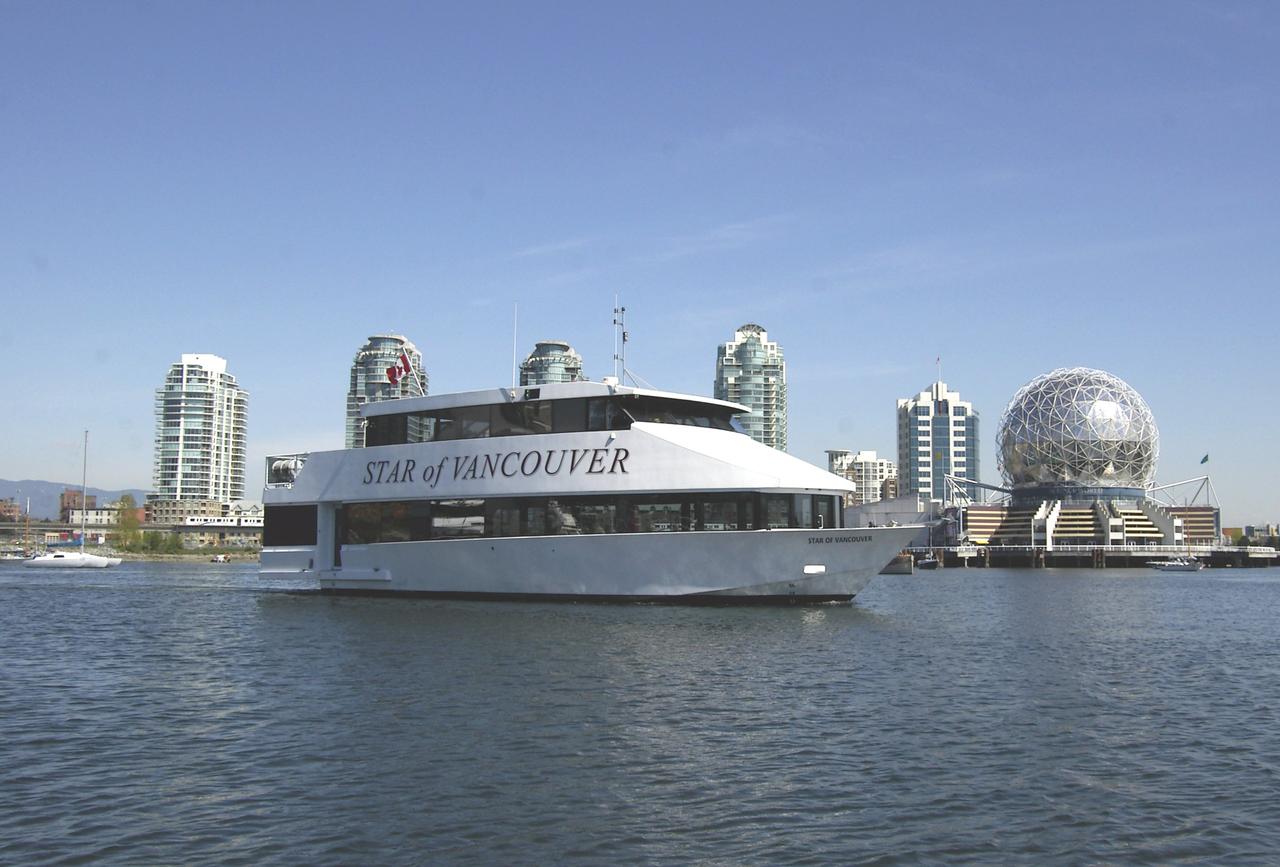 Pacific Yacht Charters
Pacific Yacht Charters may not have a full fleet, but that doesn't make it any less impressive. The company owns one gorgeous three-level yacht complete with spiral staircases, a modern salon and a dining deck (all outfitted with modern furnishings). It's large enough to fit up to 240 guests (or 60 guests with COVID-19 social distancing guidelines), so you should have no trouble accommodating all of your friends and relatives on this boat wedding venue. As for service, its staff will help guide you through the entire planning process, so you won't have to spend a ton of extra cash on a dedicated wedding planner. Whether you need help with your decor, music, or seating plan, they've got your back. Like Vancouver Charters, the boats are docked just a hop, skip, and a jump away from the Westin Bayshore.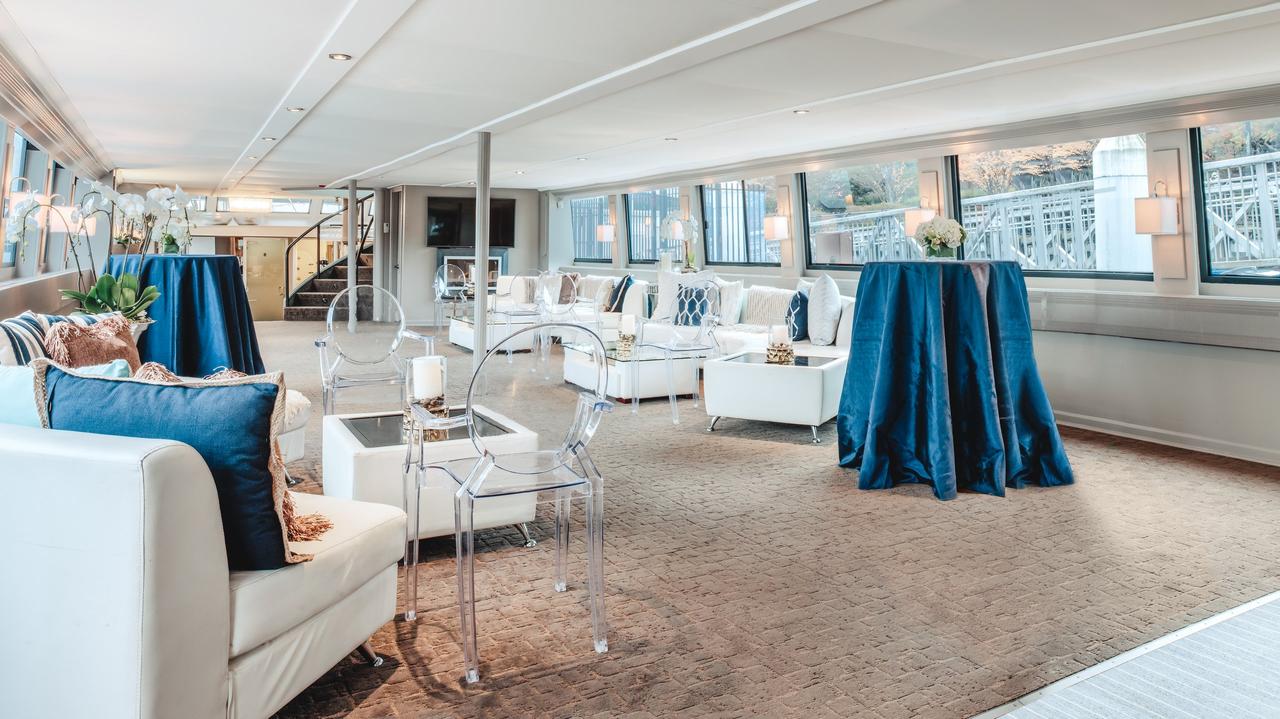 Fairweather Cruises & Events
Fairweather Cruises & Events has the largest fleet on this list, with more than twenty boats available for rental. Some are super small, with only enough room for 8 to 12 guests while others are massive, with enough space to fit up to 400 guests for a seated dinner (the largest on this entire list). Whether you want a simple boat ride elopement-style celebration, a giant event with everyone in your phone book, or something in the middle, there's a ship here that'll fit the bill. Like most of the others, it docks near the Westin Bayshore, so it's no trouble to get to and from.
Harbour Cruises
Harbour Cruises' fleet of four yachts can accommodate a range of wedding guest counts from 8 to 250 for a seated dinner. Their event planners will help you choose a scenic 4-hour route, plan your menu, work out seating plans, arrange entertainment and assist you with any special requirements you may have. Want to go for a vintage wedding theme? Their fleet includes the MPV Constitution, Vancouver's only authentic paddle wheeler, featuring two interior decks with dinner seating for 50 to 85 passengers, a hardwood dance floor on the second deck and one spacious exterior upper deck. These boat wedding venues are also docked near the Westin Bayshore. (Editor's note on August 19, 2021: Cruises are currently suspended due to COVID-19.)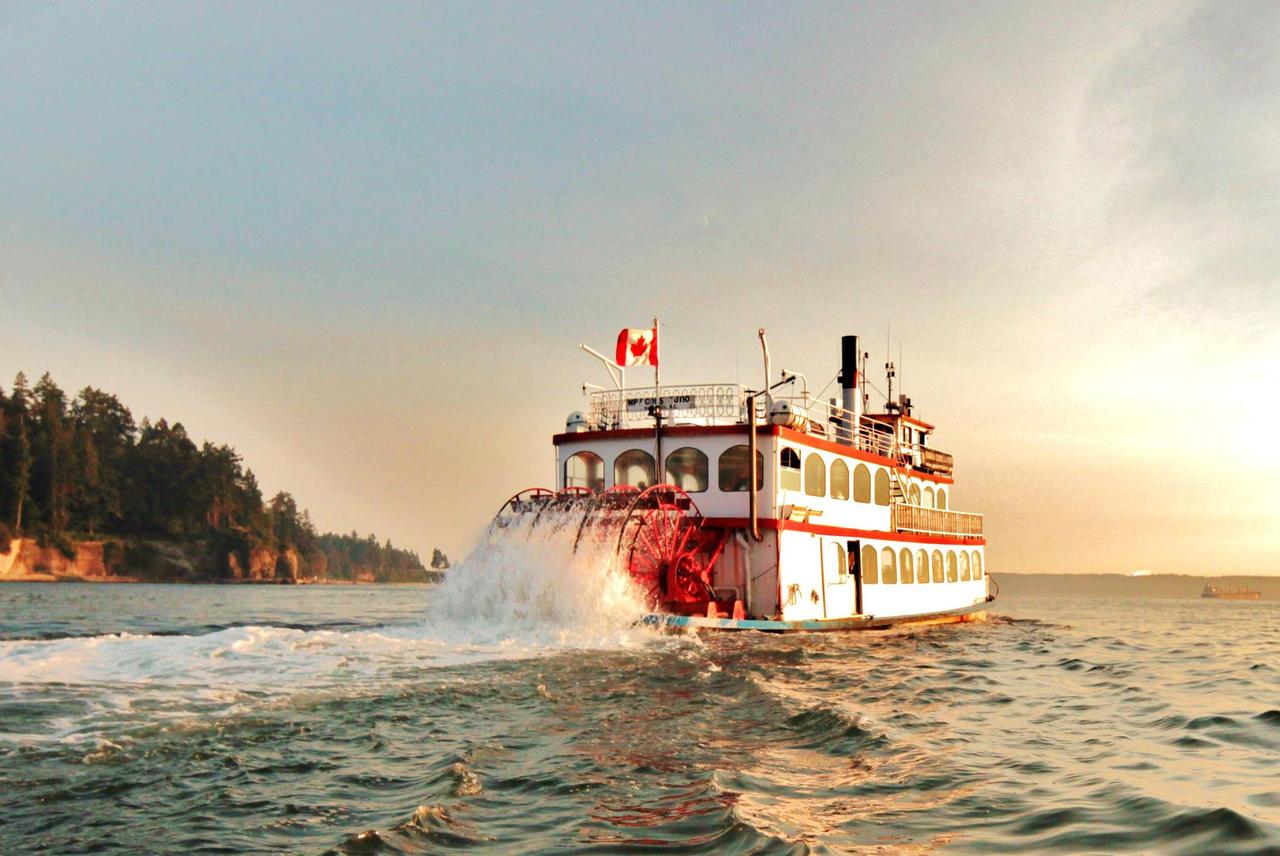 Find more wedding venues in Vancouver on WeddingWire »