6 Beautiful Boat Wedding Venues in Toronto
Thinking of setting sail on your big day? Here are some of the best boat wedding venues Toronto has to offer.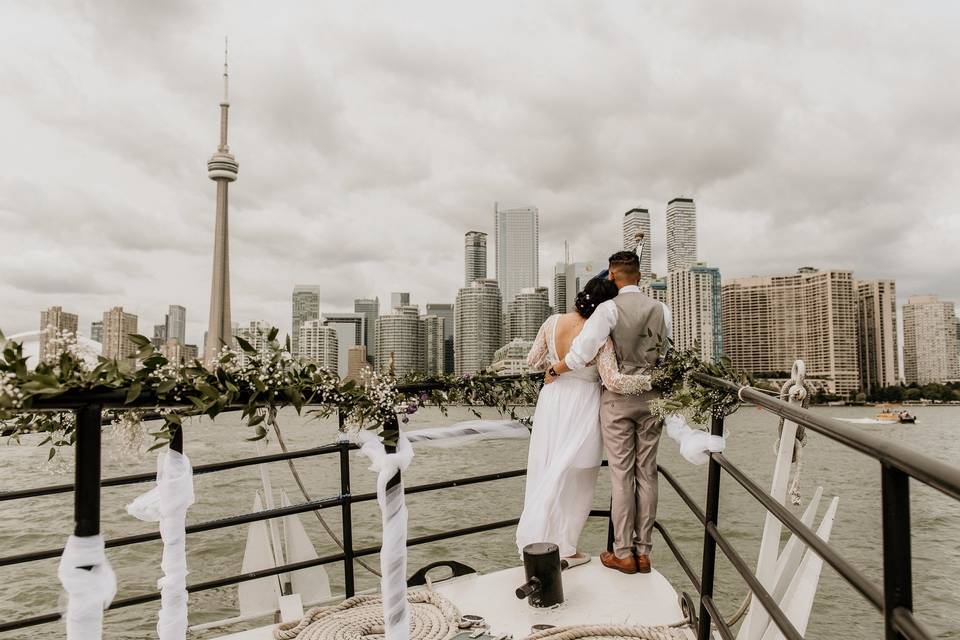 Toronto has its fair share of gorgeous waterfront wedding venues, but if you'd rather celebrate on the water, you may want to consider a wedding cruise. Lucky for you, there are several boat wedding venues in Toronto that'll be right up your alley. Whether you're planning to have a massive boat party wedding reception or a more intimate soiree, there's yachts or cruise ships on this list for you.
Here are a few beautiful boat wedding venues in Toronto.
City Cruises Toronto
If you want options, City Cruises Toronto has got 'em. It has six ships, ranging from intimate to massive, that can be rented out for weddings. Each has its own unique vibe and style, but all have similar wedding package options. The staff here will take care of everything from your glassware, dinnerware and linens to your DJ, so you don't have to stress about event rentals. It also has a lengthy list of preferred vendors, so your flowers, decor and catering can be easily taken care of.
Capacity: 40 to 560 guests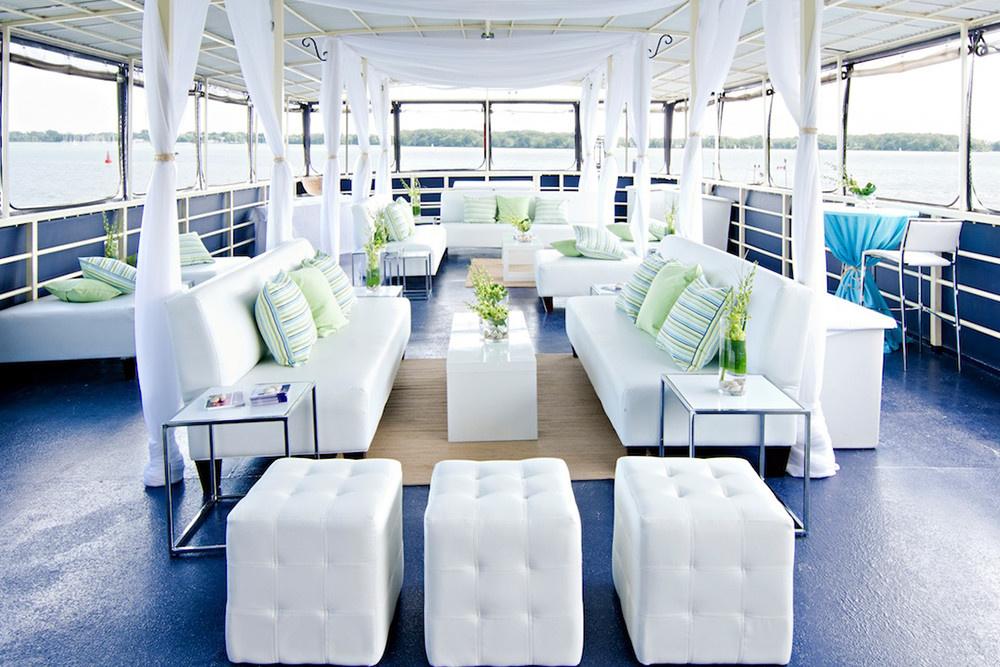 Yankee Lady Yacht Charters
Yankee Lady Yacht Charters has two modern ships that will make you feel like celebs on your harbour cruise. Seriously, they're the type of boats you'd see the Kardashians tanning on in Bora Bora, not what you'd expect on Lake Ontario. As an added bonus, most everything will be provided in your all-inclusive wedding cruise package, from a professional DJ to a fully-licensed bar to linens (you just have to take care of wedding decor and bells and whistles).
Capacity: Up to 280 guests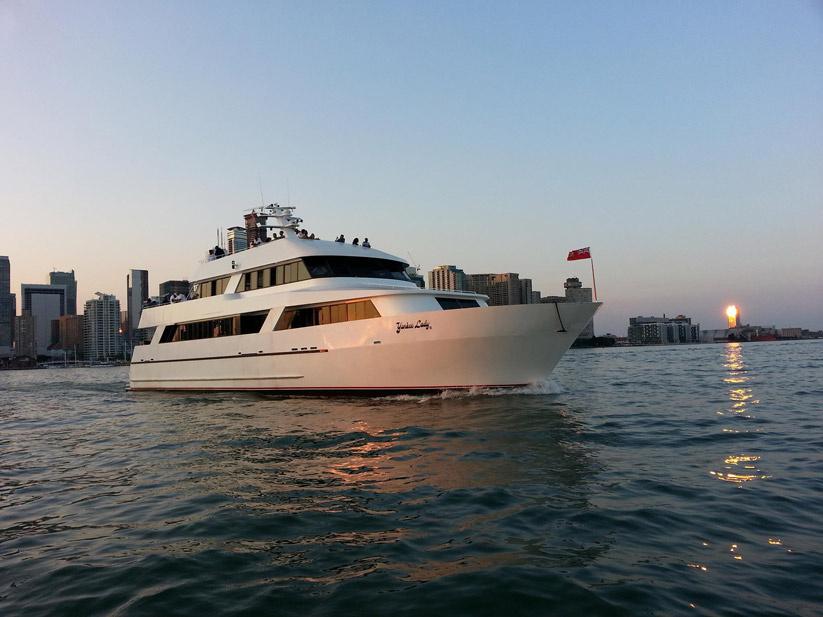 Cruise Toronto
Ever dreamed of tying the knot on a tall ship? If you answered yes, one of the boats at Cruise Toronto may be the wedding venue for you. Kajama and Challenge offer sleek hardwood decks (perfect for an open-air wedding ceremony) and stylish lounge rooms and living rooms where you can celebrate indoors. Rain or shine, this company will make your big day one to remember.
Capacity: Up to 225 guests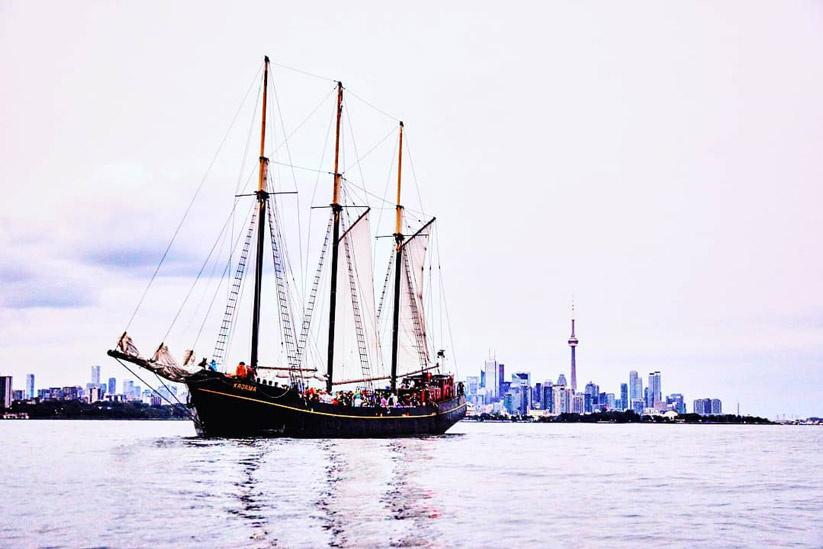 Empress of Canada
Empress of Canada is one of Toronto's most popular boat party venues. It's hosted everything from corporate events to weddings and will help you create the celebration of your dreams. Aside from an awesome space (complete with massive dining room and ample deck space), it offers both catering and bar services so that you don't need to stress about food and drink. Now all you need to do is create your decor vision board and hunt down your wedding vendors.
Capacity: Up to 489 guests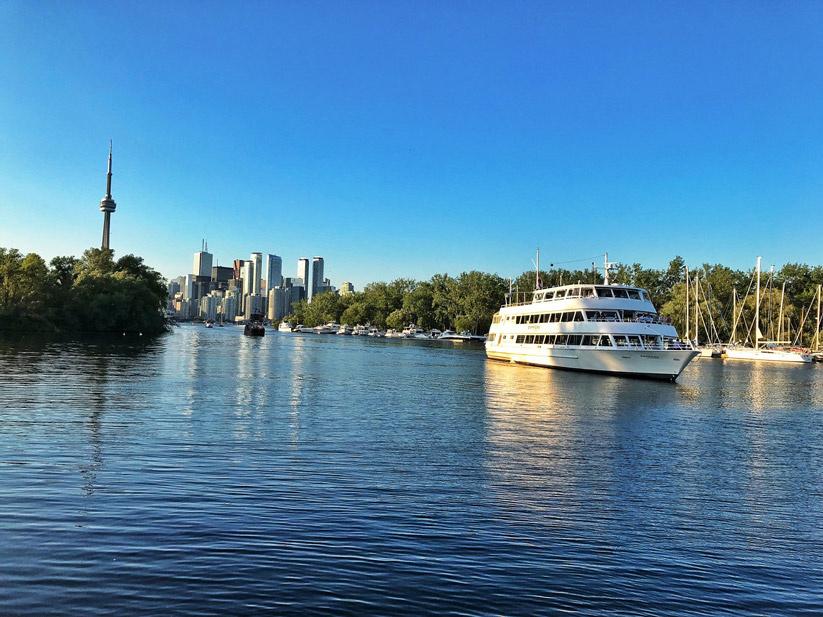 River Gambler
The River Gambler may not sound like an elegant party destination, but trust us, this Toronto boat wedding venue won't steer you wrong. Thanks to its size (it's huge, btw), it's a popular choice for graduations, anniversaries and corporate events, but can also handle wedding ceremonies and receptions. It boasts a massive deck that can easily be converted into a dance floor, a premium indoor lounge and 5 bars - pretty much the foundations of a killer celebration.
Capacity: Up to 500 guests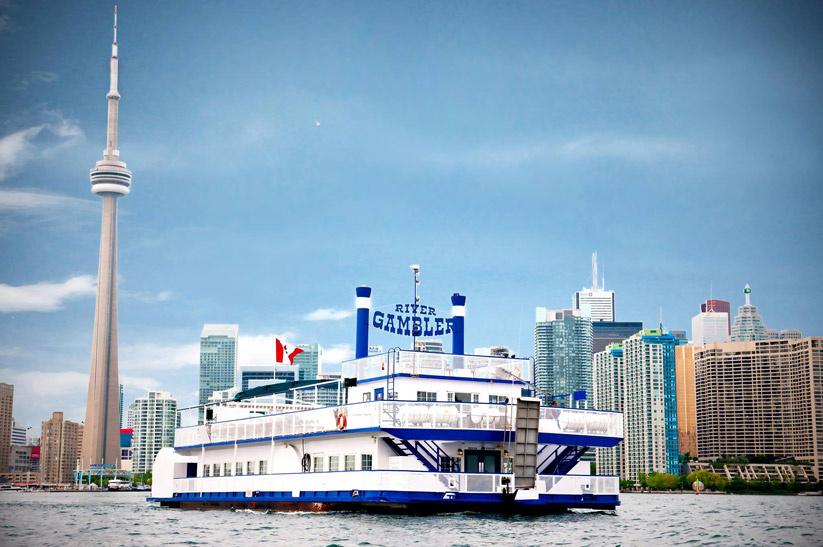 Jubilee Queen Cruises
If you like the idea of an old-style riverboat, check out Jubilee Queen Cruises. The upper level has an open covered space that can be set up to your liking for your wedding ceremony and reception. If you want that old-timey look, the lower level has built-in tables and wood banquettes that can be set for a sit-down dinner with space for a sweetheart table. They offer 3 or 7-hour all-inclusive wedding cruise packages that include everything from your food and beverage to your decor and DJ. All you need to look after is your wedding officiant and small details like place cards and favours.
Capacity: 70 to 250 guests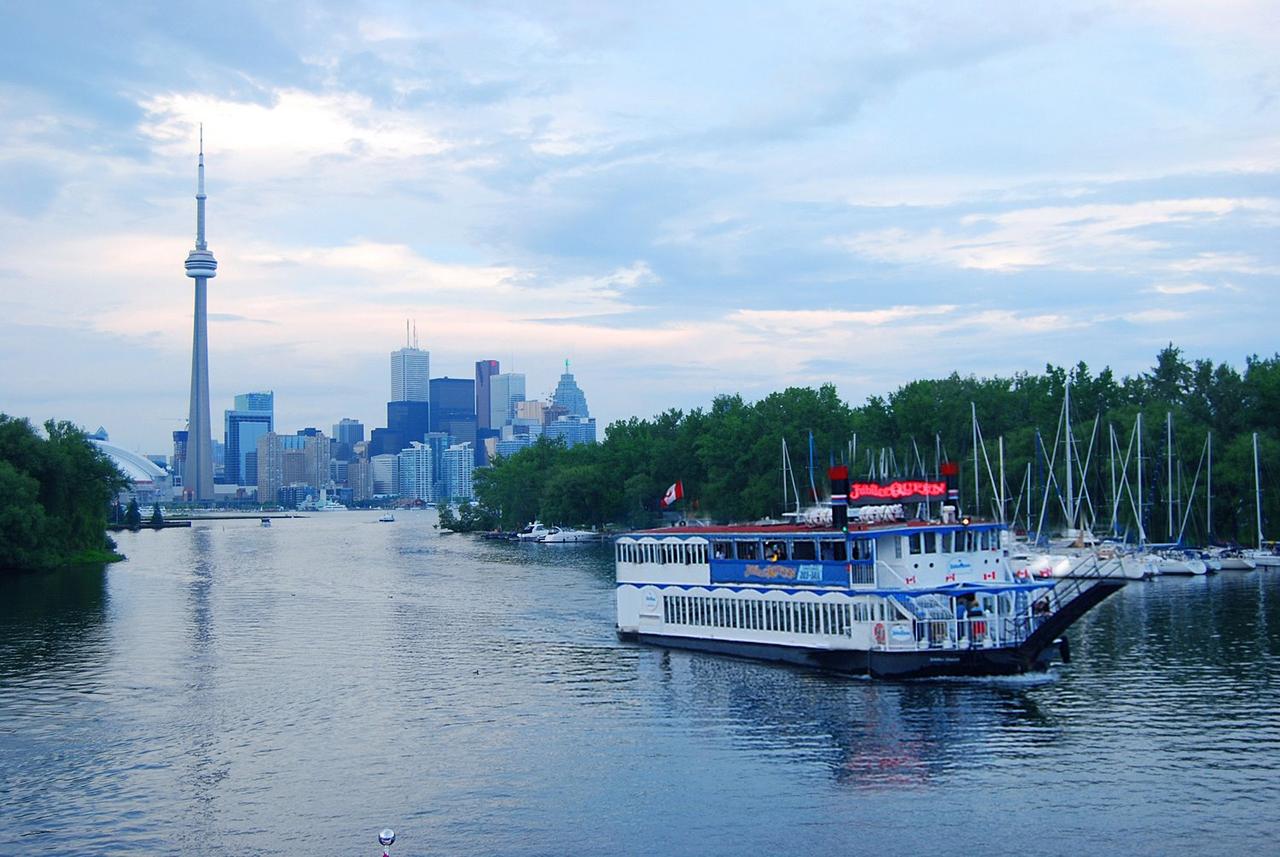 Find more wedding venues in Toronto on WeddingWire »